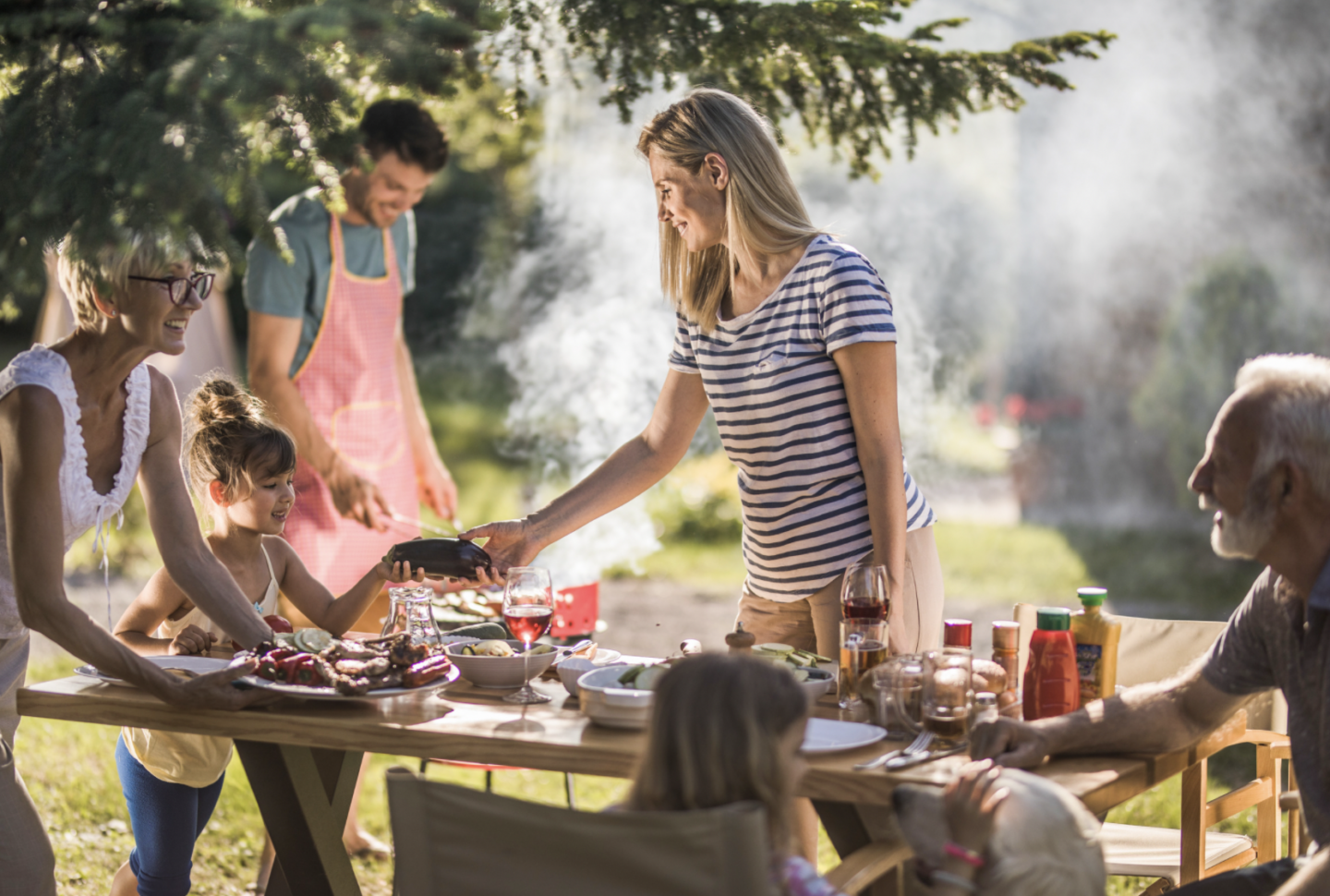 Don't overthink and incessantly plan your next backyard barbecue as an over-the-top, pricey event. Instead, make it a fun, laid-back affair with a relaxed and casual atmosphere. Keep reading to explore seven easy backyard barbecue ideas where everyone can unwind.
1. Laid-Back Vibe
Create a fun and carefree atmosphere for your next outdoor barbecue with great music, twinkling lights, comfortable seating, and simple décor. For example, hire a budget-friendly local band or single guitarist to entertain guests. Wrap twinkle lights around trees, posts, rails, and pergolas to add a bit of magical sparkle when the sun goes down. Set up padded folding chairs alongside your existing outdoor furniture to provide additional seating. Decorate tables with pots of summer flowers and flameless candles.
2. Mouth-Watering Grilling Options
A big part of any backyard barbecue is scrumptious grilled food. And everything seems to taste better when it's cooked on your barbecue grill. For meat lovers, you can't beat juicy cheeseburgers with all the toppings. Or for veggie lovers, these Balsamic Grilled Veggie Kebobs loaded are sure to please. Consider other grilling options, such as marinated chicken breasts, slabs of barbecue ribs, roasted hot dogs, and buttery corn on the cob.
3. Throwaway Tableware and Cutlery
Forget the piles of dirty dishes and silverware when your backyard barbecue is over. Instead, buy sturdy disposable plates and cutlery that guests can use while they're eating and easily toss in the trash when they're finished. Pick out disposable heavy-duty plates that are resistant to leaks and cuts. You can also buy paper tablecloths, napkins, dessert plates, and drinking cups for easy cleanup.
4. Sensational Side Dishes
Include sensational summer side dishes to complement your grilled meat and veggies. Make it easy on yourself by asking each guest to bring their favorite side dish, either homemade or store-bought. A few summer favorites include delicious sides, such as baked beans, veggies and dip, coleslaw, and sweet potato fries. Incorporate a few yummy salads, like potato salad, pasta salad, broccoli salad or cucumber salad for added variety.
5. Refreshing Dessert Ideas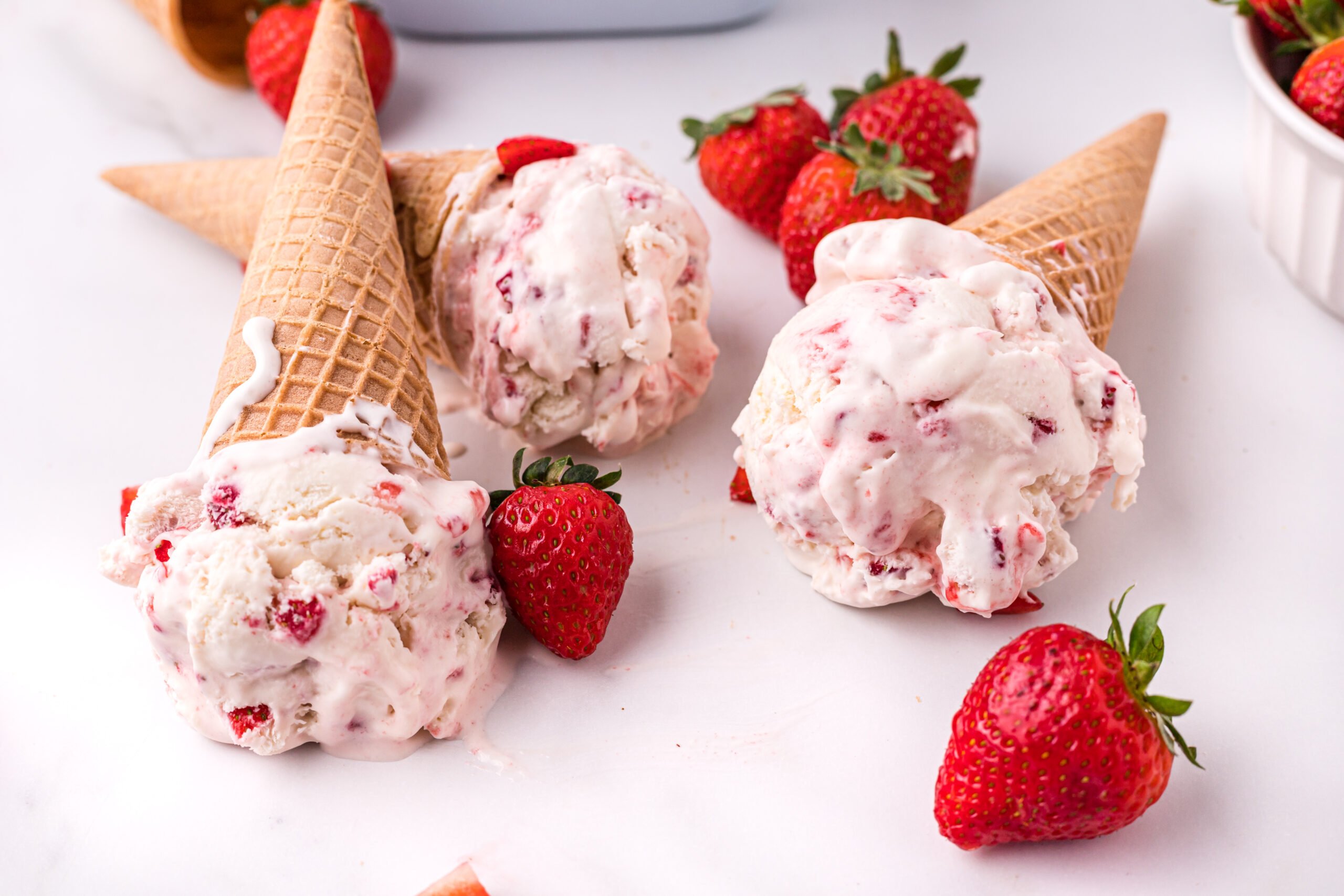 Offer your outdoor guests a few refreshing desserts after the main meal. Chilled watermelon is a crowd-pleaser at almost any summer barbecue and is also nutritious. Homemade ice cream like my No Churn Strawberry Ice Cream makes a special summer treat, especially when you've got assorted toppings, such as chocolate syrup, candy sprinkles, and whipped cream on hand. Strawberry cobbler, peach cobbler, fruity popsicles and milkshakes provide other refreshing dessert options.
6. Fun Backyard Games
Set up a simple putting green, badminton or volleyball net, croquet course, horseshoe game, bean bag toss, or other fun activity in your backyard for guests to enjoy. Kids might have a good time participating in a classic game of kickball, charades, hide-and-seek, or red rover.
7. Nonalcoholic Beverage Bar
Create a nonalcoholic beverage bar for your backyard guests so they can serve themselves a cold drink whenever they wish. For example, set up a small table with pitchers of cold lemonade (or try my Sparkling Berry Lemonade recipe), iced tea, fruit punch, and lemon-infused water. Place an ice bucket with tongs and disposable cups near the pitchers for guests to serve themselves. Fill an ice-packed party tub with bottled specialty waters, soda pop, sports drinks, and fruit juices as additional beverage choices.
Summertime backyard barbecues can be loads of relaxing fun. Plan your next outdoor grilling event using the seven simple suggestions in this article to create a fun, casual time for everyone. Give your guests a fun-filled evening with delicious food, great entertainment, and a laid-back vibe.