This roasted turkey recipe is easy to make and so flavorful! Homemade garlic herb butter makes this turkey recipe absolutely delicious!

It's that time of year again when we are all thinking about turkey. I know I have been planning my Thanksgiving meal for weeks! I do love cooking so Thanksgiving is a time for me to use all my favorite recipes and feed my family some amazing food.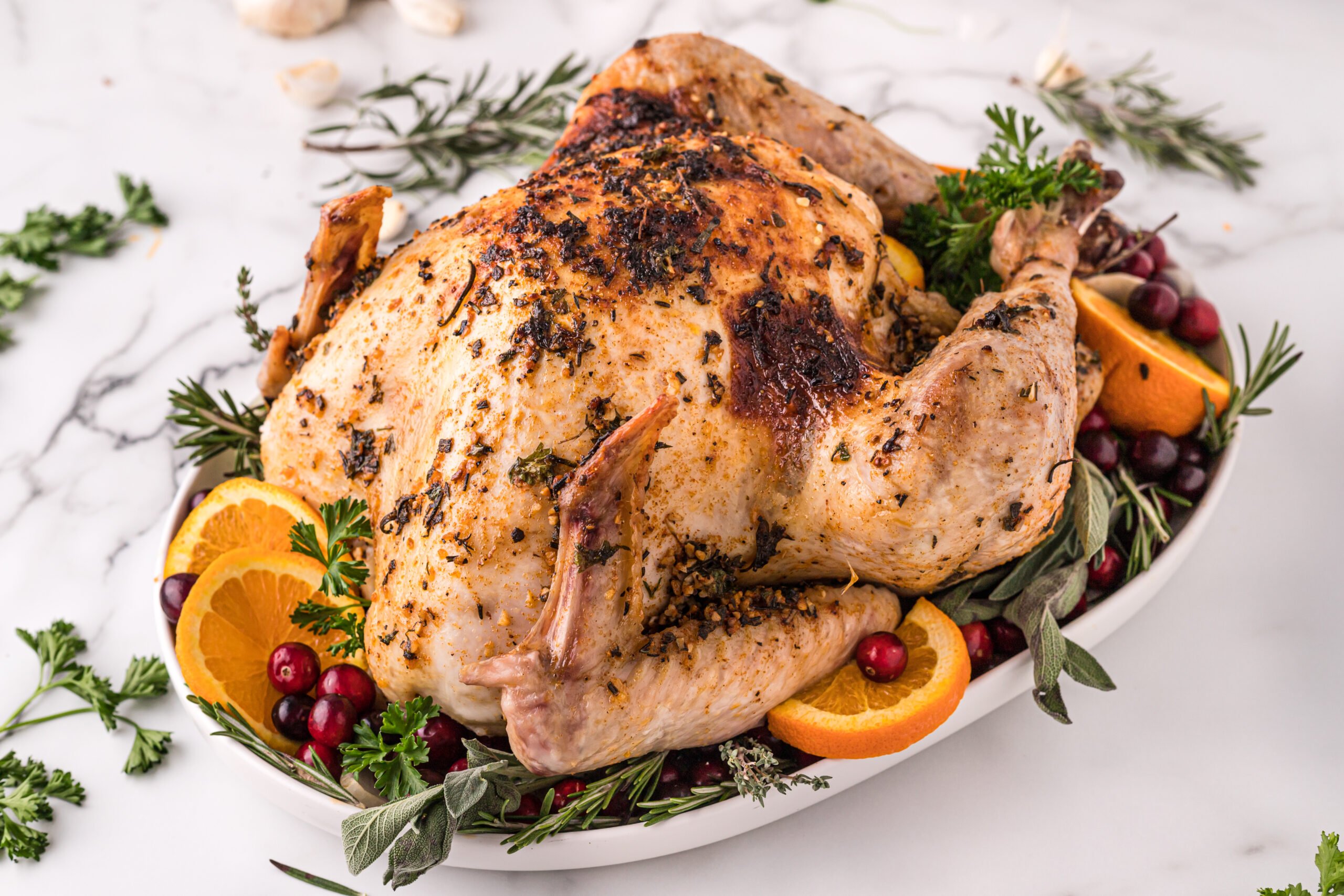 Many people are intimidated by the idea of cooking a big Thanksgiving dinner. I can definitely help anyone who feels this way! Cooking is my specialty and I have lots of Thanksgiving tips and tricks to share. Let's start with this easy roasted turkey recipe!
Easy Oven Roasted Turkey Recipe
There are so many different ways to make a Thanksgiving turkey. You can dry roast it, cook it in the microwave and even deep fry a turkey. I must admit that I love a perfect, juicy, classic oven roasted turkey. With all the new ways to cook a "fancy" turkey for the holidays, I still believe that the traditional way is best.
Tools for Making Oven Roasted Turkey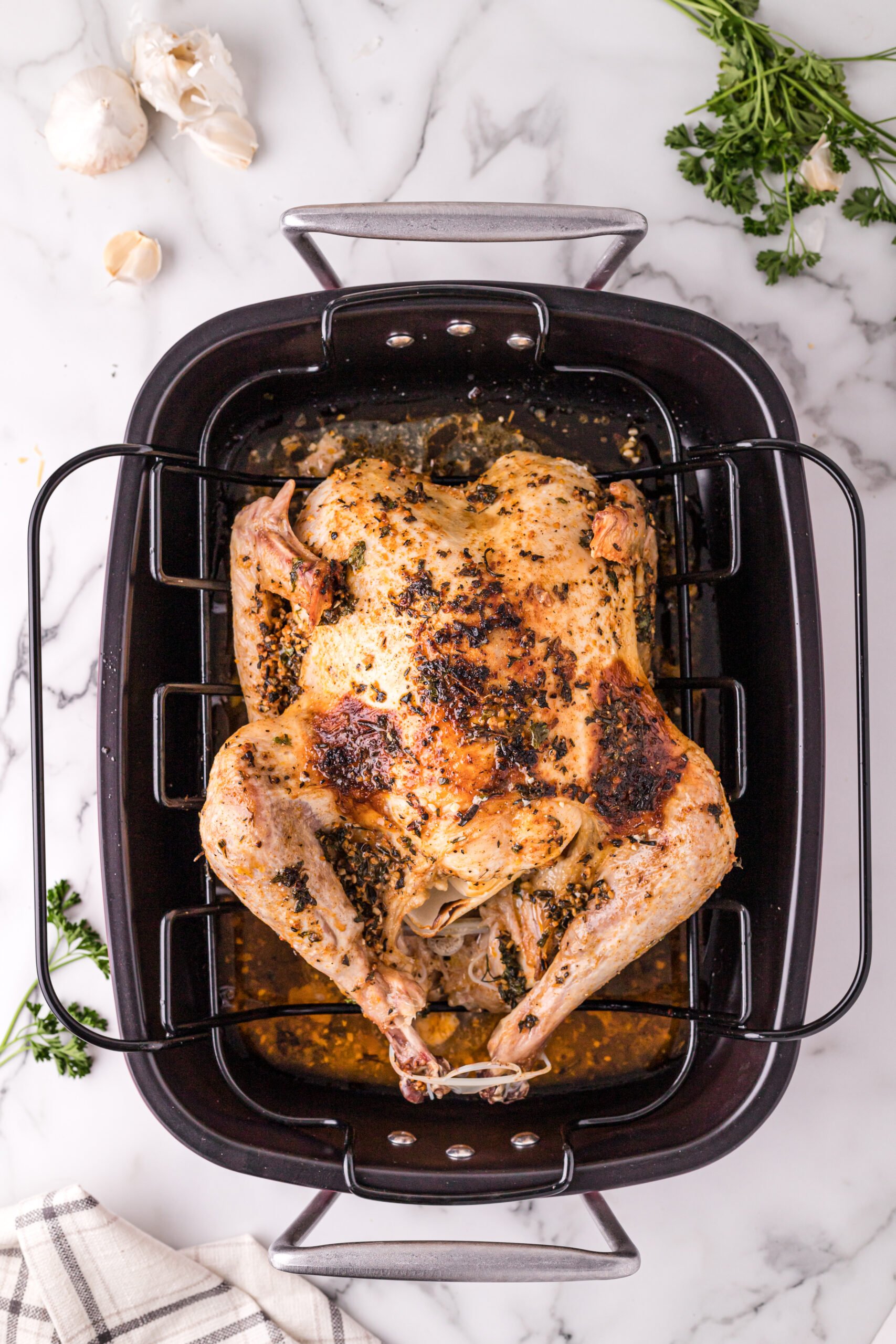 My oven roasted turkey recipe is something anyone can make. Here are the tools you will need to make the best thanksgiving turkey ever.
roasting pan with a metal rack
foil
meat thermometer
pastry brush
paper towel
measuring cup
measuring spoons
You will also need a sharp knife and cutting board to chop the herbs and spices. These simple cooking tools will help you make the best roasted turkey possible!