You'll love this simple, yet delicious air fryer cauliflower recipe. Cauliflower florets are seasoned with onion and garlic powder, then air-fried until tender and lightly brown on the tips .. AND READY in ONLY 15 minutes! 
I am such a veggie lover. I am constantly eating different veggies and trying to cook them in new ways so that my family will eat them too. It is SO important to eat your veggies!
This article I recently read from Harvard captured the important of veggies  perfectly:
"A diet rich in vegetables and fruits can lower blood pressure, reduce the risk of heart disease and stroke, prevent some types of cancer, lower risk of eye and digestive problems, and have a positive effect upon blood sugar, which can help keep appetite in check."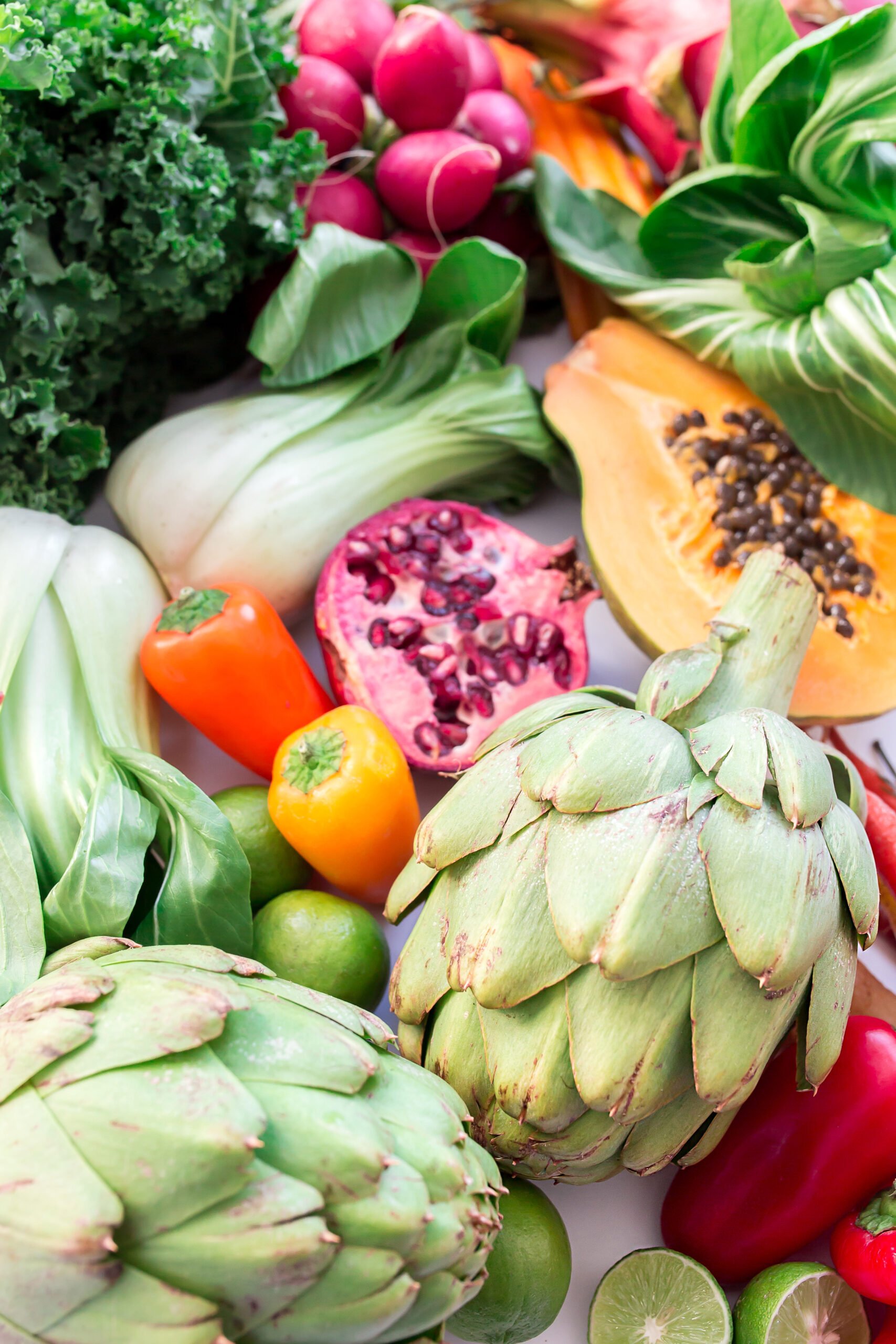 Veggies do it all! The article also talked about how there is no single vegetable that provides ALL of the nutrients you need so it is essential to switch it up, eating a whole variety of vegetables on a daily basis. That is why you need my new air fryer cauliflower recipe- you need to try new veggies!
Cauliflower is a total powerhouse vegetable. It is high in fiber, a good source of antioxidants, it can help aid in weight loss and it has even been shown to reduce the risk of cancer, heart and brain disorders. Give me an extra serving of cauliflower PLEASE!
The only thing about cauliflower that is tough is the taste. It can be pretty strong and many people either love cauliflower or hate it. When I set out making this air fryer cauliflower recipe, I want to make sure even those cauliflower skeptics would love it. I promise you will! Everyone who has tried my air fryer cauliflower has loved it. I know you will too, so let's get into all the details!
Ingredients for Air Fryer Cauliflower
I tried to keep the ingredients for this air fryer cauliflower recipe simple. It's much easier to add veggies to your diet when they are easy to cook!
Here are what you need to whip up this delicious air fryer cauliflower:
cauliflower– Try using multi colored cauliflower florets. A mix of white cauliflower and purple cauliflower is my favorite. It looks so pretty on the plate!
oil– Use an oil that can withstand high heats. I like using olive oil or avocado oil.
garlic powder– A sprinkle of garlic powder adds a zesty, rich taste.
onion powder- Onion powder is made by grinding dehydrated onions into a fine dust. This adds a lot of sweet, spicy onion flavor that coats the cauliflower florets nicely.
salt and pepper– You can't cook without salt and pepper! These two little ingredients are total flavor boosters and will bring your veggies to life
Once you have your ingredients, make sure you have your air fryer preheated and ready to go. You will also need a large bowl to toss all the ingredients together and a spoon or tongs to do the tossing. Of course, you can always just use your hands to mix everything up. The less kitchen tools to clean, the better!