This easy white chocolate fudge recipe is the perfect treat to whip up for Halloween this year! It's made simply with a white chocolate fudge base recipe, then adding all the  favorite Halloween colors to make these into fun Hocus Pocus Fudge sweet treats!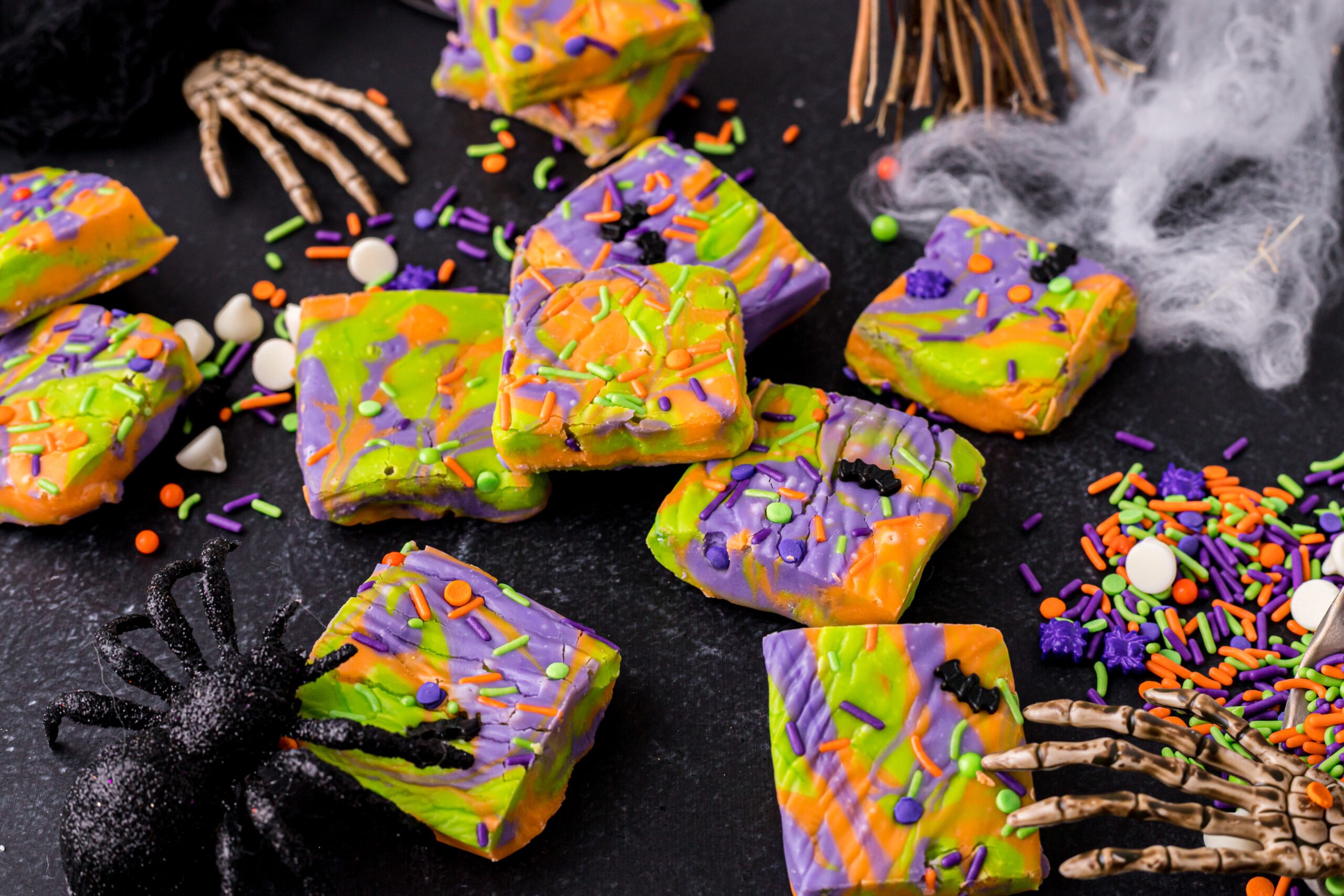 Halloween is fast approaching and I'm so excited to show you my new recipe for Hocus Pocus fudge bars! I love getting into the spooky spirit by baking and cooking fun, themed treats. Not only does my family love to eat tasty Halloween desserts but my kids also like helping me make them. I love recipes that bring us together in the kitchen and also help us celebrate upcoming holidays. It doesn't get any better than that!
This past weekend, I made Hocus Pocus fudge bars with my kids. I've been seeing a lot of hocus pocus themed-crafts and hocus pocus treats so I really wanted to try to make my own. If you've been following me on my Instagram page, you know I love all the fun bright colors for every holiday and for every season and those Halloween colors are hard for me to resist!
Fudge is sometimes labeled as a holiday dessert for Christmas but I thought, why not make it for  Halloween? This fun Hocus Pocus Fudge recipe is the perfect treat to whip up for  Halloween this year.  This recipe I created was incredibly easy to make but looks like a dessert that came right out of a magazine. It's simply made with a simple white chocolate fudge recipe, and then adding all our favorite Halloween colors to make them the perfect sweet treats for this Halloween season!
The bright colors in this white chocolate fudge are fantastic and perfect for Halloween. My husband and kids devoured the fudge, leaving only a tiny square for me. Not only does it look picture perfect but it tastes amazing too! This hocus pocus fudge recipe was truly amazing. Let me tell you all about it!