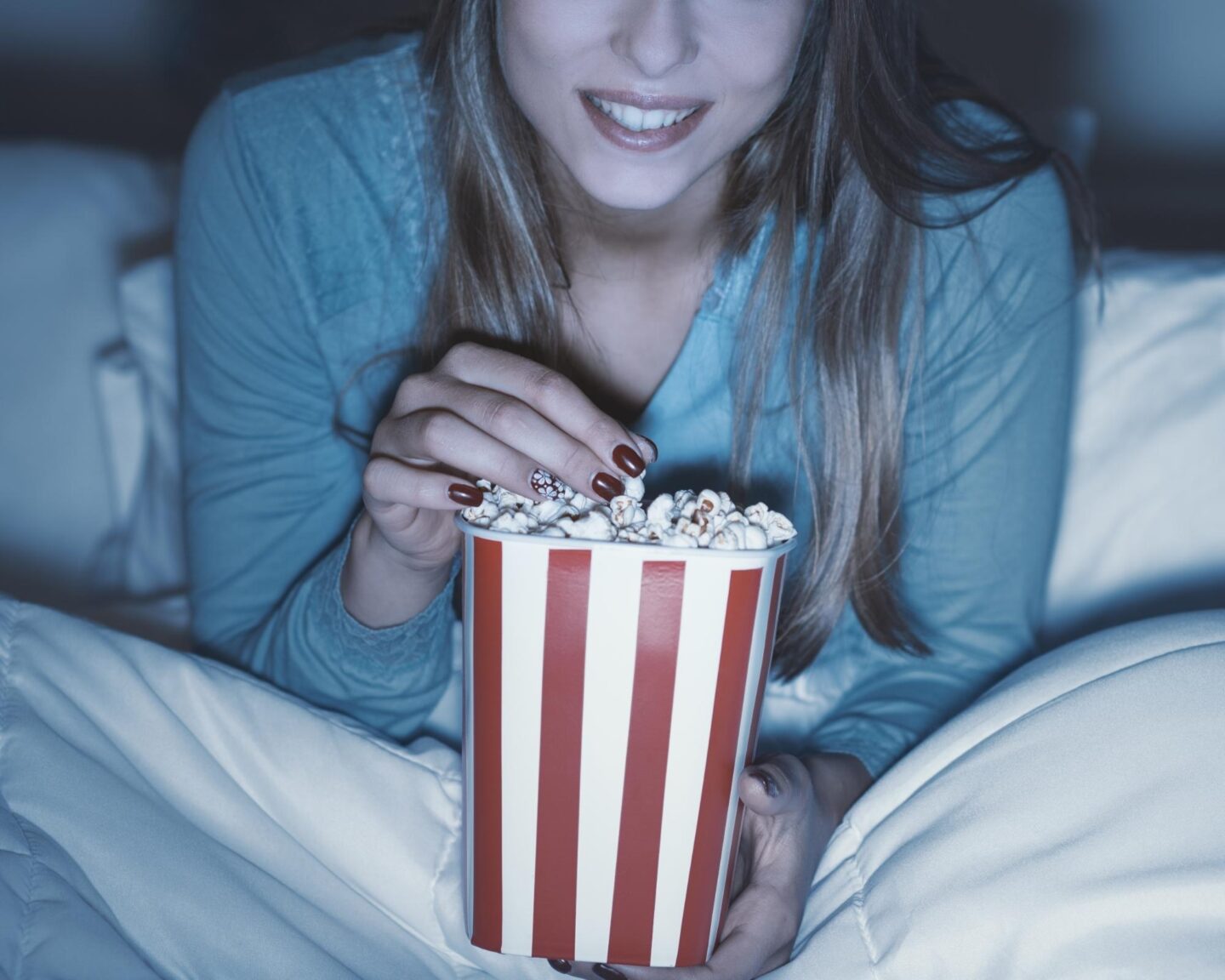 Spooky season is upon us! Scary podcasts, pumpkin spiced everything, and kids out trick-or-treating in the evening – it's time to settle down with your friends and family (we couldn't do that last year, could we?) and put on one of these top classic Halloween movies.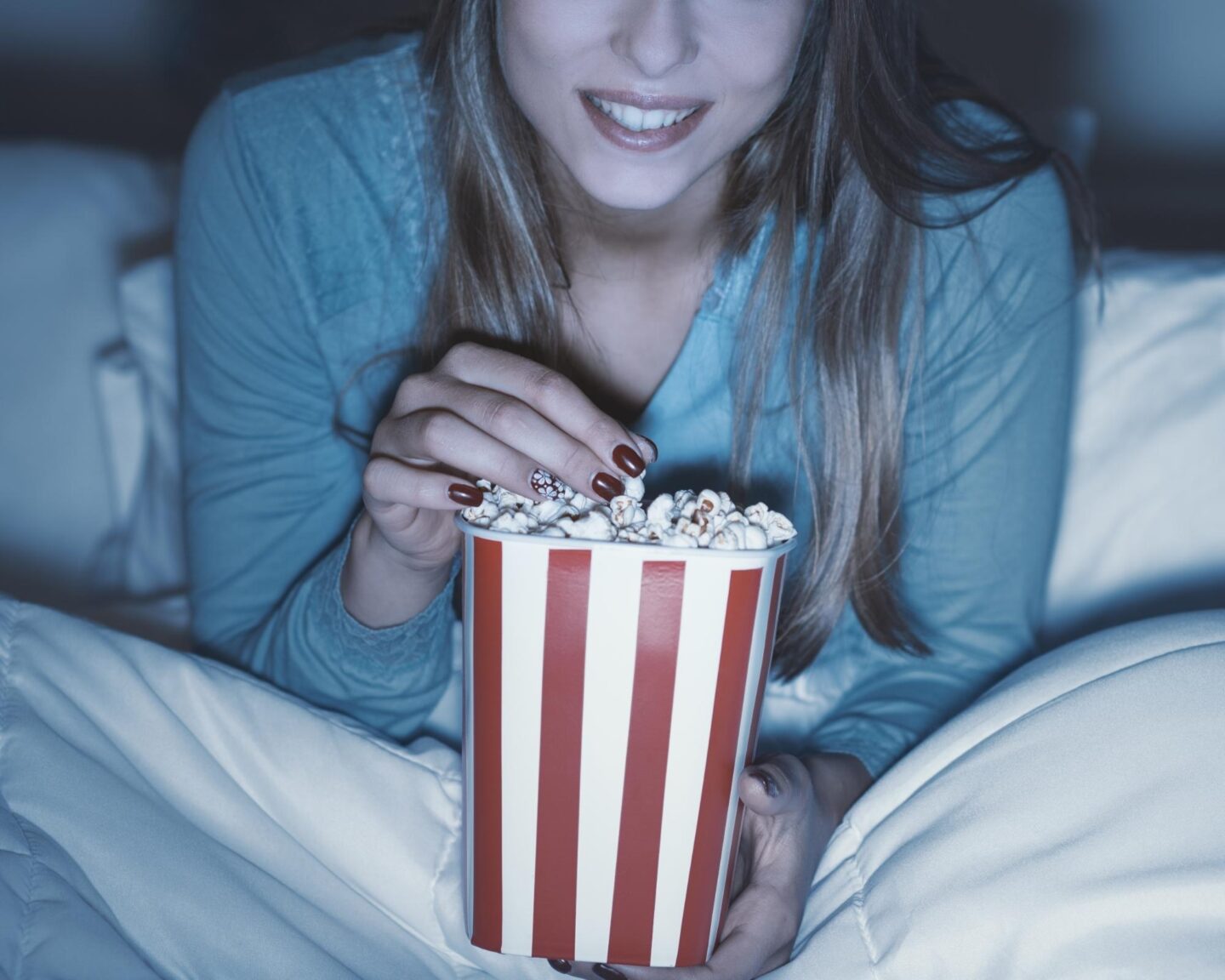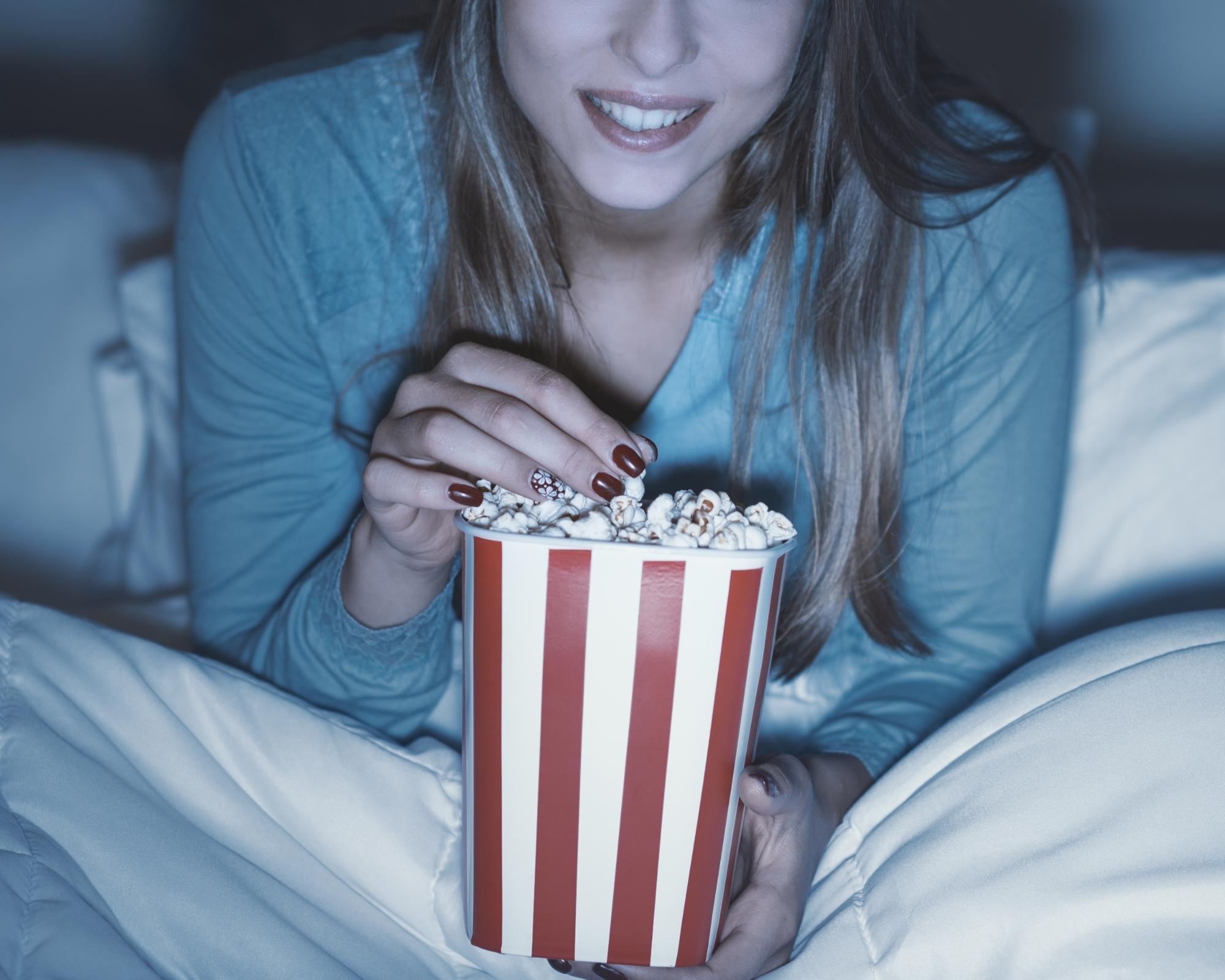 From childhood classics to terrifying supernatural horrors and murderous serial killers – here is a list of 20 classic Halloween movies for the ultimate bone-chilling night in. Lock the doors (just in case) and grab your favorite snacks because it's gonna get scary!
The Omen
You're not a true horror fan unless you've seen this classic 1970s supernatural chiller. Gregory Peck is a father dealing with the horrific realization that his son is the antichrist, with a climactic ending that will leave you shocked. It's also surrounded with legends of a cursed production, so settle in and prepare to be terrified.
Labyrinth
Ahh, Bowie. Sorely missed by many. This Jim Henson classic is a must-see for the whole family. An enchanting tale about a girl who must save her brother from the clutches of Bowie's Goblin King in 13 hours, if you haven't seen it yet, you absolutely must.
Child's Play
This classic 80s flick, featuring Brad Dourif's Chucky, a murderous doll possessed by the spirit of a serial killer, will make you never look at your childhood toys in the same way again.
Beetlejuice
This horror/comedy film from Tim Burton will have you laughing your socks off. A couple, who have died in their home, haunt it alongside the titular Michael Keaton character. The inspiration for a million Halloween costumes.
Hocus Pocus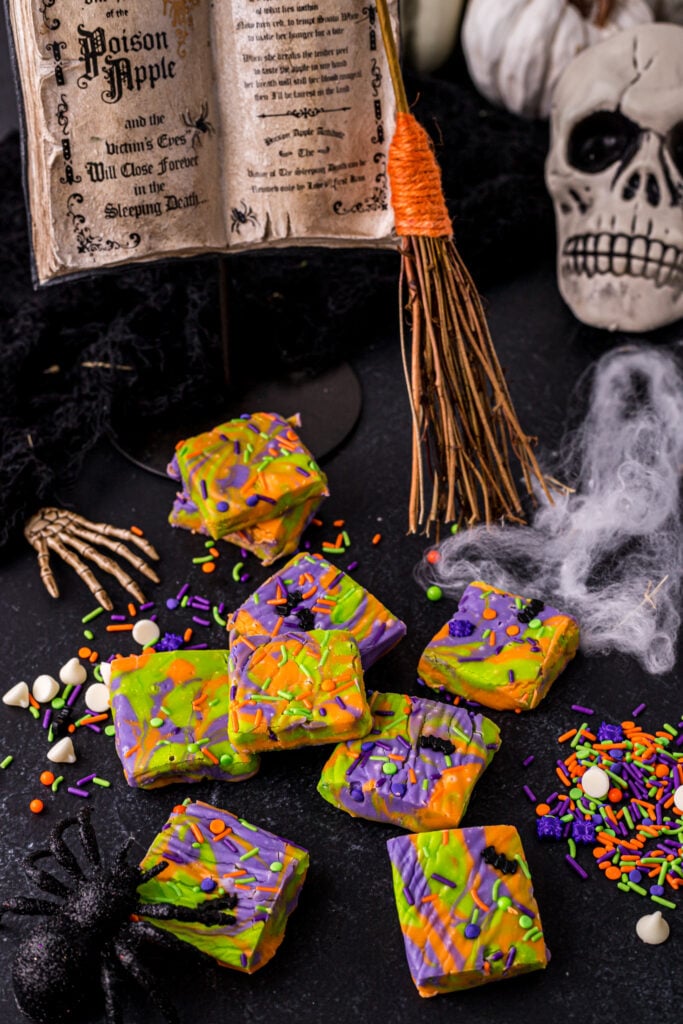 This film, starring Sarah Jessica Parker, Bette Midler, and Kathy Najimy as three Salem witches resurrected once more for Halloween, is the perfect Halloween movie. Chills and laughs abound in this dark comedy.
Make your movie night even more fun and festive by serving Hocus Pocus Fudge
Friday the 13th
What's that behind you? It could be Jason Voorhees! This legendary slasher classic will have you checking your doors and windows before you go to bed. Hockey masks will never look the same.
The Addams Family
For a break from the scares, this Raul Julia and Angelica Huston masterpiece is full of gothic style and laughs. A perfect film for the Halloween aesthetic without the horror.
Addams Family Values
Of course, if you're going to watch the first movie, you should also include the sequel. It's just as entertaining and charming as the big screen debut of Morticia, Gomez, Wednesday, Pugsley, Uncle Fester, Thing, and Lurch. A true Halloween back-to-back viewing.
Rosemary's Baby
Another cornerstone of supernatural horror, Mia Farrow's husband makes a secret pact with the Devil without her knowledge, to horrifying effect. This one will give you and your guests sleepless nights (so probably wait until the kids are in bed…)
It's the Great Pumpkin, Charlie Brown
…Of course, the kids shouldn't be left out either. This 1960s family classic sees Charlie Brown and the whole gang providing the laughs for the whole family. It's a real nostalgia trip too that will invoke childhood memories of Halloween and mountains of candy from trick-or-treating.
Halloween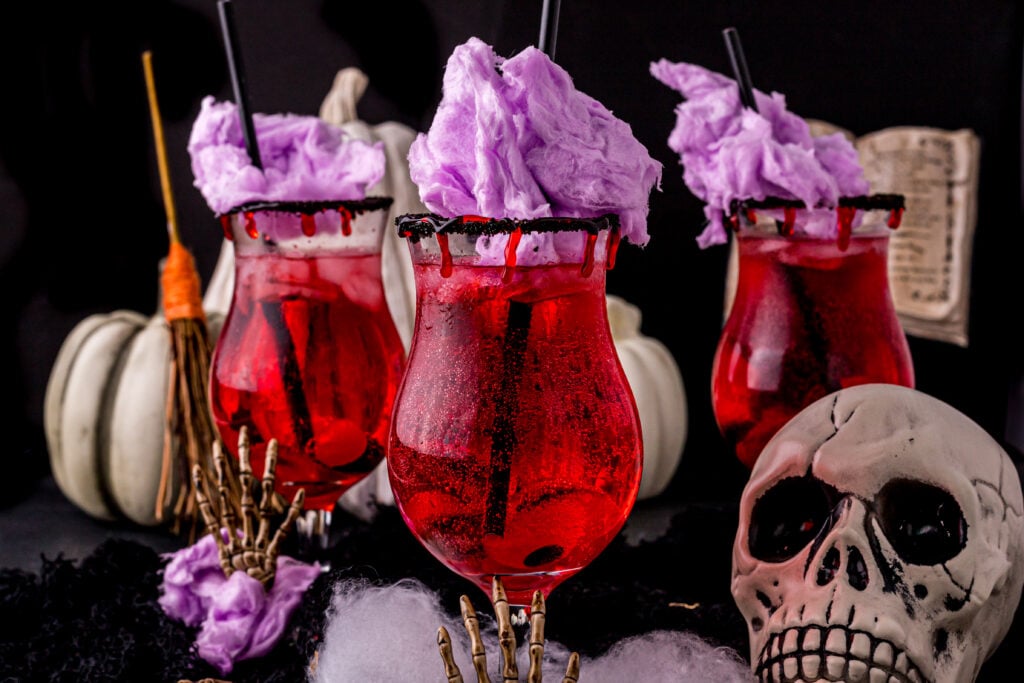 "The night he came home…" an entire generation has grown up fearing these words. The silent, relentless Michael Myers will haunt your dreams as he slashes his way through small-town America in increasingly gruesome ways. And of course, it's called Halloween, which makes it appropriate to watch on, well… Halloween. Make the night even spookier and serve some Vampire Blood Drink!
Ghostbusters
Who you gonna call? Probably your local pizza delivery company so you can settle in with this family-friendly Halloween comedy classic.
A Nightmare on Elm Street
Freddy Krueger is one of the most iconic movie villains of all time, stalking and slashing his way through the children of Springfield's dreams. This Wes Caven masterpiece that spawned a ton of sequels has become a pop culture phenomenon. This will give you sleepless nights (though Freddy probably won't turn up in them…)
The Exorcist
Another film widely regarded to be cursed (along with The Omen) this supernatural chiller follows the story of a mother trying to save her daughter from the clutches of demons. The Exorcist's shocks and general creepy vibe will have you screaming in terror and hiding behind your hands as it gets going.
Scream
The film that almost single-handedly saved the entire genre in the mid-90s, this big-budget Hollywood masterpiece has an equally star-studded cast including Drew Barrymore and Courtney Cox. A firm fan favorite.
Make some monster popcorn balls to make your movie night experience even more bone-chilling!
Casper
For something a bit more light-hearted, this charming story about a teenager's friendship with a friendly ghost, starring Christina Ricci, will make you smile and laugh.
Rocky Horror Picture Show
Watch this cult musical classic with your friends and get ready to do the Time Warp again. It's also the longest running theatrical release ever – so it could also make for a great night out around Halloween.
The Nightmare Before Christmas
One of the rare films that is both a Halloween and Christmas classic, this Tim Burton animation will have you singing "This is Halloween!" over and over again.
And to make your Halloween movie night even more enjoyable, be sure to have some fun and spooky snacks, like what you'll find in this Halloween snack board!
Us
The most recent film on this list, this violent slasher movie where a family fall victim to a bunch of murderous doppelgangers has become an instant classic. A truly relentless film that will get under your skin.
Practical Magic
Halloween… rom com? You'd think these two genres wouldn't go together, but you'd be wrong. Sandra Bullock and Nicole Kidman star as two witches cursed to never find love and use their magical powers to undo this family curse. One for couples who still like to get a bit spooky, and one of the gentler films on this list.
Perfect movies for a Halloween movie night
What is your favorite film on this list? No doubt you'll have your own list of Halloween staples that give you a chill on this most supernatural of holidays. Whatever your choice of Halloween movie, gather your loved ones around and grab the popcorn, because you are in for a bone chilling treat.