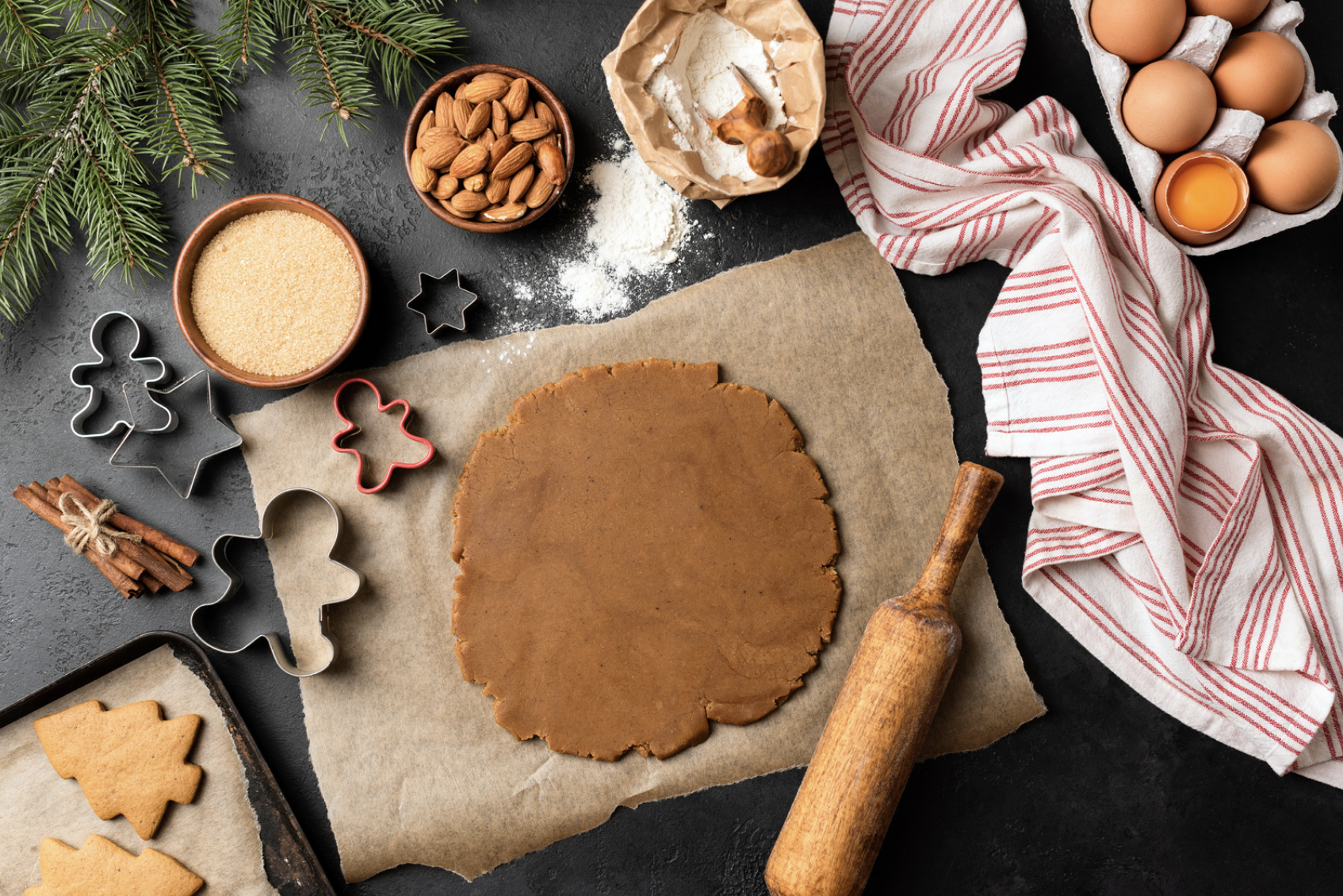 Deciding on a menu for holiday parties or any occasion almost always includes baked foods such as desserts and appetizers. You could become the "host with the most" by creating a smorgasbord of tasty treats that make your event unforgettable! But for a party that goes off without a hitch, you'll want to consider which recipes best complement your party theme and the season.
Check out these simple baking recipes and ideas for holiday parties or any occasion:
Have a Dessert Party
Do you have some "sweet" news to deliver to your family and friends? Maybe you've just landed that dream job or bought the house that you've always wanted. Plan a buffet that includes treats such as macaroons and petit fours. Save cooking time for the meal prep of fancier dishes and get baked goods delivered. And if you're a huge fan of cake, you may want to have two or three varieties to sample. Here are some ideas for hosting a dessert party:
Start with a theme:

You have unlimited choices from a football game party to a Valentine's party or a birthday.

Serve a variety of treats:

Consider serving cake, pie, cobbler, and homemade cookies.

Keep portions small:

You'll want your guests to sample everything if they want, so don't fill them up too fast!

Keep your decorations simple and elegant:

You want the desserts to be the focal point of the party.

Don't spend hours in the kitchen:

You might want to consider bakery desserts delivery. You know you can order treats, right?

Send your guests home with a treat bag:

Now that's a great way to eliminate leftovers and make people happy!

Don't forget the coffee or beverages of your choice:

Who doesn't like a cup of Joe with cake?
Have a Holly Jolly Christmas Party
The first thing that comes to mind is a vision of your table decorated in festive gold, red, and green. The scent of fresh baked Peppermint Brownie Bites fills the air while a hot chocolate charcuterie board offers an elegant decadence for the eyes as well as the taste buds. But if you're wondering which desserts are seasonal favorites, you'll be happy to know that you can mix and match a variety of holiday treats for a sweet jubilee.
Here's a few of the most popular holiday desserts:
Mince pies

Christmas cranberry cobbler

Apple pie

Chocolate chip cookies

Pecan pie

Carrot cake

Boston cream pie
Have a No-Guilt Party with Healthy Desserts
If you're wanting to celebrate a milestone you've made or simply enjoy the deliciousness of healthy desserts, invite your friends and family over for a dessert party that leaves the guilt behind. If you love sweets, you'll be over-the-moon happy about healthy desserts that allow you to indulge without the worry of calories and fat grams. Decorate your table with inspiring quotes labeled on each dessert. And consider these healthy desserts for a guilt-free day.
Fruit salad

Dark chocolate avocado truffles

Chocolate pistachio energy bites

Yogurt parfait

Healthy blender carrot cake

Coconut cream pie
No matter what party theme you decide on, serving desserts is a delicious and sweet way to entertain family and friends during the holidays or any other occasion. Plan your menu several days ahead of time and enjoy more time for decorating the table by getting desserts for delivery. Bon appétit!
*This is a collaborative post. All views and text are my own.