What do you get for someone who has everything? While you could go with an easy gift card, I recommend making it a personalized gift by using simple crafting ideas to personalize wooden kitchen utensils!
Of course, these are a great gift that you can use to spice up current kitchen decor, while still showing that you cared.
DIY Holiday Gift Idea: Painted Kitchen Utensils
What you'll need:
With this busy time of year being so busy, I get that you don't want something that takes all day to do. This DIY gift idea is easy enough to do, and the hardest part is waiting for the paint to dry. Yep! That is it!
First, I tape off the first section, about 1 inch, starting on the top of the handle of each utensil.
Paint that section first with 2 or 3 coats of paint, allowing it to dry between each coat.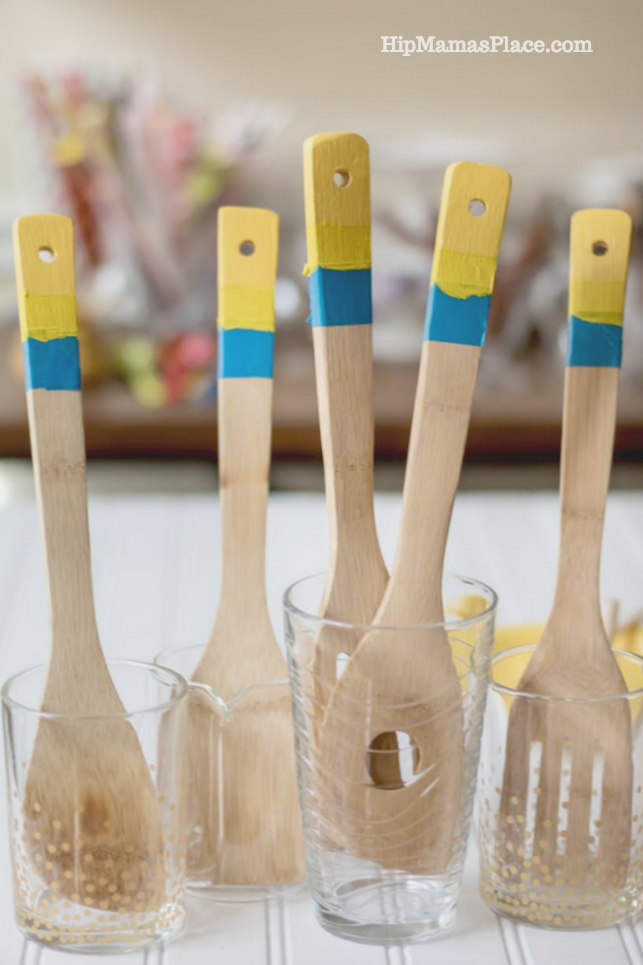 Remove tape, once dry. Set each one inside a cup to dry.
Tape a new part below, doesn't necessarily need to be the same size, I kept mine purposely in different sizes …. paint with a new shade of color with a couple of coats of paint. Remember to allow it to dry between each coat of paint. Repeat this process a third time.
The only time consuming part of this is basically waiting for the paint to dry! If you want to seal them with food grade sealant
you can. By keeping the paint to the handles, they could be used, but honestly when you make these with the "colors" of their kitchen, they make great decor.



Use a clear mason jar and a stick on chalk stickers and write something inspirational, or present them in a cute gift bag; the choice is yours. If you make an afternoon of it, you can easily make quite a few sets of these as gifts for teachers, friends and more.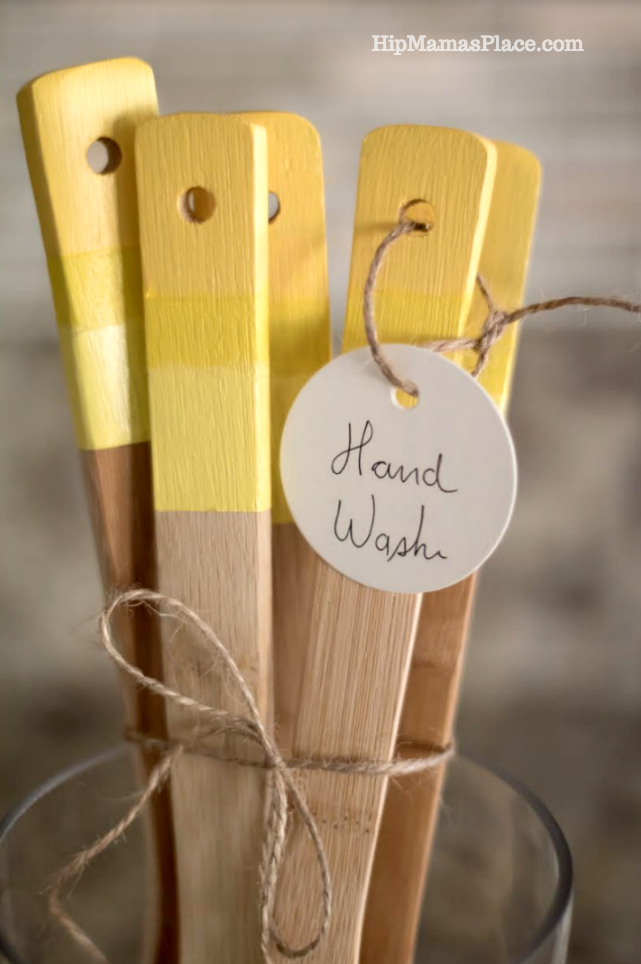 If these need washing, I would recommend hand washing them with non-abrasive cleaner. Dot not leave them soaking in water.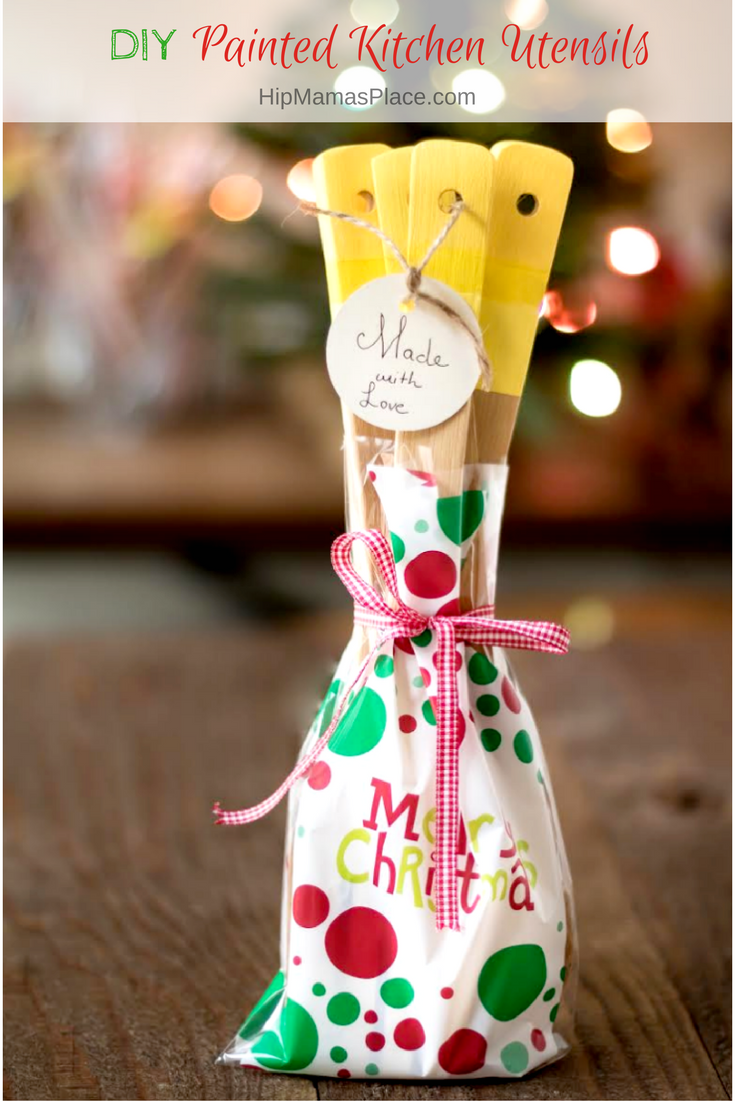 If you want you can add in designs with polka dots or get really creative with inverse paint shapes, but really just some lines can do a lot for personalizing a gift like this!