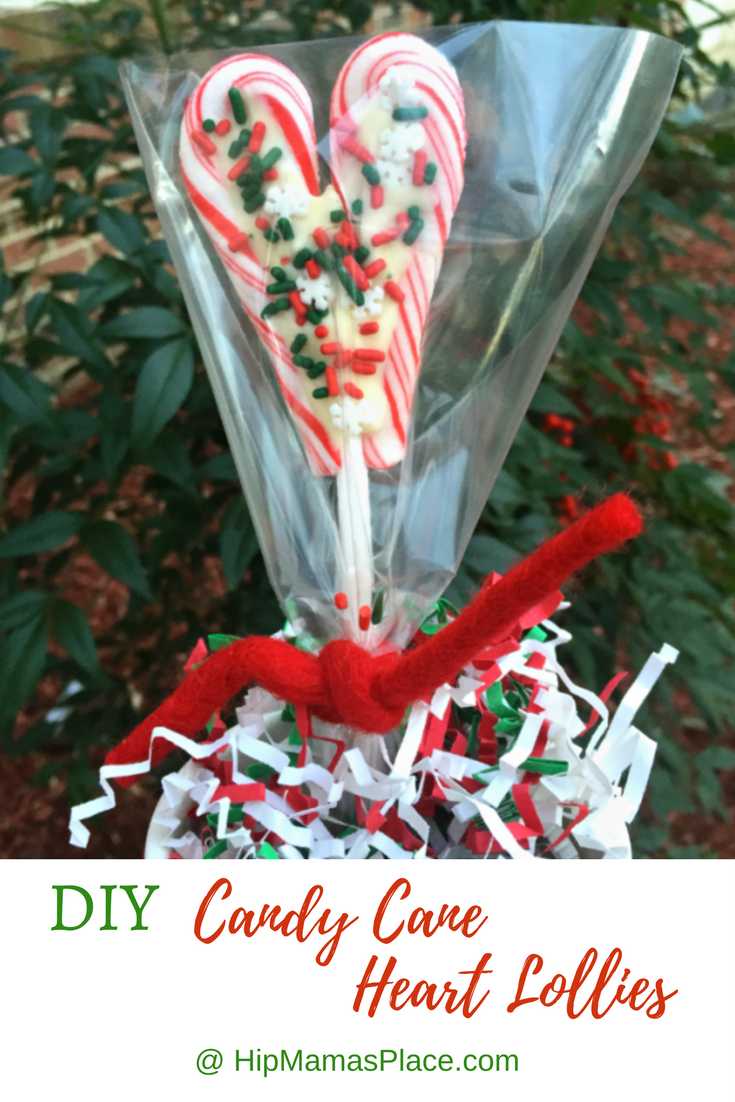 I'm getting really psyched with all the upcoming festivities in our house. Not just because we are celebrating Thanksgiving and Christmas holidays, but also because we have a few birthdays and important milestones coming up.
So I started getting busy looking for gift ideas and new holiday decor – to get our home ready for all these fun and festive celebrations! 🙂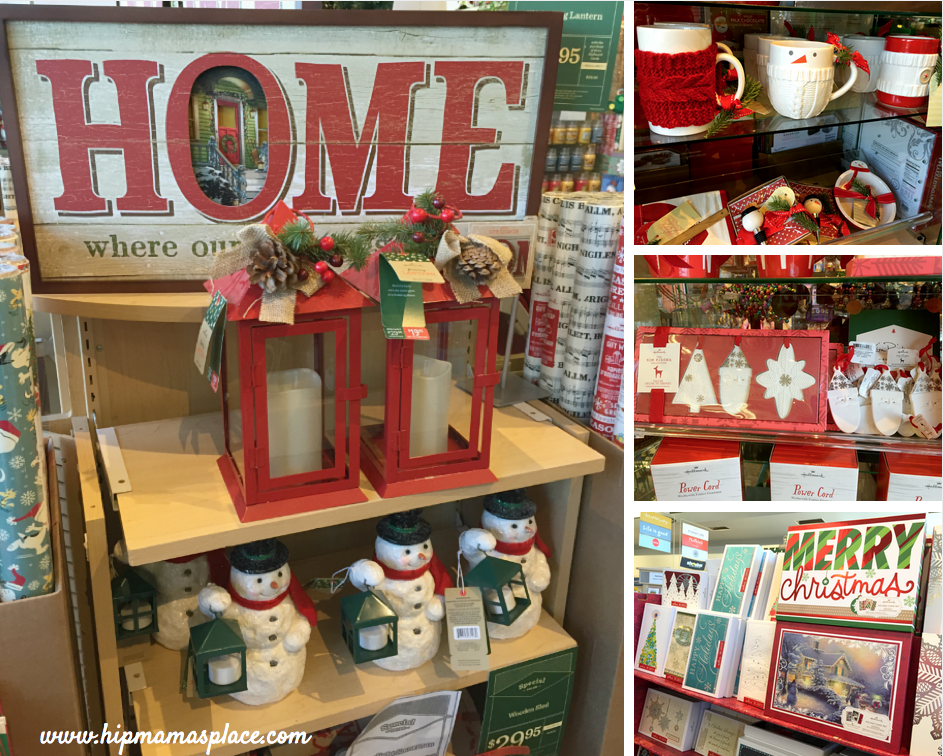 One place I love checking out with about every celebration we do is my local Hallmark Gold Crown store!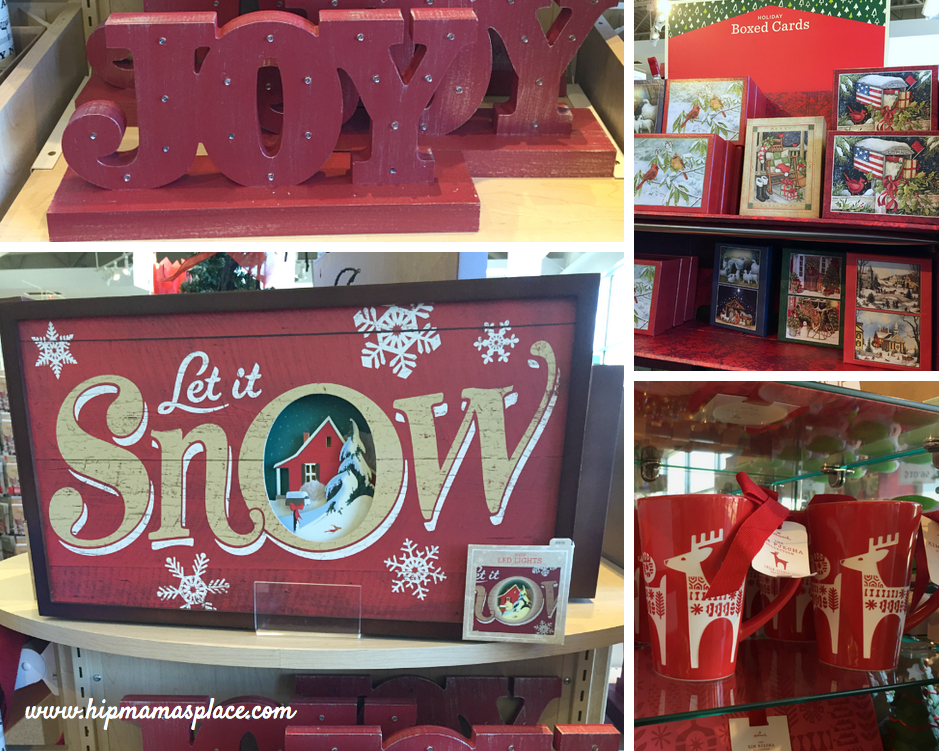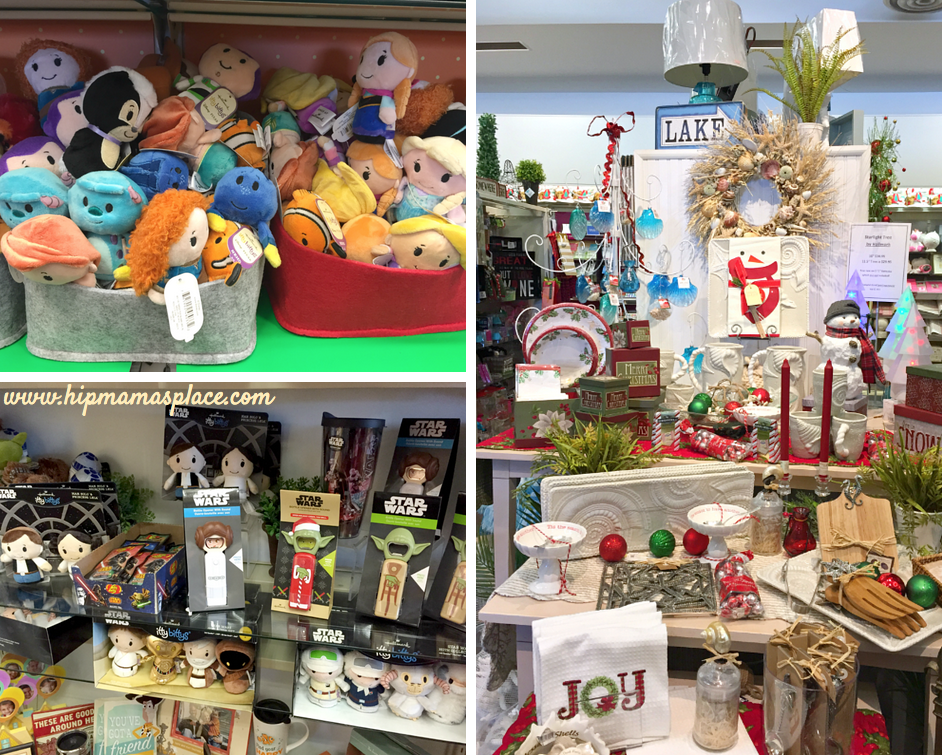 You'll never know what you'll find at a Hallmark store! Every time I visit my local store, I never leave empty-handed. They got the most adorable gifts, greetings, home décor that are all designed the make the holidays meaningful and memorable. If you like to collect items with your favorite tv characters like Peanuts and Star Wars, they have those too!
On my shopping trip at Hallmark yesterday, I picked out a set of festive holiday boxed cards, two adorable Christmas-themed mugs, a holiday home decor sign, some gift bags, gift tags, ribbons, holiday wrapping paper and tissue for my gift bags.
I wanted to give the Christmas mugs to two special people on my holiday gift list. Then I made them pretty and festive by simply adding my DIY Candy Cane Lollies (recipe below!) held in a clear cellophane candy bag and tied with a red festive ribbon (also from Hallmark). To make the lollipop stay upright in the mug, I simply layered holiday paper shreds and small chocolate candies inside the mug and propped the lollipop stick in the middle. They turned out so adorable! 🙂
You could purchase ready-made candies at the store, but if you're anything like me and you want to put your own personal touch to your gifts, add these handmade holiday-themed candies instead! These candy cane heart lollies recipe only took me 15 minutes to create from start to finish and it only needs three ingredients! Go get busy in the kitchen and make your own batch of these totally cute and yummy Christmas candies using my recipe below! These are so easy to make too, you could even involve the kids in the kitchen with you!
[ultimate-recipe id="14914″ template="default"]
Here's a short video of the recent holiday shopping trip I had at the Hallmark Gold Crown store near my home (Woodbridge, Virginia). Please be patient with me, as I am still learning. 😉
For everything holiday gifts, home decor or if you need great ideas for gift presentations, go visit your own local Hallmark Gold Crown store today!