Now that the holiday feasting is over, it's time to whip out the blender and make some refreshing, nutrition-packed smoothies for breakfast.
We've all 'been there, done that' with New Year's resolutions. But there is nothing wrong with taking steps, no matter how small, to commit to eating healthier and making better food choices. Believe me, I'm guilty of the same. I cooked and hosted for the family for Christmas dinner this year and attended a few holiday parties besides that. And you know how we justify eating leftovers because we don't want the food to go to waste? Oh, yes. I did that too.
Well, enough of the guilt feelings. I'm saying bye-bye to fatty, high calorie foods and saying hello to refreshing smoothie recipes!
Here, I've gathered up 17 of my favorite smoothie recipes that are perfect to jump-start my New Year health goals! Are you with me? 😉
Mango-Pineapple Smoothie: You can't go wrong with fresh mango and pineapple in this easy 3 ingredient smoothie. These two tropical flavors makes it feel like summer all year round.
Paleo Peach Coconut Smoothie: A quick combination of ultimate deliciousness and only requires a few ingredients. Using fresh, sweet peaches adds just enough sweetness, but feel free to add a little sugar if you prefer it a little added sweetness.
Pink Beet Smoothie: It is a difficult task to get in the right amount of fruit and vegetables each day. If I make a blender full of this pink delight of a nutritious drink then I feel like I've accomplished something in my day.
Matcha Green Tea Smoothie: Adding fiber to your day is super simple with this chia seed-infused recipe. I love this satisfying smoothie that is also dairy-free and vegan.
Strawberry and Cream Smoothie: This delicious strawberry delight is rich in Vitamin C and is a glassful of creamy yumminess. I love keeping a bag of frozen strawberries on hand to make an extra rich smoothie.
Simple Blueberry Lemonade Smoothie: Mix up this protein enriched smoothie to get your day started just right. Fresh or frozen blueberries will work and using a drop of lemon essential oil gives it a fresh taste.
Rainbow Smoothie: Not only is this rainbow smoothie so pretty to look at but it is also kid-approved! My boys like to help make these on weekend mornings and often ask for them over pancakes.
Layered Tropical Smoothie: The most refreshing, colorful and super tasty smoothie that even kids will love has mango, strawberries, kiwi and bananas in it!
Chocolate Nut Butter Spinach Smoothie: Chocolate and spinach in the same sentence doesn't sound quite right but it works perfectly in this recipe. This has to be the best way to get in your daily dose of green, leafy veggies.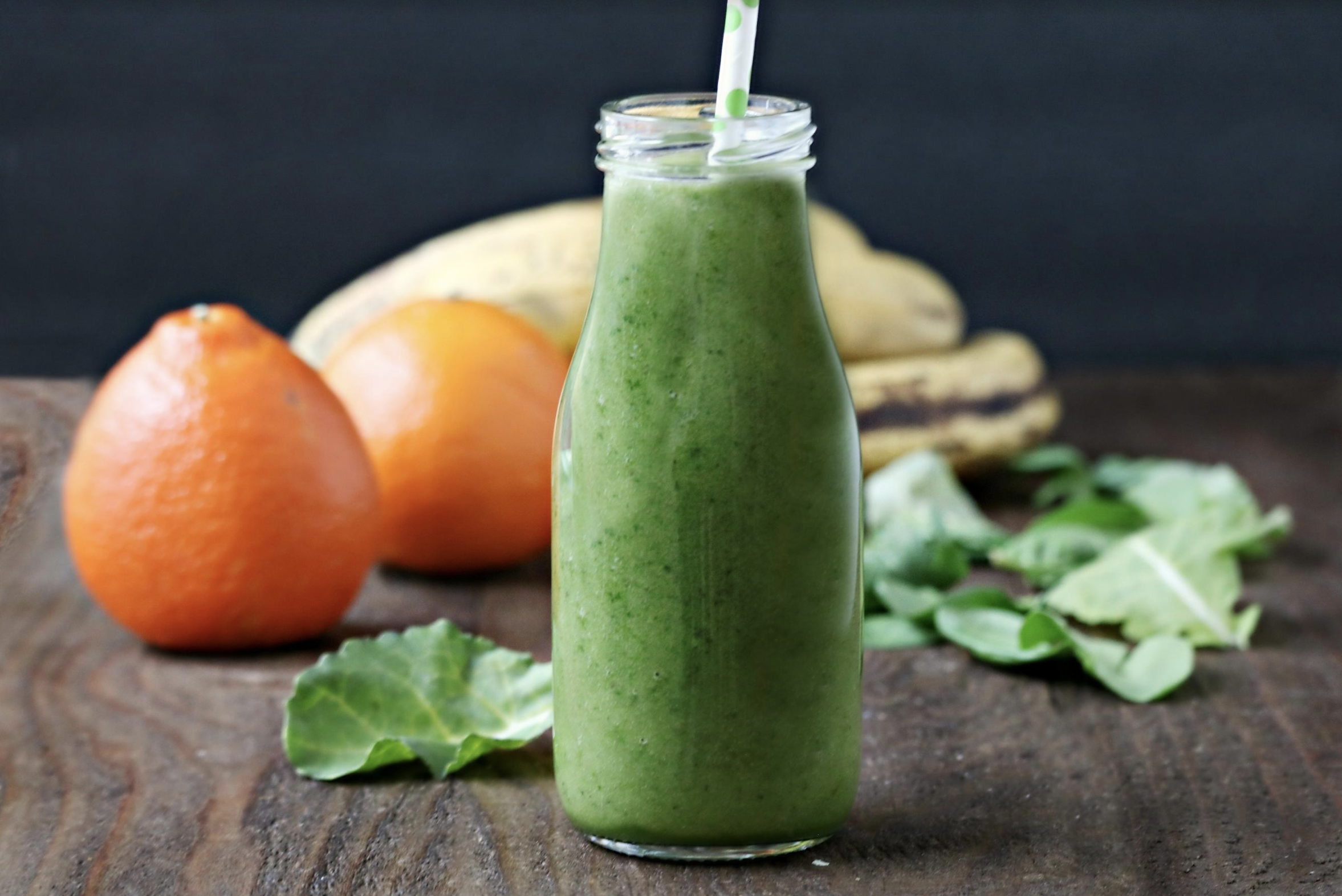 Green Wake Me Up Smoothie: This really is the perfect combination to get me moving early in the morning! I love how it tastes and my hubby asks for it so often I keep the ingredients on hand.
Coconut Mango Creamsicle Smoothie: Now this one is like a dessert too with its rich and creamy texture, you feel like you are indulging in something that is bad for you. Treat yourself with this one and don't feel guilty about it.
Paleo Watermelon Berry Smoothie: This is one of the best ways to enjoy summer all year long by making this fresh and scrumptious recipe. I love it as a afternoon snack too.
Kiwi Cucumber Smoothie: Yes, cucumbers are not just for salads when you add them to this tasty kiwi infused smoothie. I like to add a little bit of agave nectar to this one for extra sweet flavor.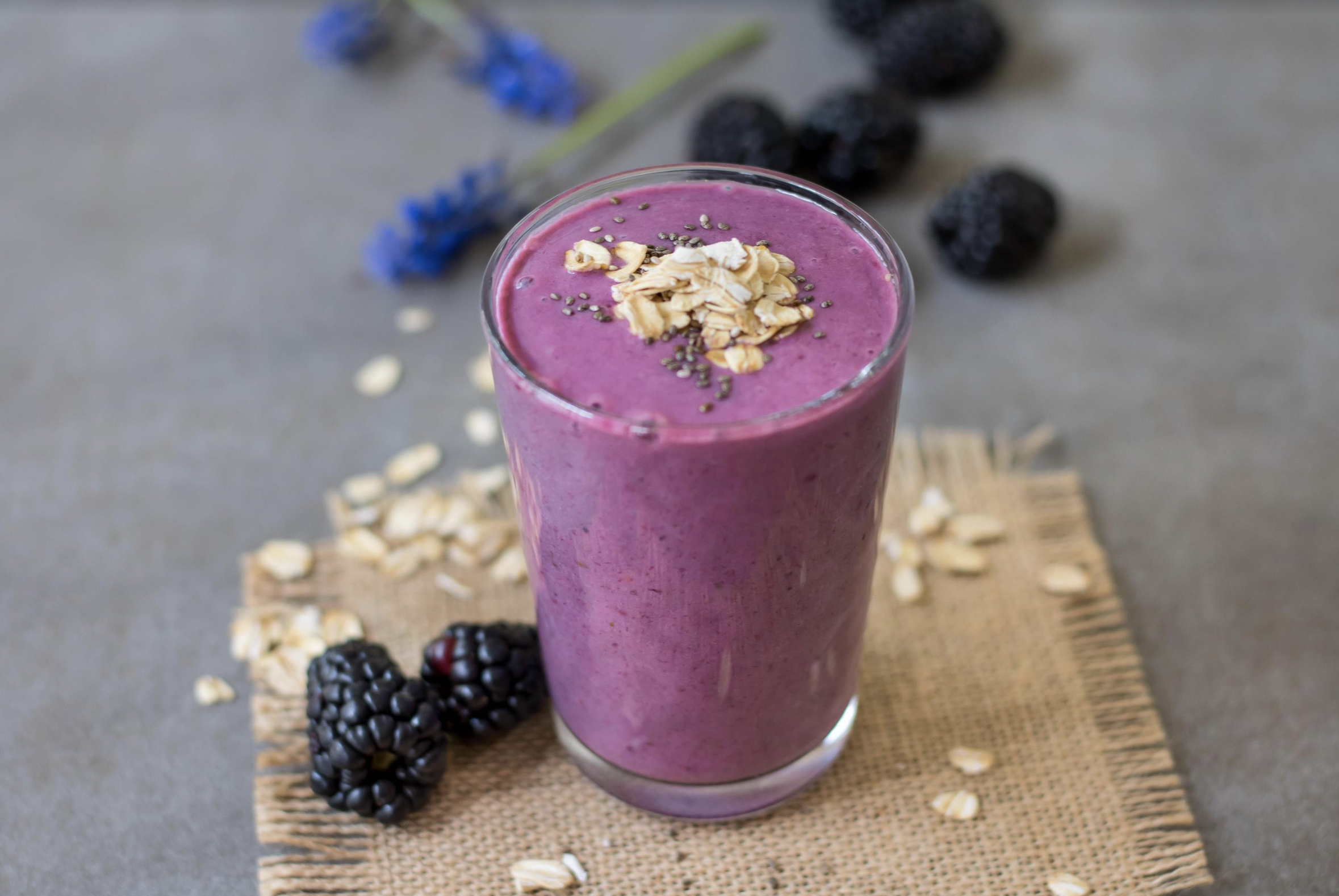 Berrylicious Morning Smoothie: You will want to wake up early when you know you're making this berry delicious recipe. This smoothie is loaded with tons of vitamins and antioxidants and is on my top favorite smoothie recipes any day!
Immune-Boosting Smoothie: Just when I am starting to feel run down, I whip up a batch of this healthy goodness to help combat a cold. I love the idea of incorporating both fruits and vegetables in my smoothies!
Fresh Orange Smoothie: Call me crazy but when I discovered this Orange Julius knock off recipe I was sold. I was a little skeptical about adding a raw egg but I loved the extra kick of protein and it tasted great!
Avocado Banana Green Smoothie: Here's a smoothie that is not only good for you, but it's excellent for your heart health. This is an avocado lovers dream drink.
Some of these smoothie recipes are healthier than others. When you stick to using whole fruits and vegetables, and even a little bit of soy, almond, or nonfat milk, they can still be considered healthy and nutritious. Using add-ins like almond or peanut butter can add protein and using flax or chia seeds creates a fiber-rich smoothie that you are sure to enjoy!
This post originally published on Hip Mama's Place on January 2, 2019. Updated, January 15, 2021.