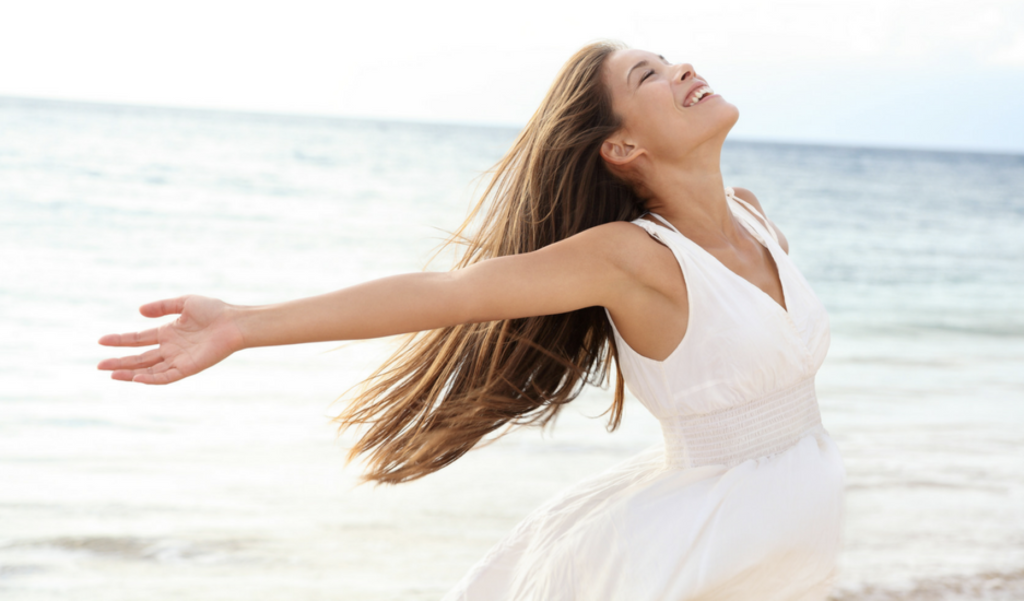 Many people are striving to live a simpler life in 2018. With so much hustle and bustle these days, it's no wonder families want to slow down and enjoy life rather than rush through it.
Read on to find out how you can simplify your life in 2018. I've included 13 ways that should help you!
1. Clean out the clutter. Your life and home will be a lot easier to manage without a ton of "stuff" in the way. Starting with closets, declutter every space in your home. Getting this done right away will put you in a positive mindset for a simple new year. Now for me personally, this happens the first few weeks of January which is literally happening right as I am writing this post. (Yep, I just took a little break). 😉
2. Organize your tasks. Keeping yourself organized with a planner or calendar ensures you get things done – and on time. There will be no rushing or last-minute tasks when you have a simple, streamlined schedule.
3. Learn to say "no". Reduce the number of commitments you take on in 2018. If it is not something that will make you happy or help you thrive, you should turn it down. Take a look at your responsibilities from 2017 as well. Get rid of anything you don't enjoy – or that doesn't contribute to your well-being.
4. Downsize your home. If you are stressing over the mortgage, rent payment, or utility bills, it may be time to think simpler. The idea of downsizing may also be applicable for anyone looking to retire. If the kids have moved out and one out of the five rooms are being occupied, it might be worth moving to a smaller home. Also, finding a smaller residence gives you the simplicity you need to worry less about your finances. Everyone can still be comfortable without living in a 3000+ square foot home.
5. Create a budget. It is important that your money is in check if you want to live a simple life in 2018. Take a look at your expenses and cut back where you can. Having more money going into savings or paying off debt will give you a happier future.
6. Delegate household chores. You don't have to stress over keeping the entire house clean by yourself! Ask your spouse to pitch in. Find chores that your children can do, no matter their ages. If possible, hire out for the laundry or housekeeping. This will free up some of your time to focus more on what matters in life.
7. Practice self care. Taking a time out for yourself is a great stress reliever. Afterward, you will feel refreshed and ready to take on your day. Set time aside every day, whether it be a 30-minute soak in the tub or just a 10 minute meditation session.
8. Eat healthy. Fueling your body with the right foods give you more energy and leaves you feeling satisfied. It also prevents illness and feeling sluggish when you are trying to get through the day.
9. Cook at home. Eating out is much more convenient, it's true. However, restaurants can really cut into your budget. And they often leave you feeling yucky or overly full. Cooking at home is much easier, and simpler, when you find recipes that your family loves. You can even get the children involved to make the process easier for you!
10. Limit screen time. Relax your mind by taking time away from the TV or computer. Find more enjoyable, inspiring hobbies like reading, crafting, or cooking. If possible, reduce your cable bill or cut it out altogether in favor or Netflix or Hulu. The amount of money you save is astounding!
11. Put down your phone. Step away from social media and enjoy the simple things in life. You may not realize what you are missing by always being connected. Take your children to the park and leave your phone in the car. Play with them rather than letting them play while you check email or surf the web.
12. Use your evenings wisely. Once the kids are in bed, take some time to prepare yourself for the next days. Make lunches and have them ready for the busy morning. Create a to-do list of tomorrow's tasks so you will be more productive. Preparation is key to a simpler life.
13. Get enough sleep. Avoid staying up too late at night. Make sure you give your body enough time to rest and re-energize for the next day. Having a good night's sleep will help your body function properly. This means you will be more productive, less stressed, and less likely to get sick.
Use the above methods to simplify your life and enjoy your days. Slowing down and removing all the clutter and unnecessary stress is important for you to be happier, healthier, and more productive!
You Might Also Like…