Are you going into the summer months with a fear that you will spend too much money? You need to keep everyone cool, find fun things to do since summer is out, and you want to travel.
Thankfully, there are many ways you can save money this summer, most of which are really simple!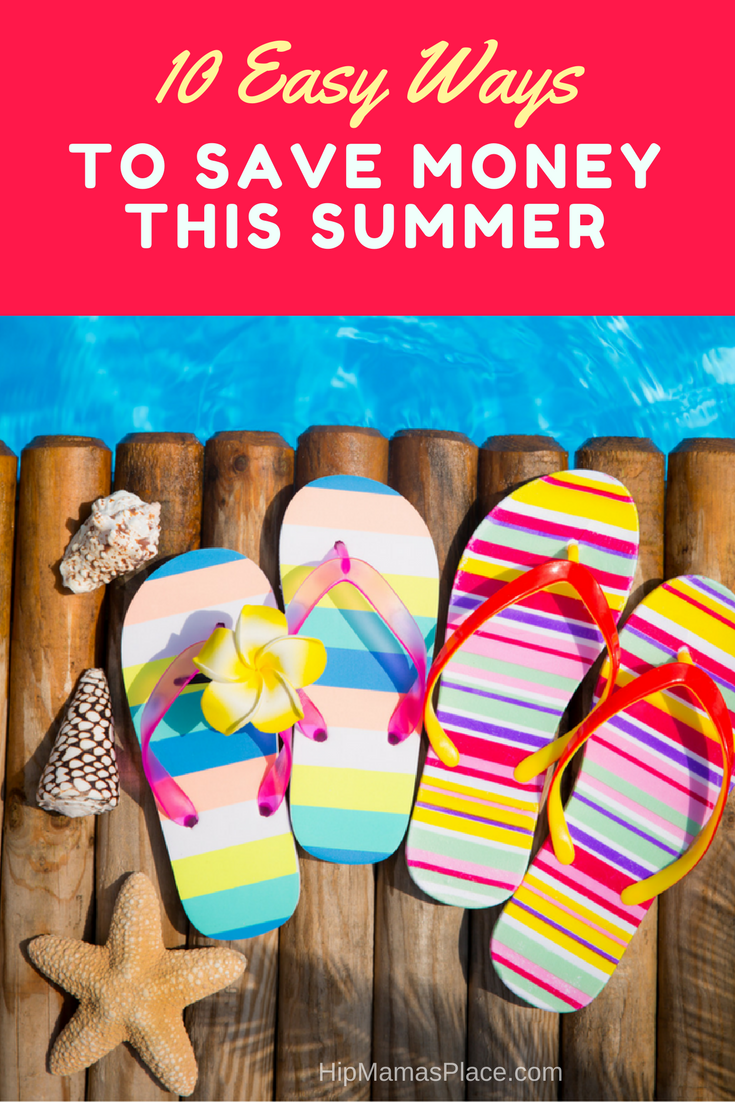 Read on for 10 easy ways to save money this summer!
Use a programmable thermostat
Running the air conditioner non-stop during the warm summer months can really increase your energy bill. Getting maintenance done via some affordable air conditioning solutions can help with this, but a programmable thermostat will help keep your home cool while you are away without being to excessive. You can set it a bit warmer when you aren't home, with it kicking on 1-2 hours before you arrive so you house is comfortable for you to enjoy.
Plan a staycation
Traveling is a huge part of most family's plans. However, you can easily save money on activities by staying closer to home. With a staycation, you can forego the hotel and sleep in your own bed each night, while still planning fun attractions and events during the summer days.
Rent your home improvement tools
You may want to tackle some home repair or remodeling projects in the summer. However, equipment that you may need for these tasks can be expensive. Renting is a great solution over buying, especially if you won't need the tools once the improvements are complete. Many home improvement stores will let you rent their larger tools for a few days, enough time for you to get each project completed.
Take cooler showers
Jumping in beneath a cool shower helps to lower your body temperature. The less heat you use, the less energy your home has to use to replace the warm water. Plus, with your temperature decreased, you won't need to run the A/C as much.
Grow your own garden
Produce usually isn't cheap, but it is when you grow your own! This is also a great learning tool for children, teaching them responsibility and the science behind how plants grow. By the end of summer, you should have a variety of vegetables and herbs to use in your cooking.
Cook outdoors
Speaking of cooking, it's best to do as much meal prep outside as you can during the summer. Your home is already hot enough thanks to the sun. Using the oven increases the temperature inside, causing the air conditioner to run more. Have a BBQ with family and friends often, letting your home stay cool while you enjoy time with loved ones – and therefore saving money on your electric bill!
Dry laundry outside
Build a clothing line in your backyard, forgoing the dryer and the costs associated with running it during the summer. Your clothing may benefit from the sun exposure. Many stains can be lightened from the sun – which can also save you money on replacing soiled clothes!
Turn off your cable
There are many ways you can entertain your family during the summer without the television. Get the whole family outside, taking hikes or swimming to combat boredom. Even on rainy days, you can still utilize your DVD collection if you want to watch something. This one tip alone may be able to save you $100 or more this summer!
Change your air filters
It's important to keep the air conditioning system in your home properly maintained in the hot summer season. One simple way you can help the machine run more efficiently is by changing the air filter once a month. If you don't, you may waste money in increased energy costs or worse, have to replace your unit sooner than expected!
Find free things to do
The summer is a great time to get out and explore your city. There are likely free festivals, concerts, and more you can enjoy to save money. Browse your local Facebook pages and events to see what's happening around you!
Saving money during the summer isn't a difficult task. You simply need to rethink your spending habits and find cost-effective ways to enjoy the warm weather months.