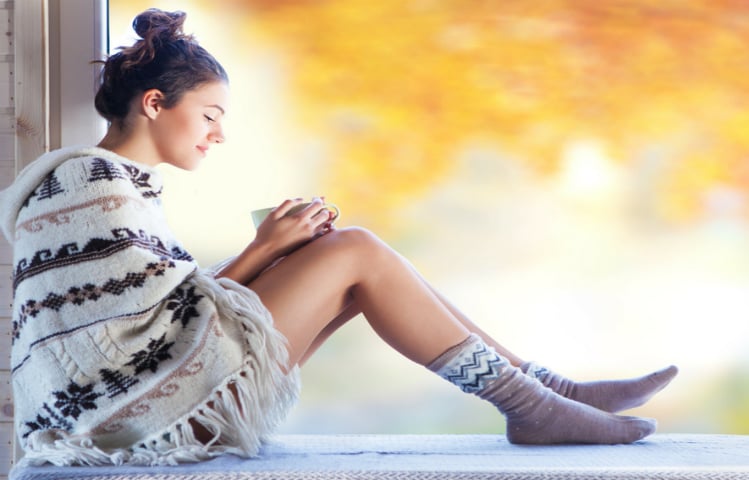 Instead of getting down, turn your sick day into a spa day at home! You can do one, a combination or all of the 6 tips to make your sick day a spa day!
We all have those days: the ones where you're stuck at home, not feeling the best, and really, probably looking worse. Instead of getting down, turn your sick day into a spa day! You can do one, a combination of all of the suggested ways I listed below.
Create the mood – Once you have the house to yourself, the next step is to create the right ambiance. I usually do this with some of my favorite scented candles and then I keep the lights to a minimum. Add some relaxing music with the candles and you'll turn your master bathroom into a spa!
Open up your pores with a DIY mask! Yes, you can do this at home! And, you likely have the ingredients to bring a glow back to your complexion. While, I don't recommend eating it, this mask is completely edible. Choose organic or conventional, either way, wash your face as normal, then lather the mix on your face, avoiding the eyes. Allow the mask to set for 15 minutes before rinsing off and then patting your skin dry.
Ingredients for DIY Avocado Mask:
The flesh of one avocado (ripened preferred)
¼ cup uncooked, plain oatmeal
1 tablespoon apple cider vinegar
2 tablespoon real honey
1 teaspoon lemon juice
If you don't have the vinegar or lemon juice, those can easily be skipped. If you don't have honey, try yogurt! The important components are really the avocado (the saturated fats are great for dry skin!) and oatmeal (soak up some impurities!)
Next up, give your locks a deep condition! Yes, you can spend $50 at the spa, but you'll get some great results at home for a lot less. Many people swear by various imported oils, but it can be difficult to verify authenticity, and they aren't always in the budget. Instead, take one avocado and one egg yolk, mash the avocado flesh well and then mix in the egg yolk. (PS, if your hair is frizzy, you can easily add in half of a mashed banana!) "Paint" this into your dried hair, cover with a plastic cap or even cling wrap, and allow to sit for 15 minutes. Afterward, rinse your hair well, wash, and condition as usual.
Have a long soak in the tub. Okay, if you did the hair mask, you may want to keep your hair up while you give your body a good soak. Otherwise, I recommend washing your hair in the shower after the soak. After all, the point of the tub soak is to relax. If you don't have a whirlpool tub, that's okay! Use a few tablespoons to a cup of relaxing Epsom salt in your bath. Some studies indicate that this actually helps you detox and boost your immune system! Make it, even more, relaxing with a drop or two of your favorite essential oils. Some essential oils to consider are chamomile, peppermint, and eucalyptus.
Vaporize and breathe – If you have a humidifier, you can easily help open up your breathing with your humidifier. Honestly, if you have an outlet in a walk-in closet, you can easily shut yourself in, listen to some of your favorite music, look through magazines or reminisce with old photos and allow yourself to take in the humidity. If your humidifier has a way to use essential oils, add those and relax. Always pay attention to manufacturer recommendations if using the humidifier as an essential oil diffuser. Another option is find some guided breathing online, follow them for some "cleansing breaths."
The final step to making an at-home spa day is to take care of your feet. We're not going to focus on a full pedicure here. Instead, we'll focus on helping your feet feel better. This 15-minute foot soak is a good start to taking away any pain in your feet and also softening any callouses. Another way to take care of your feet may be to get an ionic detox footbath. This will help get rid of the toxins in the body in a natural way. As the toxins get removed, the water starts changing color.
Here's a wonderful recipe for a foot soak that I personally use when I need to relax and pamper my feet. Light a candle and read a good book while you're at it. If you have time and energy, go ahead and get out your pumice stone and file and scrub off any calluses. If you don't have it in you; no harm, no foul.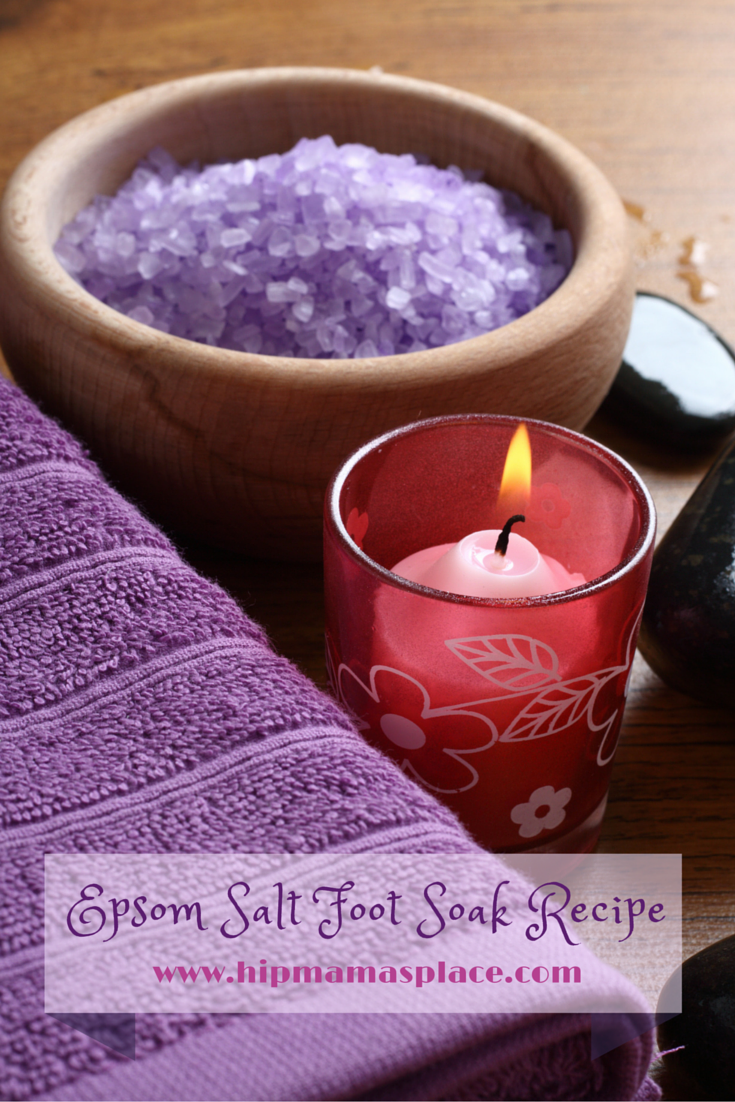 Foot Soak Recipe:
Bring 2 gallons of water with ½ cup of epsom salt to a boil
(Note: If you don't have epsom salt, you can use sea salt)
Allow to cool until it JUST becomes comfortable
Add two drops of lavender essential oil.
Allow your feet to soak for 20 minutes.
Just because you can't get out to the spa, it doesn't mean you can make the most of your time, and feel a bit better for it.