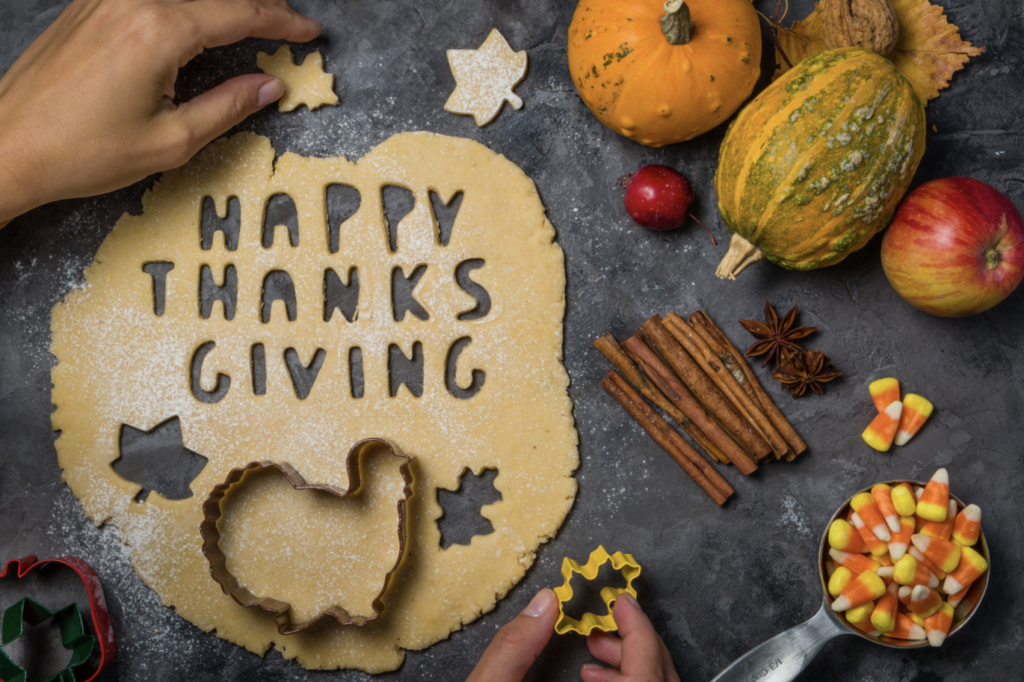 How much do you know about Thanksgiving day? Here are 10 fascinating Thanksgiving trivia questions and answers you may not know!
There were once many thanksgivings. During the time of the Pilgrims, it was common for a day of thanks to be held. These could be held for a variety of reasons. Any good fortune that was attributed to God was a potential reason.
Since 1941, the United States has celebrated Thanksgiving on the fourth Thursday of November. This is done with feasts of turkey, pumpkin pie and potatoes or sweet potatoes. Thanksgiving is also associated with parades (especially in New York), and professional football (especially in Detroit and Dallas).
Here are some interesting facts you may not know about the Thanksgiving holiday, which is celebrated as a national holiday in the United States of America.
1. When was the first Thanksgiving held?
No one knows for sure. There are only two written accounts and neither mention an exact date. Historians believe it occurred between September 21 and November 9 of 1621. The association between Thanksgiving and Thursday appears to begin in 1789, when President George Washington proclaimed Thursday, November 26 as a day of "public thanks-giving."
2. Why was Squanto so import to the Pilgrims?
It is widely known that Squanto lived with the Pilgrims and taught them how to plant corn. Even more important was his ability to translate between the Pilgrims and the local Wampanoag tribe. In 1614 he and others of his tribe were kidnapped by an English explorer and sold as slaves in Spain. He somehow made his way home via of England and Newfoundland, learning to speak English along the way. When he returned in 1619, his village had been wiped out by disease. Squanto died the following year, which was a great loss to the Pilgrims
3. Did the Pilgrims eat turkey at the first Thanksgiving?
Probably not. Accounts of the first Thanksgiving are not clear. The menu was definitely meat heavy, and we know they had venison and fowl. Most historians believe that the fowl were most likely geese and ducks, although it is known from written accounts that the Pilgrims did hunt turkeys in the fall of 1621. It seems that turkey became associated with Thanksgiving in the 1800s for practical reasons:
It is an American bird, and not found in Europe
It was not something people ate every day, which made it a good choice for a special day.
It is large enough to feed a sizable gathering.
4. Was pumpkin pie on the menu for the first Thanksgiving?
Not exactly. They baked whole pumpkins in coals from a fire and served them with honey. Pumpkin pie recipes that had a pastry shell and spices such as clove, cinnamon and nutmeg appeared in English cookbooks in the 1670s. No cookbook was published in America until 1796.
5. Were potatoes or sweet potatoes served at the first Thanksgiving?
The potato is native to South America, but some had been brought to Europe before the Pilgrims left for the New World. The sweet potato is native to Central and South America, and it is mentioned in a 1604 English cookbook. The Pilgrims did not bring either potato with them when they crossed the Atlantic.
6. When did Thanksgiving become a national holiday?
Thanksgiving was a regional holiday until Abraham Lincoln made it a national holiday in 1863.
7. Has Thanksgiving Day always been held on the fourth Thursday of November?
No. Lincoln made it the last Thursday of November. Franklin Roosevelt changed it to the next to last Thursday in 1939, which was not a popular move. In 1941 he signed a bill which made it the fourth Thursday of November.
8. Which president gave the first official pardon to a Thanksgiving turkey?
This is a little complicated. Abraham Lincoln spared a Christmas turkey. It has been claimed that Harry Truman spared a Thanksgiving turkey, but there is no documented evidence. When presented with a Thanksgiving turkey in 1963, John F. Kennedy said "Let's just keep him." In 1987, Ronald Reagan joked about pardoning the turkey. It wasn't until 1989 when George H. W. Bush was president that a turkey received an official presidential pardon. All Thanksgiving turkeys since then have been pardoned.
9. What is the oldest Thanksgiving Day parade?
No, it's not Macy's in New York. It's the 6ABC – Dunkin' Donuts Thanksgiving Day Parade, which debuted in 1920 as the Gimbels Thanksgiving Day Parade. Macy's had their first parade four years later in 1924.
10. When was the first Thanksgiving Day NFL football game played?
Six National Football League games were played on Thanksgiving in 1920. Thanksgiving Day NFL games have been played every year since then, except during World War II. In 1934, the 11-0 Chicago Bears defeated the 10-1 Detroit Lions 19-16 before a sold out crowd in Detroit. Detroit has hosted a game on Thanksgiving every year since.
Hopefully, you now know a little more about the Thanksgiving holiday. When it comes, please celebrate it properly. Watch the Macy's Thanksgiving Day Parade (yes, it's still happening this year!), eat well and enjoy the football games. Most importantly, be thankful for all your blessings.
HAPPY THANKSGIVING!!!
OTHER FUN TRIVIA Q&A's YOU MIGHT LIKE WHILE YOU'RE HERE!
Pumpkin Trivia – 30 Fun Facts About Pumpkins You Never Knew
Test Your Knowledge: US Labor Day Trivia
You Might Also Like…