Valentine's day, though a wonderful day for couples to spend together, has acquired a reputation as a day that breaks banks and empties pockets. However, there's no reason you can't have a romantic day with your partner without spending all of your hard-earned money.
Here are ten of the best romantic Valentine's date ideas that won't cost you an arm and a leg.
Go for a Nature Walk
One of the best ways to spend time with your significant other without spending any money at all is to get out for a hike or nature walk. Find a place near where you live, such as a state park or nature preserve, that allows visitors to walk through unspoiled scenery. Not only will you get to spend some time in nature, you'll also have a perfect opportunity to spend time alone with the person you love.
Go to a Bookstore
This idea won't be for everyone, but if you and your partner love to read, then a bookstore could be the perfect place to spend some time on St. Valentine's Day. Not only can you have a great time sharing your passion for reading, but since most bookstores these days have a cafe area, you can grab a snack and a coffee in an intimate setting as well. If you want to end a trip to a bookstore perfectly, buy your partner the book he or she spent the most time browsing through while you were there on your way out.
Invite Him or Her Over to Dinner
If you want a nice dinner but can't afford to go to an upscale restaurant, try getting culinary and making dinner for your partner yourself. Browse around online for recipes that match your general level of cooking skill, and pick one out to make for your special someone on Valentine's Day. Finish off the mood by setting the table with some candles and pairing a nice wine with whatever you've cooked, and you have all the benefits of a high-end restaurant dinner at a significantly reduced price point.
Do a Movie Marathon
Going to see a movie in theaters may be cliched for Valentine's Day, but there's no reason you can't still get your evening's entertainment from films. Instead of one movie, however, try a themed movie marathon of classic films you both enjoy. Perhaps you're aficionados of Star Wars or lovers of the classic James Bond movies. Find a series of movies you both like, get some snacks and settle in for a quiet evening of great cinema.
Go See a Play
If you live in or near a city of any size, chances are there are several community theaters that put on plays periodically throughout the year. This is a great way to see a show without seeming generic by taking your partner to a movie. Tickets to plays at small, local theaters are usually very inexpensive, and for your money, you get a good evening of unique entertainment provided by talented people from your area.
Go Ice Skating
Valentine's Day being a winter holiday in many parts of the world has made ice skating a popular activity for couples when the holiday rolls around. Ice skating is fun, romantic and, in most cases, fairly inexpensive. Find an ice skating rink near you and go have some fun on the ice with your loved one.
Try a Little-Known Local Restaurant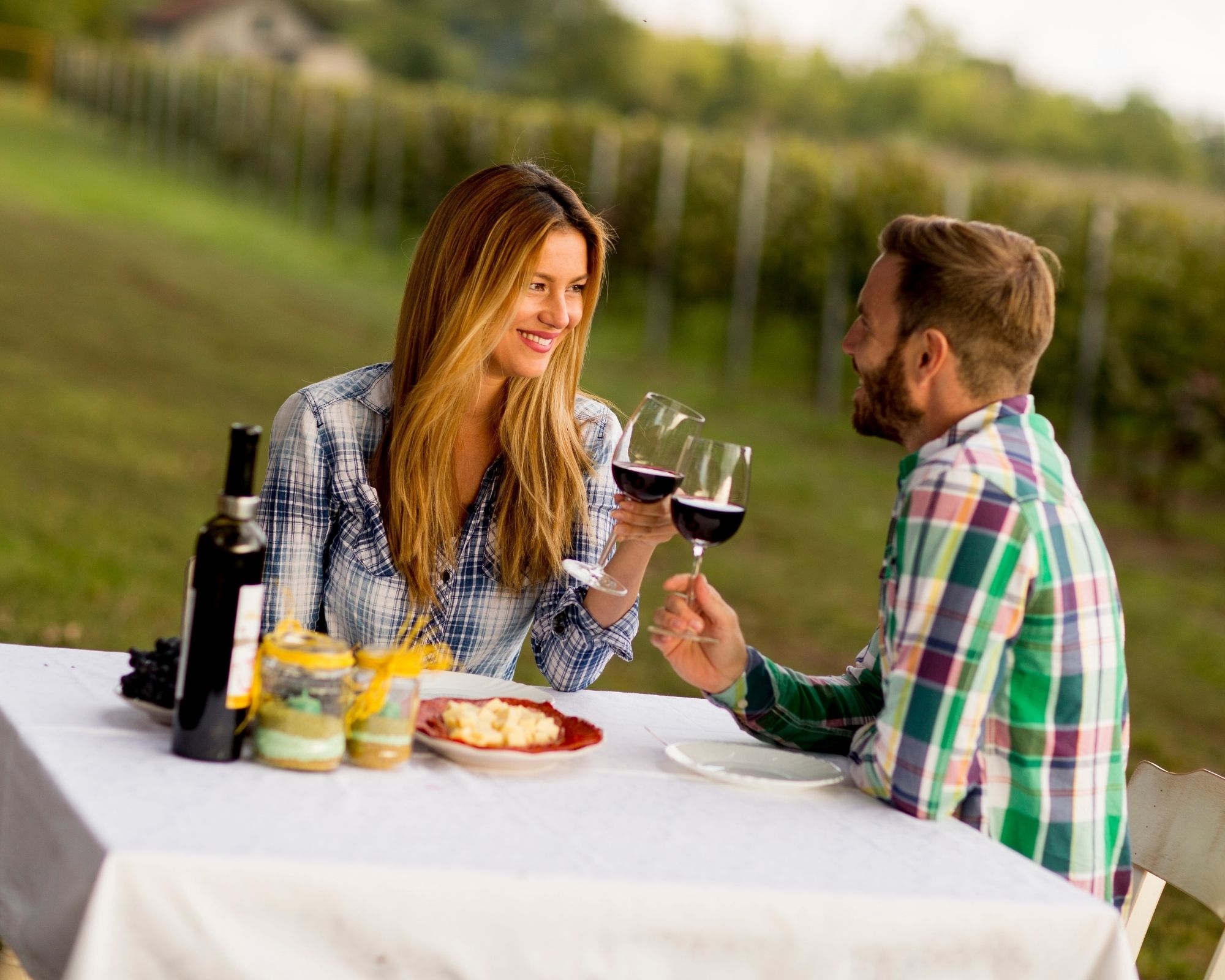 Almost every city and town in the world has a small local restaurant that's considered that community's best-kept secret. Usually, there aren't the high-end restaurants in town, but the small, out of the way places that don't look like much on the outside. Find out what some of the hidden gems in your area are, and take your significant other on a dinner date. Besides being a unique experience, restaurants like this are usually priced very reasonably.
Agree to Take a Day Off Work
Often, work can get in the way of personal life. If you and your partner both have jobs that will let you take a vacation day, coordinate a dual day off to spend with each other. You don't necessarily have to even do anything special, but taking a day to get away from work and devote entirely to each other is very healthy for couples. You can also combine this idea with any other date ideas you may have by spending the day together and then going on a more regular date in the evening.
Try Your Hand at Massage
Couples massages are very popular dates these days, but they can be very expensive. If you want to replicate the romance without paying the price, consider trying to learn massage for yourself. There are plenty of online video tutorials that can help you get started. Do a little research and then surprise your partner when he or she comes over on Valentine's Day.
Take a Day Trip
If you want a little excitement and something out of the ordinary, consider driving to the next city over or visiting some other place within a 2-3 hour drive of where you live. This will give you and your partner the chance to get away for a while without incurring the costs of flights, hotel rooms and other usual travel expenses. Even if all you do is walk the streets of a new town, check out some small local shops and perhaps grab lunch, you'll still have some great quality time with the person you love.
If you're looking for an inexpensive way to show your partner a good time this Valentine's Day, one of these ideas may be for you. Just remember that, whether you have tons of money or nothing at all to spend on Valentine's Day, the holiday is ultimately about you and your partner. Focus on having fun by spending time with your significant other and you'll have a good Valentine's Day no matter what.
LOVE THIS POST? PIN IT FOR LATER!