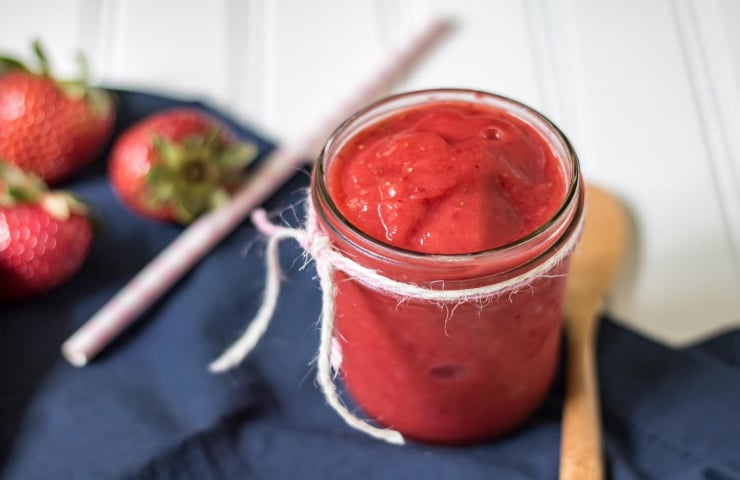 We recently went on a long car ride and when we had to stop for a bathroom break. As soon as we got inside the convenience store, and, being a hot day, my boys begged for a slushie. This isn't something I normally buy (not judging anyone who does, it just isn't something we buy daily), but it was a hot day!
Slushies and their friends are definitely a cooling treat in summer, but there has to be a better option, right? There is! Here's our version of a healthy strawberry slushie!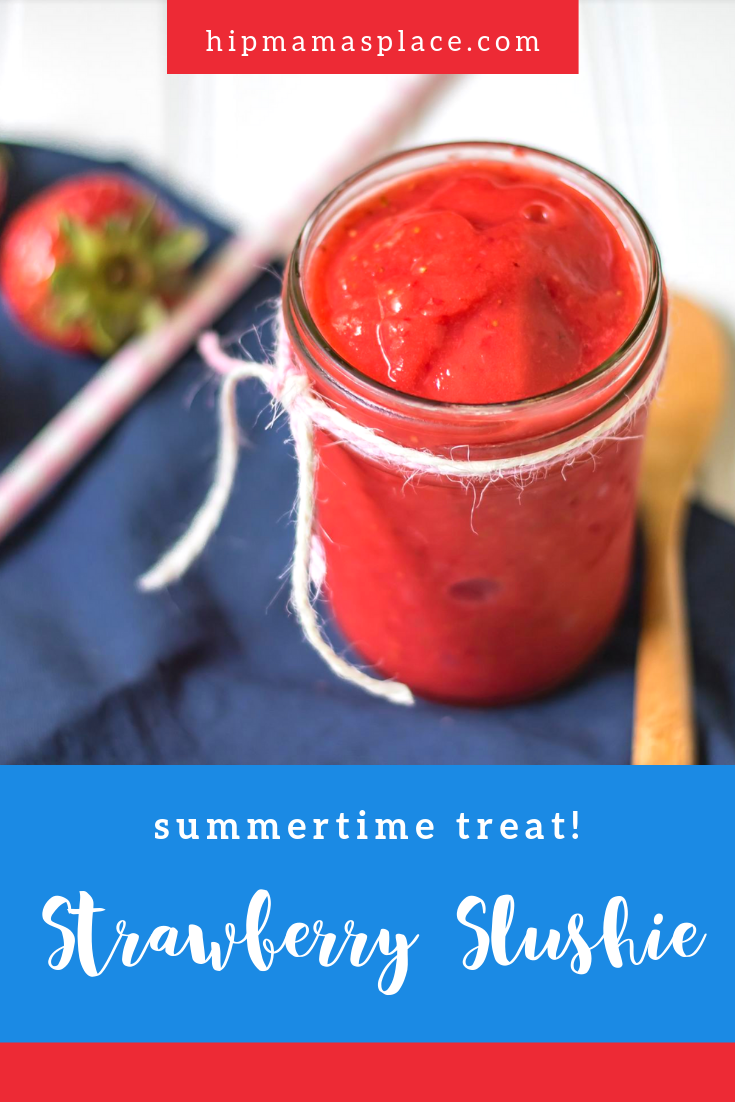 Summertime Strawberry Slushie
This version resembles an Italian ice or a slushy, but really, once you see how easy it is, you'll make this one of your favorites too! The trick is to use halved, FROZEN strawberries. So, if you have fresh strawberries from picking or from the store, wash them, cut off the tops, and then slice them in half. I recommend doing a quick shake of excess water, or even a quick wipe (don't press them, you don't want to damage the delicate berry!), but then freeze them quickly before they get mushy. If you freeze them 4-6 hours you'll be okay, but I recommend freezing overnight for best results.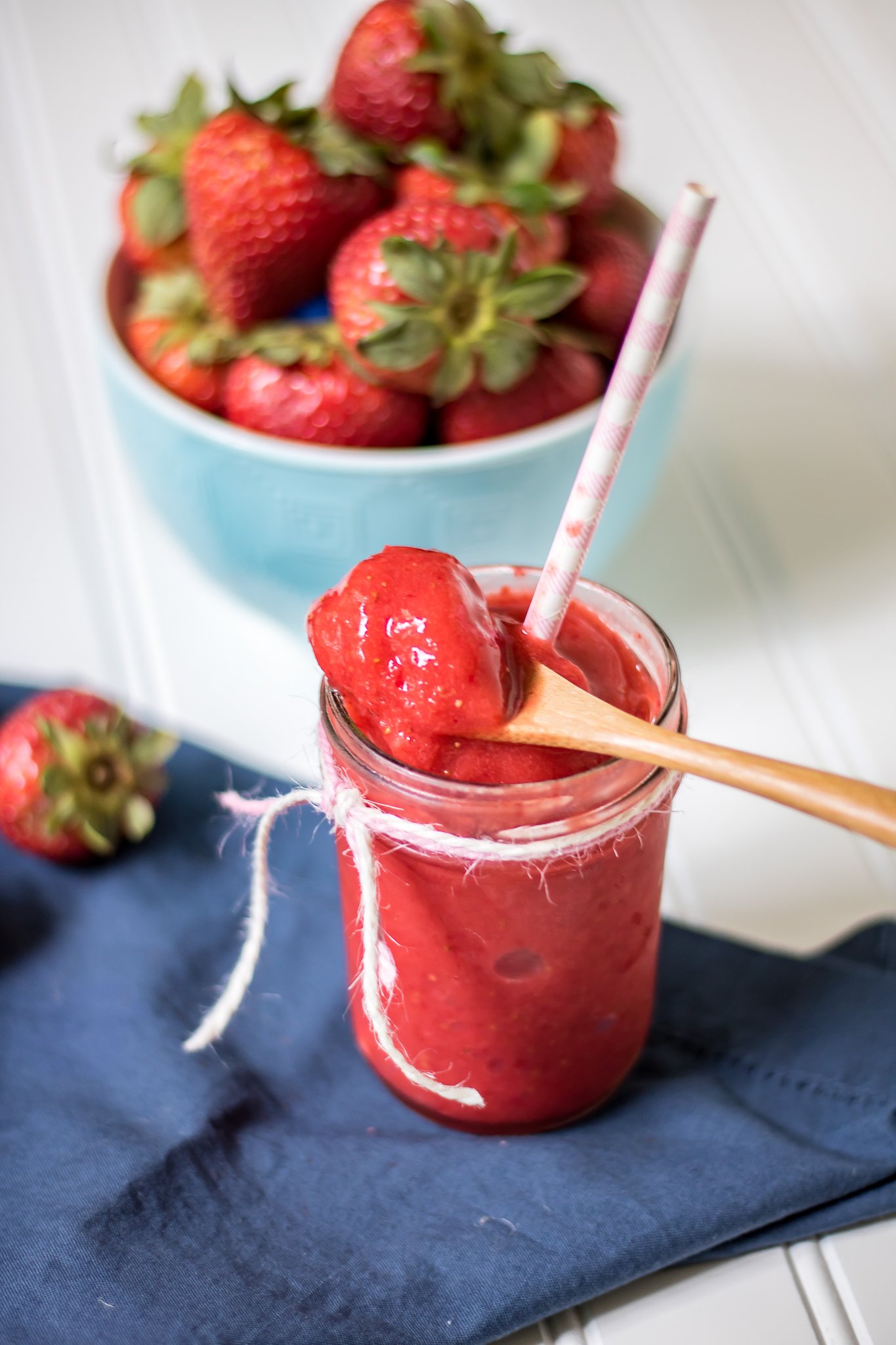 Taste one of your strawberries before you start the recipe to see how much honey you'll need. Blend until almost smooth so that it still is just a bit choppy to keep it from becoming a smoothie. You want it to still be a bit icy when you're done!



Health Benefits of Strawberries
Strawberries are a lovely berry that many see as a garnish on a cake or as something to have a few of in a fruit salad. But strawberries are super healthy!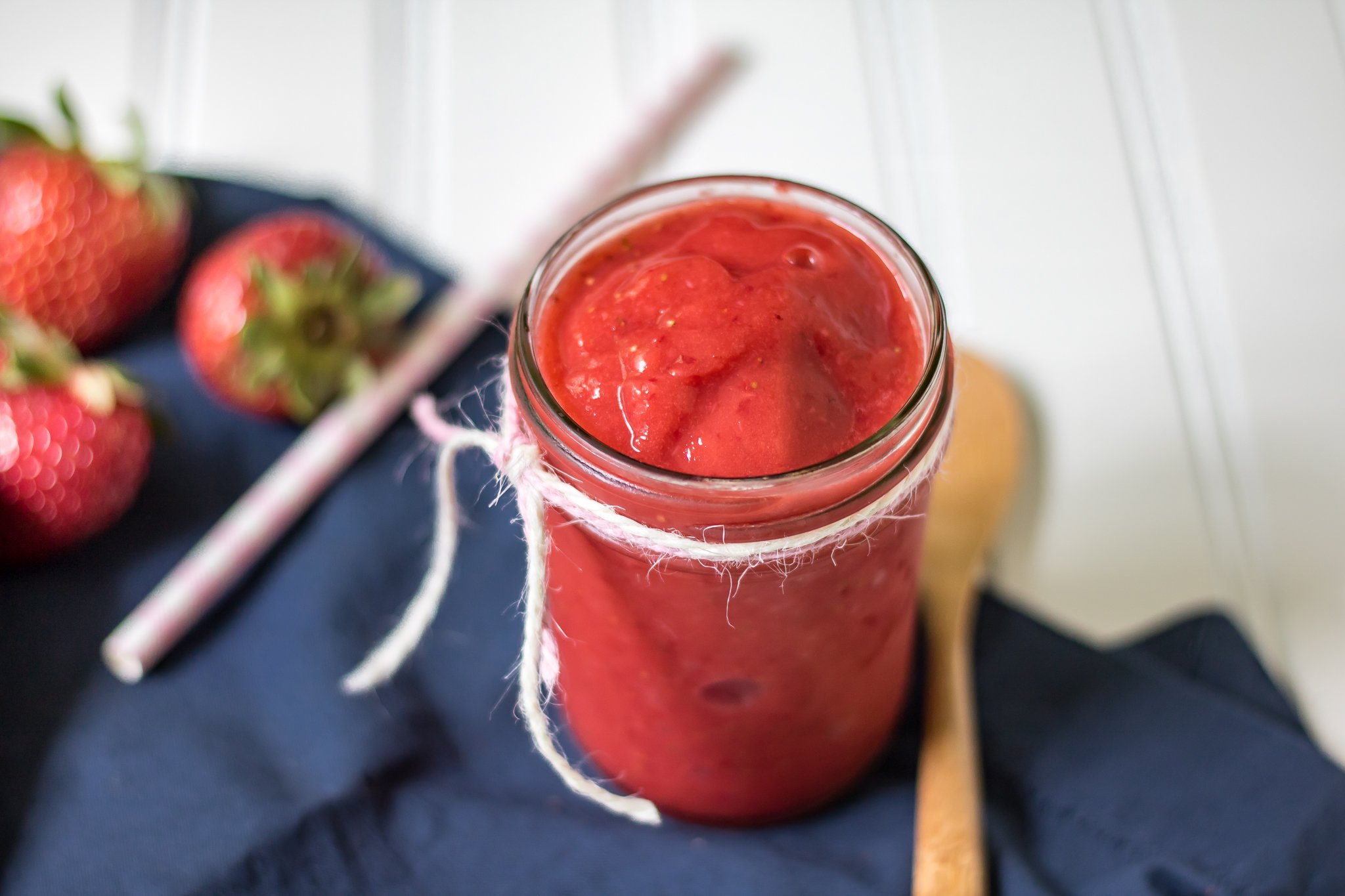 Strawberries are an excellent source vitamin C and manganese, which are great antioxidants. Plus they have:
fiber
copper
potassium
biotin
phosphorus
magnesium
vitamin B6
omega-3 fatty acids
Why Sweeten with Local Honey?
Local honey is honey that is from bees that pollinate flowers in your area. Some people and some studies show that there may be benefits to having local honey, but even if you don't see results, it is tasty and you can help support local farmers in their effort to help us all have access to fruits and vegetables!
We have shared plenty of unique smoothie ideas with you, what do you think of this strawberry slushie recipe?
*This post originally published on Hip Mama's Place on July 06, 2017. Updated on July 05, 2020.
Print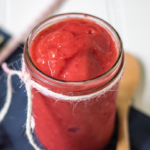 Strawberry Slushie Recipe
---
Author:

Yield:

2

servings

1

x
10

–

12

frozen strawberries

1 cup

water

2 tsp

honey
---
Instructions
Place all ingredients in a blender.
Pulse blender until frozen strawberries are broken down.
Continue blending well until desired consistency is achieved.
Enjoy right away!