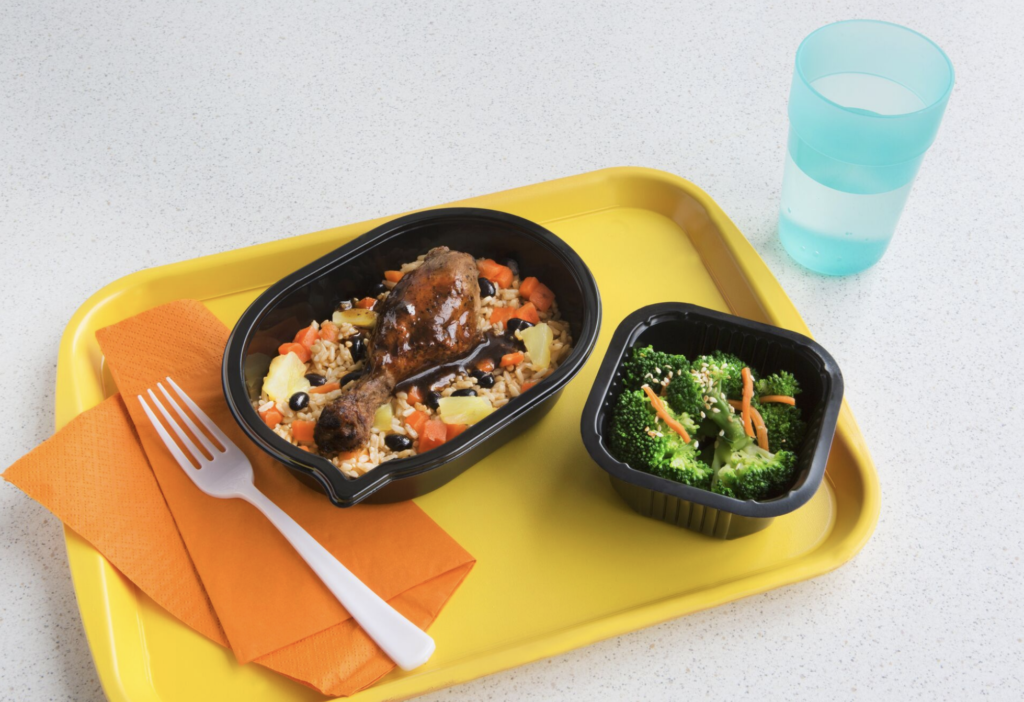 Back to school season is fast-approaching and it's time to focus on a new school year as well as set some healthy eating goals. The summer was all about grilling, swimming and eating out a lot but now that we're getting ready to get back into the school routine, #MyNewGoal is to incorporate a variety of healthy fruits and veggies in our everyday meals.
As much as we can control what our kids are eating at home, we still want to be sure they're getting the nutrients they need to succeed at school –which is why I'm excited to be partnering with Revolution Foods, an amazing company that designs, produces and delivers healthy, affordable meals to students and families throughout the country, including right here in D.C.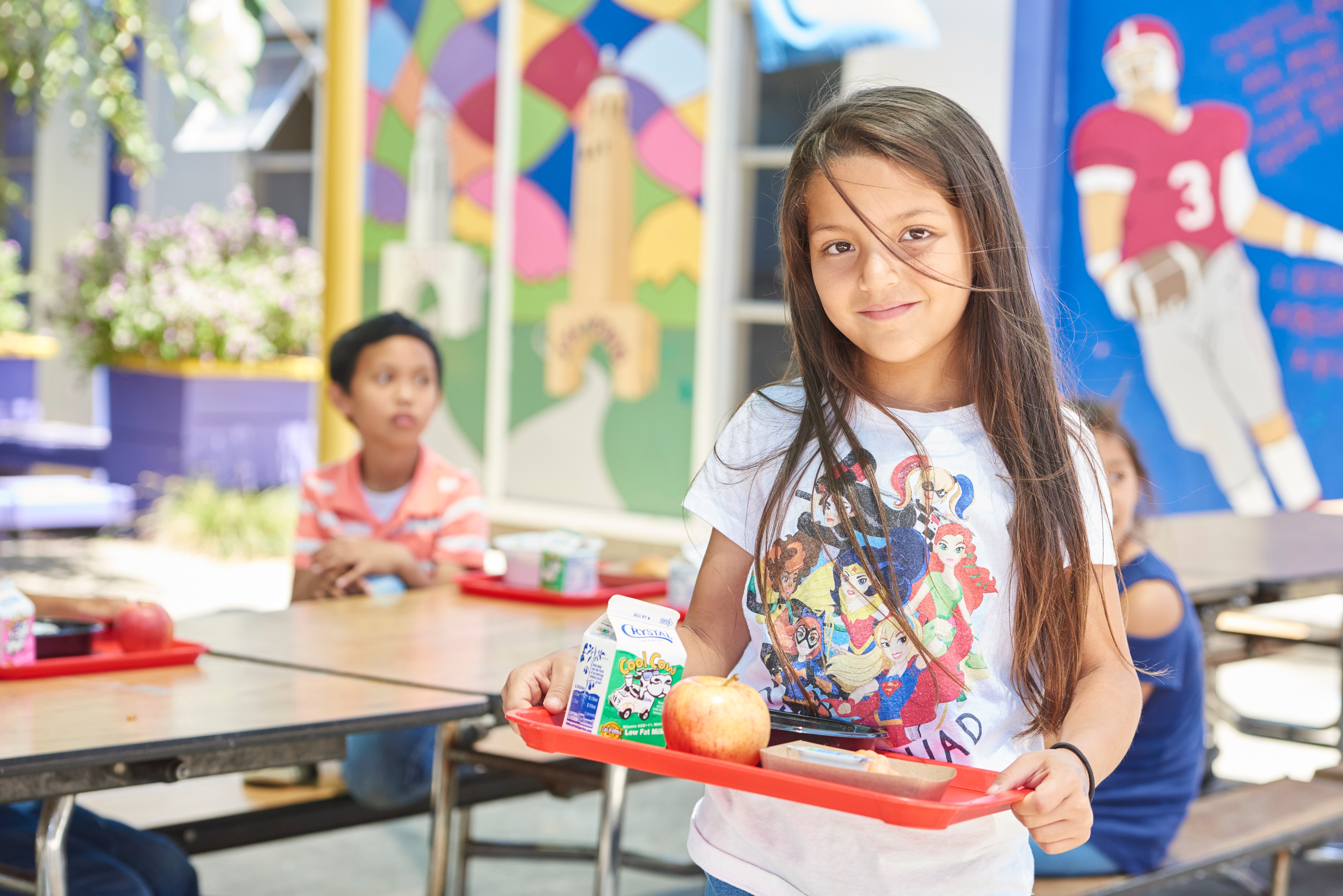 We all know (and recent studies prove) that proper nutrition and eating well-balanced, healthy meals improve health and help children achieve their true potential. Revolution Foods believes that great tasting, healthy food that is kid-inspired and chef-crafted should be accessible to all. To meet this goal, they provide meals for over 2,500 sites, including early childhood education centers, districts, charters, and community & after school youth programs.
I also love that Revolution Foods uses fresh local produce, high quality proteins, rBST-free dairy products, and no high fructose corn syrup, artificial flavors, colors or sweeteners. They make well-balanced meals that exceed nutrition guidelines and also partner with community partners including FoodCorps and Share Our Strength to bring nutrition education to the communities they serve.
I'm amazed at all the programs, services and products that Revolution Foods offers. And here in Washington, DC, they offer school meals service serving the greater Washington metropolitan area, and extending to Virginia.
To learn more about Revolution Foods and how to get them into your school, go visit their webpage at: https://www.revolutionfoods.com/.
Inspired by Revolution Foods, I decided to compile some healthy cooking tips to share with you just in time for back to school! My kids are picky so I have to be creative in the kitchen to make sure they're getting the proper nutrients they need everyday to stay healthy and to meet #MyNewGoal this school year!
1. Secret sauce. An easy way to sneak in veggies is to grate or puree things like zucchini, carrots, and squash and add them to any marinara sauce. Make a simple lasagna and use this sauce as your base.
2. Go lighter. I love finding recipes that offer a lighter version of a classic, crowd pleaser, like this "lightened up" chicken marsala. It's a family weeknight dinner recipe that my whole family loves because not only does it taste delicious, it's also a healthier version!
3. Meatballs galore. Add fresh or frozen spinach to homemade meatballs and serve with whole grain spaghetti one night. My kids don't even know that there is a nutritious veggie right inside!
4. Smoothie time. One of the best ways to stick to #MyNewGoal this school year is to make some super healthy after school snacks. Here is where I can sneak in some veggies and make it fun for my kids: I just add a little fresh spinach to my strawberry and banana smoothies and they are none the wiser!
5. Snack attack. This is the perfect time of year to use zucchini since it is in season and so abundant. Make your family a new, healthier version of fries by slicing up some zucchini, then coat them in panko bread crumbs or in reduced-fat grated parmesan cheese and bake for about 20 minutes. Dip zucchini fries into marinara sauce (or ketchup!) for a light, fun, snack for everyone.
It is not impossible to eat healthier any time of the year, but as you start the new school year it is an important time to set some goals and start anew. Why not plan your weekly snacks and meals around some of these tips? Not only will your kids be healthier, but so will you.
*This post was sponsored by Revolution Foods. All views and opinions are mine. All images in this post were provided by the sponsor.