Now that back to school activities are in full swing, it can be a crazy time getting everything in order to send the kids back fully prepared.
When it comes to packing your child's school lunches, it's important to know what your child will eat so that you can make a good list of foods and plan out lunch menus in advance. After school snacks are a huge part of the back to school routine too, so work with your child to see what he/she likes and make it a fun experience mixing and matching fun and healthy snack options.
Since we're all about back to school, I'm excited to be partnering with Safeway to share with you some tips and tricks to make lunches and after school snacks fun, healthy, and creative!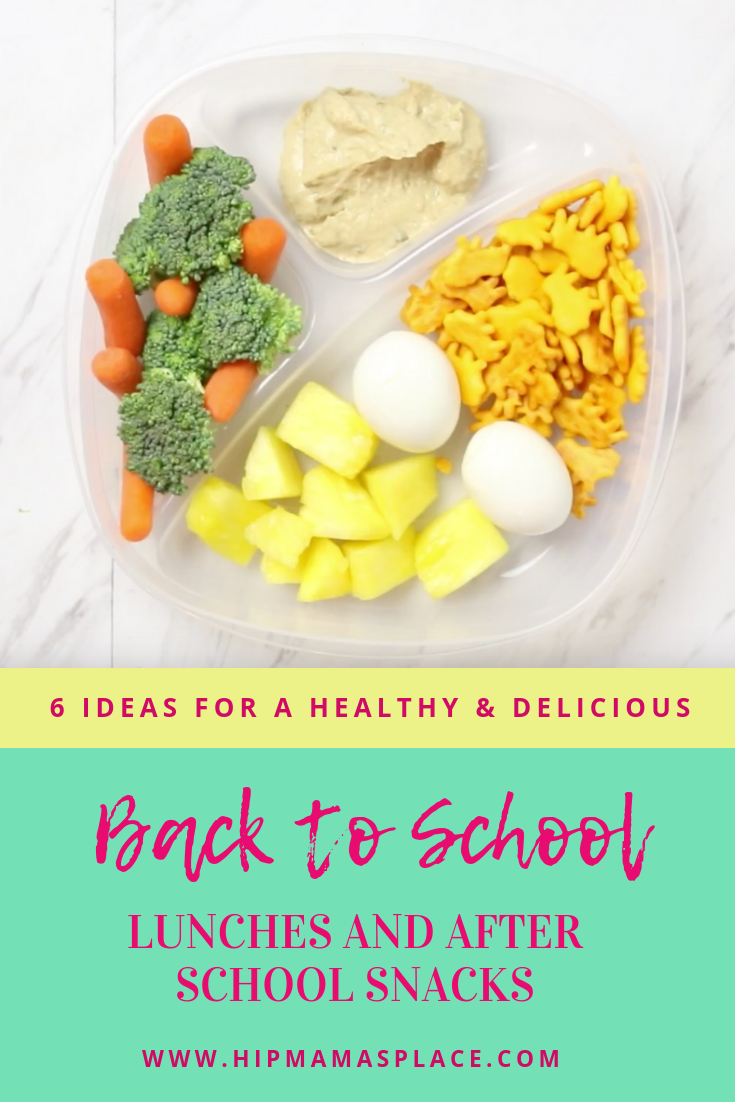 1. Be prepared with the right stuff. Buy some quality containers, insulated lunch bags, disposable utensils and cute cloth napkins. I love using those reusable bento boxes because they're an easy and fun way to pack lunches, plus I save money by not continually throwing away baggies, paper napkins, and brown paper lunch bags everyday.
2. Get the kids involved. Pack foods you know that your child will eat and not what you want them to eat. You can balance this by adding healthy options and not chips and cookies everyday. If you have picky eaters, try making a new dish to test the waters first at home and if it's a hit, then send it as leftovers the next day.
3. The rule of three is key. As long as your child is getting a balance of fruits, vegetables, proteins, and carbs all week, a fun treat is just fine. Try to have at least 3 items per lunch that are healthy options each day. A DIY trail mix, fresh fruit and cut up veggies like carrots and broccoli are great options to add to their lunch box and are perfect for after school snacks too!
When it comes to buying quality foods and grocery items that are easy on the budget, I go to my local Safeway. Since I also really love decorating my home with fresh flowers and potted plants, I love shopping at Safeway because they have more options for beautiful flower arrangements and plants than any of the other grocery stores in my area. I also have my Safeway rewards app which helps me save even more money and earns me points for gas and groceries while I shop at Safeway!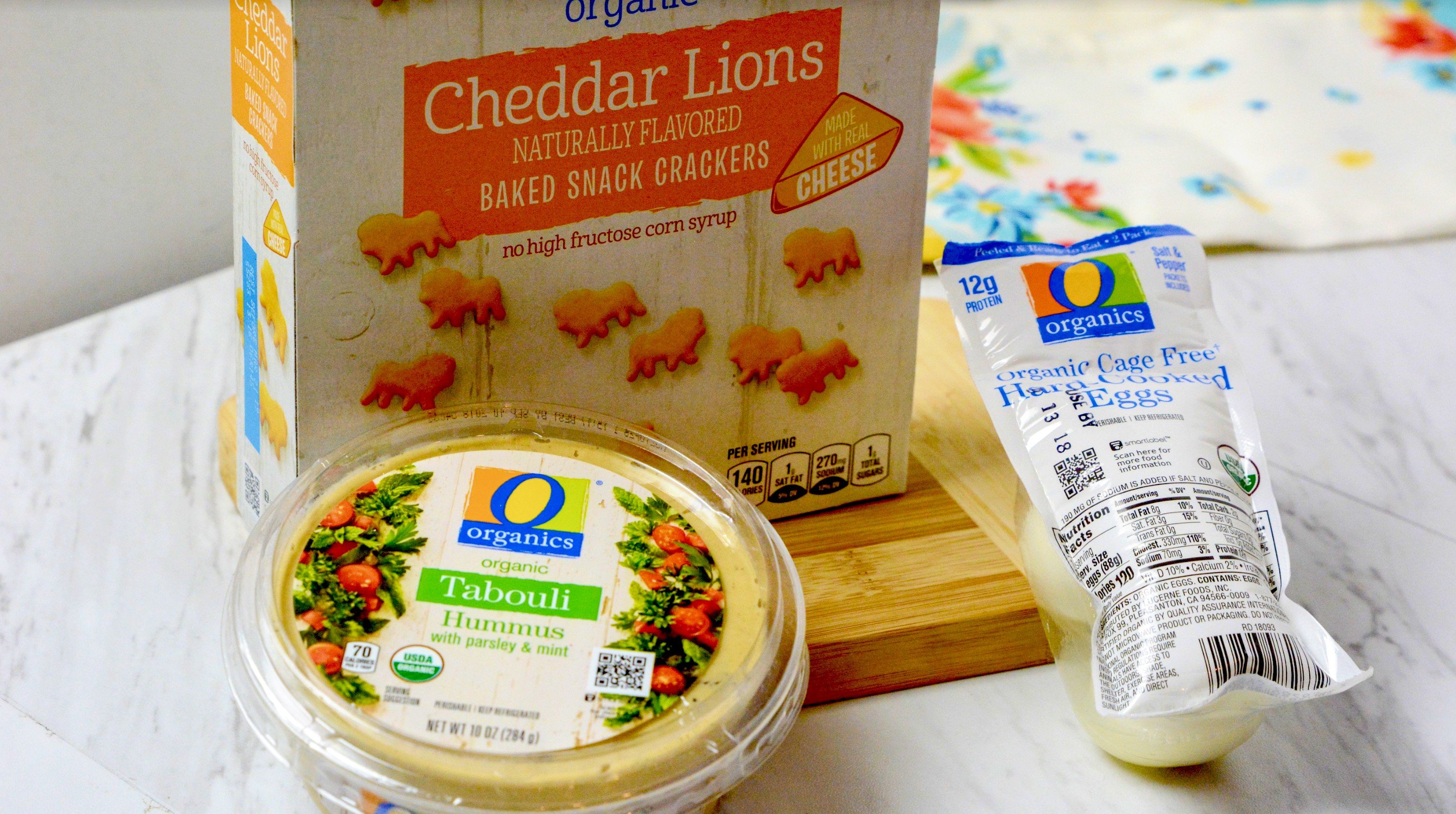 Lately, I've been really loving their own brand of certified organic products called O Organics® too! Buying organic food is easy and affordable for my family now with products from the O Organics brand at Safeway.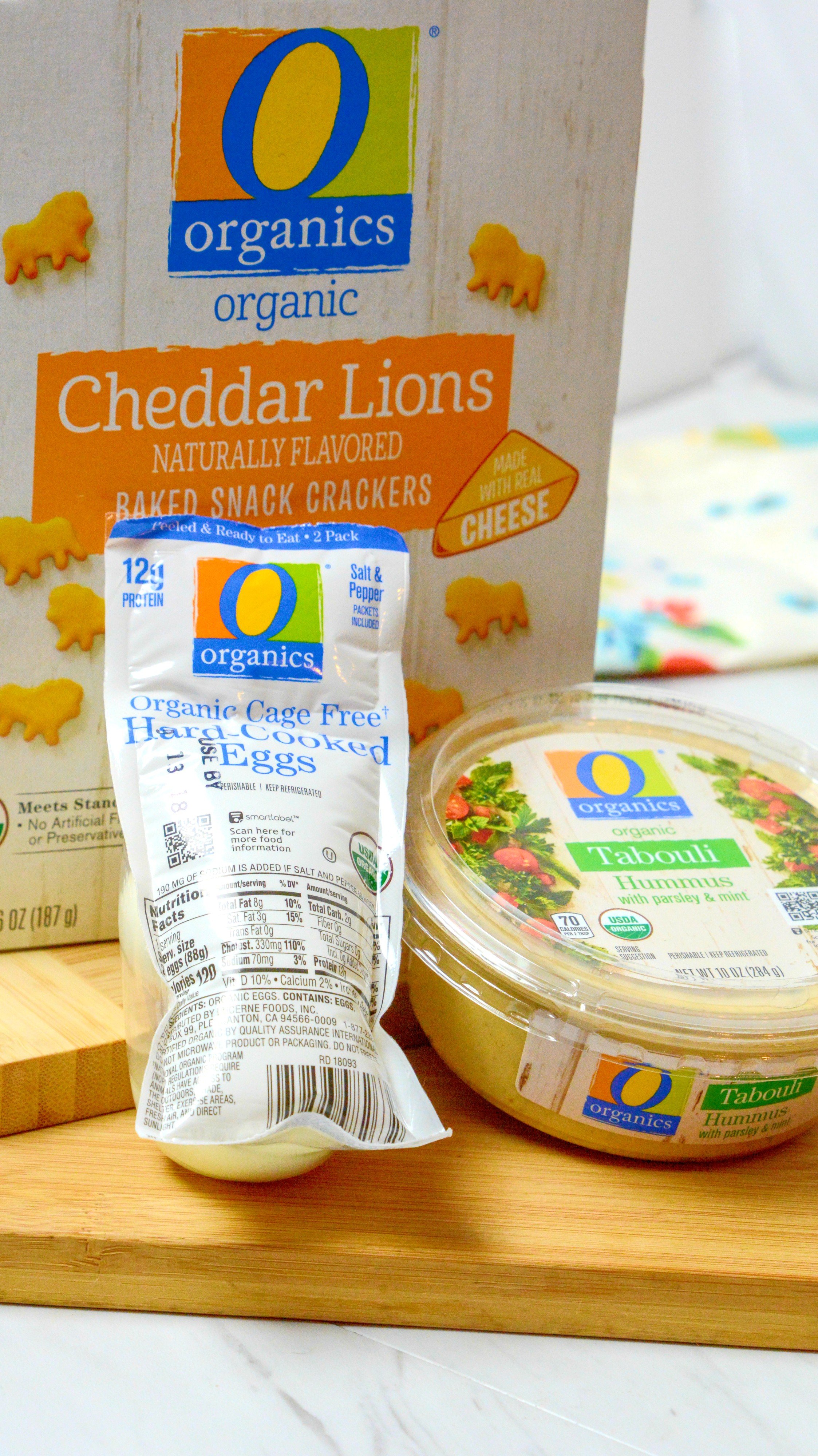 This organic brand offers produce, dairy, cereals, snacks and more and I love that their products are also non-GMO and carry the USDA certified organic seal.
Here's a video I helped put together with some products from the O Organics brand from Safeway. No more boring school lunches and after school snacks! 🙂
I can find my O Organics products at my local Safeway, but you can also find them exclusively at all of the Albertsons Companies family of stores, including ACME Markets, Albertsons, Jewel-Osco, Vons, Pavilions, Randalls, Tom Thumb, Shaw's, Star Market, and Carrs/Safeway.
4. Healthy snack activities. After school snacks can get boring really quick, so try making an activity out of it once in awhile. A healthy and fun way to do that is to "Build Your Own Fruit Pizza." Cut up fresh fruit and berries put and them in colorful bowls. Make a creamy yogurt dip with vanilla greek yogurt and honey, and then using a whole wheat pit, cut out with a mason jar lid a little "pizza crust." Your kids will love making their own and you'll love seeing them eat healthy.
5. Make your own easy food. Pick a day and make your very own convenience foods by freezing homemade soups, muffins, and even waffles. Don't worry if your kids don't like typical lunch items, waffles are good cold too. If you have an extra freezer, this makes it even easier to store additional items for future lunches.
6. Make your own "lunchable". If your kid is asking for those processed lunchable snack packs, make your own! Use a cut up whole wheat pita, throw in some grated cheese, pepperoni, and homemade marinara sauce for little pizzas. Or make ham or turkey roll ups with cheese and add some healthy sides like grapes, apple slices, or baby carrots and your kid will love their own individual lunchtime or after school snack treats!
There's really only so many ways that you can dress up a peanut butter and jelly sandwich and before you know it, the monotony of boring snacks sets in. Try some of my tips and tricks to kick things up a notch this school year!
For more helpful meal prep tips and delicious, easy recipes for back to school or any occasion, visit SAFEWAY.com or follow them on their social media pages below for new updates , special offers, recipe ideas and more!
Facebook: https://www.facebook.com/Safeway/
Instagram: https://www.instagram.com/safeway/
Twitter: https://twitter.com/Safeway
Pinterest: https://www.pinterest.com/safeway/
This is a sponsored conversation written by me on behalf of Albertsons Companies. The opinions and text are all mine.