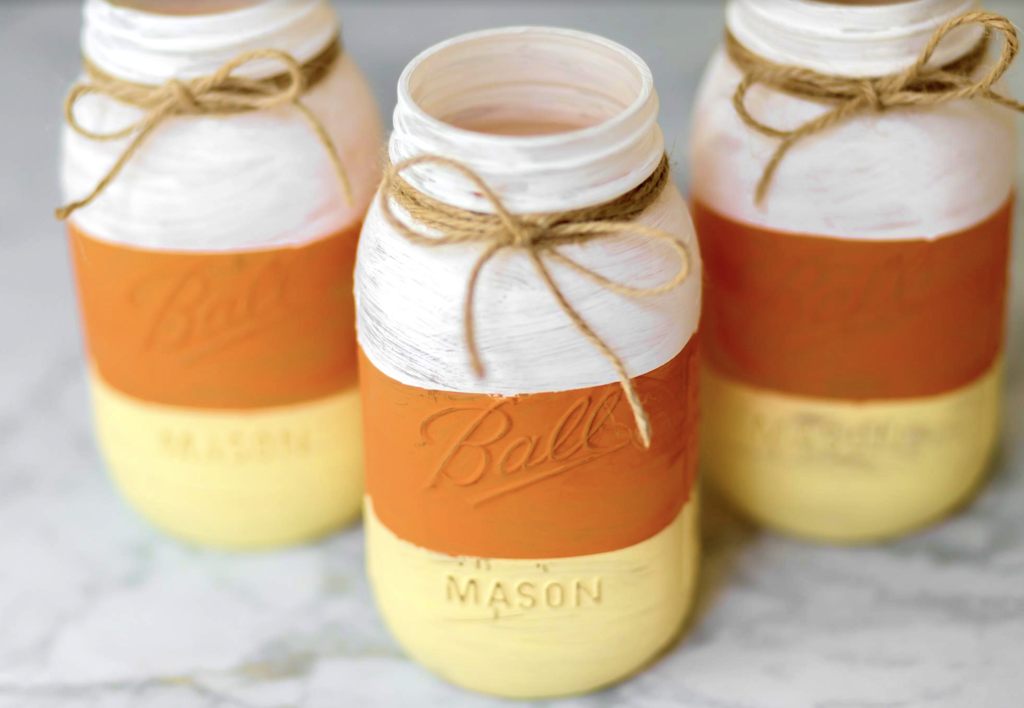 Give your table or mantel an instant makeover this fall or Halloween with these easy and cute DIY painted candy corn mason jars!
I was just looking at the calendar and I can't believe we're already almost halfway through October. Golly, where did time go? I'm not even done decorating for Fall and here I just got a new catalog in the mail from my fave online home decor store enticing me with all sorts of shiny, sparkly holiday goodies for our home. Well, if you love that store like I do, you know what I mean. I must have spent at least a good full hour just browsing through their catalog today, lol.
Speaking of holidays, besides making my house smell awesome and making yummy pumpkin sweets, like Baked Apple Cider Donuts, S'mores Caramel Popcorn and Pumpkin S'mores Cheesecake Bars. I also really enjoy decorating the house for Fall and Halloween. Lately, I've been obsessing over those cute DIY painted mason jars . So, I decided that for Fall, I want to make my own candy corn mason jars. I've put it off for a while due to other higher priority commitments, so I'm so glad I'm finally done with them and I can share my tutorial with you today!



HOW TO MAKE CANDY CORN MASON JARS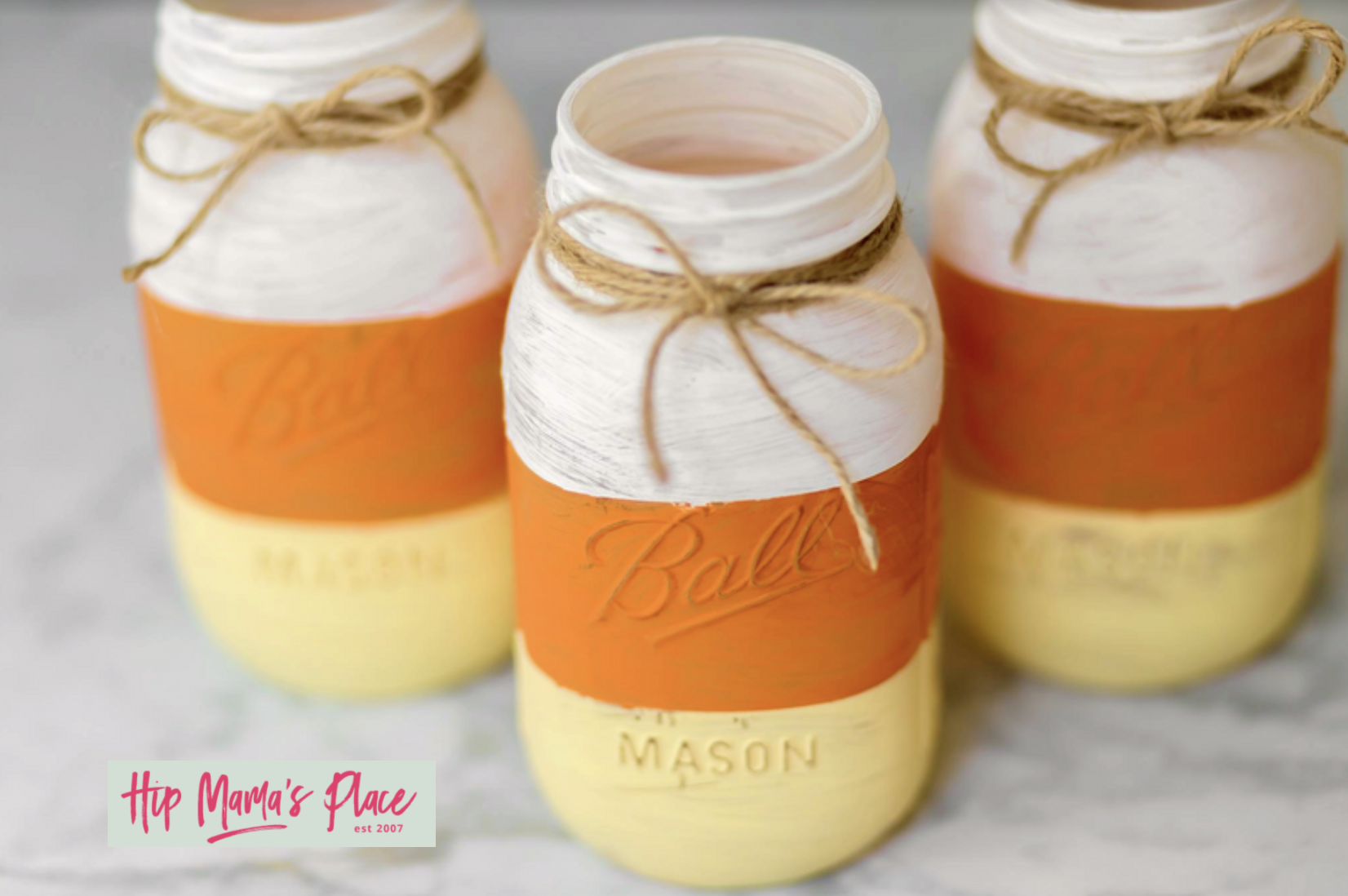 I love how these candy corn mason jar craft turned out!
Supplies You'll Need to make DIY Candy Corn Mason Jars:
3 (1 quart) size mason jars
3 bottles of chalk paint (white, orange & yellow)
foam paint brushes
twine
painter's tape
paper plates
ruler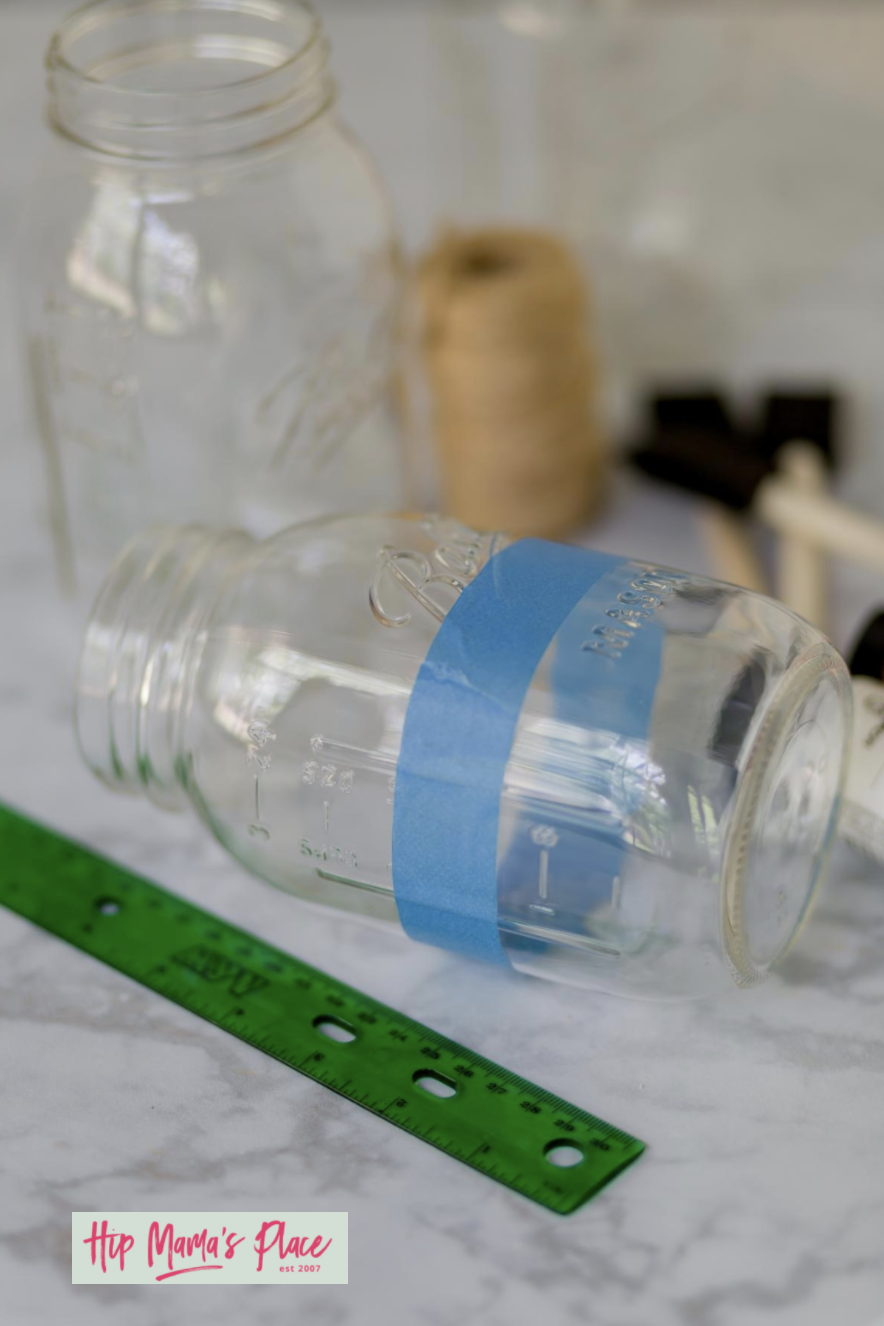 What You'll Do:
Step 1: First, determine how you want the three lines to go on your jar and mark where you will be wrapping the painter's tape to separate the bottom line (yellow) from the the first top line (white).
Step 2: Then, apply the first coat of yellow, and allow to dry before applying the second coat.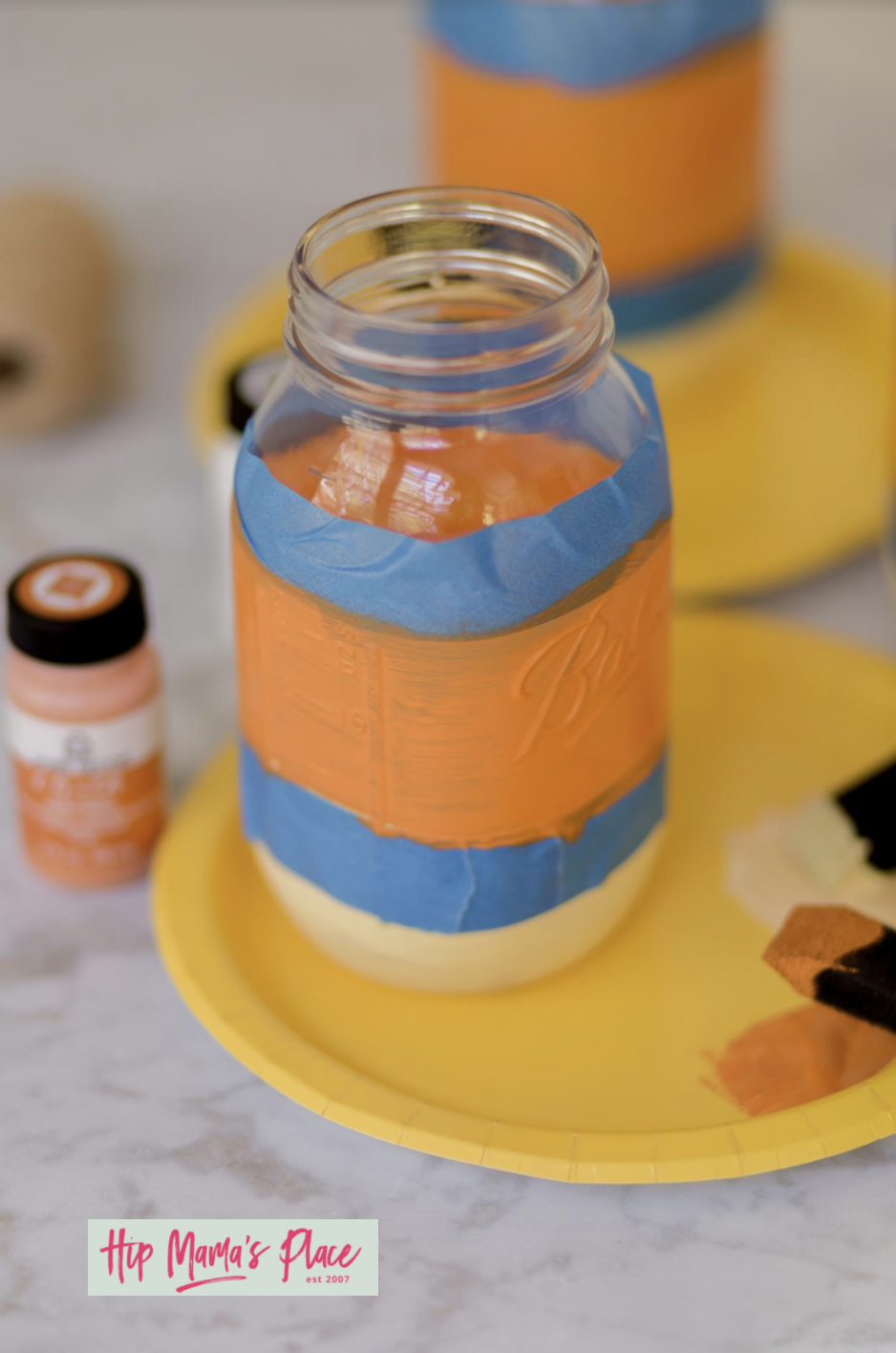 Step 3: Once the yellow paint is completely dry, add tape to the next section (orange). Repeat step 2.
Step 4: Repeat the process on Step 2 to paint the top section (white).
Step 5: When the jars are thoroughly dry, take your twine and wrap it around the part just below the rim of the jar, about 3 times or just enough to make a nice bow.




Voilà! Your candy corn mason jars are ready to display! I'd use them as a table centerpiece with candles inside or a use them as flower vases.
*Note: Remember to apply 2 coats of paint for each color, and let each section to dry completely before working on the next section of color.
So what are your Halloween decorating plans? Would you make this candy corn mason jar craft?
This post originally published on Hip Mama's Place on October 12, 2017. Updated on September 09, 2021.
LOVE THIS DIY PROJECT? PIN HERE FOR LATER!