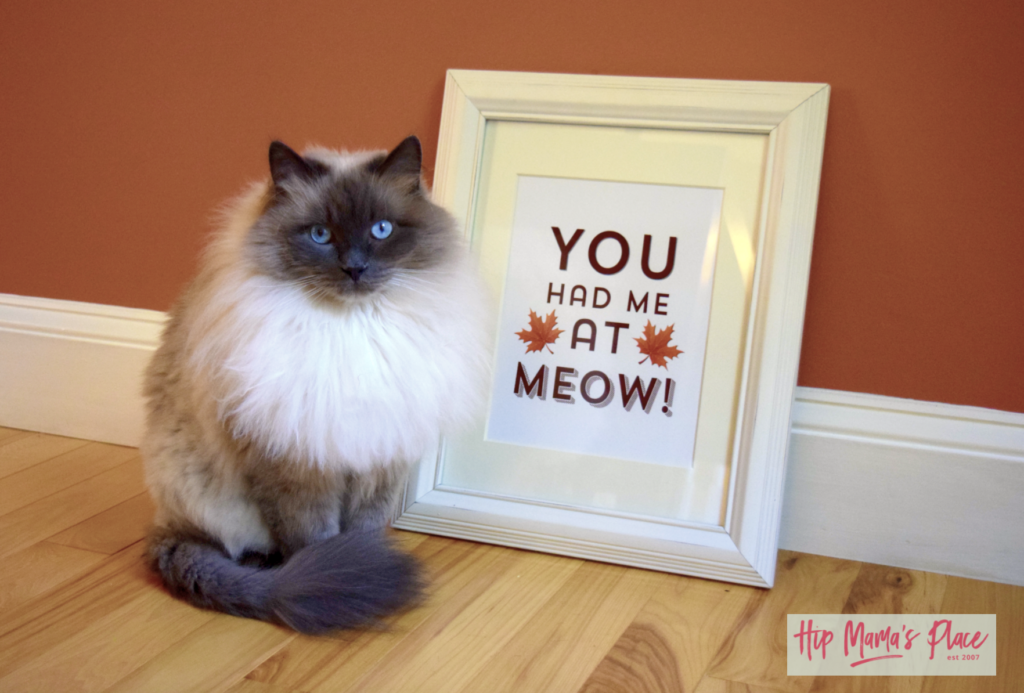 This shop has been compensated by Collective Bias, Inc. and its advertiser. All opinions are mine alone. #MuseCleanPlate #CollectiveBias
With National Cat Day coming up on October 29, we're all over our lovable pet cat, Oscar. I mean, not that we don't spoil him everyday. No matter what day or occasion, Oscar is one pampered cat who has been a true part of our family since he came into our lives almost four years ago.
Besides providing Oscar a very clean and comfortable living environment (he is an indoor cat), another way we strengthen our bond with him is by creating new meal experiences for him so that he is not eating the same foods (wet or dry) all of the time. Oscar is the kind of cat that has a broad preferences in food and craves variety. So offering him new tastes and textures is something that we do from time to time, while working with our veterinarian to monitor his weight, adjust the food amounts we give him accordingly and to keep up with his health in general.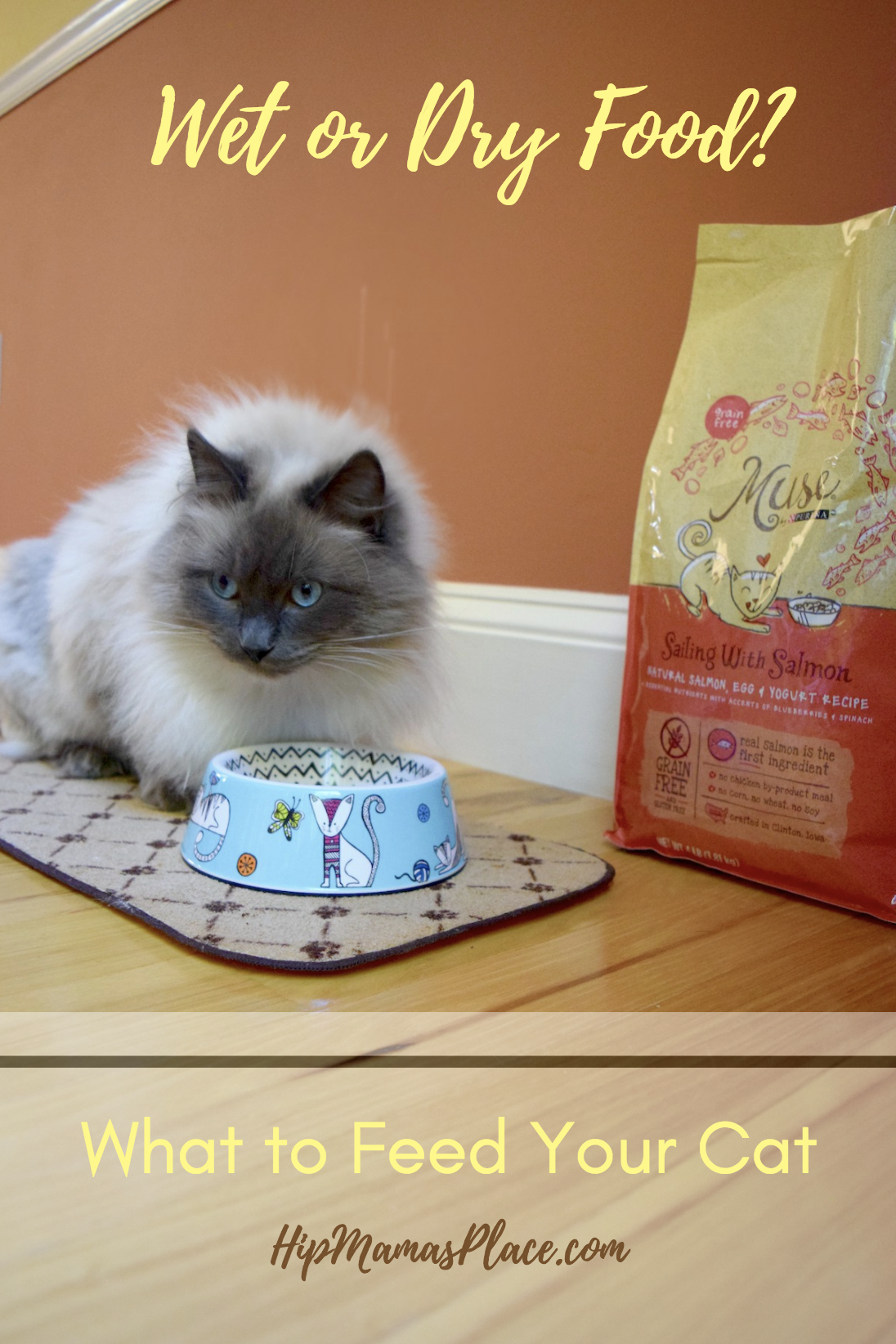 Talking about Oscar's food, we recently asked our vet about whether feeding Oscar more wet food than dry food (or vice versa) would make any difference in health benefits for him. And it's interesting what our vet said about this:
1. If your cat is in good health and you're feeding 100% complete and balanced cat foods appropriate for your cat's life stage, then feeding wet or dry food to your cat is largely a personal preference. Your cat is still getting the nutrition his body needs to support good health.



2. If your cat prefers the crunchy texture of dry food, then feed him dry food keeping in mind that dry cat food offers dental, teeth-cleaning benefits. If he likes the variety of textures available in wet foods, then that's also great because wet foods has high water content and can help supplement your cat's daily water needs. The moisture in wet foods helps provide your cat with healthy hydration.
So when it comes to Oscar's food, we find it helpful to work with our veterinarian to determine a nutritious combination of wet and dry food for him. Choosing delicious, nutritional balance of wet and dry food for Oscar is very important to us.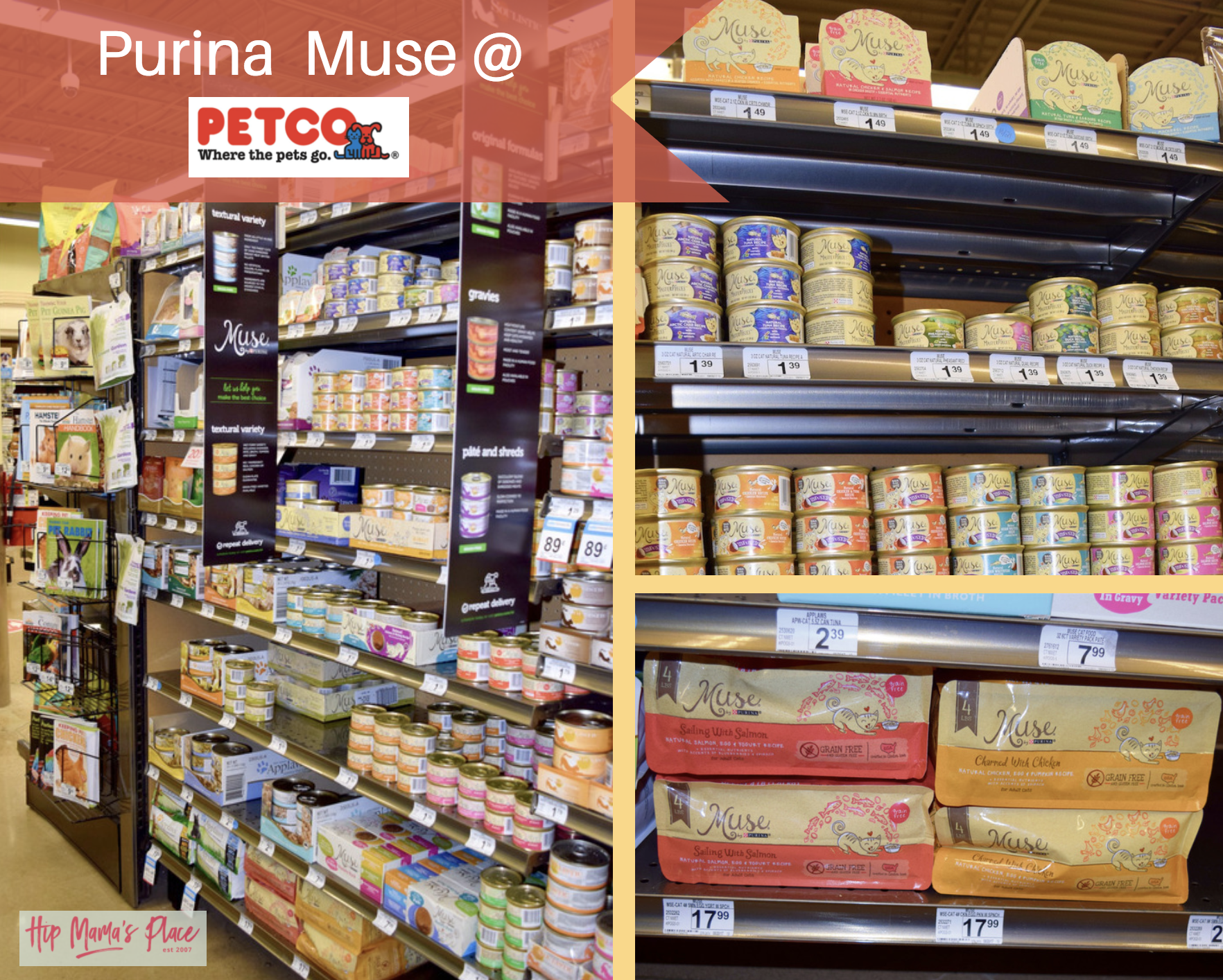 Lately, Oscar has been really loving the Purina® Muse® line of wet and dry cat food at Petco!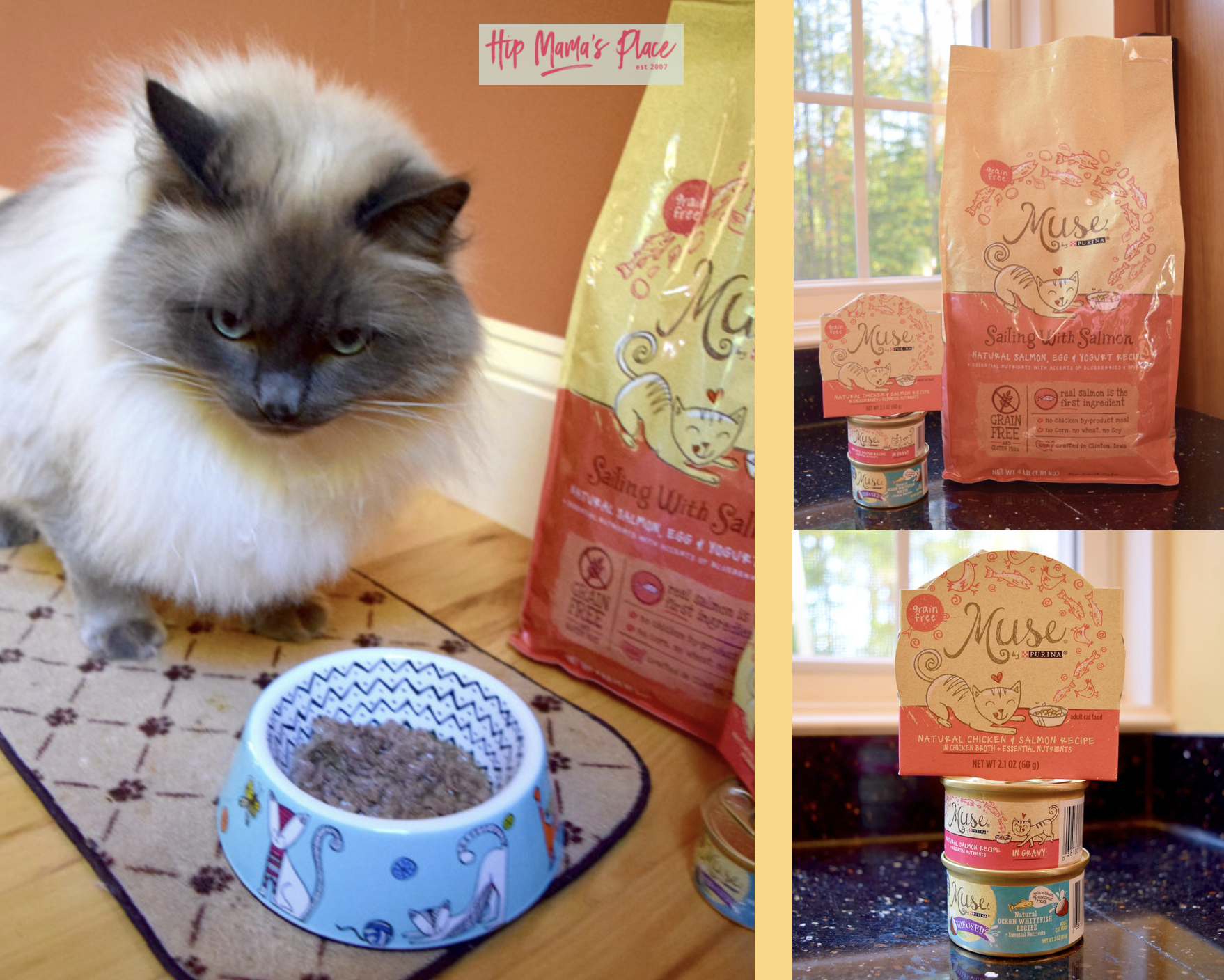 For dry food, Oscar loves the Purina Muse Sailing with Salmon Natural Salmon, Egg & Yogurt Recipe Adult Grain-Free Dry Cat Food made with delicious natural ingredients like real salmon, eggs, nonfat yogurt, whole blueberries and vitamin-rich spinach. I am confident that Muse dry food provides Oscar complete nutrition that he needs with antioxidants to support a strong immune system and omega-6 to nourish his skin and coat.



Oscar also really likes the Purina Muse in Gravy, In Broth and the Paté wet food varieties. And we love that Purina Muse cat food selections are made with natural ingredients Oscar loves and we know he is getting plenty of the proper nutrition he deserves!
Here are why we trust giving Oscar the Purina Muse line of wet and dry cat food:
Grain Free
Made with Real Hand-Filleted Fish or Chicken
No corn, no wheat, no soy
No artificial flavors, colors or preservatives
Natural + essential nutrients
What's even better, Purina Muse is so confident that your cat will love their Muse food they offer a Clean Plate Guarantee! They want you to take Muse for a taste drive, risk free, with the Clean Plate™ Guarantee. If your cat says no, they'll return your money back! And right now, you can get free samples of Purina Muse wet and dry cat food available while supplies last. Just text Muse to 62066 to claim a free sample! Also, look out for a new range of Masterpieces Dry Formulas coming in February of 2018!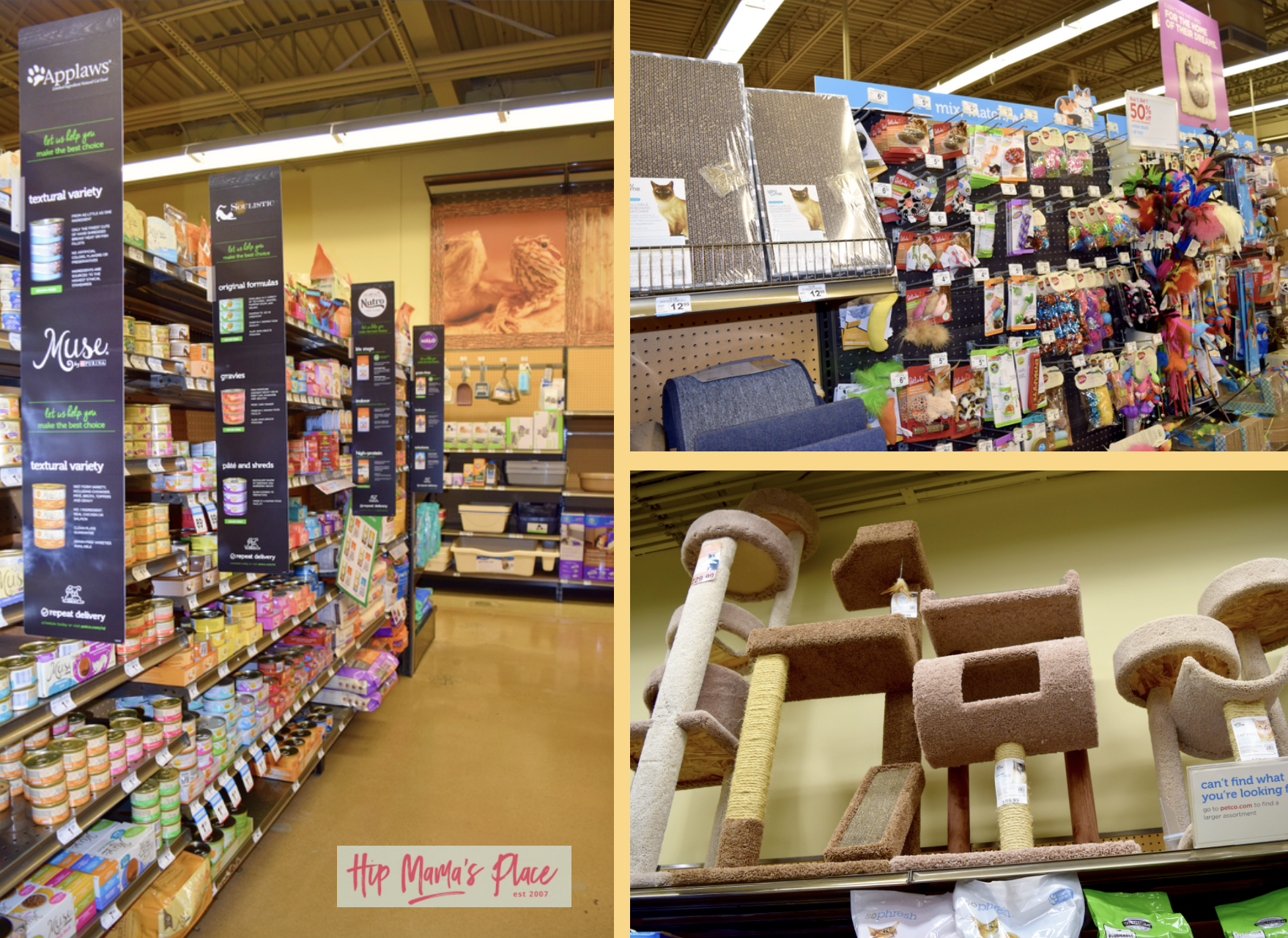 We like buying our cat food and daily essentials for Oscar at Petco. We live so close to a Petco store, and not to mention it's really fun to shop at this store. They carry all the high quality products we need from fun toys to cat food that are priced reasonably too!

Printable Fall "You Had Me At Meow" Art
Since it's fall and I am anticipating the celebration of National Cat Day, I thought I would feature a fall-themed framed art incorporating our love for our cat, Oscar.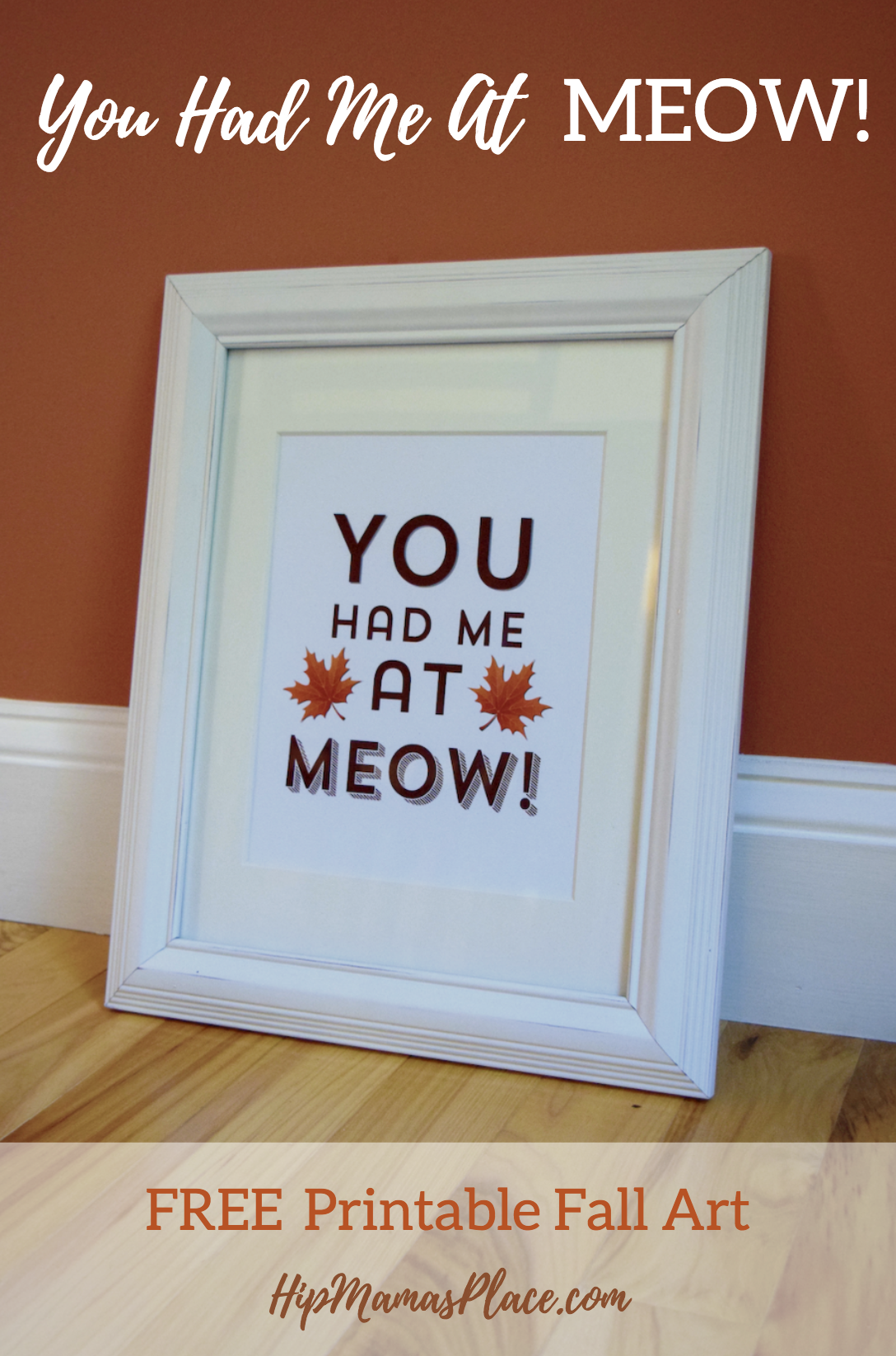 I designed this simple, printable art in 8×10 size. I hope you will enjoy displaying it on your wall, or as an accent on your mantel or entryway table like I did!
I love mine layered with other fall-themed decorative accents on my main entryway accent table. 🙂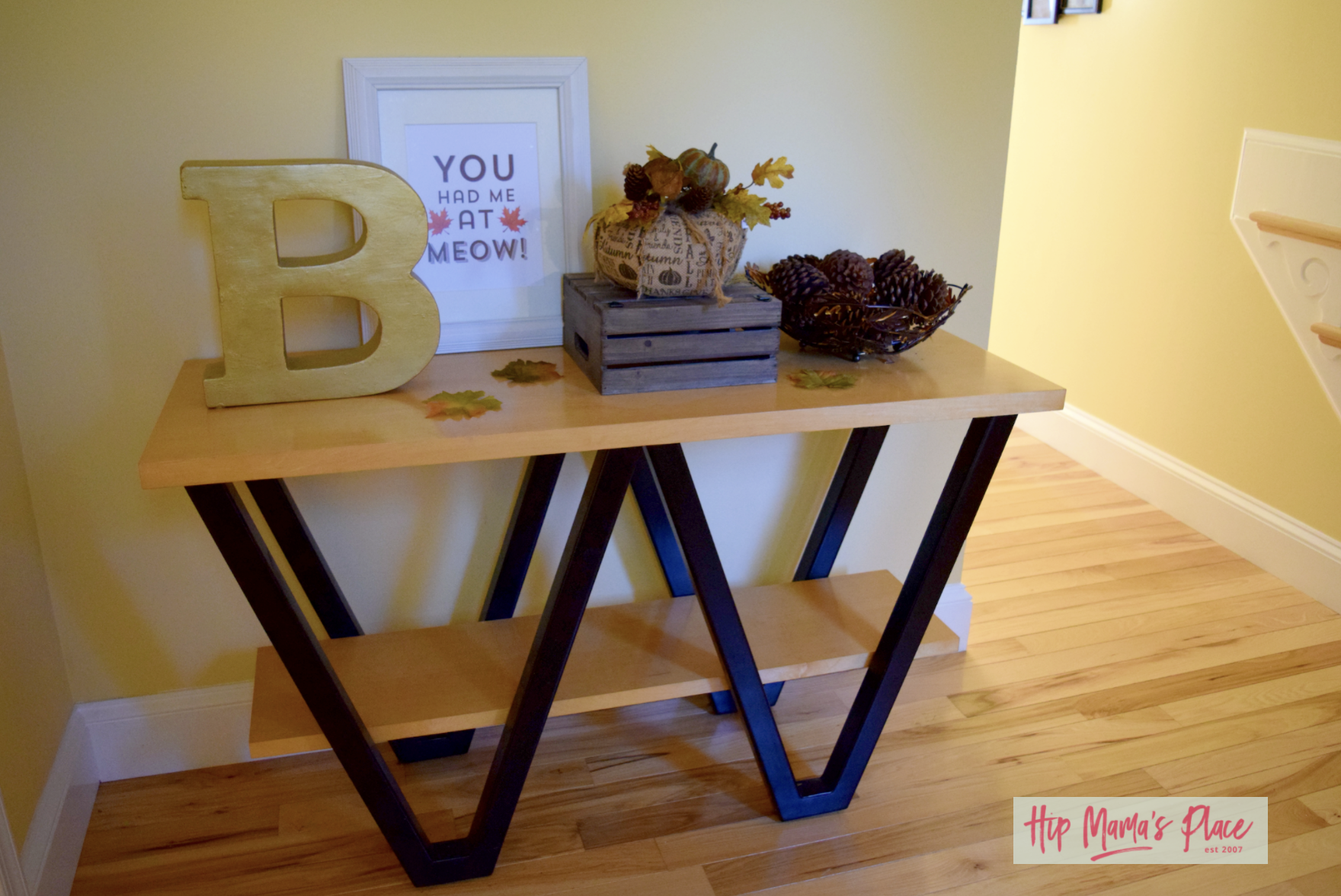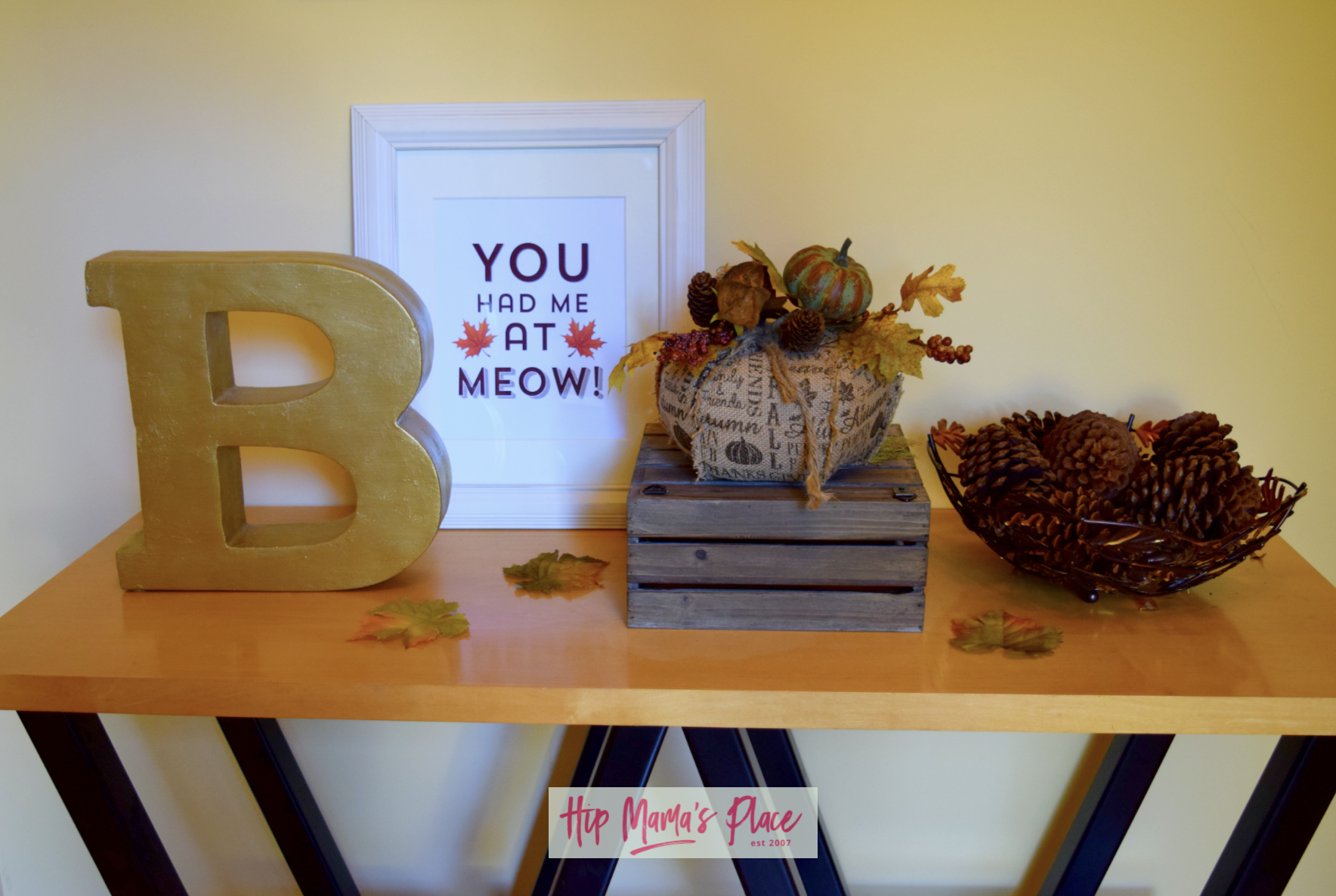 How to get your own Fall-themed "You Had Me At Meow!" 8×10 framed art:
Print the art on matte or satin paper. Since my printer is not very helpful these days, I went to my local print shop and got mine printed on matte paper for less than $2.
Mount it in any picture frame that can display an 8×10 size art print.
Voila! You have a ready-to-hang or display fall-themed art print showing your love for your cat! 🙂
As you can see, we find ways to bond with Oscar. Whatever I do – whether I'm working around the house, working on my computer, or when I'm cooking or crafting, he loves hanging around like a loyal friend, and he does that to everyone in the house.
This is just one of the many reasons why we love and adore our pet cat so much! 🙂
You Might Also Like…