This post originally published on Hip Mama's Place on June 2016.
Are your kids bored with summer vacation yet? I know there are camps and friends and stopping the summer slide. But even with everything you add into the schedule, there's still a desire for more!
Here's a fun craft for kids to do this summer! Whether you have a dancer or gymnast, a book lover or a general nerd, the fun thing is that this craft is practical and can entirely be customized to your child's personality!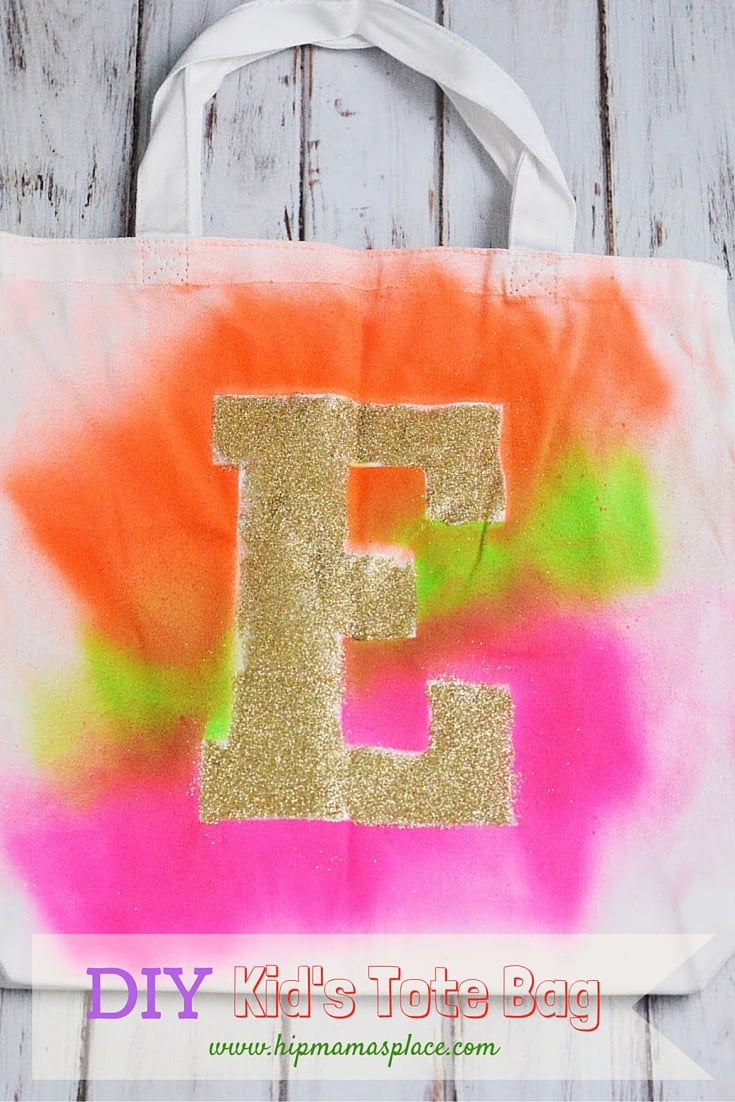 Summer Craft for Kids: DIY Kid's Tote Bag
There are tons of plain gym bags available online. While vinyl cinch sacks are the least expensive, I recommend one made of cotton, hemp, or canvas because the paint, glue and glitter stays better.




Supplies You'll Need for DIY Tote Bag
Spray Paint

Mod Podge

Glitter

Stencil

Bag

Foam Paint Brush
Directions: How to make DIY Kid's Tote Bag
First things first, you need to decide on your design, you may want to "draw" it out on a piece of paper so you know which elements you want to include in creating your custom gym bag.
Lay your bag out on a flat surface and place your stencil or letter in the middle of it. If need be, secure it in place.




Next, take the spray paint color of your choosing (we used neon pink, green, and orange) and spray it diagonally across the stencil. Repeat this with however many colors you desire. Remember to only spray a portion of the letter with each color and not the entire thing. If you do, your colors will end up merging and end up being one brownish, dark grey, blackish-color that won't be the colors you were you hoping for!




Before you remove the stencil, wait at least 5 minutes to ensure the paint has dried.
Decide where you would like your glitter and use your foam brush to cover that area in glue (we used mod podge).




Immediately begin sprinkling your glitter over the glue. Let it sit until the glue dried and then shake it off in the grass or a trash can. If there are some bare areas, just add more glue and glitter. Remember not to put glue where you don't want glitter.




You can add additional touches and flair to create the design of your choice. Whether you make one for yourself, or one for a friend, it is entirely custom and unique! This also makes a fun birthday party craft!
Do you have a summer party planned? Do you think you'd like to include this DIY Kid's Tote Bag craft? Let me know!
You Might Also Like…