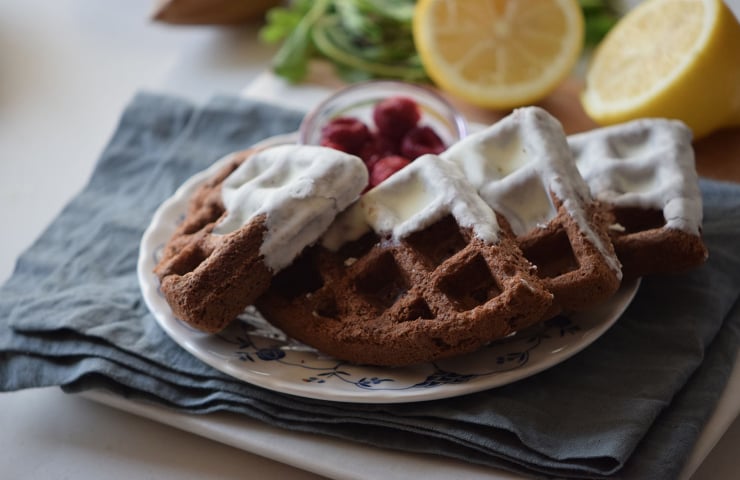 Chocolate Donut Waffles have made a breakfast revolution in our home. Actually, they are planning to start a dinner revolution as well. Umm.. what I'm trying to say is that in the past couple of weeks, these waffles have made an appearance on our table at least 2 times per week, up to 4 if we also have them for dinner.
Why? Well, my friends, because they are way beyond good and almost too delicious to be true! I mean, seriously, this is one of those recipes that you'll find yourself making again and again and probably some more.
For me, the secret is in the batter, instead of using only traditional waffle ingredients we are mixing things up a bit and incorporating to the batter some chocolate hazelnut spread + cacao powder and adding a bit of vanilla extract. The combo of chocolate spread + cacao powder gives this a really rich and deep flavor while the vanilla balances things up.
And can we please talk for a second about the glaze? This is the traditional donut glaze that we all know and love and is so easy to whip up! I actually thought that making glaze was a lot more difficult but in reality is just a matter of mixing a couple of pantry staples together and then dipping your chocolate donut waffles into it. The glaze hardens a bit which makes it really easy to stack your waffles without creating a mess.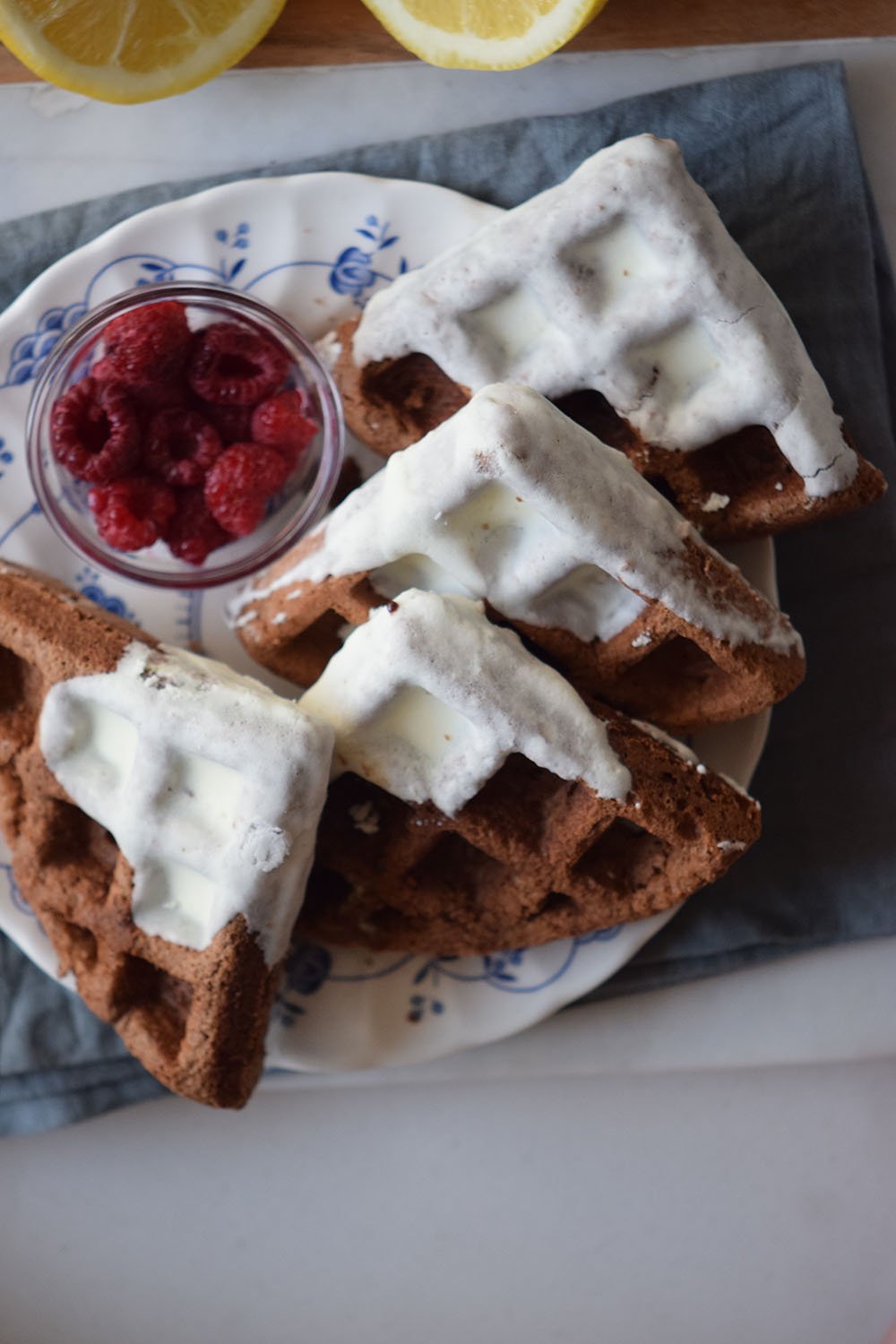 While I love to keep it with glaze and that's it because this really really tastes like a cake donut and when something is this delicious you don't want/need to add anything else, you can also take things to the next level and add some bananas, chopped nuts (walnuts go great with these waffles) and even some maple syrup or even some sprinkles to give it a festive twist.
Print
Chocolate Donut Waffles
---
2 Cups

flour

1 ½ Cup

milk

2

Eggs

4

Tbsps butter

¼ Cup

sugar

1 Tsp

baking powder

¼ Cup

cocoa powder

½ Cup

chocolate hazelnut spread

1 Tsp

vanilla extract
---
Instructions
Preheat the waffle iron to medium heat, grease with nonstick cooking spray
In a bowl mix the butter, milk, eggs, and sugar.
Slowly incorporate the remaining ingredients while stirring.
Pour the batter into the waffle maker and cook until golden.
While cooking, mix the sugar glaze ingredients in a bowl and set aside.
Once the waffles are done, cut into pieces and dip into the sugar glaze.
Serve and enjoy.
Notes
For the sugar glaze
? Cup milk
1 Cup powdered sugar
1 Tsp vanilla extract