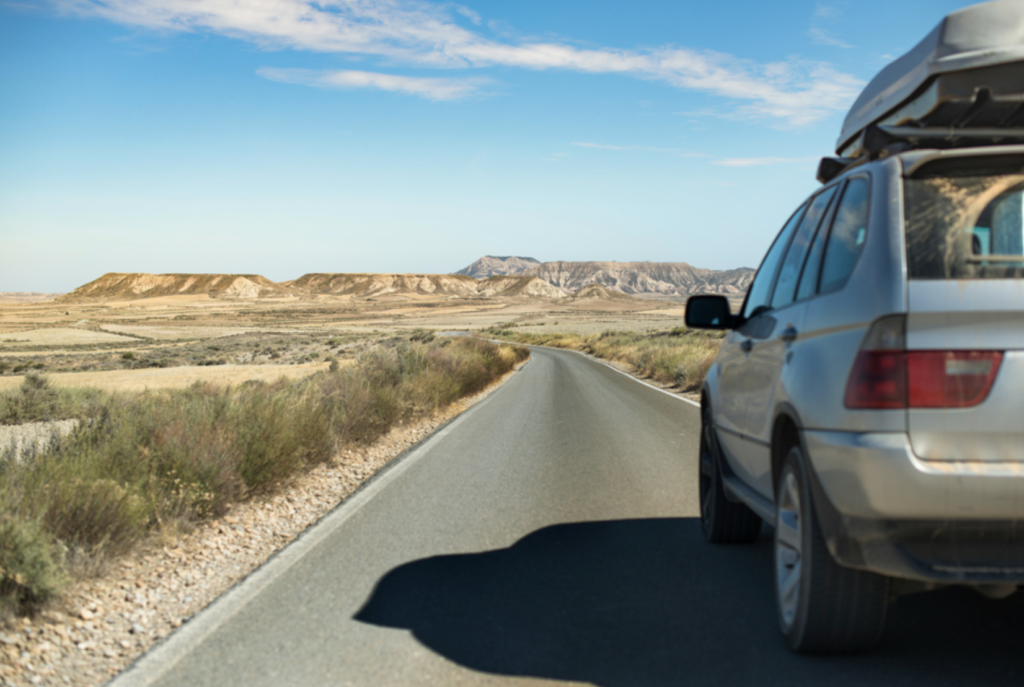 This shop has been compensated by Collective Bias, Inc. and its advertiser. All opinions are mine alone. #EarthDayDriveAway #CollectiveBias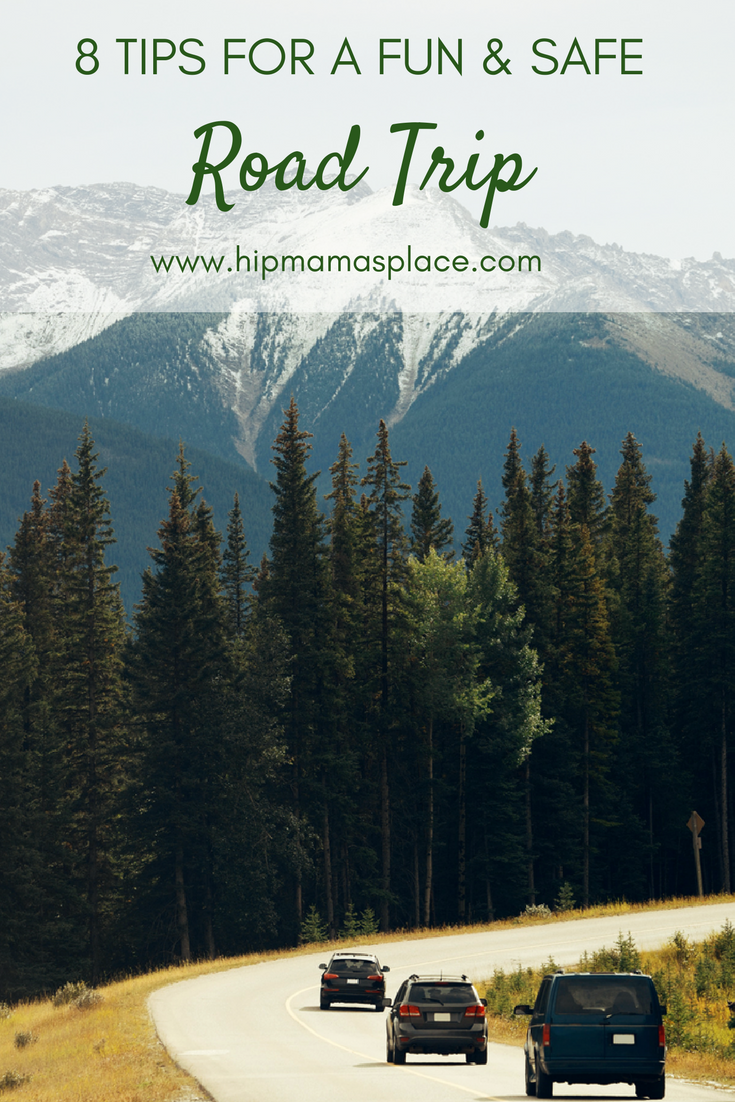 I love taking road trips with my family. Summer may not be here yet, but the kids' school Spring break is coming up in a couple weeks, I thought this is the perfect time to talk about how to get ready for a road trip because that's exactly what we're doing. Yesss! Our family is embarking on another road trip and we're so excited!
Taking road trips can be an unforgettable adventure, or it can also be a stressful experience if you don't take the time to plan. Here, I've put together some tips and tools to get everything squared away before you hit the road.
Map your route and plan for stops
Save yourself a lot of time and stress by planning and mapping out how you're getting to your destination. There are many helpful apps that you can use for this purpose, but the app we like best is RoadTrippers. It helps you plan a trip that's tailored to your travel style and needs and gives you estimates for gas cost for your trip.
Also, be sure to keep a paper/copy of maps or brochures of your destination in your car in case your GPS or your car's navigation system stops working. Also, a paper map is handy for when you have to stop and ask a local where you're trying to get to.
Make hotel reservations ahead of time
Part of the fun while on a road trip is being spontaneous. However, it when it comes to deciding for a place to stay, be sure to make reservations ahead of time so that you and your family know exactly what to expect when it comes time to rest and relax after a long car trip.
For Safety: First Aid and Emergency Kits
We always have a full size first aid kit in the car while on a road trip + we make sure we have jumper cables, flashlights, batteries, duct tape, road flares and extra rags. I like this great resource on emergency kits for ideas on how to pack your own emergency kit that is ideal for yourself and your family.
Pack the cooler with plenty of water and some snacks
A long car ride can get tiresome and you can easily get dehydrated if you don't drink plenty of fluids. I try to pre-freeze large bottles of water for our cooler before a road trip. That way, they stay cold all day long and will also help keep the cooler frosty.
Our road trips always include trying out new places to eat, so it makes for a great excuse to stop and get lunch and dinner meals that way. But for snacks, I like packing foods that are easy to eat and require minimal cleanup. Vegetables like carrots, broccoli, and celery and fruits like berries, grapes, pineapples and watermelon make the perfect portable snacks. I usually chop the veggies in small pieces and store them in small ziploc bags or small plastic containers.
Don't forget the playlist and entertainment for the kids
Don't underestimate the power of a good playlist. Some of our family's happiest memories while on road trips include singing our favorite songs together loudly and then laughing together because someone missed a lyric or was singing out of tune. It's a lot of fun! I loooove it! With streaming services available now that you can easily add to your phone, or even if you choose to have a satellite radio, there's no reason your music should dry up while on your road trip. If you have kids, don't forget books, games, DVD movies, coloring pages, puzzles and a few of their favorite small or portable toys.
Pack some blankets and pillows
Our boys love comfy blankets and pillows while on long car rides (just like mommy!) so I make sure we have plenty of those soft, snuggly things in our car before we hit the open road.
Get your car and tires completely checked before your trip
About a week before you leave for a long road trip, have your car checked for fluid levels, brakes and tires and anything else that may need attention before you take your car on a long trip. If you realize a few days before the trip that your car is not road worthy or another family member needs to borrow your vehicle urgently, don't worry. You shouldn't cancel your plans for such a small setback. For example, if you are planning on hiring a van for your trip, it is in your best interest to get the right insurance to cover this vehicle. Just like with any vehicle on the road, having insurance protects you from anything that may happen. It is better to be safe than sorry while you're on the road. Nothing as simple as insurance should stop you from having the best road trip ever.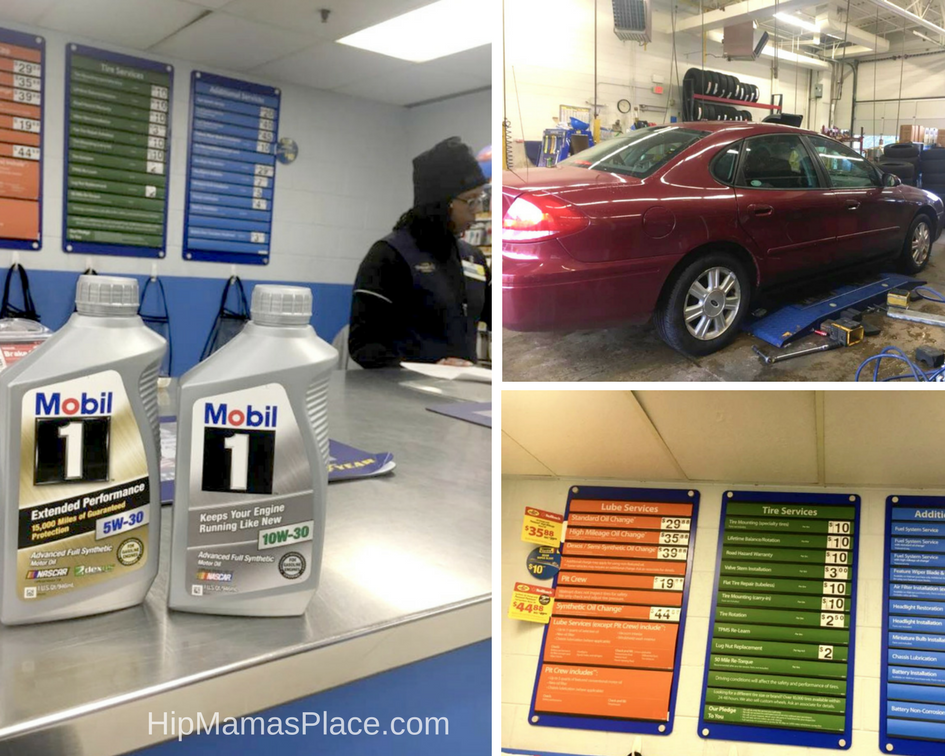 Since we're using my car for this road trip, we took it to our local Walmart Auto Care Center to get it serviced. We love the quality of service they provide there and the prices are reasonable.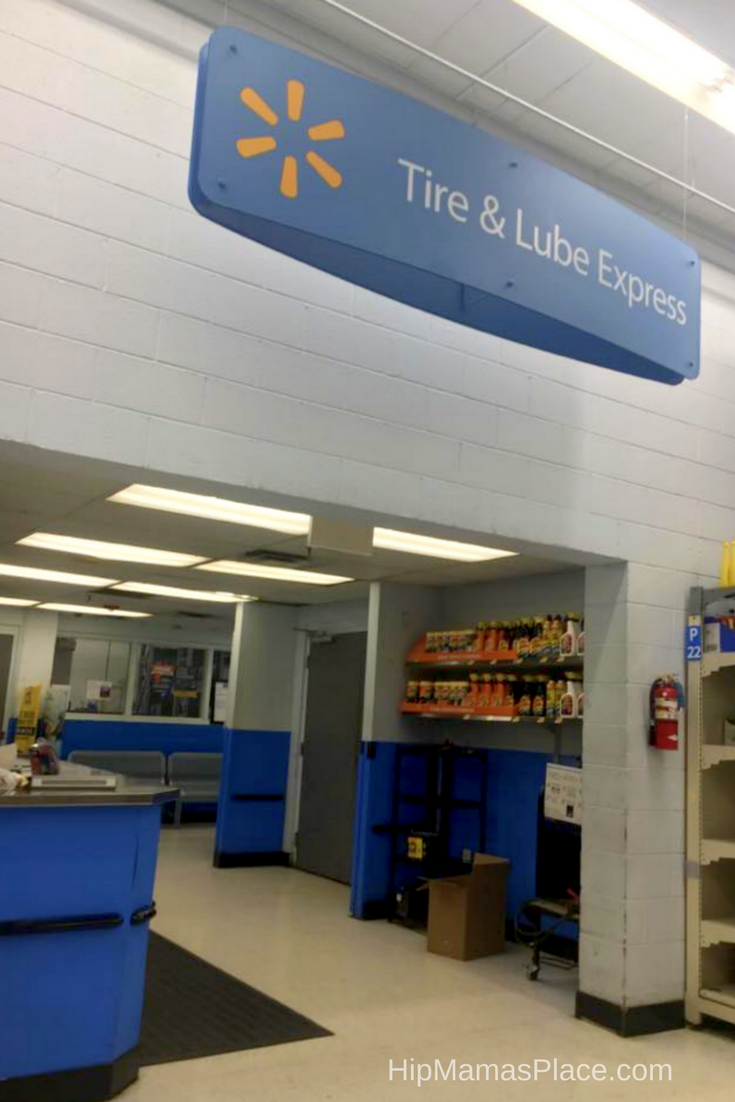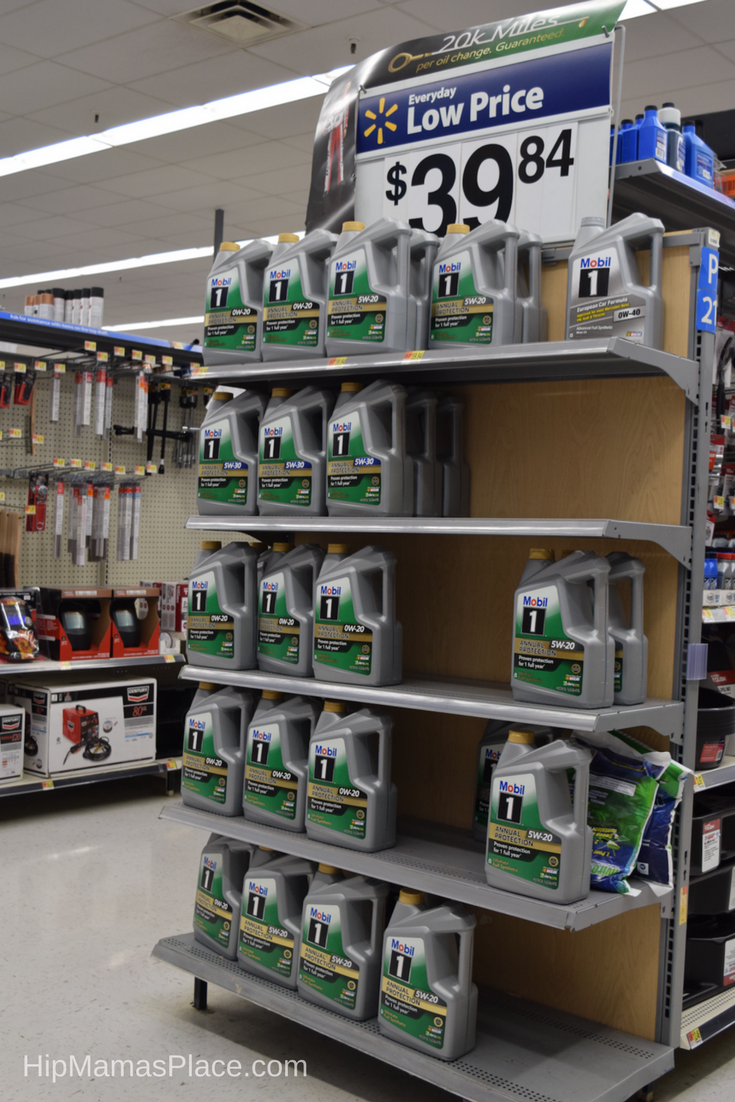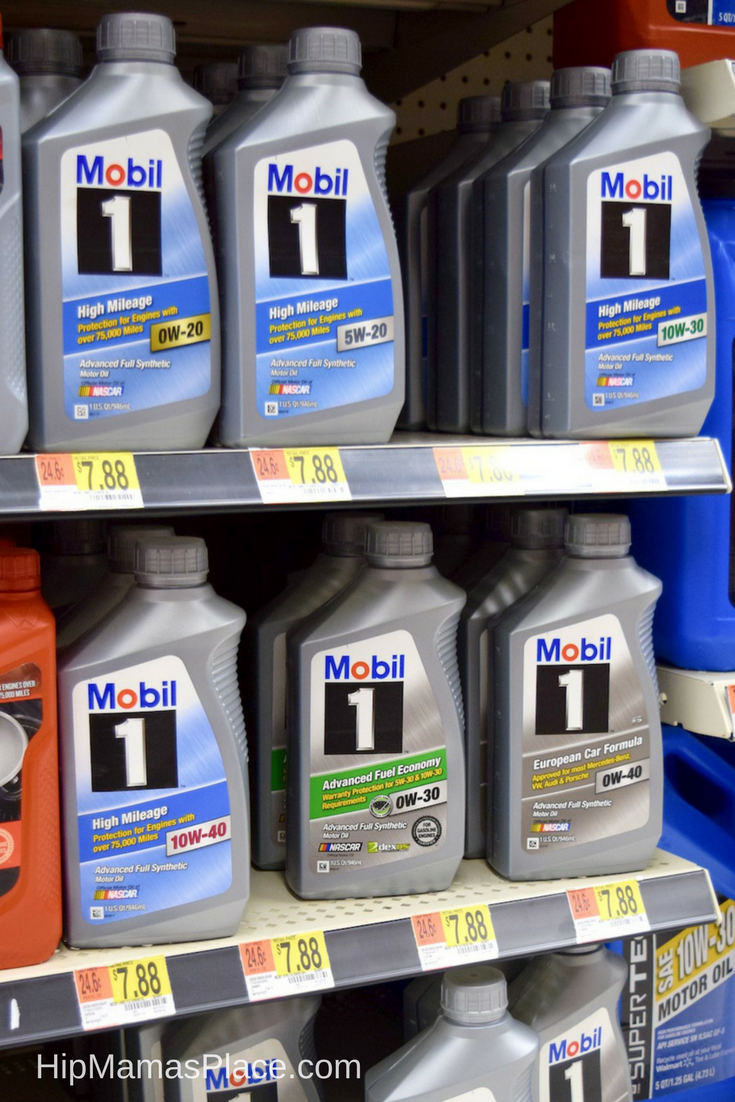 If you want to do your own oil changes, it's great to that you can also purchase Mobil 1™ motor oil on-shelf at Walmart.
I purchased Mobil 1 ™ Annual Protection for my car, and since Earth Day (April 22) is coming up, I'd like to share with you what great things you can do for the environment if you use Mobil 1 ™ Annual Protection.
If every car in the U.S. used Mobil 1 ™ Annual Protection:
We would prevent or reduce enough CO2 emissions to fill the Empire State Building more than 5,000 times*
The CO2 emissions reduction would be equivalent to taking more than 500,000 cars off the road*
21 billion pounds of CO2 emissions would be eliminated when switching to a lower viscosity grade and extending oil change intervals to one year*
You can use the Oil Selector tool on Walmart.com to determine what type of oil you will need for your type of car.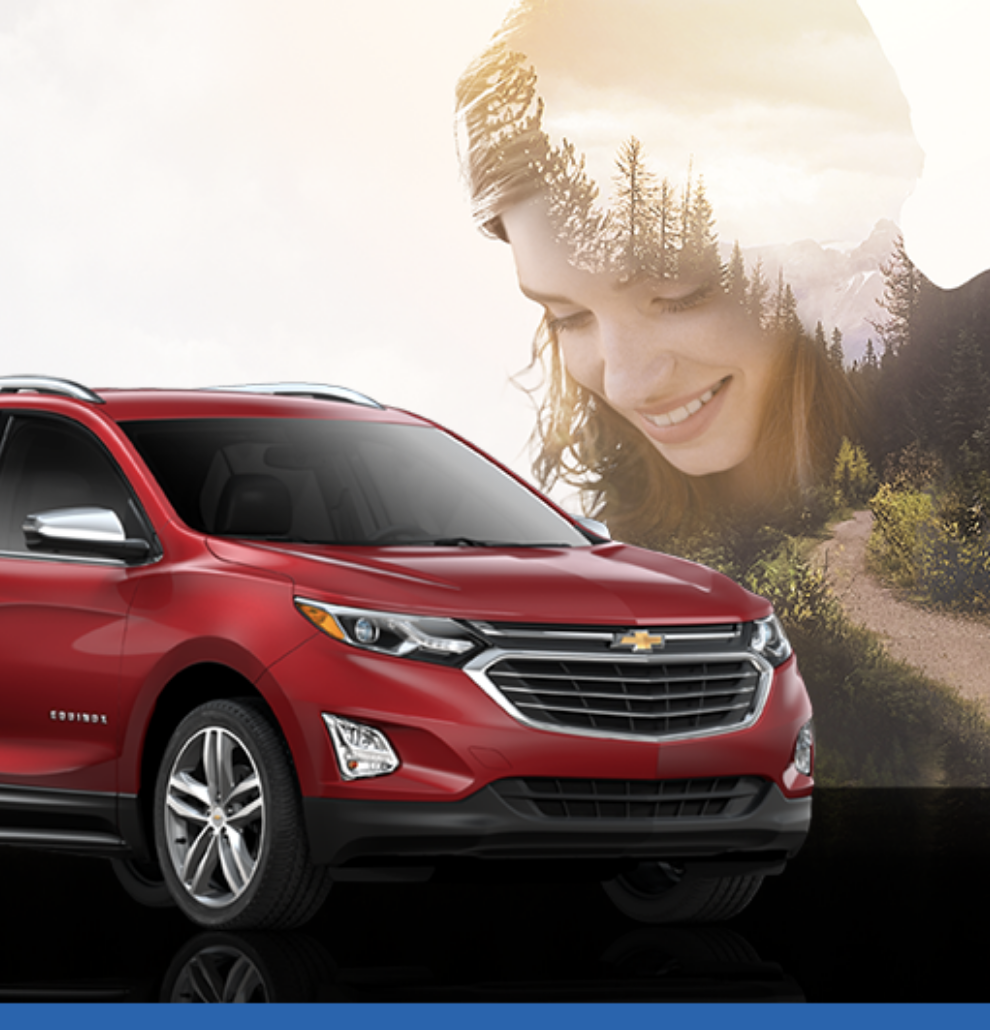 Even better, with my Mobil 1 oil purchase, I can also enter the Earth Day Drive Away Sweepstakes for a chance to win the eco-friendly Chevy® Equinox, now through April 30th, 2018.** You can also get a $10 Walmart Select Certificate valid towards your next Mobil 1 purchase when you buy 5 quarts of any Mobil 1™ motor oil or a Mobil 1™ oil change at Walmart.***
Keep it clean
Always have wet wipes, napkins, and baggies handy while on your trip for those messy hands and food or liquid spills in the car. I always bring extra trash bags as well for when we have to pack dirty, soiled clothes, shoes and other personal items home.
There you have it! You can have a perfect road trip if you take the time to do a bit of research and planning before you hit the open road. Have you taken a road trip before? If so, how was it? What can you add to this list of tips? Tell me in the comments!
*Estimates made based on aggregation of the United States' average car and motor oil statistics.
**Limit two (2) entries per person: one (1) with receipt for purchase of 5 quarts of any Mobil 1™ motor oil or a Mobil 1™ oil change from Walmart, and one (1) with confirmation of oil recycling services from a Walmart Auto Care Center.
***Offer valid from 1/15/18 to 4/30/18.