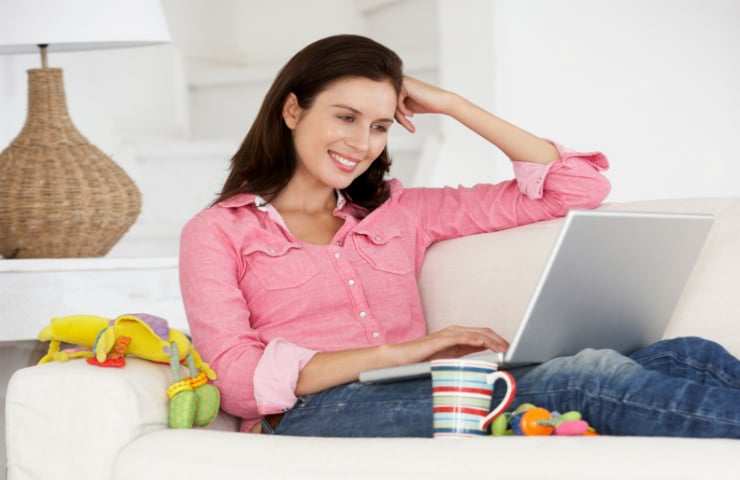 With all the demands, mom bloggers may find it difficult to work on their blogs. They have to cook meals, do laundry, shuttle kids to school, and find time to work. I'm a mom blogger and I have been for over a decade now so I know I can tell you my own time management tips.
Below are 15 ways mom bloggers can manage their time wisely to get more done each day!
Wake up early. The wee hours of the morning are quiet – perfect for getting some blogging done! If nothing else, you can use this time for less intensive tasks, like checking your email or scheduling social media updates.
Limit your distractions. When you sit down to work, your focus must be completely on the task at hand. Silence your cell phone, turn off the TV, close out of all social media. Focusing will let you be more productive, even if you only have a couple hours a day to work on your blog.
Complete work in batches. Batching is one of the best time management tips I have for mom bloggers. This consists of working on a single activity before moving onto something else.
For example, make a list of 3-4 blog posts you want to publish. Write all of them without moving on to anything else. Then, edit all of them. Next, create the graphics for all of them. Finally, upload and schedule all of them.
Hire a mother's helper or a virtual assistant. While many mom bloggers cannot justify the costs of daycare or preschool, having someone to come into your home a few hours a week or to help you with outreach or social media promotions for your blog will allow you to have more time to get more done.
Create a schedule for blogging. To have a successful blog, you must treat it as a business. Ensure that you put 1-2 hours of blogging work into your daily schedule. This can come in the mornings, during nap time, or after the kids are in bed at night.
Make your work portable. Because sometimes life just doesn't stop, get a laptop or tablet so you can work no matter where you are. You can outline a post during the carpool line, or get your Pinterest work scheduled during soccer practice.
Create to-do lists every single day. Perhaps the biggest time waster is deciding what to work on each day. Before you finish work for the evening, jot down 3-5 tasks you must do the following day. That way, when you sit down to work, you can get started right away.
Use an editorial calendar. To keep blogging regularly, having an editorial calendar is essential. This lets you see what posts are set to go live when, so you don't get behind.
Delegate tasks. Avoid trying to do everything yourself. You can hire a VA to work on your social media promotions, or do one-off projects with someone for graphics or content.
Invest in blogging tools. Using software and programs for your blog will reduce the time it takes you to get things done. CoSchedule is an excellent tool for scheduling content and social media shares. Tailwind is great for all of your Pinterest activity.
Figure in more time than needed. When planning your day, schedule more time to get tasks completed than necessary. This allows you to get everything done without feeling rushed.
Keep your email organized. It's a pain to go through a busy inbox every day, but deleting as much as you can and moving the rest to folders keeps your inbox organized. Then, when you need to find that ONE email you will know exactly where to look.
Do as much as you can the night before. If you tend to blog in the mornings, prepare the night before. Get the kids' lunches made and clothing for yourself and the kids laid out. This will help make your morning run more smoothly and gives you more time to work.
Work in sprints. Ever heard of the Pomodoro technique? It involves focusing only on work for 25 minutes, then taking a 5-minute break. Set a timer so you know when to start and stop. This sprinting will allow you to accomplish a great deal in a short time.
Turn your chores into educational time. Mom bloggers should never stop learning how to bring traffic to their blog and make more money. Use time doing laundry or the dishes to listen to podcasts that will be helpful to your business.
Time management for mom bloggers is all about finding little pieces of time where you can work. You may have to get creative to balance it all, but growing your blog with everything you need to do is certainly rewarding!
You Might Also Like…