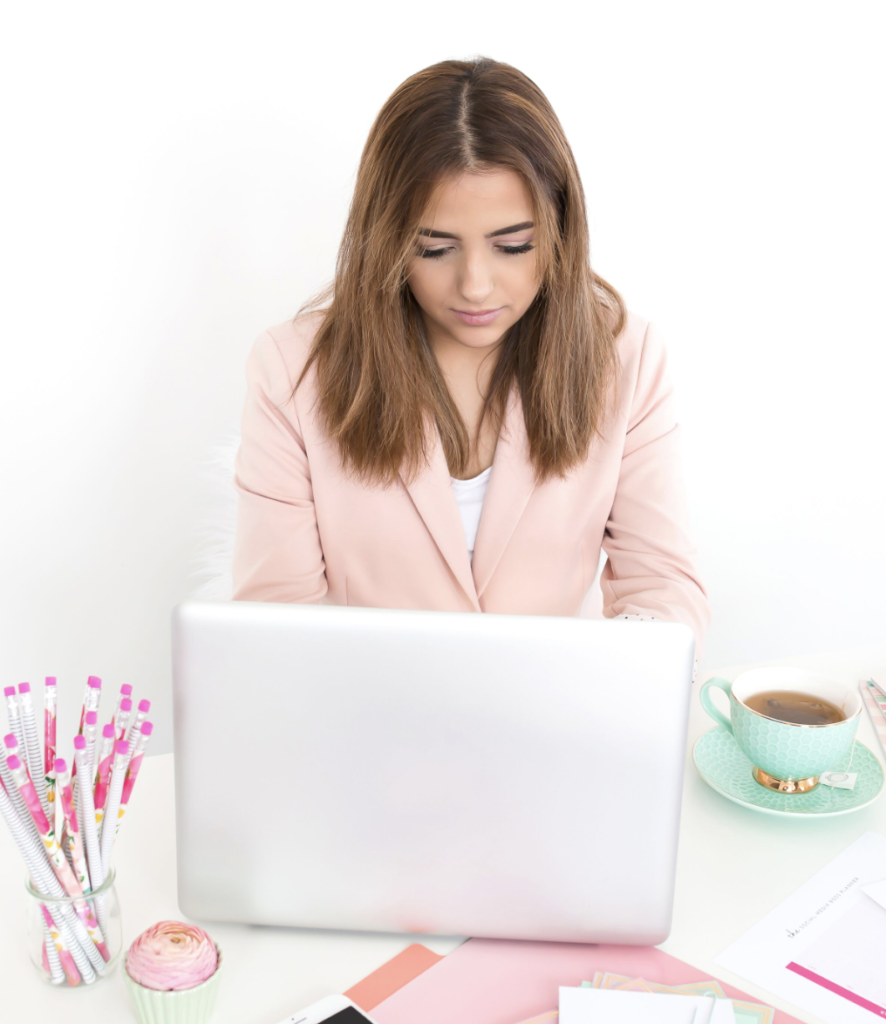 For the past few years that I've kept up my blog, I have found that many companies are seeking people like me (and you) to help them keep their business going.
Whether you're someone who can write content and review products and make postings on a variety of different social media platforms, or you're someone who would like to get back into your old administrative job without physically working in an office, there may be a spot for you as a virtual admin. And that's why I'm writing this post to show you how to become a virtual assistant.
Growing in popularity as a legitimate work from home option, virtual assistants can and do make real money while doing "real" work again. This flexible work option may be for you. But before you decide either way, let me tell you from my experience what it is like as a virtual admin. After all, you're likely wondering things like, "What does a virtual assistant do?" and "How do I know if it is real or a scam?"
I'm glad that I can help with some of those questions about becoming a virtual assistant and hope that this helps you reach your goals!
How To Become A Virtual Assistant
What is a virtual assistant and what do they do?
A virtual assistant is someone who in the most basic terms works remotely for someone doing tasks which normally would be by someone on-site. However, many company executives, web professionals, lawyers and more require someone to work on items that don't require a full time job. Plus, with the internet, conferencing systems, companies are more comfortable than ever to utilize a contractor for many administrative roles. However, a virtual assistant isn't limited to administrative duties. Many virtual assistants are specialists in niches and offer their services to companies and sole proprietorships so that the company does not have to worry about hiring someone.
Virtual assistants (or known as VA's) do many things. Some VA's are specialists in say graphic design or content writing. Others may help a real estate professional with everything from photo editing and website updates to scheduling showings and sending out emails to potential clients. The big thing is that a virtual assistant is not an employee, they are a private contractor and are basically their own business. Some popular virtual assistants end up doing so well, they end up hiring and subcontracting work. Yes, utilizing a virtual assistant is becoming that popular!
What types of services does a virtual assistant offer?
Becoming a virtual assistant is a great way to get started as a freelancer, develop your skills and gain a deeper understanding of online entrepreneurship as a whole – all while providing a valuable service to your clients and making money in the process!
Not sure what to offer? Go grab this FREE list of 275+ services you can offer as a Virtual Assistant (and get paid for!) or just click the banner below to get your FREE copy! It's a comprehensive list that's a perfect resource to get your creative juices flowing when it comes to choosing what services you're going to offer as a virtual assistant.
How do you make an income as a virtual assistant?
A virtual assistant, as mentioned, is a contractor or their own private business. You will set up a contract that indicates:
Work to be completed
Dates of work
Amount to be paid
How the money is paid
When the money is due
Some virtual assistants do packages where they offer say 10 hours per week of time for a set rate. The company then can utilize up to 10 hours (retainer hours), but if they use less in that week, they still pay the contracted rate. The virtual assistant negotiates how excess hours are completed. Do they have a flat rate for additional hours? For rush projects? If a "retainer" is unused, often they are paid for but not available in future weeks, as the VA usually has other clients so they cannot roll over additional hours, or if they do, it is at a different rate.
Many VAs take PayPal as they can invoice for hours and receive money through the same system, while others just accept checks for payment.
Where do you find work as a virtual assistant?
Many people become virtual assistants after having a blog or working as a corporate administrative assistant. However, anyone with leveragable skills can become a virtual assistant.
The best places to market yourself and find positions is through networks like LinkedIn. Having an active profile with a list of your skills and a few people who can vouch for your work can go a long way. Additional places to look for work as a virtual assistant include:
Fiverr.com – offers a variety of options, but the early rates you receive are low until you have reviews on the site.
Freelance.com and Freelancer.com – This option requires you to actually show your talents through their tests before you can market certain skills, but it has a better pay rate than some of the other sites available.
Facebook Groups – There are many groups on Facebook for Virtual Assistants. Not all jobs will come from there, but often current VAs will offer up work that they aren't able to bid on because of lack of time or skill and you can get your foot in the door through these groups. If you're ever uncertain about a position that doesn't seem right, or if the person is not willing to do a retainer, always make sure you're covered before you begin work with unknown entities.
Through local Chamber of Commerce groups. There will often be mixers and events that help companies and professionals work together to help everyone reach out and meet each other so everyone can meet their goals.
You could also consider pushing the option at your current place of work; researching options and putting the proposal forward to change your job from on-site to remote can really help keep security during the transition, and it may turn out to be beneficial to the company for other members of staff to turn into virtual assistants for their tasks too, thus helping boost productivity alongside providing a myriad of other benefits.
Can you make a real income as a virtual assistant?
Yes, I know of some people who are earning real income from home as virtual assistants. I know there are quite a few virtual assistant courses out there but the course I can highly recommend is called Fully Booked VA created by Gina Horkey – a very successful virtual assistant who has years of experience doing it.
In her comprehensive virtual assistant course, Gina shows her best advice, tips and techniques, recommendations, resources and support so you can get started making money as a virtual assistant!
Yes, you can try to go it alone but honestly, by taking advice from someone who's been there, done that, can put you on the right track to earning real income as a virtual assistant!
When you join #FullyBookedVA, you'll start with the VA Foundations course. It walks you step-by-step through the process of launching your VA biz: from choosing your services, pricing them and getting people to actually pay you… all the way to managing clients, delivering an amazing experience and setting your business up for long-term success!
FULLY BOOKED VA SUCCESS STORIES
Here are just a few testimonials from Gina's growing list of successful students who are currently working successfully and earning an income from home as a virtual assistant:
Gina's course can be completed on your own time and gives you valuable tips and hints on everything from finding clients and networking to billing, access to her Facebook group for support when you are starting as a VA, and managing your schedule so that you are not overwhelmed.
Ready to take the plunge to make real income as a virtual assistant? Then go take a virtual assistant training course with Gina!
Good luck on your journey to becoming a successful virtual assistant!
*This post contain affiliate links. Read my Disclosure Policy for more details.