This is a sponsored post written for Neutrogena. I was compensated and provided complimentary products for this post. All opinions are my own.
Okay, by now you have your heat on in your house and the heat feels nice and cozy and is helping you get out of bed in the morning. But it is also likely doing something more: drying your skin out like crazy! And, yes, I know a few of you are about to say "nope!" and click away because you live in Florida or Southern California… but, no worries, this skin care routine tips and tricks applies to you as well!
Tranquility with skincare this winter
As we prepare for the upcoming weeks: whether you celebrate holidays, or just have a lot of work to get done before people start taking vacation and the kids are home from school, know that it is important to take time for you! Yes, YOU are important! You need those small little somethings that aren't "nothings" to help you moving forward in life! Those back to body basics can be invigorating in the winter!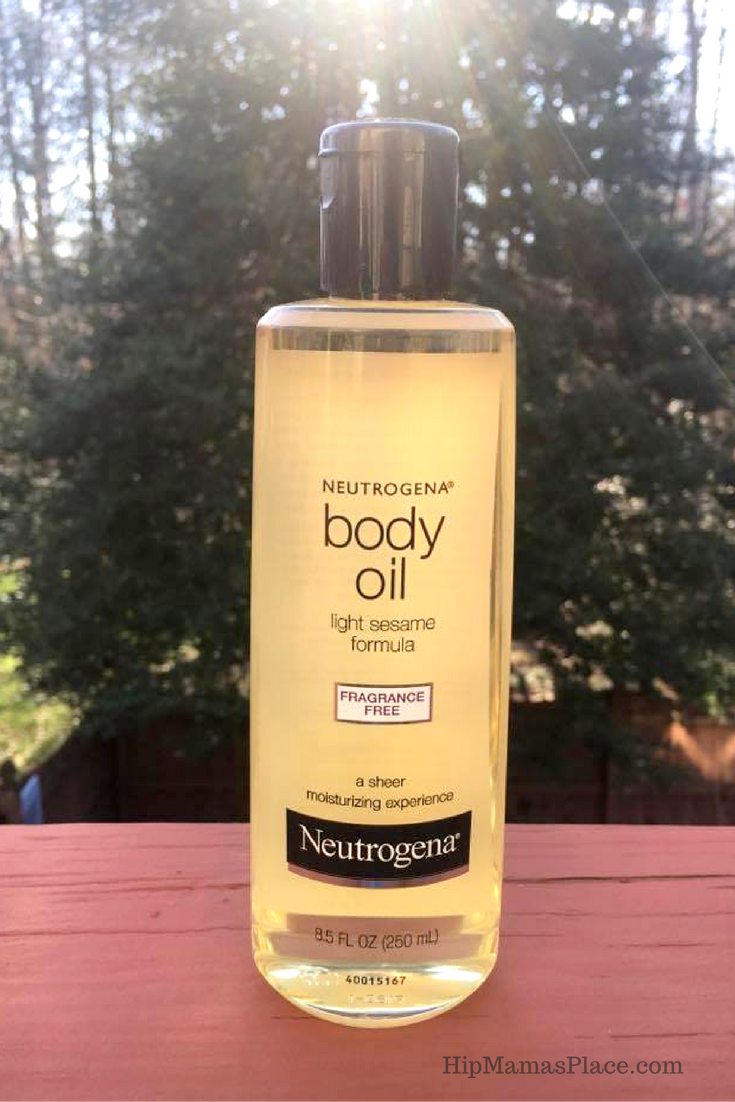 Choosing a skin routine that stands the test of time
Okay, not necessarily! But, the fact is, there are so many options for moisturizing oils on the market. We're bombarded by the latest fad, jump on, and then if it doesn't do well, we have to find something new again. Instead, I've chosen to go with an option that has been around for half of a century now: Neutrogena Body Oil. Yes, I'm going "back to basics" with my skincare with this light and mild body oil that's great on my skin after each shower and I don't feel like I'm all clogged up. I also know that it is readily available at all my favorite stores and also online.
Celebrating Neutrogena Body Oil's 50th Anniversary
With the 50th Anniversary of Neutrogena Body Oil, I want to share with you how I use this sesame seed oil to help seal in moisture and not feel greasy afterward. Neutrogena is not the latest on the market but it still works perfectly for my family. For 50 years they've recognized that going cheap isn't the way to go. Sesame seed oil isn't inexpensive, but having it in their dermatologist-tested oil helps mothers pass down this little secret to their children.
The smell is light, but still the freshness lingers, without making you feel like you just had oil poured on your skin. Which, yeah, you sorta have done! But, instead it is a perfect way to keep moisturized and have fresh, soft skin even in the dryest months!
When it comes to relaxing this winter, make the easy choice in skin care. Go with what works, what has been around, and helps take the "itch" away from turning on the heat and keeping warm all winter long.