This post is sponsored by Casely. All views and text are my own.
Most people these days would not be able to function without their cell phones. Smart phones have become our little hand held computers that help us manage our lives better. Dropping and breaking your phone would certainly put a damper on your day, so why not use the best protective case on the market?
Here's an opportunity to mix style and function since there is a variety of cases to choose from for everyone!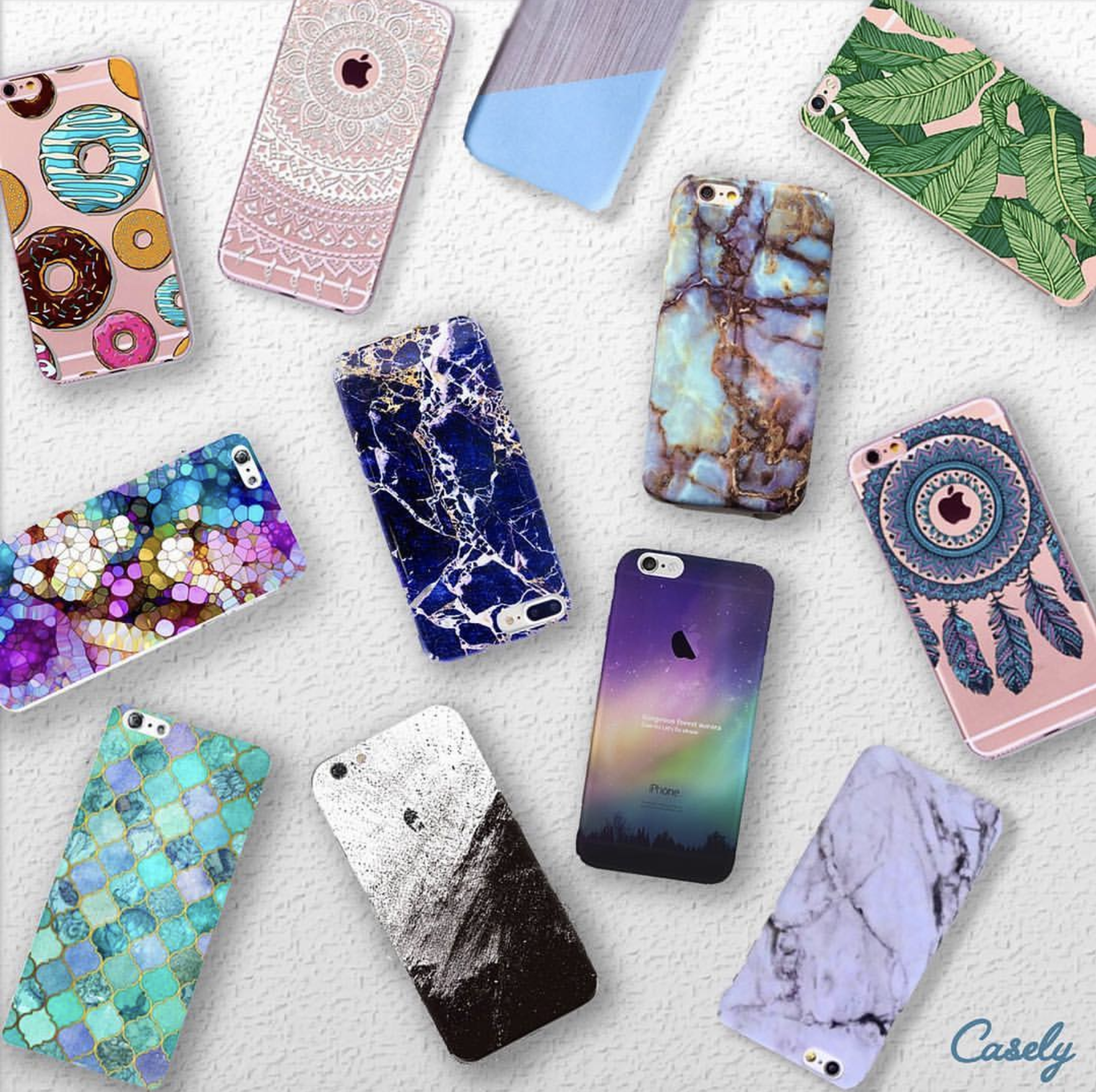 Introducing Casely – the first-ever monthly subscription club for phone cases specifically made for iPhones. This program is perfect for the undecided phone user because this program sends a new and trendy case each month for a mere $15 per box. Or you can choose to subscribe quarterly and change up your case every season with their vibrant and unique designs. Either way, each time you're due for a new case, Casely's stylists come up with fun, seasonal options for you to choose from! Hellooo… fashionista friends!
The attention to detail and unique, trendy iPhone case styles make Casely the prime iPhone case company!
Casely offers 3 different styles in all of their iPhone case collections: Classic, Bold and Power. Each one of the sturdy designs is made to protect your phone while showing off your style without breaking the bank. The Classic Collection cases are super fun and fashionable. The Bold Collection makes a statement with an ultra-protective case, and the Power Collection combines style and function.
My favorite find from Power Collection has got the be the Shiny Rose Gold Battery-Powered Charging Case. I have an iPhone 6s right now and this is the perfect phone case for me! There is no accidental drop damage or dead battery to worry about when I am using this forward-thinking case. I simply charge the case before leaving home and I am ready for the day without worry of running out of charge. The 12mm thick edge and multiple layers of soft wrapped polycarbonate prevents cracks and scratches on the screen, so my phone is always protected. The dazzling rose gold color shows off my fashion sense without being too over the top. So, what's not to love about this Casely phone case? Style, function, and a super price point all in one product!
For anyone who is indecisive, Casely is a must try online accessory company. My experience has been amazing and I was super pleased to find that my phone case looked exactly like it did from the photo on the website. It was also so easy to put on my phone, and has such a lightweight case that my phone didn't feel any heavier than it did before. My previous case was insanely expensive and it started to show wear and tear after only a few months of use. I now have an extra sturdy and stylish phone case that lets me express myself without spending a fortune.
There is no time like the present to check out the Casely iPhone cases! Purchase just one at an unbelievably low price or subscribe to the the club for the easiest way to freshen your look all throughout the year!
For the latest updates, news and promotions, follow Casely on their social media channels:
Facebook: https://www.facebook.com/get.casely
Instagram: https://www.instagram.com/get.casely/
Pinterest: https://www.pinterest.com/getcasely/
YouTube: https://www.youtube.com/user/getcasely
You might Also Like…