I love pumpkin and I love granola bars. So last week, I made my Pumpkin Oatmeal Chocolate Chip Bars and I started thinking about other flavors I can incorporate in a granola bar. And since it's fall, I wanted to make something with pumpkin again.
So this past weekend, I came up with this new recipe: Pumpkin-Almond Chocolate Chip Granola Bars incorporating my family's favorite morning cereal.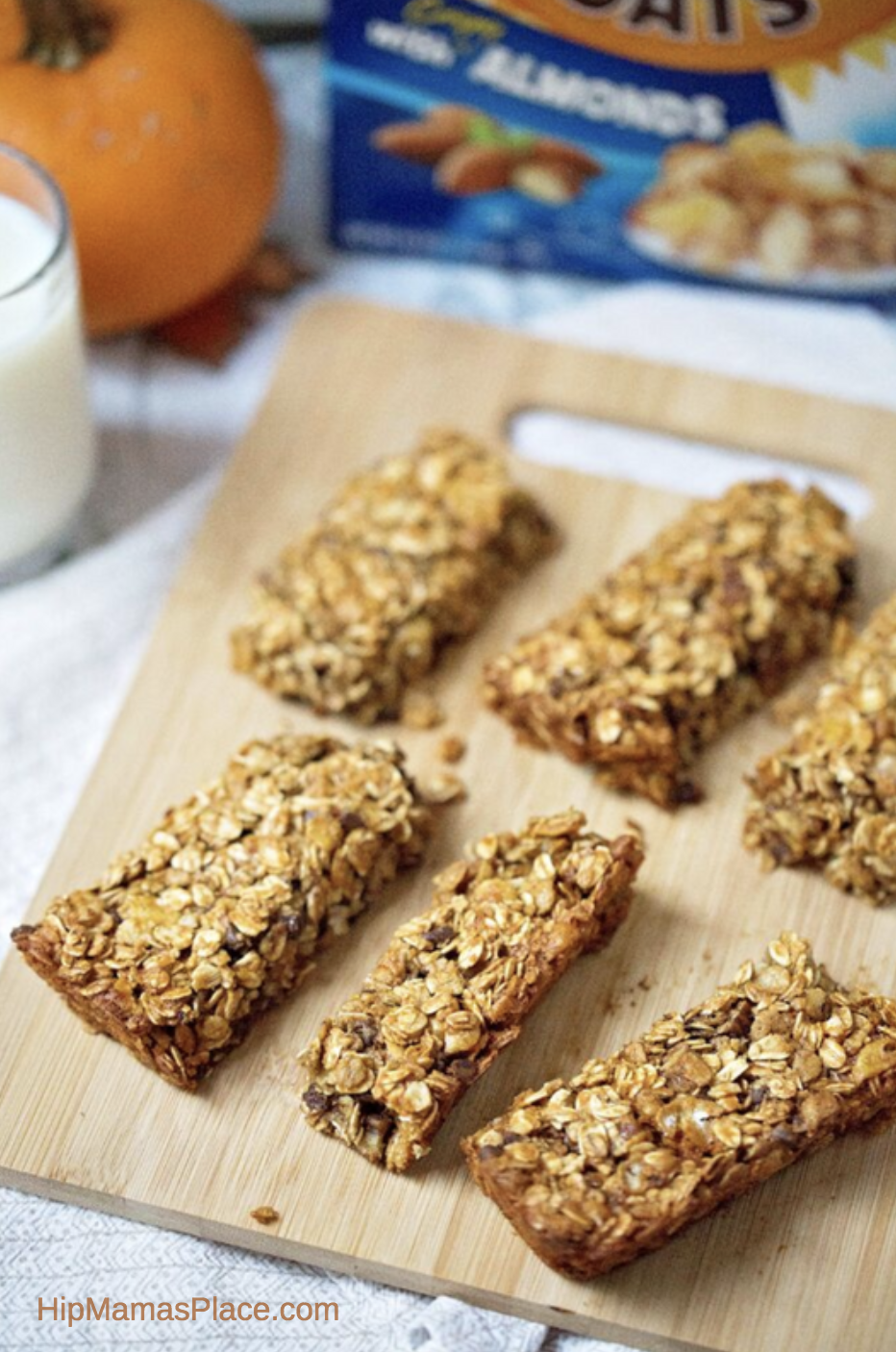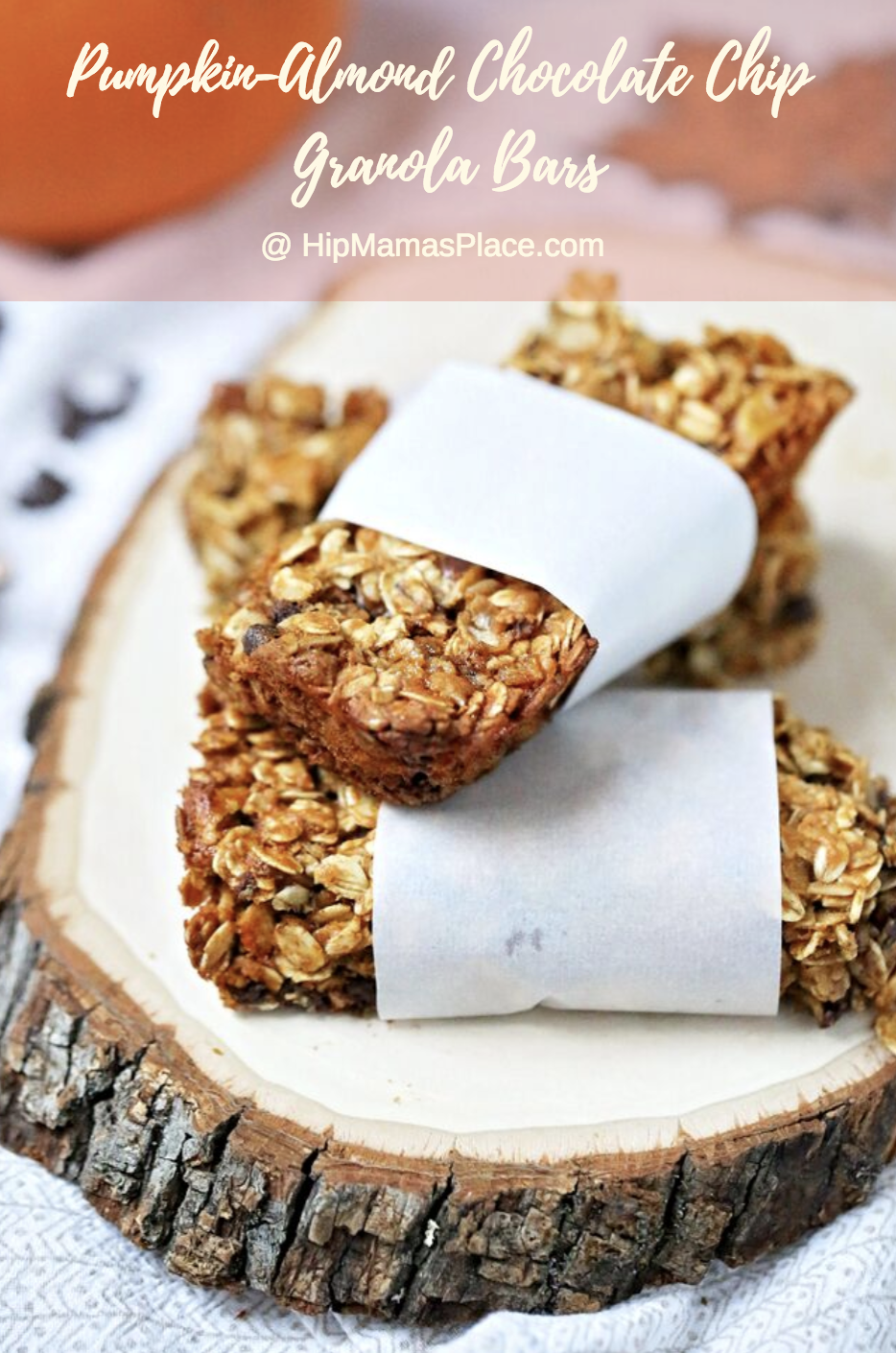 I was amazed at how these granola bars turned out! There's sweetness from the honey, chewiness from the almond and walnuts, a hint of chocolate and cinnamon, and a bit of crunch. The pumpkin puree makes these granola bars perfectly moist too!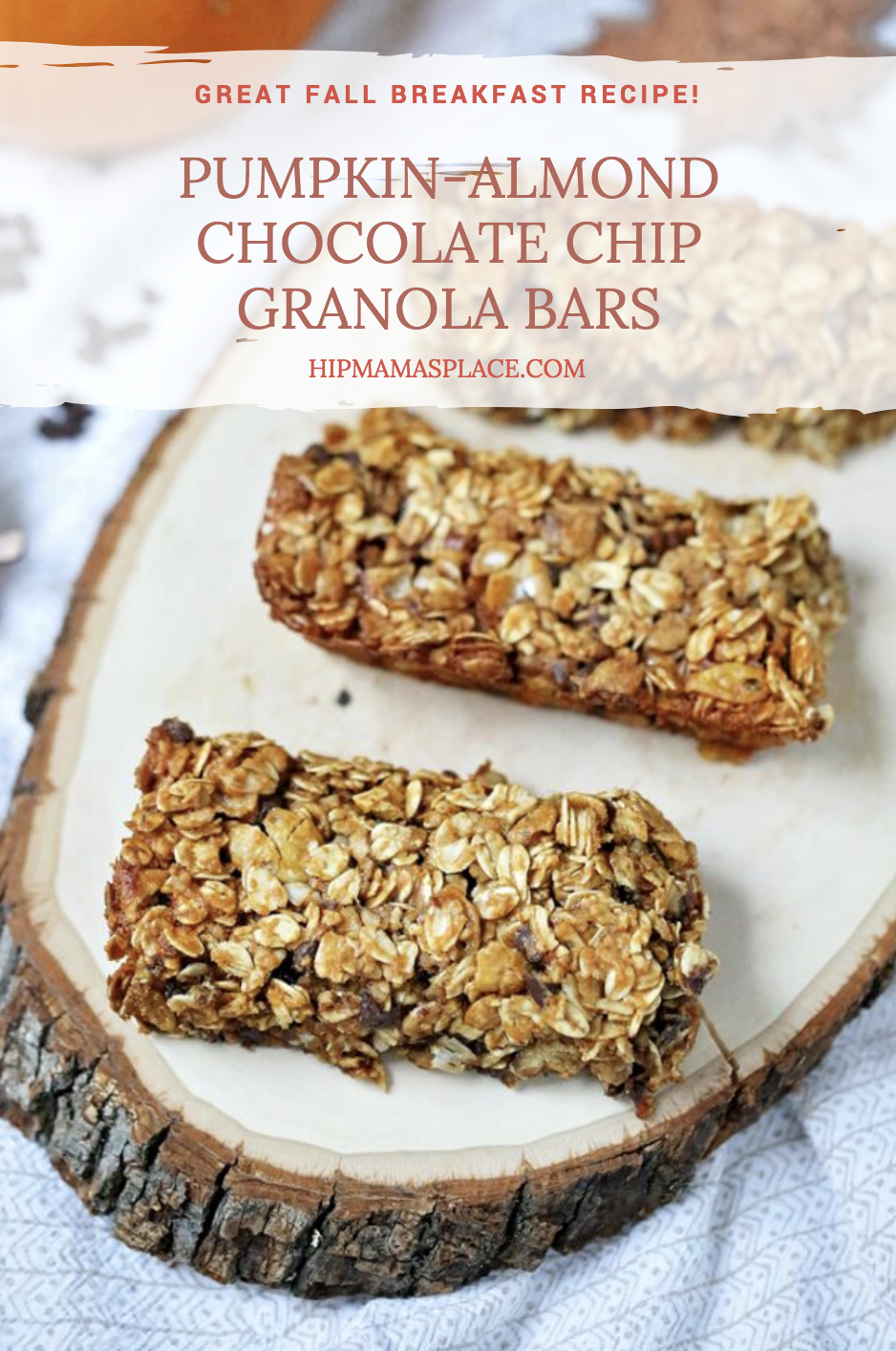 I am, by no means, an expert baker, but these homemade granola bars are so easy to make and I love that when I'm on-the-go and craving a quick snack, I can just grab one of these and I feel completely nourished right away! These are definitely on top of my list as a great fall snack, lunchbox treat or breakfast on the go.
These delicious, chewy and moist granola bars will leave your taste buds singing! My husband and kids love these too, and that, my friends, is a huge bonus! So if you're looking for a delicious, easy pumpkin snack or pumpkin breakfast recipe, I highly nominate this one!
Tip: If you need to make these granola bars nut-free, simply remove the walnuts and substitute the almond cereal with a nut-free, honey-flavored one. Don't remove the chocolate chips, though. Now, I'm sure you and I can agree on that one. 🙂
So what do you think about these Fall-Inspired granola bars? Would you try and make these? What other pumpkin breakfast or snack recipes do you like making for yourself and/or for your family? Please share with me in the comments!
Print
Pumpkin-Almond Chocolate Chip Granola Bars
---
3 cups

old-fashioned oats

2 cups

Honey Bunches of Oats with Almonds cereal

1 cup

all-purpose flour

1/3 cup

chopped walnuts

1/3 cup

miniature semisweet chocolate chips

1 teaspoon

baking soda

1 teaspoon

ground cinnamon

1 cup

honey

1/4 cup

pumpkin puree

1/4 cup

butter, melted

1 teaspoon

vanilla extract
---
Instructions
Preheat oven to 350°.
In a large bowl, combine the first seven (dry) ingredients. In a small bowl, combine honey, pumpkin puree, butter and vanilla; pour over oat mixture and mix well. (Mixture will be sticky.)
Press into a 13×9-in. baking pan coated with cooking spray.
Bake 14-18 minutes or until set and edges are lightly browned.
Cool on a wire rack and cut into bars.
Enjoy!
Yield: 20 servings.
You Might Also Like…