I have pretty fond memories of my late mother making delicious breakfast every morning and one of my favorites was her recipe for egg omelettes with ham and cheese… yumm! So when I was given the opportunity to create a simple breakfast recipe with Oscar Mayer Selects Natural, I immediately thought of making egg omelettes!
I wanted my recipe to be of a bit on the balanced side and added mushrooms, spinach, tomatoes and red and green onions (besides egg and cheese, of course) and Oscar Mayer Selects Natural Applewood Smoked Ham! This omelette turned out colorful and flavorful – perfect for starting your day off right!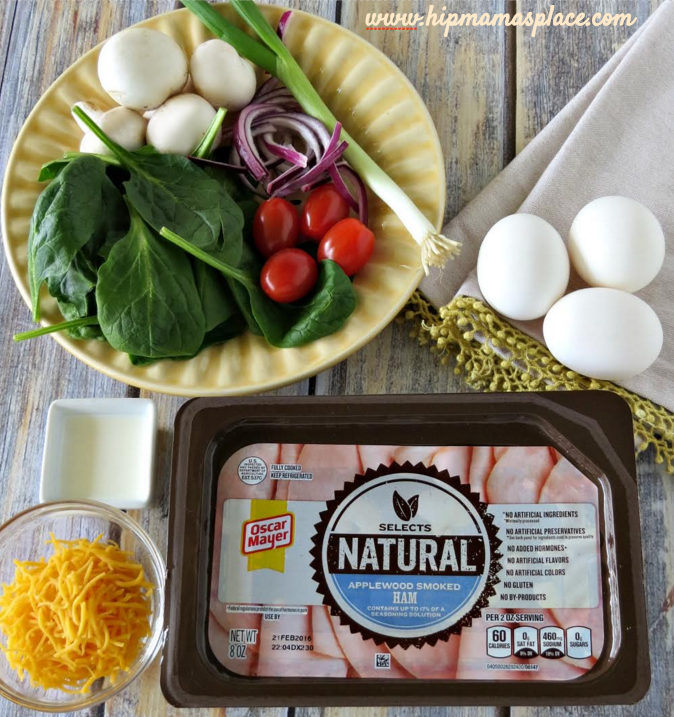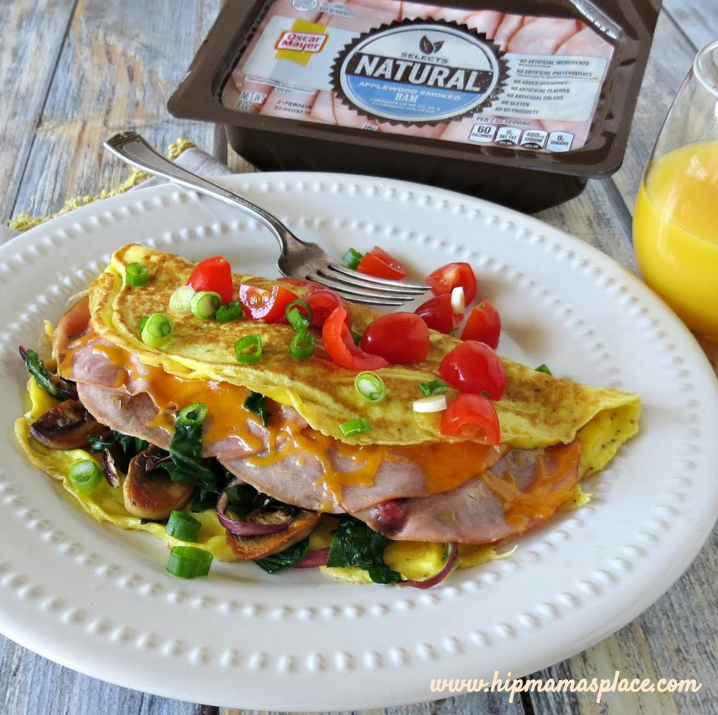 This egg omelette recipe is so flavorful and quick to make!
[ultimate-recipe id="16006″ template="default"]
And if you're looking for quality cold cuts that have no artificial ingredients and delicious taste, try the new Oscar Mayer Selects Natural line of deli meats!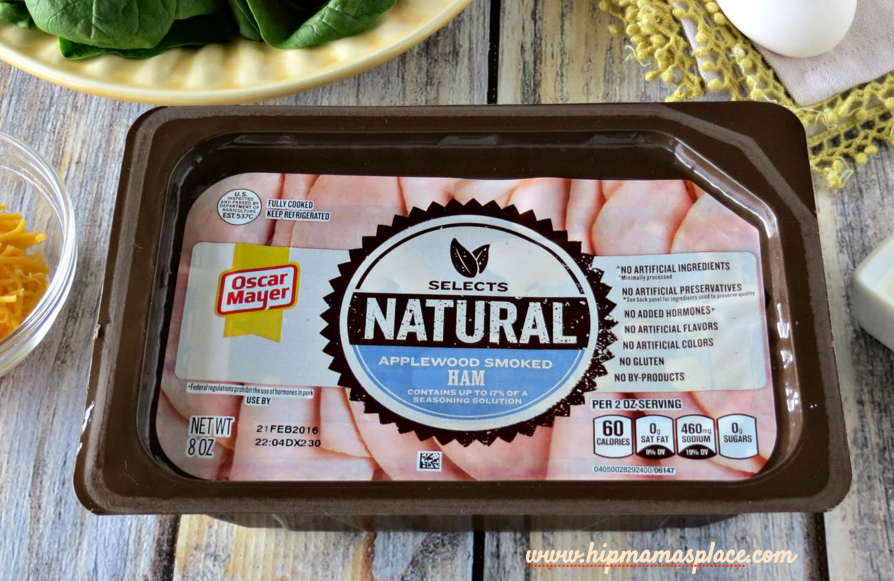 We love making sandwiches in our house and Oscar Mayer is our number one brand of choice when it comes to deli meats! But I'm so excited to introduce my family to the new Selects Natural line because it's made with "better for you" (no artificial )ingredients, and is minimally processed. I also love the fact that Selects Natural has no artificial preservatives, flavors, colors, and has no gluten and no by-products! To me, that means a lot!
I admit, when I saw the 'no artificial preservatives' description, I was a bit skeptical. I thought, "hmm, this is too good to be true!". But then I looked at the back side of the package and it does list the ingredients used to preserve quality of the product! With no artificial ingredients and real quality taste, I can rely on the fact that Oscar Mayer Selects Natural is one thing that's not too good to be true. I am all about serving my family the good stuff, and with Oscar Mayer Selects Natural, I know I am doing that and we all enjoy the quality cold cuts my family deserves!
Oscar Mayer Selects Natural is available in five flavorful varieties including Slow Roasted Turkey, Applewood Smoked Turkey, Rotisserie Seasoned Chicken, Applewood Smoked Ham and Slow Roasted Roast Beef.
You can learn more about Selects Natural and all the Oscar Mayer products on OscarMayer.com, on their Facebook page, on Twitter at @OscarMayer and on Tumblr at OscarMayer.Tumblr.com.