This is a sponsored post written by me on behalf of Post Consumer Brands. All opinions are entirely my own.
Family time is one of the most important things that we sometimes forget all about in our daily lives. It's not all that difficult to find things to do to bring everyone together, so check out some of these cool ways to do just that.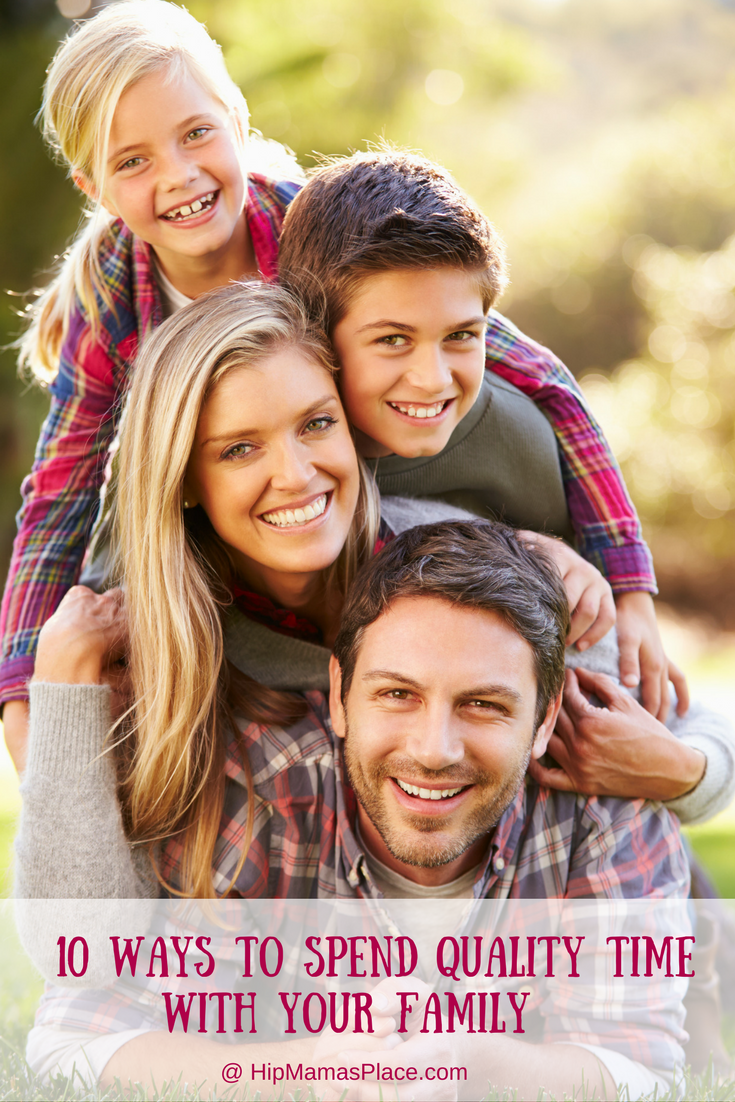 1. Eat dinner together. Dinner time is the best time to catch up from the day, around the dinner table. Make sure dinner becomes a routine each night and then everyone will look forward to not only a good meal, but quality time together.
2. Plan a weekend trip. One of the best ways to get everyone involved in family time is to plan a fun weekend getaway. It can be something simple like a local campground or even just a day trip to an amusement park. Either way, get the kids' input and build excitement for the trip.
3. Do household chores together. Now we all know that chores can cause a lot of grief among the kids, but go ahead and rally everyone on a Saturday and get them done together.
4. Plan a family game night. Once a week, after dinner, let one person decide what board game or video game you will play together as a family and make a night of it. This is one of the best ways to encourage interaction and open conversation, not to mention a little bit of competition!
We recently got our twelve year old son a Nintendo Switch and we love it! Nintendo Switch combines the power of a home console with the mobility of a handheld. So you get more time to play the games you love, however you like.
The system comes packaged with the main unit, left and right Joy-Con with a Joy-Con wrist strap for each. Therefore, it's a multi-player experience right out of the box for your kids and the whole family!
At the end of the article, I'll let you in on some exciting news on how you and your family can win a Nintendo Switch Console + New Super Mario Odyssey Video Game Prize Pack!
5. Volunteer together. There is no better way to spend time together than giving back to a great cause. Find something that your kids are passionate about, and sign up for a few hours of volunteering together as a family.
6. Try a new recipe. A super fun way to get everyone together is to feed them with a new treat. Baking is a simple way to bring the family together and get the kids involved as well.
We made these delicious Pumpkin-Almond Chocolate Chip Granola Bars with Honey Bunches of Oats® with Almonds.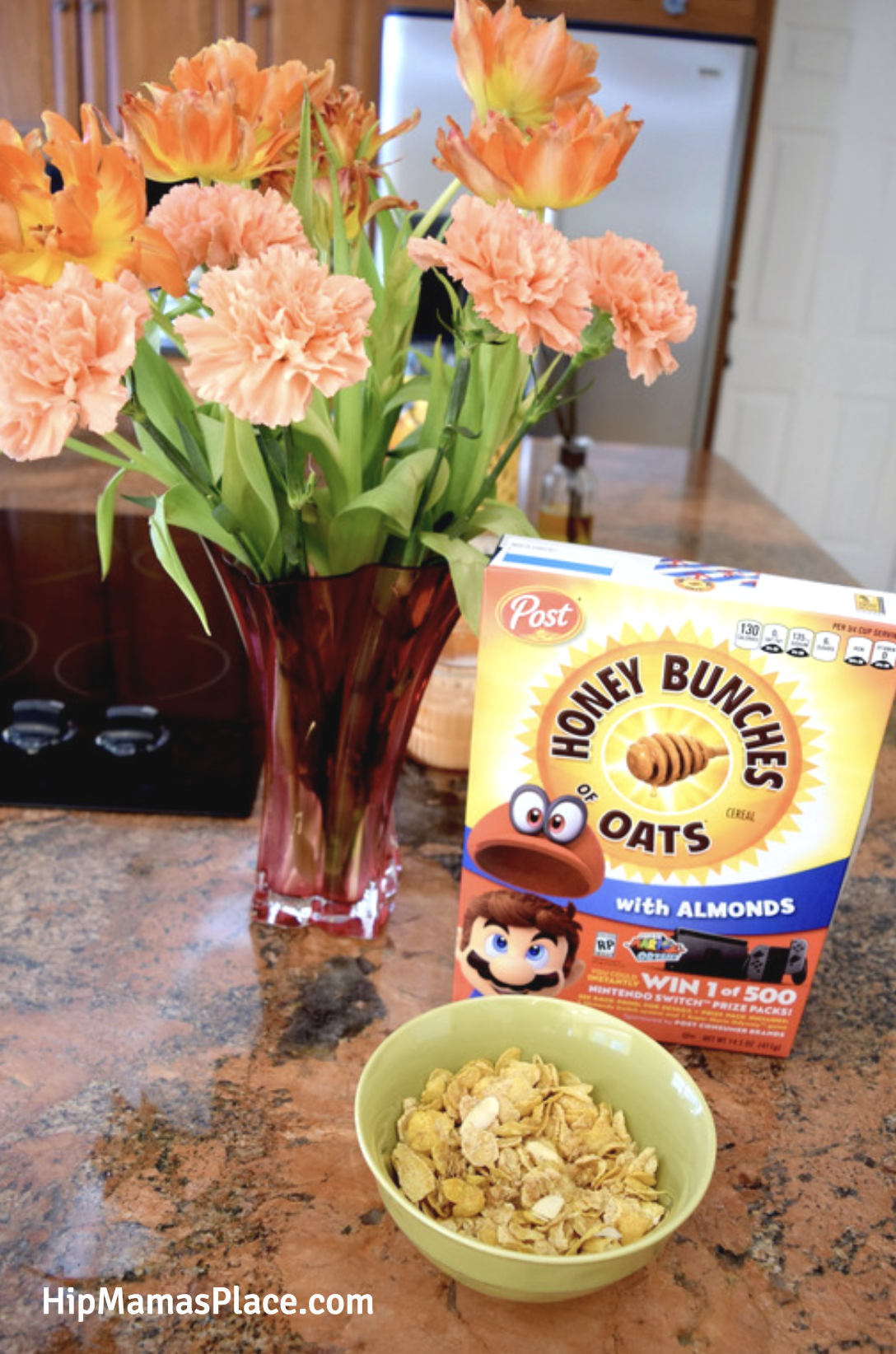 My whole family loves this cereal for breakfast! It's the perfect combination of crispy and sweet flakes, plus crunchy clusters, plus a touch of honey. The mix of flavors in this cereal is simply delicious!
If you want the full recipe for our Pumpkin-Almond Chocolate Chip Granola Bars, go here.
7. Get active. Make exercise fun by setting up an obstacle course in the backyard on a sunny afternoon. Or get everyone on their bikes for a nice, long ride. Another great idea is to check out the local recreation center for a low cost place for tons of things to do year round.
8. Go for a hike or walk. Get outside and enjoy the great outdoors together as a family. Head to your local park, or if you are lucky enough to live near a National Park with trails then that is the perfect way to spend the day. Pack a picnic and explore together.
9. Plan a movie night. This is sure to please everyone because who doesn't love to cuddle up with a good movie and all your favorite snacks. Pick a night where each family member gets to choose the movie and get the popcorn ready!
10. Try a new hobby together. There are so many hobbies and things to do that if you can find something that everyone enjoys together this can be a super way to create bonding time. Try planting a garden or taking up a new sport such as tennis as a family. Getting everyone on board is the key so toss around some ideas to see what interests the family.
It's important in our busy lives to spend quality time together, but it can be difficult these days with our busy schedules. But it isn't difficult to plan and take the time to bond as a family. Get the conversation going with your family and try a few of these activities so you can make some great memories for years to come.
*Win 1 of 500 Nintendo Switch Console + New Super Mario Odyssey Video Game Prize Pack!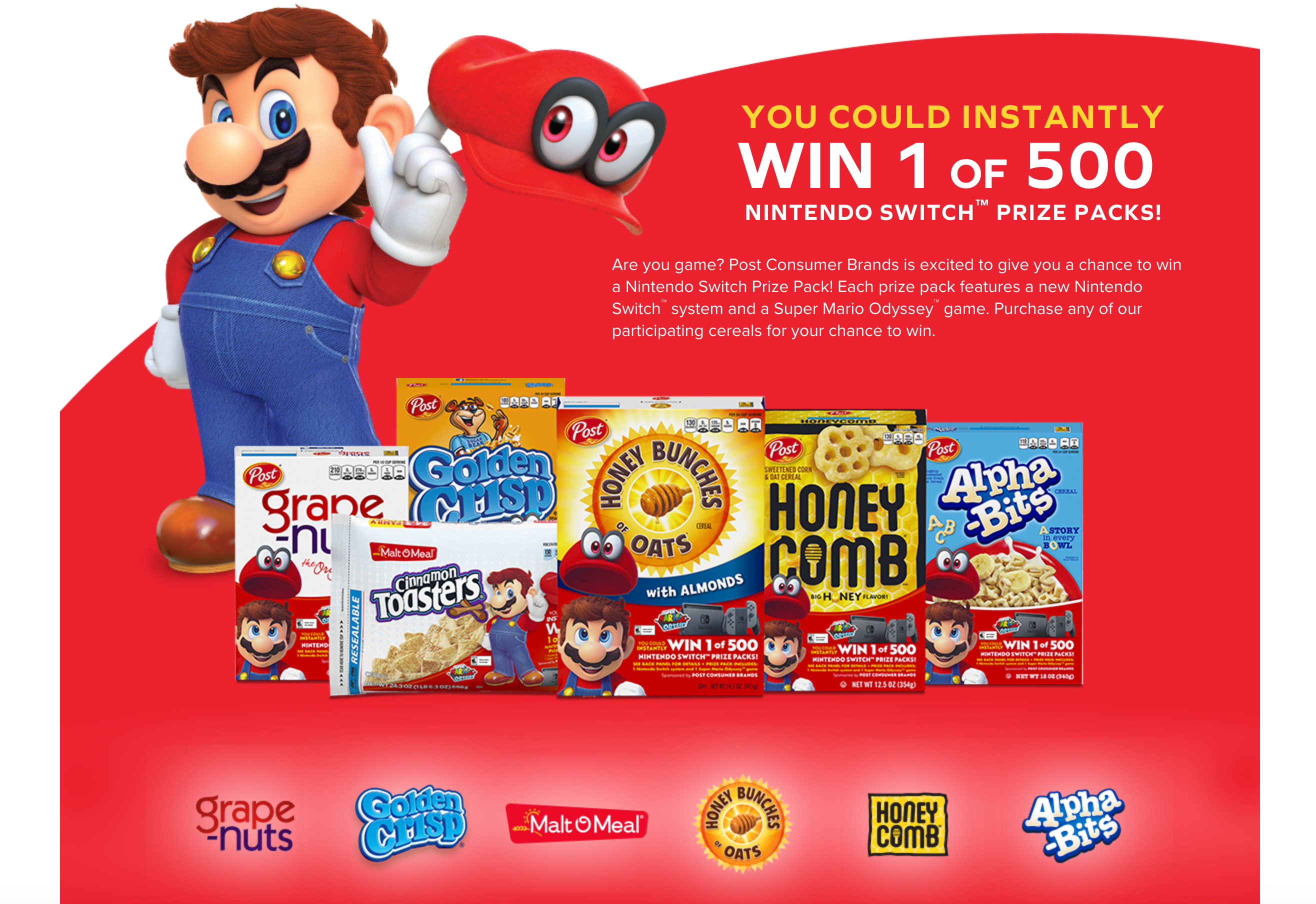 For a limited time, Post Consumer Brands (makers of famous brand cereals such as Honey Bunches of Oats, Malt-O-Meal®, Golden Crisp®, Honeycomb®, Alpha-Bits® and Grape Nuts®) is giving you a chance to win one of 500 Nintendo Switch Console + New Super Mario Odyssey Video Game Prize Pack!
We love the Super Mario Kart game for our Nintendo Switch. But we are excited about the release of Super Mario Odyssey on October 27!
With Super Mario Odyssey on Nintendo Switch, you'll embark on a captivating, globe-trotting adventure with Mario as he uses his incredible new abilities to collect Moons so you can power up your airship, the Odyssey, and rescue Princess Peach from Bowser's wedding plans!
This sandbox-style 3D Mario adventure is packed with secrets and surprises, and with Mario's new moves like cap throw, cap jump, and capture, you'll have fun and exciting gameplay experiences unlike anything you've enjoyed in a Mario game before.
So how do you get a chance to win one of 500 Nintendo Switch Console + New Super Mario Odyssey Video Game Prize Pack?
1. Simply look inside specially-marked, limited edition packages of Honey Bunches of Oats, Honeycomb, Golden Crisp, Alpha-Bits, Grape Nuts, and Malt-O-Meal cereals featuring images of the new Nintendo Switch system and Super Mario Odyssey game to find your code.
2. Find your code inside your cereal box and enter at: http://postsweepstakes.com/NintendoSwitch
This promotion started on 9/1/2017 and ends 3/31/2018. Open only to legal residents of the 50 US/DC, 18 years of age or older.
For more details about this exciting promotion, visit: www.postconsumerbrands.com/nintendo