There are things that make a day better, like making the perfect cup of coffee, or running your errands quickly, or finding money in one of your pockets (that you didn't know it was there in the first place), and definitely coming home after a hot day spent outdoors and whip up a Peach Mocktailrita Float.
Seriously my friends, this Peach Mocktailrita Float is what makes any day better, and I'm not talking about average better I'm talking about one million plus one times better. It has all the light refreshing flavor we crave, it looks like a fancy cocktail (while being family-friendly and alcohol-free) and it has the power to quench your thirst in no time.
And can we please talk about how this drink has ice cream into it? I mean if that's not awesome I don't know what else can be. But seriously though, one of my favorite things about the Peach Mocktailrita Float is that it has a couple of scoops of peach sherbet thrown into the glass.
If you have never made a float before, let me tell you something: the ice cream + soda combo make a little controlled and uber bubbly explosion, so you get something that looks like foam but tastes like ice cream. Also, in my opinion, floats tend to be one of the coldest drinks you are going to drink, which is definitely a plus if you are overheated after a day spent by the pool, the lake, or the grill (or just running around with your littles).
And since making it is a breeze is not like if you need to do a lot of work to have one! It's just a matter of adding some scoops of sherbet (or ice cream, whichever you prefer) some juice and a generous splash of soda.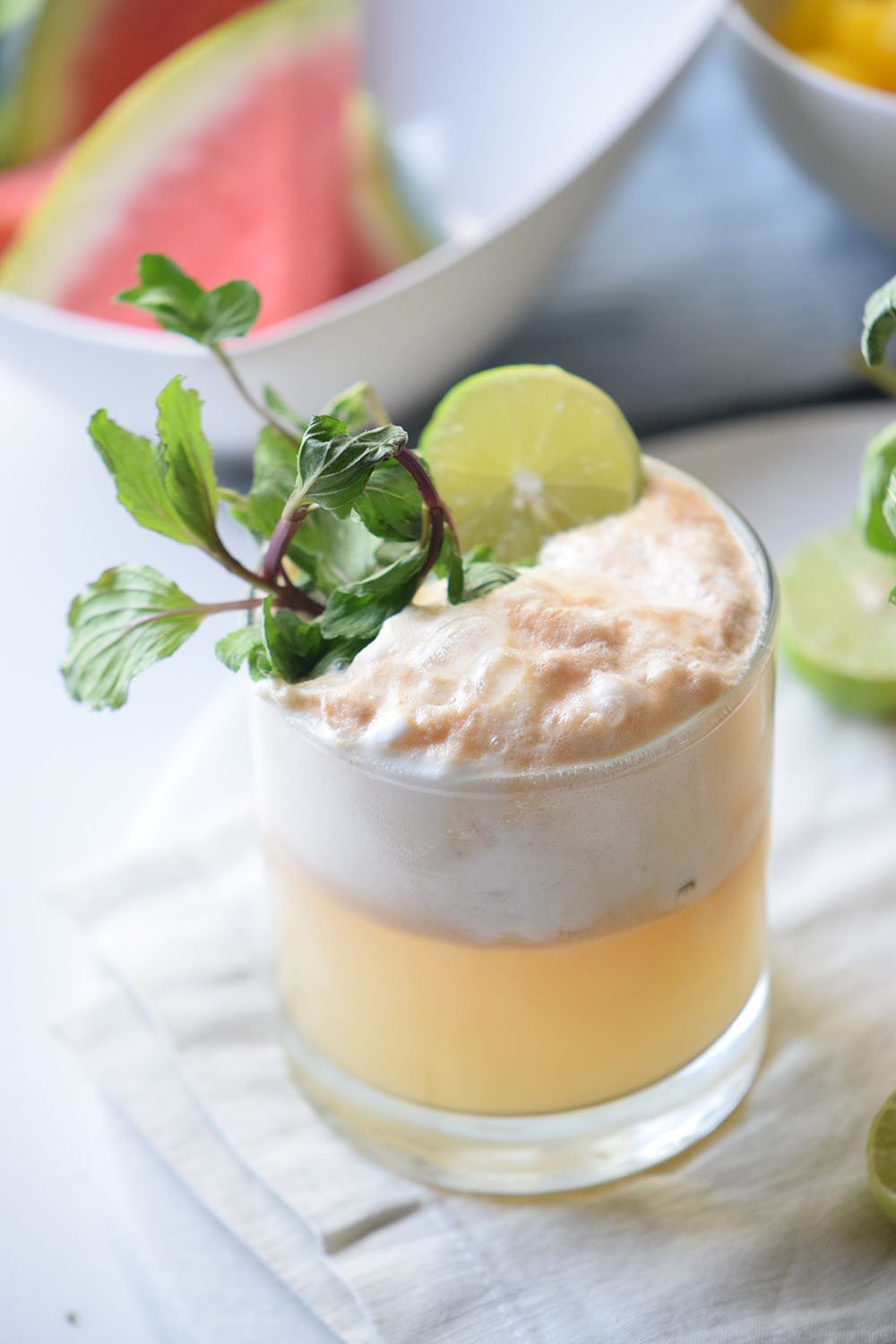 Print
Peach Mocktailrita Float
---
Description
This Peach Mocktailrita Float is the perfect drink to cool down after a hot day! Visit now and whip up yours in no time!
---
2

cups lemon juice

½ cup

peach juice

1 tsp

sugar

4

scoops peach sherbet

2 cups

lemon lime soda
mint sprigs for garnish
lemon slices for garnish
---
Instructions
Serve vanilla sherbet in glasses.
In a pitcher mix the lemon juice, peach juice, and sugar.
Pour it into the glasses.
Complete with the soda.
Garnish with mint sprigs and lemon slices.
Serve and enjoy.
This post originally published on August 05, 2016.
You Might Also Like…