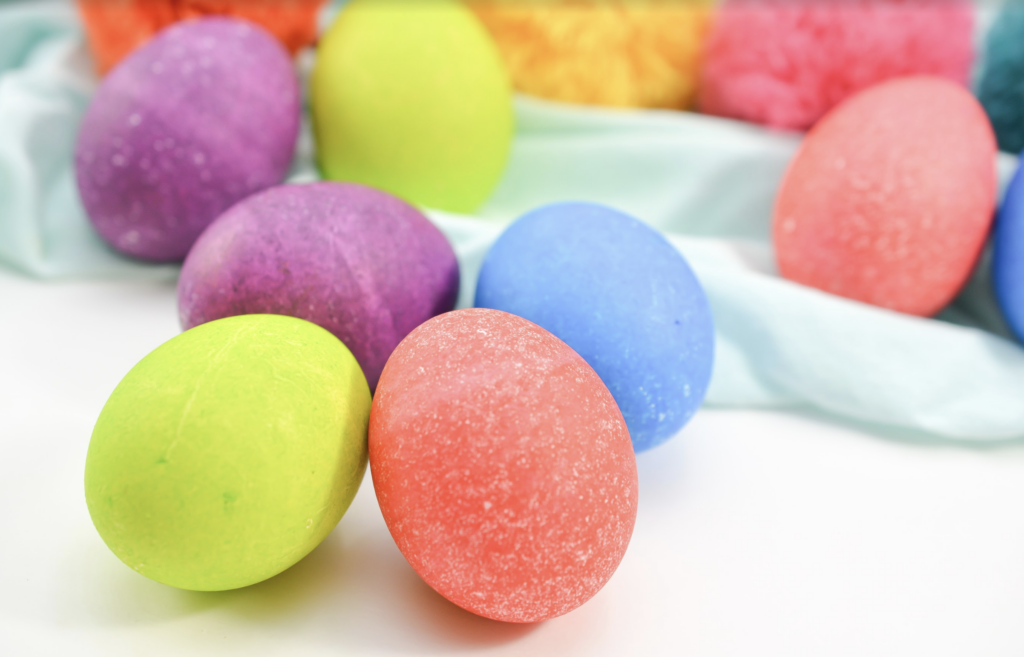 In this tutorial, I'm showing you my step by step guide on how to make rice dyed Easter eggs.. so easy and fun to make with the kids!
Easter is right around the corner, and once again, this year's Easter will be different than those of years past. COVID is still looming and large family gatherings are still advised against. But that doesn't mean you can't celebrate Easter and have an incredible time with your family! It just means you have to get a little creative in how you celebrate.
Crafting, baking and decorating are all things every one of us can do to get in the Easter spirit. Don't you agree??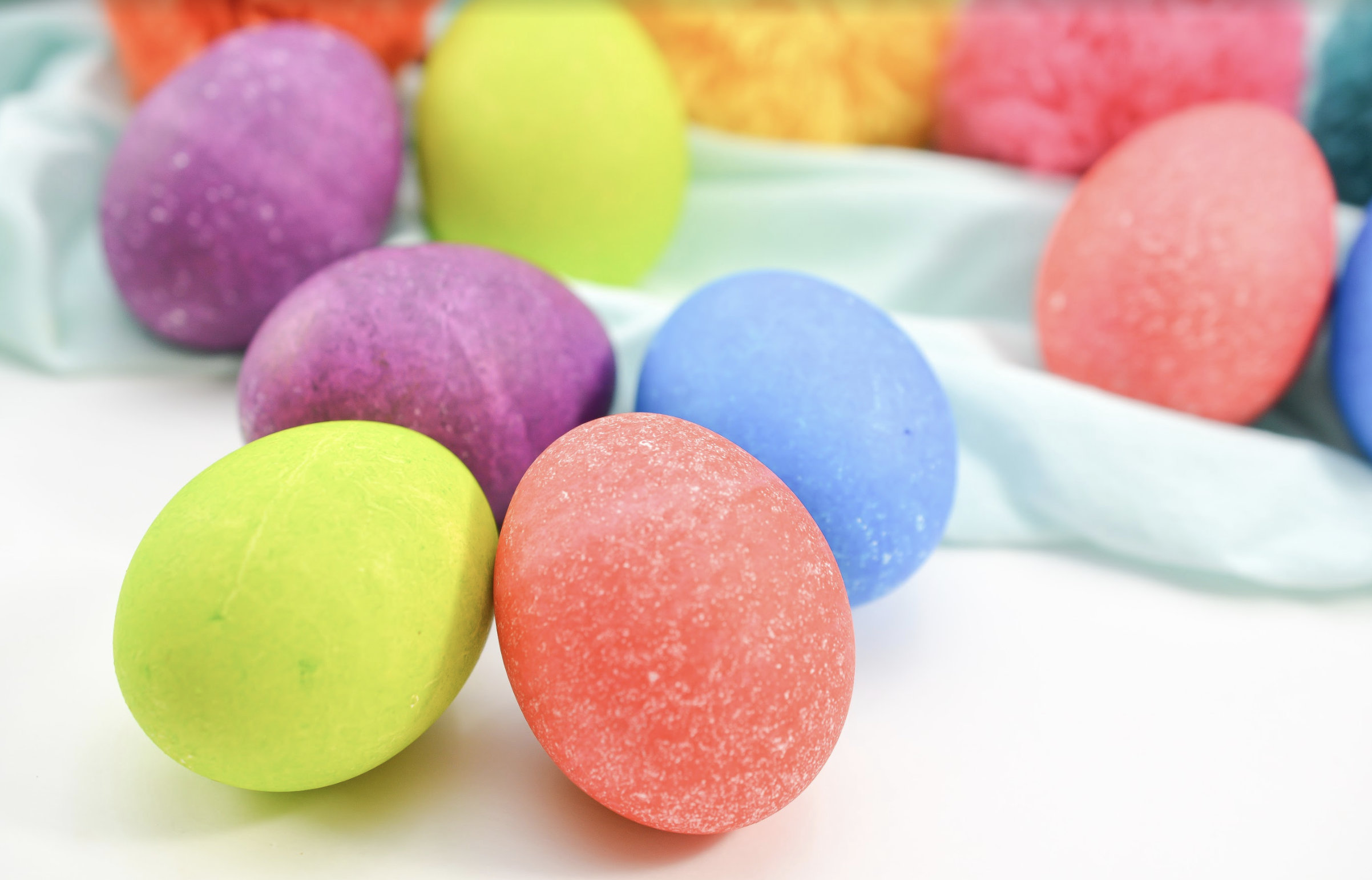 Dying Easter eggs is one of my favorite Easter traditions. I have so many great memories of coloring eggs around the table with my kids. When they were little, most of the eggs ended up a mess of brownish color, not the prettiest, but the smiles on their faces made up for the awkwardly colored eggs! Having fun and being together with family is all that really matters.
Of course, the perfectionist crafter inside of me tried to think of new ways to dye eggs, making them both pretty and fun for the kids. I think I must have tried dozens of egg dying kits and techniques!
Out of every dying method I have tried, I think that Easter eggs dyed with rice and food coloring are my favorites. Dyeing Easter eggs with rice is actually incredibly simple and is a craft that you can do in just about 10 minutes. Rice dyed Easter eggs are also incredibly beautiful. The rice gives the eggs a speckled look that looks like something out of a magazine display. But they are also just so simple to make! Even the littlest kids will be able to make these perfect rice dyed Easter eggs and also have fun doing it.
HOW TO MAKE RICE DYED EASTER EGGS
Okay, so let's get into how to dye Easter eggs with rice. First, gather all of your materials.
What you will need:
12 hard-boiled eggs
4 plastic food containers with lids
rice
food coloring – Easter or any seasonal colors of your choice
spoons
paper towel lined plate
Step by Step Directions:
1. Hard boil your eggs, rinse in cold water and dry completely.
2. Place an inch or two of rice in the bottom of each food container.
3. Add about 25-30 drops of food coloring to each container, put the lid in and shake well to combine.
4. Put one egg into each container, replace the lid and shake until the eggs are colored to your liking. Less shaking will give a more speckled egg appearance.
5. If the rice dries out too much, simply add a few more drops of food coloring before moving on to the next egg.
Notes:
Once the rice is dyed, remove the lids and place one hard-boiled egg inside the container. Be sure to use white shelled eggs to get the brightest color results. Place the lids back on the container and shake again, tossing the eggs inside the rice.
The more you shake, the darker and deeper the color will be on the egg. Less shakes will make for a more speckled egg.
Remove the food container lid and take the rice dyed Easter eggs out of the rice using a spoon. This will prevent you from dying your fingertips! You can use the same rice again and again to dye more eggs. If the rice starts to look a little dry, just add some more food coloring and keep shaking!
Dyeing Easter eggs with rice is such an easy way to make pretty eggs that will look great on your table this Easter. Your kids will have a lot of fun shaking those rice-filled containers and they will also be proud of how beautiful they were able to make their own Easter eggs.
I hope you and your family try these Easter eggs dyed with rice a try and be sure to send me some pictures of your gorgeous results. I'd love to see how they come out!
I hope this craft brightens up your Easter this year and for many years to come. Happy Easter everyone!
LOVE THIS POST? PIN IT HERE!
You Might Also Like…