Looking for free printable gift bag toppers for Valentine's Day? It's your lucky day! Get your own cute printable gift bag toppers right here on Hip Mama's Place!
I don't know about you all but Valentine's Day is one of my favorite holidays. What could be better than a day to tell your loved ones how much they mean to you combined with a hefty dose of chocolate and candy?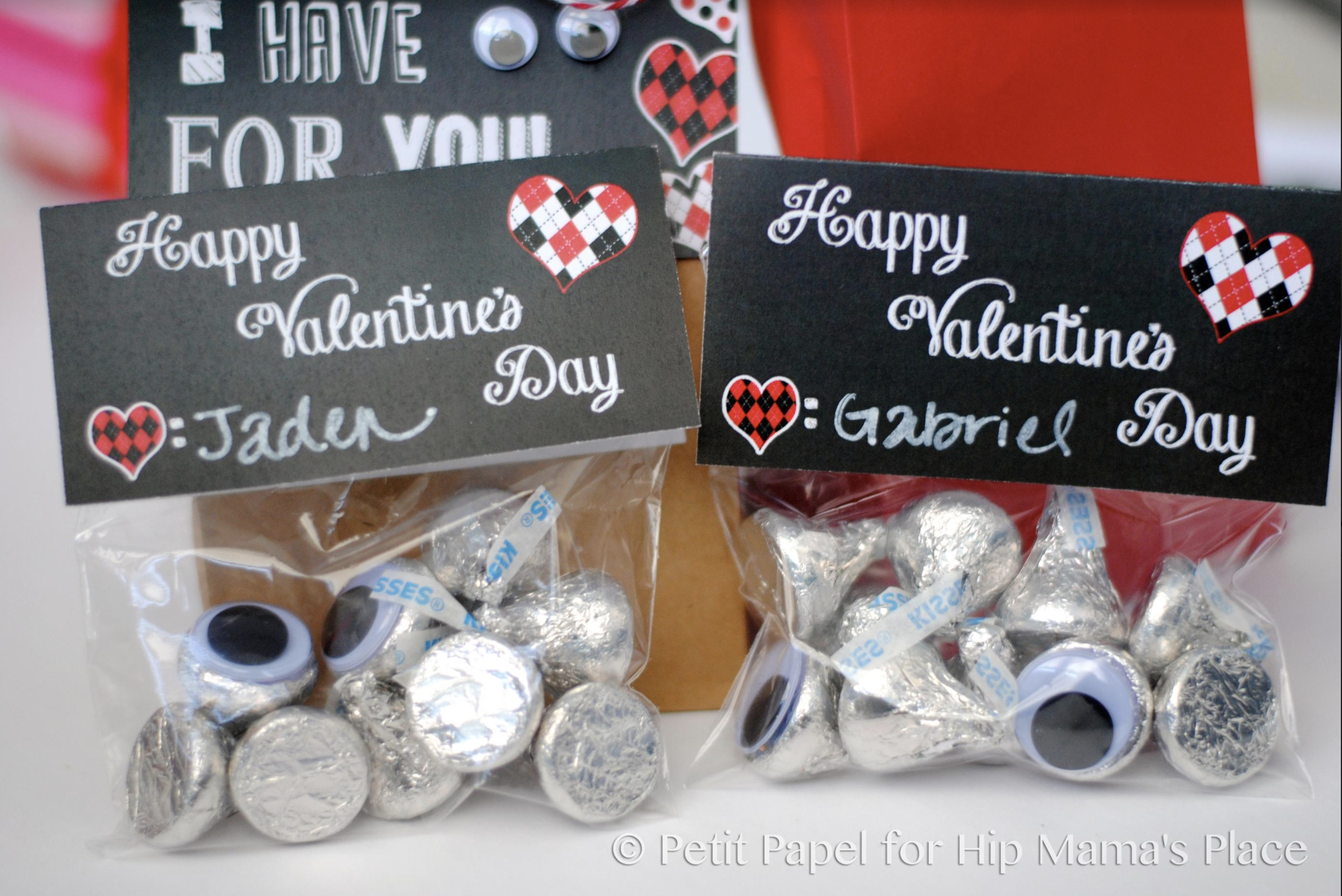 I have two sons and am always looking for quick ways to create personalized, unique and fun gifts for their classmates that doesn't break the bank.
These free printable gift bag toppers for Valentine's Day are so cute and are very easy to make!
Here's what to do:
1. Download the high resolution file here and here to print at 100% scale to fit a 4×6 cello bag.
2. Cut out each individual bag topper.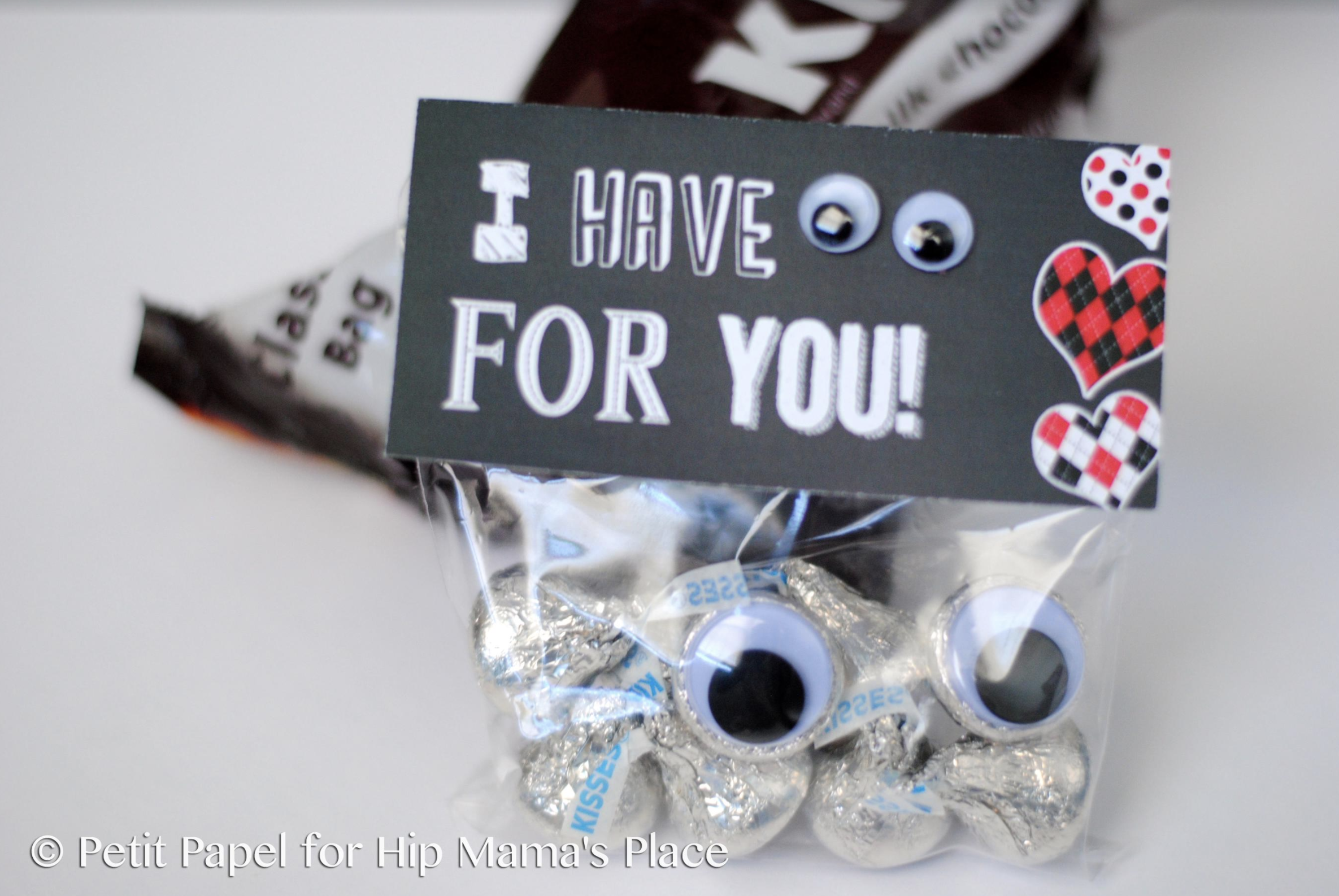 3. Fold in half and staple to the top of a bag loaded with Valentine goodies.
4. Glue two wiggly eyes (available at any craft store) in the blank space after the word 'HAVE'. This is the front part of the goody bag topper. The back will say "Happy Valentine's Day" with enough space to write in your child's name beside the argyle heart (for boy) or chevron heart (for girl).
Pen and pencil show up on the chalkboard backing but I think it looks pretty fantastic to use a white paint pen. Yes, it's easy as that!
"No candy" tip: If you'd rather not fill your goody bags with candy, Amazon has these fun, inexpensive eye finger puppets
as an alternative to candy. Or check your dollar stores for similar items or for other non-candy items to fill your goody bags!
I'm so glad that I could share this with all of you! I hope you all enjoy it! Happy Valentine's Day and hope we keep in touch!
This post FREE Printable "I Have Eyes For You" Valentine's Day Gift Bag Toppers was contributed by Natalie Standard from the lovely Etsy shop, Petit Papel, where she offers custom invitations for all occasions, custom canvas art and more.
LOVE THIS PRINTABLE GIFT BAG TOPPERS? PIN IT HERE!