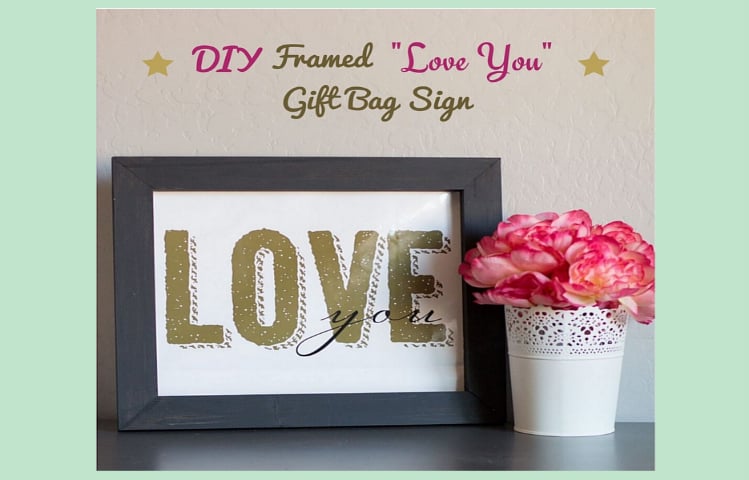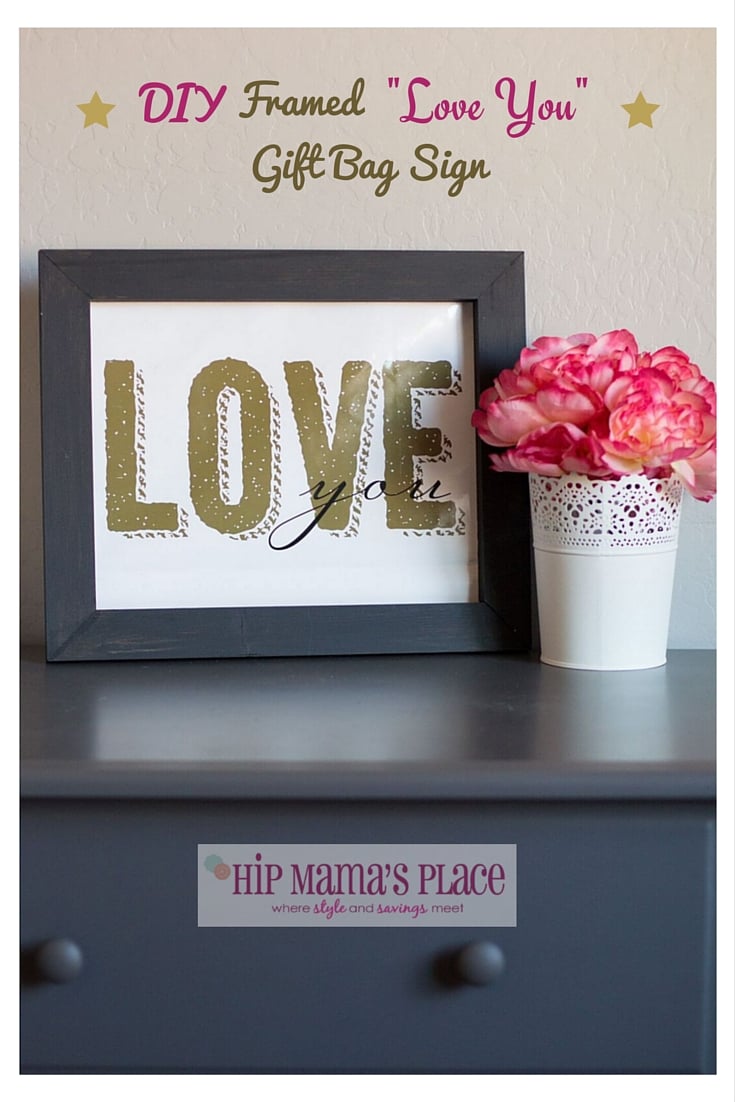 Here's a really neat DIY craft shared to me by my lovely, super crafty friend, Tiffany. This one is a DIY framed print that she cut out of… (ready to hear this?) – a gift bag! How creative is this? Follow her step by step directions on how she made this adorable framed sign, if you're inclined. This is perfect to display on top of a mantel, table or dresser this Valentine's Day!
DIY Framed Gift Bag Sign
Materials:
gift bag with a design of your choice
hot glue gun
speed square
pencil
ruler
Frame (make sure frame and gift bag are compatible in size)
-or-1×2 to make your own frame
-miter saw
-paint
-wood glue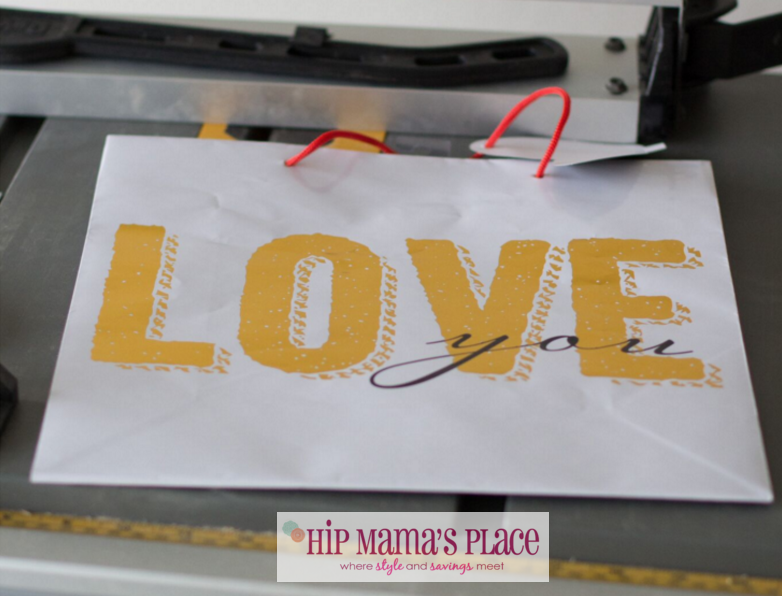 1. Begin by opening up your bag and cutting off the part you wish to frame. Don't cut down the seam of the bag, but instead, cut down the side of the bag to allow for overlap.
2. Set your miter saw to 45 degrees. Cut off the end of the wood at 45 degrees.
3. Line up the piece to your bag and measure the length of the wood and then cut at 45 degrees. Note: When you cut, make sure the blade is on the outside edge of your line. This will make sure you cut your piece just slightly bigger than needed and then you can trim and adjust to the exact length you need.
4. Repeat with all sides.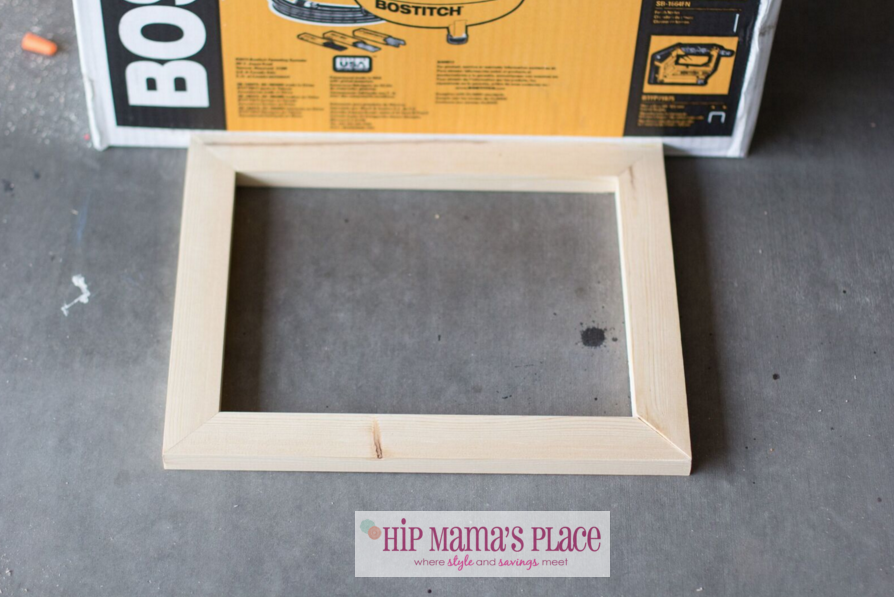 5. Line up each piece of the frame. Use a flat surface to push the wood up against to ensure you have a good fit.
6. Paint the wood with desired color (chalkboard paint is pictured). Painting both sides is optional but it make for a nicer finish when both sides are painted.
7. Once your bag has dried, line up the frame over the bag. Once you have the bag lined up properly, hot glue the bag in place.
Optional: Cover the back of the frame with a thin piece of plywood, butcher paper or fabric.
So, personal confession: I'm not this crafty with hammer and all. I am more of a paper-scissor type crafter. 🙂
Would you make this craft? Why and why not? Tell me in the comments!
You Might Also Like…