This is a sponsored post written by me for Kings Dominion. I received complimentary tickets and compensated for my time in facilitating this review. As always, all reviews and opinions are entirely my own.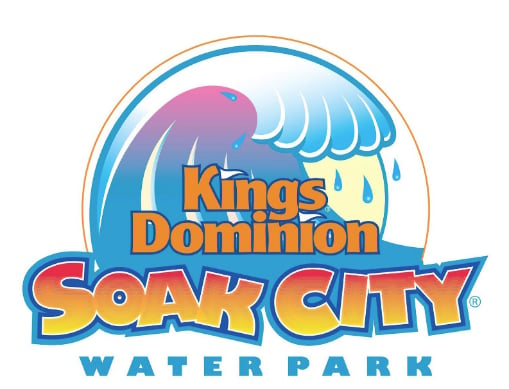 If there's one thing my kids absolutely love to do in the summer, it's going to the beach or the water park. So recently, we were invited to visit the new Kings Dominion Soak City and we couldn't be any more thrilled! 🙂
If you live in or around the DC metro area, chances are, you've been to (or at least heard) about Kings Dominion. After all, this popular amusement park in Doswell, Virginia has been around since the mid-1970's. My husband, who grew up in Northern Virginia (Woodbridge, to be specific), has many happy memories about this park when his parents used to take him here as a child.
We visited the Kings Dominion just this past Spring, but this last visit a couple weeks ago was different. I was elated to know we were going to be the first ones to see (and enjoy) the opening of the newly expanded Soak City Water Park – a spectacular place for people to enjoy the sun and engage in so many fun water activities!
How We Spent One Summer Day at Kings Dominion
Kings Dominion is only about an hour drive away from our house, but since we're not morning people, we always leave our house mid-morning every time we go here and arrive close to noon. So this time was no different. We rested for a few minutes when we got there and hang out on the main park entrance area…and had my boys go on a couple small rides.
I love that there are tons of places to eat at KD. But of course, we chose to go to Chick-fil-A (my boys' fave place to eat!) located just right around Planet Snoopy where we stopped for a little bit to see Snoopy and the Gang action and where my boys rode on the PEANUTS Turnpike (originally named Top Cat's Turnpike and Junior Turnpike when it opened in 1978).. so cute! 🙂
After lunch, my boys could no longer hold on their excitement to go play in the water. So we went to the dressing area to change into our swimming suits, rented our own locker to leave our personal belongings in and from there, we were off and ready to explore Soak City!
This year, Kings Dominion has added several new thrill rides within Soak City Water Park:
* The Hurricane Heights – For thrill-seekers who love going on "aggressive" rides, you'll love hanging out in this 65-foot tall slide complex that offers three thrilling new attractions : (1) On Paradise Plunge, you'll step into one of three chambers where the floor drops out from underneath your feet, sending you in a high-speed, almost vertical free fall through a series of loops and s-curves in a translucent flume; (2) Aqua Blast will send you twisting and spiraling through an enclosed chute featuring four intense 360-degree loops across 449 feet of slide before you're dropped out into a pool of water. At Thunder Falls, you'll have a wet and wild adventure as you climb into a single or double raft before being launched down a series of intense drops and turns.
* Splash Island – Kids get soaked underneath large cascading flowers, take a trip down a slide, or pump and direct water that shoots out from one of the many splash pad creatures, and parents soak up the sun in the adjacent lounge area while they watch the children play.
Watch these videos to see these awesome new thrill rides at Soak City…
While we didn't go on those high water park thrill rides (personal preference), my boys had a blast at a few of the smaller rides and other awesome attractions at Kings Dominion.
We got soaked really good at the awesome White Water Canyon Ride… this is my boys' top favorite ride at KD whenever we go here in the summer! 🙂
They always love the Soak City Splash House!
We also really enjoyed the Big Wave Bay …
And we relaxed and soaked up the sun while drifting down a 1/4-mile river raft ride at the Lazy Rider — two times! My kids weren't ready to get out of it yet when we did.. but we were getting very thirsty by the end of our second ride.
What's nice is that, you'll never go thirsty (or hungry) for long at Kings Dominion! The park has plenty of great places to eat and/or grab a refreshing drink when you need to. I always make sure we stay hydrated with water – especially on a hot summer day. We also had some ice-cold, sweet ICEE® Mix-it-Up that my kids love!
The remaining part of our day at Kings Dominion was spent just hanging out at the Splash Island and then at the Lil' Barefoot Beach – a really laid-back, splash-filled pool designed for small kids where parents can also relax on the lounges while watching their kids enjoy the pool.
By the time we agreed to wrap up our trip, we were hungry for dinner so we stopped at Victoria Gardens Pizza inside the park. One thing for sure, when you're at Kings Dominion, you lose track of time. There's just plenty of cool attractions to explore and fun rides to try you don't even notice how long you've stayed. So by the time we were done with dinner and hopped in our car, it was already close to 9pm!
Overall, we had such a fantastic time at Kings Dominion.. as always! If you've never been there and planning on visiting soon, I highly recommend it for the perfect and relaxing summer getaway for the whole family! It really is one of the coolest places to beat the summer heat!