We all know that the foods we eat can affect our health and may either increase or decrease our risk for certain diseases. I've been on a quest to eat healthier this year and have made significant changes to some of my daily habits. I know that I don't need to make huge changes to eat healthier, or change my habits all at the same time. Setting small goals and changing my eating habits a little bit at a time helped me achieve my overall goals.
So today, I want to share with you 8 ways that I've improved my eating habits:
1. I try to eat a family meal every day at the kitchen or dining table. This helps me focus on consistently eating healthy meals.
2. I follow a regular daily schedule for my meals and snacks. I found that skipping or delaying my meals makes me eat too much because I'm too hungry and I end up choosing unhealthy meals or snacks.
3. I re-evaluated what I keep in my fridge and have added more fruits, low-fat dairy products (like low-fat milk and low-fat yogurt), vegetables, and whole-grain foods to my diet. Instead of just focusing only on taking unhealthy foods away, adding more healthy foods to my diet helps me stay motivated towards my healthy-eating goals.
4. I incorporate vegetables and greens to my main meals. I also make sure that I don't add extra unnecessary calories like creamy salad dressings or cheeses on my salads. Another way that I do this is to try incorporating vegetables in the dishes I make at home. For example, I'll make pasta with broccoli or other greens to it to make it healthier.
5. I go grocery shopping with a list. If I don't have a list, it often results in grocery cart full foods and snacks that are unhealthy or that I regret buying later. Plus, it's not helping the pocketbook.
6. I have replaced high-sugar drinks (including high-sugar juice drinks) with water and drink at least 8 full glasses of water everyday.
7. I'm taking charge of my appetite with the 100% plant-based, weight management supplement called calocurb. I have been taking this supplement for almost 3 weeks now and I found that it has significantly helped cut my cravings. calocurb comes in a delayed-release pill form that activates satiety hormones which makes you feel full so you're not craving more food after your meal. It works by activating a natural, evolutionary response in the body that sends a 'stop eating' signal to the brain. I'm working on decreasing my appetite when it comes to snacking. But there are some people out there that do the opposite, mainly for health reasons like suffering from psychological disorders, chronic infections or to slow metabolism.
I take calocurb twice daily, an hour before meal or snack time. My greatest challenge is the snack cravings I have in the evening, so I take my second pill before my PM snack.
I love that calocurb contains no caffeine, stimulants or fillers and is GMO-free, gluten free and GRAS (Generally Recognized as Safe) approved.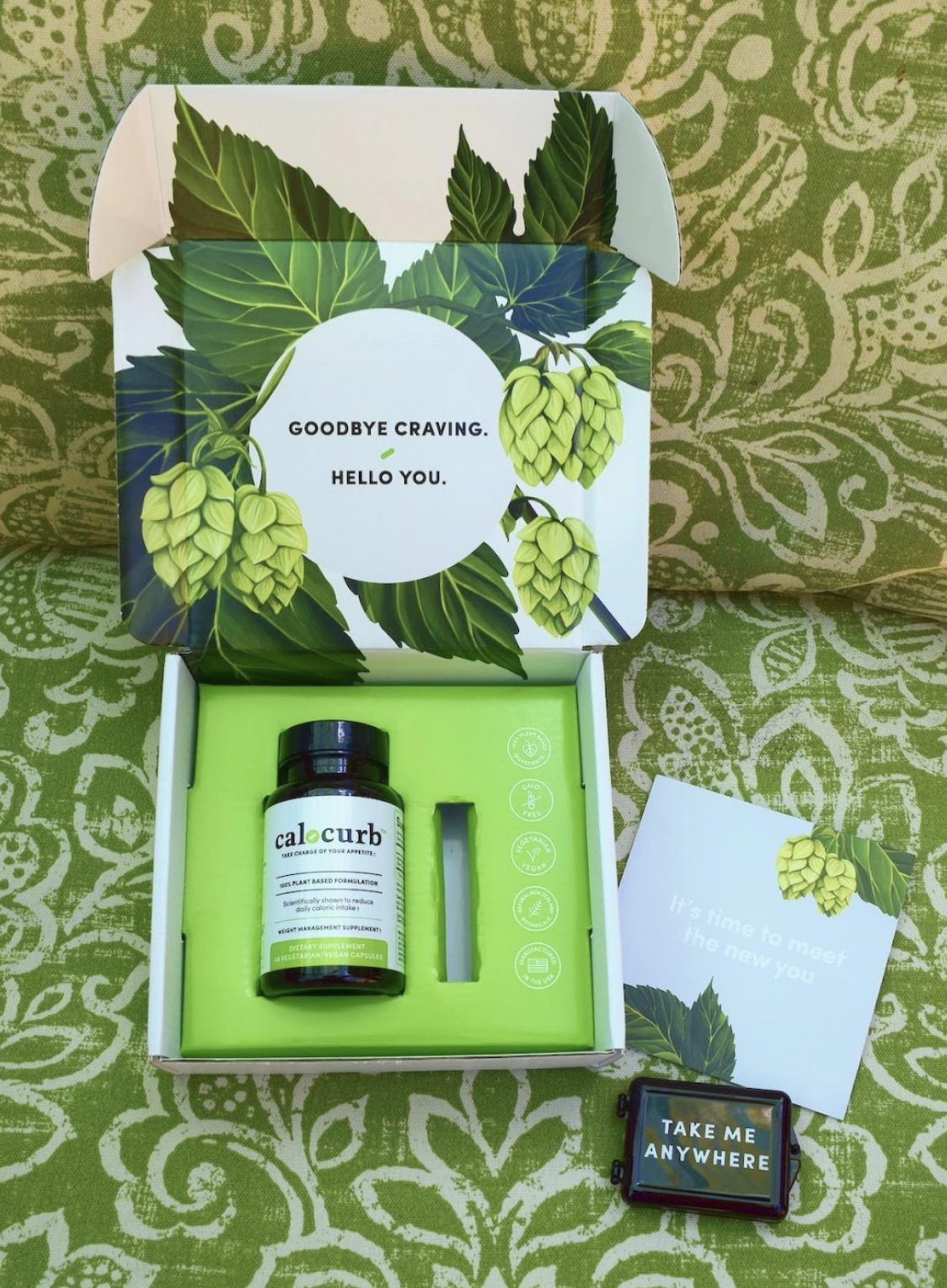 calocurb only has four ingredients:
1) Hops flower extract. Sourced from a specific variety of hops flower grown in clean, green New Zealand. A concentrated hops extract called AmarasateTM is the active ingredient in calocurb and activates the 'stop-eating signal'.
2) Rosemary extract. This natural preservative makes calocurb stay effective longer.
3) Canola seed. Rich in Omega-3s and low in saturated fats, it's canola seed that makes calocurb easily absorbable.
4) Capsule. calocurb's industry leading capsules are vegetarian, non-GMO certified and used in pharmaceutical products in all major markets.
You can find out more about calocurb and why it's a great tool to support your healthy weight management by visiting their website at calo-curb.com
8. And last but not the least, I keep healthy snacks on hand. When in a hurry or on the go, it's so easy to grab those packaged, processed foods which are loaded with preservatives and empty nutrients. For healthy snack options at home or on the go, I make sure I have homemade trail mix (minus the candy), healthy nutrition bars, fiber crackers, nuts and natural peanut butter to spread on apples or bananas, or cut-up veggies like carrots and celery.
Over time, small changes can make a big difference in our health. The choices we make about the food we eat and our lifestyles determine our ability to remain healthy and active now, and enjoy life to its fullest in the future.
GIVEAWAY
Two of you lucky Hip Mam's Place readers will each win a one-month supply of calocurb, so you can try it for yourself! Contest is open to U.S. only and ends on 08/13/2018 at 11:59pm, EST. Enter through the Rafflecopter widget below.
*Compensation was provided by calocurb via Momtrends. The opinions expressed herein are those of the author and are not indicative of the opinions of calocurb or Momtrends.
*calocurb is not intended for use by anyone under 18 years of age or for woman who are trying to get pregnant, pregnant or nursing. As with any dietary supplement, concerned customers should consult their healthcare provider before using calocurb, especially those with a medical condition, who are taking medications, or have known adverse reactions or allergies.