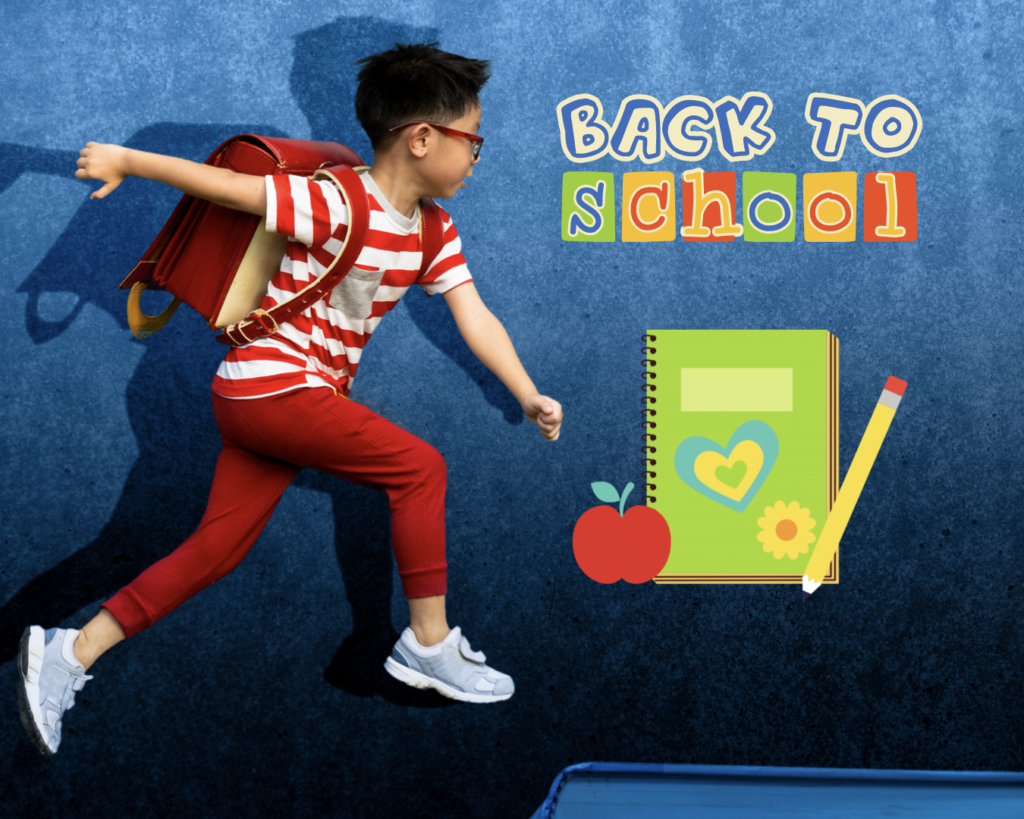 Have you started preparing for your kid's upcoming school year yet? Here are valuable back to school tips. Get ready for back-to-school!
Whether it's their first day of kindergarten or they're entering their senior year of high school, you worry about if your children are fully prepared for the school year ahead. There's no way to really know what they'll encounter, but here are 15 back to school tips to help you and your children get ready for the upcoming school year.
1. Get supplies ready early. As a parent, you probably have a lot going on in your daily life, but it's important that you not hold off on buying supplies. Waiting means that you could miss out on deals or supplies that many parents are after. You can easily find what your kids need from school supplies lists that can usually be found on the school's website or in some stores.
2. Attend back-to-school events. Many schools hold meet-the-teacher events at the beginning of the year. These meetings allow you to get familiar with your children's teachers. Being familiar with the teacher makes it easier to understand what they expect out of your children.
3. Be positive. Your child may complain and groan about going back to school, but it's your job to stay positive. It sets an example for them to follow. Make their upcoming year feel like an adventure.
4. Take a look at eyesight. If you or your child suspects that they have vision problems, test it out before they go back to school. Discovering during the school year could result in them suffering by squinting at the whiteboard and having no clue what the teacher is referring to. Doing it before the school year maximizes their engagement.
5. Brush up your dental routine. During the summer, a kid's daily routine is thrown out of whack. It's likely they won't brush their teeth as often as they should. Before school starts, get them back into the routine of brushing twice a day for two minutes each time. Don't forget to floss too!
6. Read, read, and read more. Encourage your child to read. Summer reading makes the transition back to school so much easier. Make it an activity that you guys do together; begin or continue reading with your kids every day for at least 10 minutes.
7. Encourage vision e-breaks. For students both young and old, classrooms have become more technology-based. Teach them to take small breaks from the computer to reduce the chances of vision issues and allow them to interact with the world around them.
8. Ensure a safe walk to school. For some parents, the best option for older kids is walking. If your kid walks to school, be sure to check the paths that they're taking to ensure that they're safe before the school year starts.
9. Vaccinate against meningitis. It's important that you vaccinate your kids before they go back to school, as the classroom is a petri dish for germs and disease. Vaccination against meningitis is particularly important for preteens and teens, as the bacteria is spread through coughing and kissing.
10. Shift back to a sleep routine. Just like it is with brushing their teeth, your children will neglect their sleep routine during the summer. They go to bed late; they wake up late. It's important to get them used to waking up before 8 a.m. weeks before school starts so that they're not grumpy and tired in the classroom.
11. Equip for sports. If your kid does sports or wants to try out sports during the school year, get their equipment before the school year begins. Many sports jump into tryouts and practice right when school is back in session.
12. Guard those teeth. If your kids do participate in sports, invest in a mouthguard before the start of the sporting event. If your child gets a mouth injury from playing soccer, football, baseball, basketball, or swimming, then you'll be dishing out some major bucks on dental work.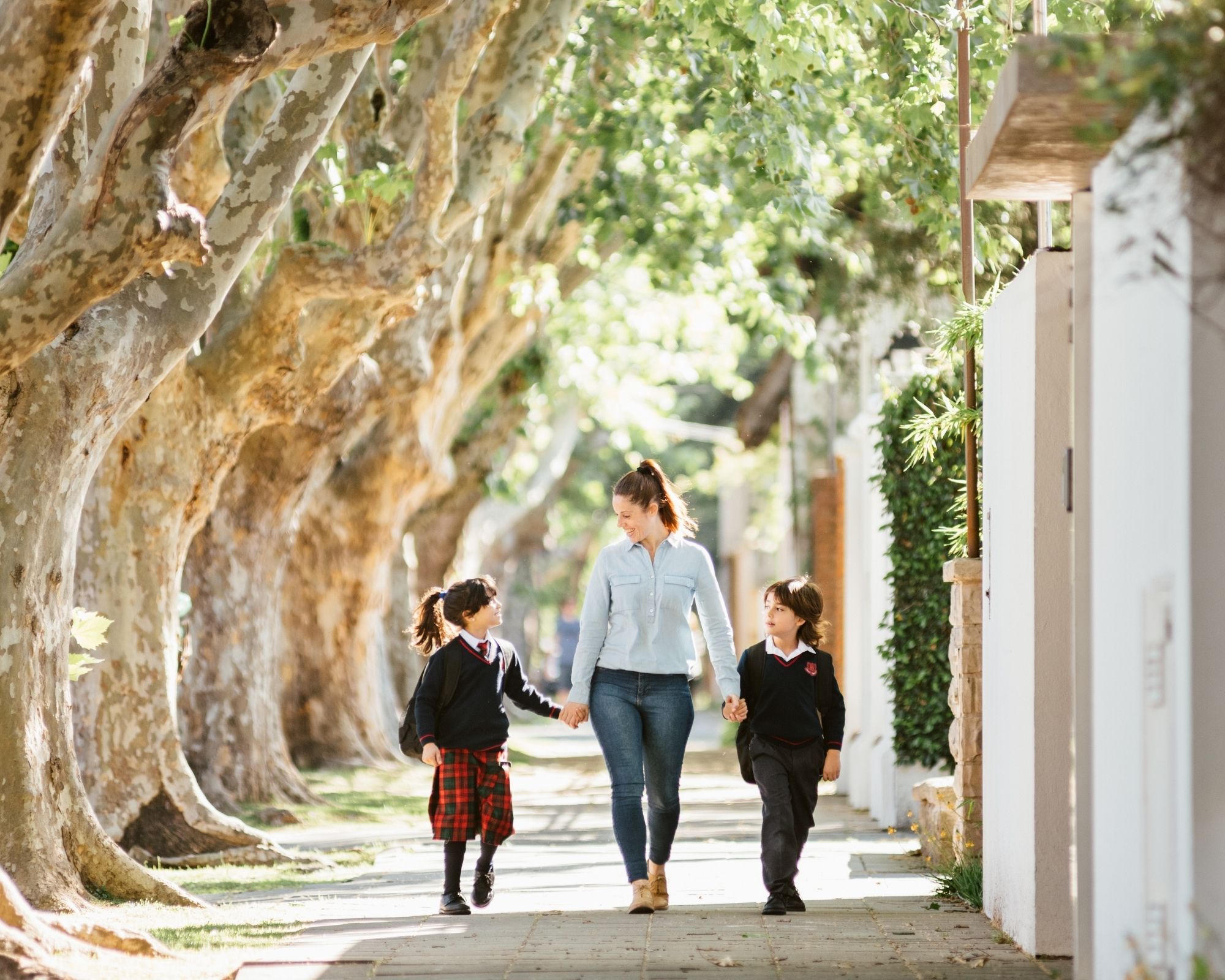 13. Ease first-day jitters. Some kids get really nervous for their first day back to school. Help them ease their nerves by talking through it or by doing a practice run. If they're really bad, ask the school if your kid can walk the school to understand the layout and meet teachers to feel more comfortable.
14. Let go of little ones. Some kids are super excited about their first day of school, and it's the parents that suffer from separation anxiety. Instead of hovering, find ways to calm yourself and accept the fact that your little one is growing up.
15. Address anxiety. Anxiety has become a major staple in many students' lives. The stress of getting work done and making their teachers and parents proud has led many kids to have panic attacks. Talk to your children about your expectations; let them know that you're there to help no matter what.
Going back to school doesn't need to be scary for you or your children. These 15 back to school tips and tricks should help any back-to-school nerves that you or your kids may have.