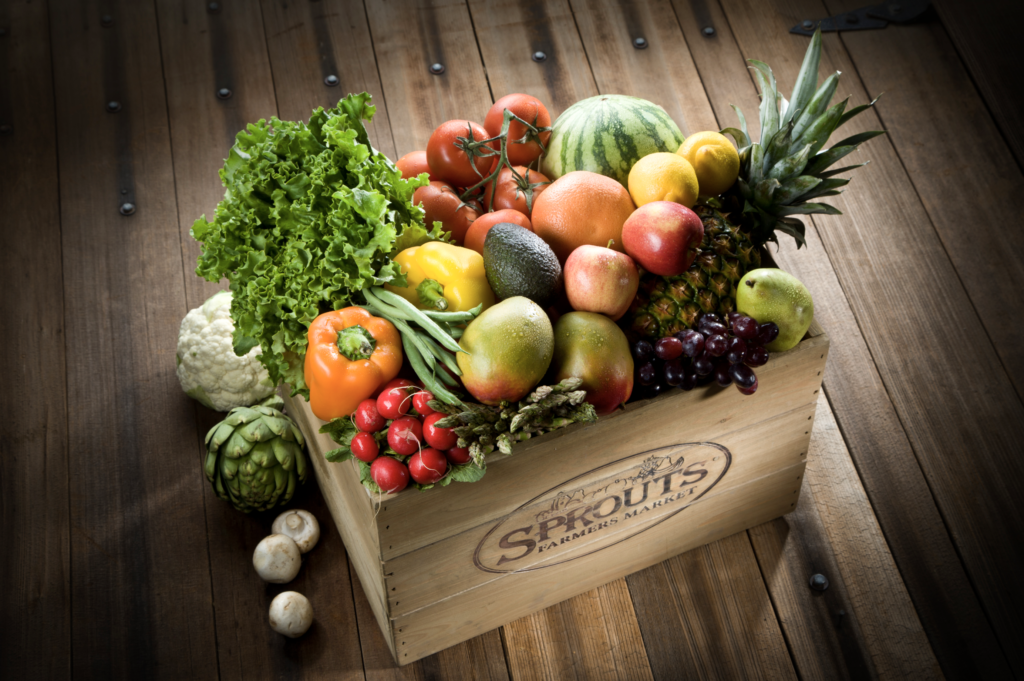 This post is sponsored by Sprouts Farmers Market. All views and text are my own.
Hello and happy Wednesday, everyone!
Recently, I shared with you my excitement about the Sprouts Farmers Market store opening in Herndon (Virginia) on October 2. Well, today, I want to share a variety of ways you can save at Sprouts, plus grand store opening deals you won't want to miss out on – if you live in or near the Herndon area!
But before I get into all the details, let me tell you some reasons why my family loves shopping at Sprouts:
Sprouts is famous for its

farm-fresh produce

, which is priced on average 20 to 25 percent below supermarket prices. One of the first things you'll notice is produce prominently displayed at the center of the store. There are staples like apples and avocados, and more unique items like cotton candy grapes, lychee, star fruit and more. If you're unfamiliar or curious about an item, you can just ask any team member who will help you sample it!

Sprouts makes

healthy living for less

easy with a variety of ways to save throughout the store! More than one-third of the store is on promotion at any given time!

I can always count on great taste and top quality when it comes to Sprouts Brand. With more than

2,400

products to choose from throughout the store and new items arriving frequently, I find new favorites every time I shop.

I love saving money, so I appreciate the exclusive

digital

coupons through the

Sprouts app

which helps me

plan ahead and save. To avail of these digital coupons for your next Sprouts shopping trip, just create a Sprouts account to clip digital coupons, and simply scan your custom barcode in the app during checkout to enjoy instant savings!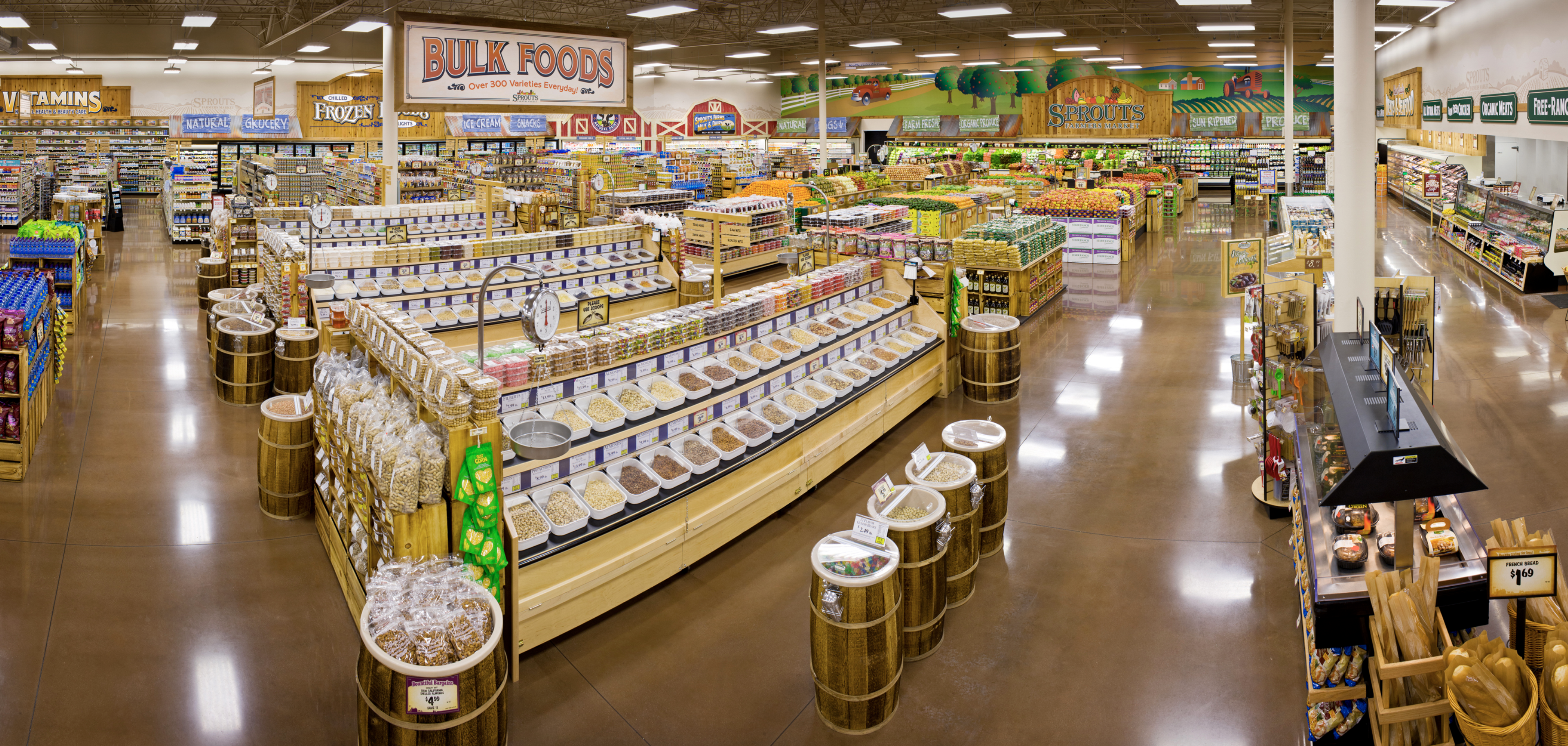 I can scoop up more savings in the

Bulk Department for

beans, grains, granolas, spices, nuts, sweets and much, much more. I can buy as little as I need, or as much as I want, and less packaging in the Bulk Department means even greater savings!

To make sure you feel good about your purchase and have fun trying new things, Sprouts offers a 100% money-back guarantee. Love it or your money back!

Sprouts Brand offers a wide selection of natural and organic products, as well as gluten-free, vegan and non-GMO varieties.
If you live near or around the Herndon area, here's what you can enjoy at the Grand Opening Day on October 2:
The first 200 shoppers in line will receive 20 percent off their initial total purchase. Doors open at 7 a.m.!

Delicious muffin and coffee samples will be served to everyone in line before the doors open.

Upon checkout, every 15th shopper will receive a coupon book featuring Sprouts savings.

Every customer will receive one free reusable bag with purchase.
For the Grand Opening weekend, here are the deals:
Saturday, Oct. 5

– The first 200 customers to make a purchase will receive a coupon booklet for five free deli items.

Sunday, Oct. 6

– Upon checkout, every 15th customer will receive a coupon for $5 off a purchase of more than $15 to use on their next visit.
I recently received some samples of Sprouts brand products and I'm loving a few of their seasonal pumpkin items including these Sprouts Pumpkin Iced Cookies and Sprouts Maple Pumpkin Butter. Mmmm… yumm!
Do you love shopping at Sprouts Farmers Market? What do you love about them? If you haven't been to a Sprouts Farmers Market store and if you live in or around Herndon, Virginia area, don't miss out on all the fantastic deals on Grand Opening Day on October 2!
You Might Also Like…