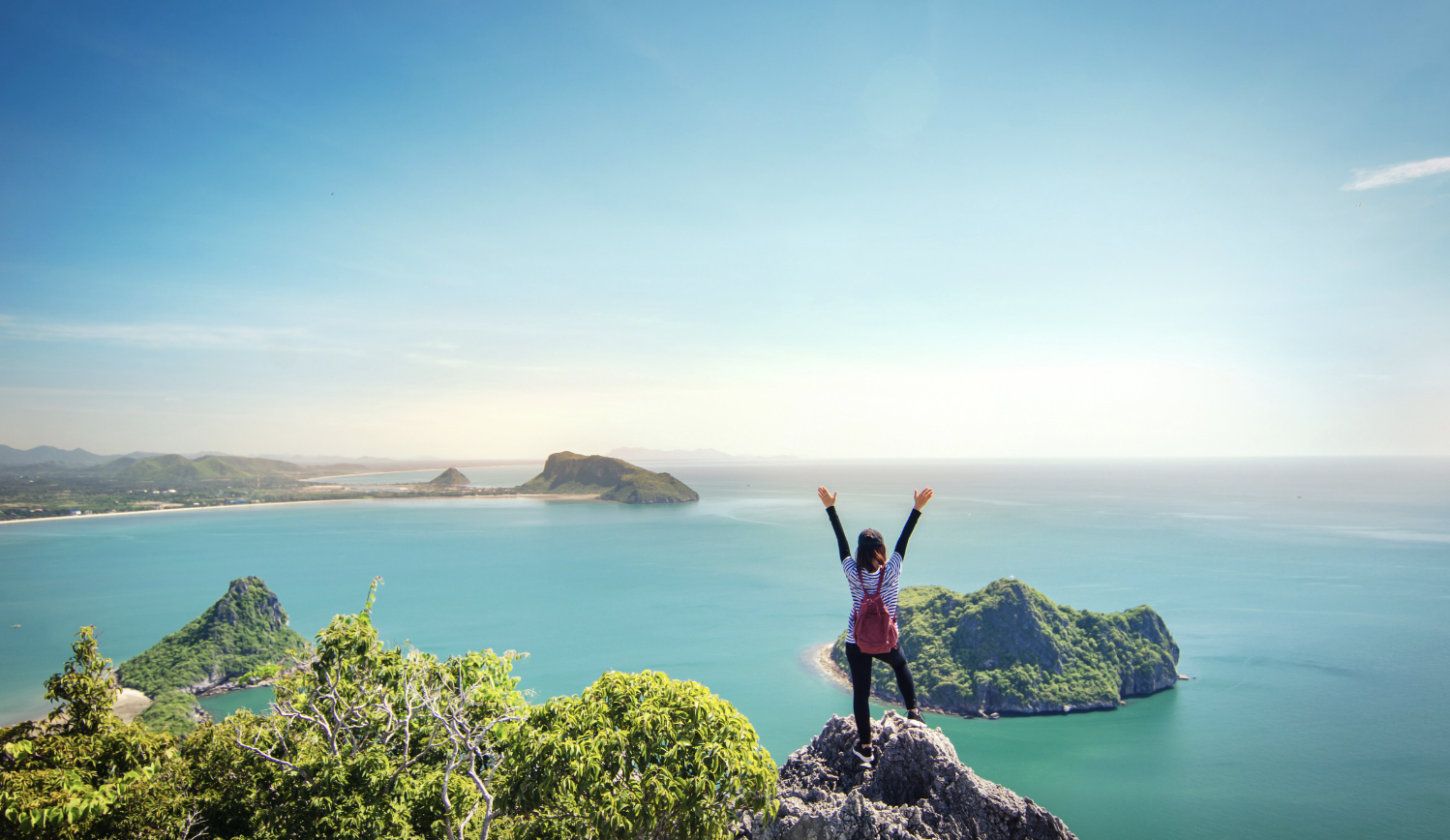 If you have ever found yourself saying, "I really want to go there," or "Wow, that place looks beautiful and I'd love to see it," then you are not alone. How many of us sit around and talk about where we would like to go or dream of exotic locations to explore? I know that I do on a very regular basis, so why not take a chance and visit some of your "dream" places? The world can be your oyster if you want it to be!
Let me try to help convince you to get your passport now by giving you 8 reasons why you should travel – now!
1. Travel can challenge you. If you are stuck in a rut and you find yourself getting your morning coffee at the same cafe and you struggle to get through the 8 hour work day, then you aren't being challenged enough. Travel is the perfect way to break up your routine and discover new locales and the challenges that may arise. Overcoming those challenges empowers you and keeps life interesting.
2. Travel equals adventure. Sitting in your morning commute is not much of an adventure, but exploring the city streets of Paris or driving through the stunning countryside in Ireland is more of an adventure. These adventures give you the opportunity to get outside your comfort zone and to experience new and exciting things.
3. Travel opens your mind. There are so many other ways that people live in the world, so get out there and see how people in other countries live. Travel helps us to dispose of any prejudice or ignorance we may carry with us. When you see how others act and live in their own environment, it helps to understand why they are different than us. A study have discovered that meeting people from different cultures, learning new languages, and experiencing their music and various cuisines are linked to unconventional problem solving skills and enhanced creativity.
4. Travel means learning new languages. How cool would it be to learn a few words in Thai to say please and thank you? Or how about breaking out your rusty Spanish to book a hotel room in Madrid? Anywhere you go you can pick up some words or learn a new language that you didn't even know about.
5. Travel inspires new friendships. People you meet while you are on the road can quickly become vital contacts for future trips as well as an invaluable resource for that visit. Find out the best places to stay, eat, and explore while creating new relationships along the way.
6. Travel creates an appetite. No matter where you are traveling, you will always be able to find a favorite restaurant to indulge in at the end of a long day of exploring. Go ahead and ask the locals where the best eateries are so that you can experience their food culture exactly like they do. You just may fall in love with a certain dish and then try to recreate it when you get home.
7. Travel makes your dream a reality. You've spent numerous hours imagining what a trip would be like so why not get started planning one now? Get online and start researching some of your dream destinations. Search for airfares from JFK to Frankfurt, Germany or find the cheapest fare from Mumbai to Indore. Either place will turn that dream into the real deal if you just book it.
8. Travel gives you interesting stories. Imagine the next dinner party you throw and you can say things like, "that glacier in the Alps was beautiful." Even the simplest antidote from an adventure you had will create interesting banter for dinner conversation. Just be careful and keep it light so you don't overdo it and be "that person" who goes on and on.
Why travel? Well, because you can and you should. Planning and then finishing a trip offers you a sense of accomplishment and sure beats just talking about it. Create a bucket list of exciting places to visit and go for it. When you get out of your comfort zone and start to see the world, you will be amazed at how fast you adapt to new people and cultures, so don't let fear hold you back – make it happen!
This is a collaborative post. All views and text are mine.
You Might Also Like…