This post is sponsored by Sprouts Farmers Market. All views and text are my own.
If you live in Northern Virginia and/or the Metro DC area, say hello to a new Sprouts Farmers Market opening in Herndon, Virginia on October 2nd!
I really missed shopping at Sprouts Farmers Market. I used to live in Houston, Texas where it was only a ten minute drive to this store. I remember always going there for their fresh produce and yummy baked goods. They also carried some of my 'must have' natural body and skincare products so I always get super excited every time I shop there.
Well.. that all changed when my family and I moved to Northern Virginia.
So, imagine my excitement when I learned that Sprouts Farmers Market is opening a new store here in Herndon next month!
If you're not familiar about Sprouts Farmers Market, let me sum it up to you in one sentence: it's a healthy grocery store that offers fresh, natural and organic foods at reasonable prices.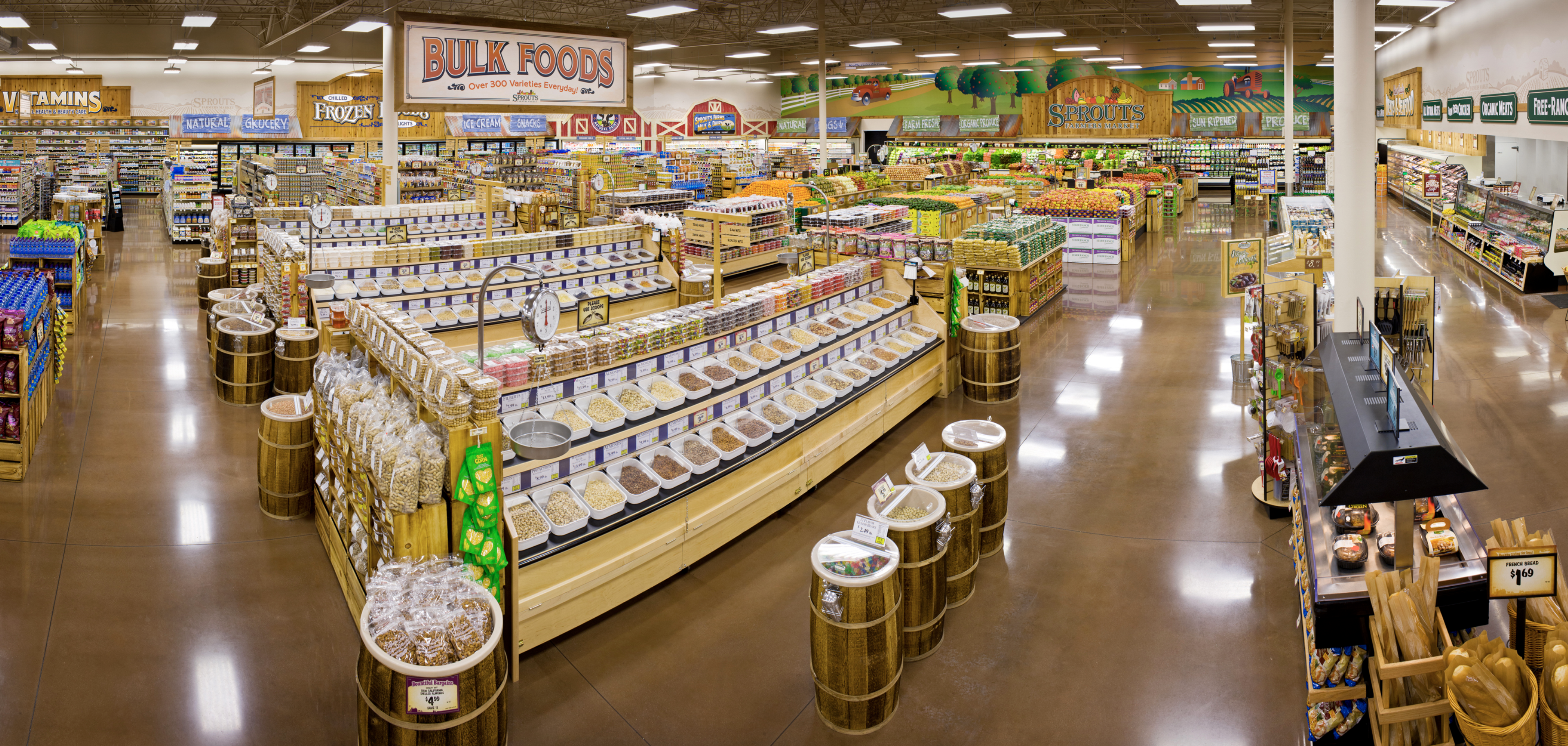 Trust me when I say that you'll fall in love with Sprouts Farmers Market on you very first visit! Yaaasss, my friends, this is an all-in-one store where you can have a complete shopping experience! They got fresh produce, meat and seafood, bulk foods, vitamins and supplements, packaged groceries, baked goods, dairy products, frozen foods, natural body care and household items. Everything in this store is high quality and the prices are easy on the pocketbook, which I know you'll all appreciate.. that is, if you're budget-conscious like me. 🙂
So… here's what you can expect at the new Sprouts Farmers Market in Herndon:
Sprouts stores contain around 19,000 products, 90 percent of which are natural or organic. The other 10 percent of products cater to the more mainstream consumer who may be just beginning to explore healthy eating options.
Sprouts offers an array of attribute-specific items — an average store stocks approximately 4,000 gluten-free, 3,000 organic, 3,000 non-GMO and 500 raw items, just to name a few.
Sprouts' unmatched produce selection is what gives the store its broad appeal. Their produce prices are on average 20 to 25 percent below traditional supermarkets.
At The Butcher Shop at Sprouts, shoppers can enjoy meat cut in-house by highly trained butchers who grind more than 20 varieties of sausage daily, help with cooking tips and special orders, and can custom cut anything to your liking. With smart buying and high volume, Sprouts is able to deliver all-natural, never frozen, grass-fed and USDA Choice beef, chicken and pork at affordable prices.
Nowhere are Sprouts' trained team members more evident than in the popular Vitamin and Body Care Department, which features more than 7,500 products. Our cutting-edge assortment features items with sustainable and ethically sourced ingredients.
Sprouts continues to innovate in the Market Corner Deli where shoppers will find prepared entrees and sides, a salad bar, soup, fresh sushi and juice to cater to the on-the-go shopper. Made-to-order sandwiches from the Market Corner Deli start at $3.99!
The new 30,000-square-foot store Spouts Framers Market store in Herndon will be located at 494 Elden Street will open on Wednesday,October 2 at 7 a.m.
In the next post, I'll be updating you all with new photos here on the blog and on my Instagram after my visit to this new store in Herndon… I promise! 🙂
For now, go check out their website to learn more about Sprouts Farmers Market in Herndon: https://www.sprouts.com/store/va/herndon/herndon/