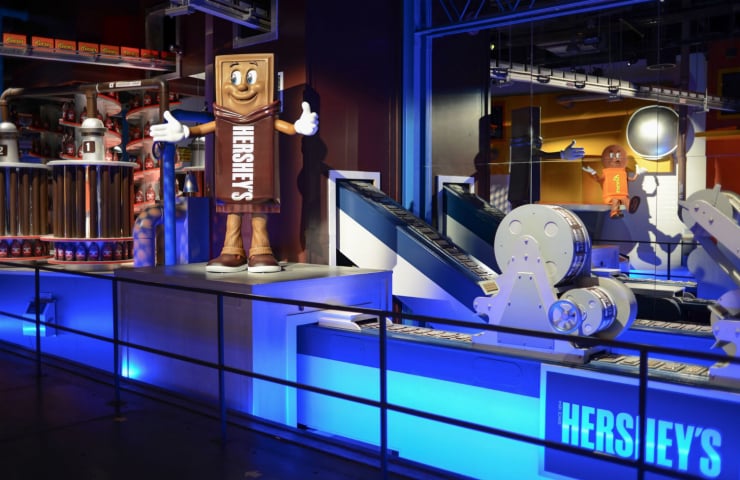 How is your summer going so far? Mine is totally busy and I'm loving it!
As we do every summer as a family, we line up our family trips and activities. We want to hit a few places to visit this summer and our first one was Hershey Park in beautiful Chocolatetown – Hershey, Pennsylvania!
My kids were really excited about Hershey Park so we decided to book a hotel close to the park and stayed for two nights so we could have more time to explore the park and participate in the many fun activities they offer.
The first thing we did when we got to the park was check out a few family rides. My kids aren't into high thrill rides so we stuck to the mild to moderate thrill ones. We enjoyed the Monorail and the Coal Cracker fun rides! Before we headed to the Boardwalk, we stopped to rest and grab a quick lunch at the park food court.
Once at the Boardwalk, we found our way to one of the changing rooms, put on our swimming suits and then headed to the East Coast Waterworks for some wet, refreshing fun for our boys! They loved the slides, interactive water toys, cross bridges, tip cones and more!
We were having such a wonderful time at the Boardwalk!
But the highlight of our visit to Hershey Park was the re-imagined Hershey's Chocolate World Tour – a 30 minute immersive chocolate-making tour that's offered free to Hershey park visitors – no admission tickets required!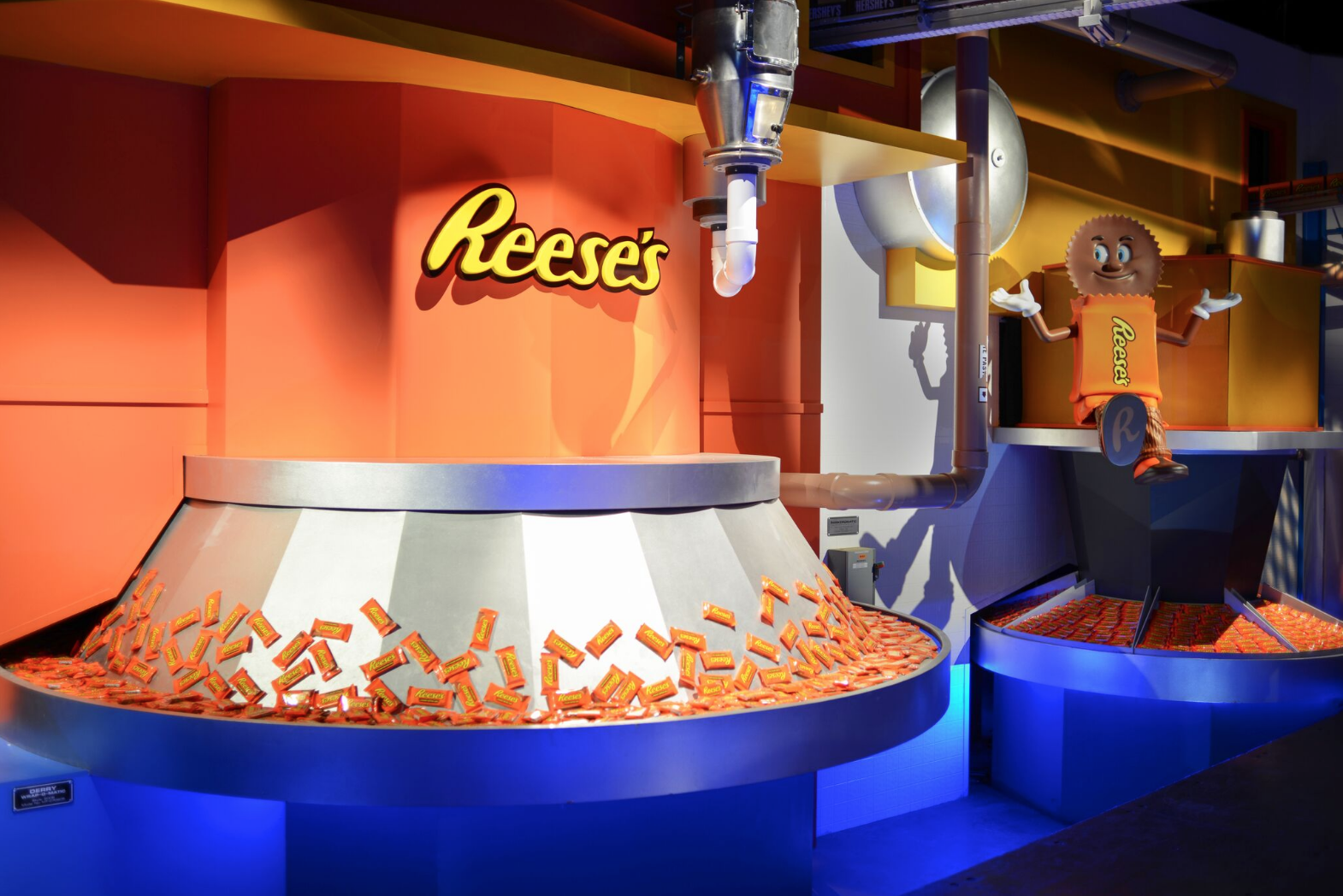 My whole family really enjoyed this fun, entertaining and educational activity where we saw, felt, heard and smelled the transformation of cocoa beans to HERSHEY'S famous chocolate! At the end of the journey, we also enjoyed a FREE Hershey's product sample!
Here are the NEW features of the Hershey's Chocolate Tour, in case you plan to go this summer!
Immerse yourself in the cocoa farms of West Africa and the dairy farms in Central Pennsylvania
Hear and see the story of chocolate making through new technological effects
See the new, state-of-the-art animated figures, including their famous barnyard cows
Sing along to the sweet, catchy, and new theme song
Experience the social media-enhanced finale, featuring Hershey fans from around the world
After your Hershey's Chocolate World Tour experience, the main lobby offers the opportunity to shop for Hershey's favorites including a sweet array of seasonal treats, classic varieties and HERSHEY'S CHOCOLATE WORLD exclusives! Other available attractions within the Hershey's Chocolate World are the Create Your Own Candy Bar, 4D Chocolate Mystery, Chocolate-Tasting Experience and the Trolley Works.
We have not fully explored Hershey Park on this trip, so I'm sure we'll be back again soon!
So, since we're on the subject of family trips/vacations, I also want to share with you my very own tips to avoid the stress of family vacations. You know, family vacations are meant to be a break from the every day, a chance to do something new or see people that you don't see often. But, that doesn't mean that family vacations are easy! In fact, stress is one reason people claim they "need a vacation from their vacation". But that doesn't have to be your family!
Here are five ways to avoid the stress during your next family vacation!
5 Ways to Reduce the Stress During Family Vacations
Have correct expectations

. This goes without saying for some things, but we often need a reminder that not all kids can handle a sit down restaurant, much less fine dining. If you don't have a sitter, plan food times so that it is low stress. The same goes for things like museums and grandmother's house. Not everything is kid friendly, after all.
Be prepared

. You know the saying, "expect the best but prepare for the worst?" This is so true for vacations. Assume that the 8 hour drive will take 10. Have back up clothes for your toddler. Heck, put the newly potty trained 3 year old back in a pull up for the trip. Do what you have to do to keep sane!
Have a back up charger for your phone

. Yep, you will need it. From navigation to keeping the kids occupied, your phone will need to be charged. We depend on them for reservation numbers and funny cat videos to keep the kids happy, so don't be afraid to grab am extra car charger, as well as an extra regular phone charger.
Know your go-to places just in case

. This is part of being prepared, but is more about knowing where the pharmacies are if you have a kid who may need an epi-pen or another refill at random. It also means knowing how to use a warranty repair on your car if you're on a road trip. By looking at this in advance, if something does come up, you know what to do.
Pack plenty of fun

. If you're on a long plane trip, then keep a gift to unwrap for after they finish eating, or other time that is associated with around the half way point. If you're on a road trip, find a safe neighborhood park and stretch the legs by getting some play time in. These small things can go a long way!
What do you do on vacation that causes stress? Have you learned any tricks to keeping your family happy during vacation? Remember too, that making sweet and lasting memories with your family doesn't have to be complicated or expensive. If you're looking to make sweet, lasting memories with your family this summer, consider Hershey Park and the Hershey's Chocolate World Tour!
This post was sponsored by HERSHEY'S CHOCOLATE WORLD and its advertiser. All opinions are mine. Some images provided by the sponsor.