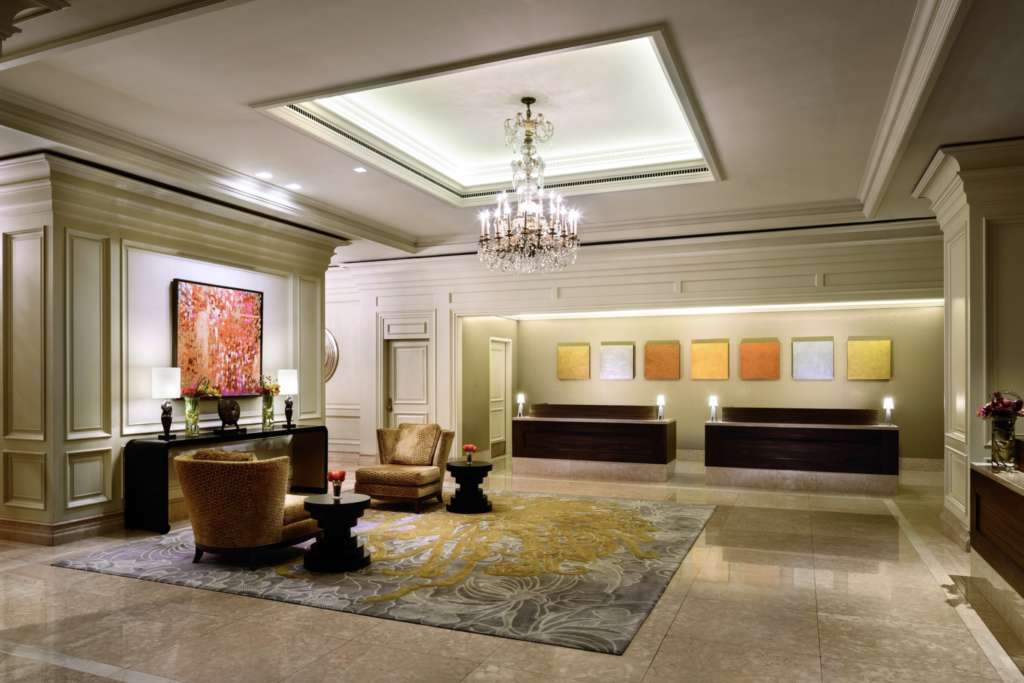 It's no secret that my family and I love Washington, DC. It's not because it's the nation's capital or that we live fairly close by, but also because it's really an affordable place to visit. With dozens of free museums, memorials, historic sites, concerts and events, Washington, DC is the place to be any time of the year. We go multiple times a year and each time we do, there's always something new and fun to do or see. There's a ton of options for entertainment, outdoor recreation, great restaurants and places to relax and unwind.
Overall, Washington, DC is a really vibrant, fun city to explore that has so much to offer!
Recently, I have had the good fortune to experience "The Ultimate Staycation" with my husband at the Ritz-Carlton, Pentagon City. It was the weekend before Valentine's Day so we treated it like it was our sweet V-Day date. 🙂 You know, we're totally opposed to going out on big occasions or holidays because we don't like waiting long for our food at the restaurant or get stuck in traffic trying to go somewhere to have a good time. So going on a pre or post holiday date works so much better for us. Less hassle, less stress.
On to the fun part…
I'm so excited to talk about this stylish, luxurious hotel that's surrounded by the history of both Arlington and Washington, DC: The Ritz-Carlton Pentagon City.
We've never stayed at this hotel before so it's always fun staying at a hotel this beautiful and luxurious for the first time!
Accommodation and Food
We stayed at one of their very impressive Executive One Bedroom Suites and we were welcomed with a sweet bottle of sparkling wine, a cheese and charcuterie board and decadent petite chocolates upon our arrival.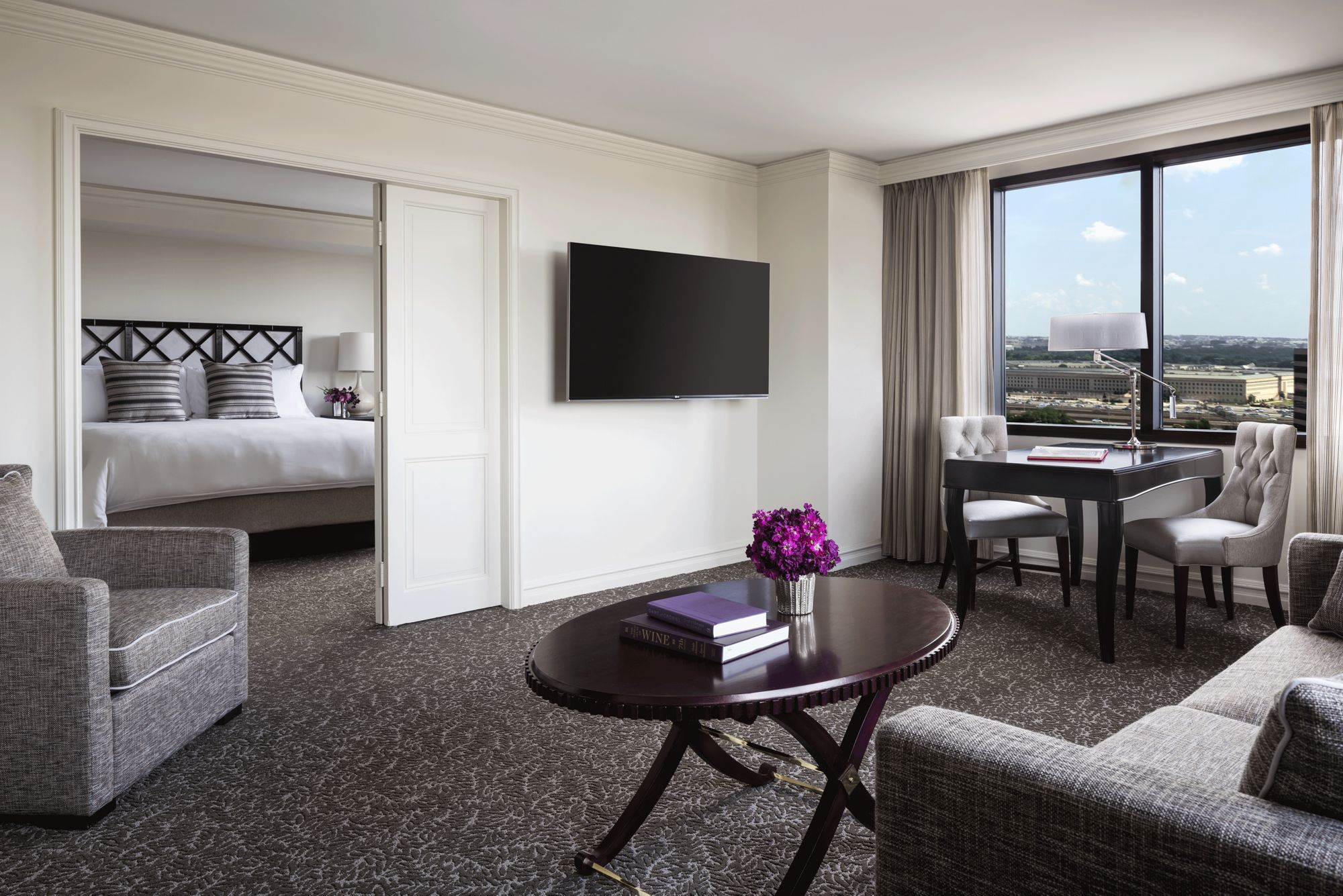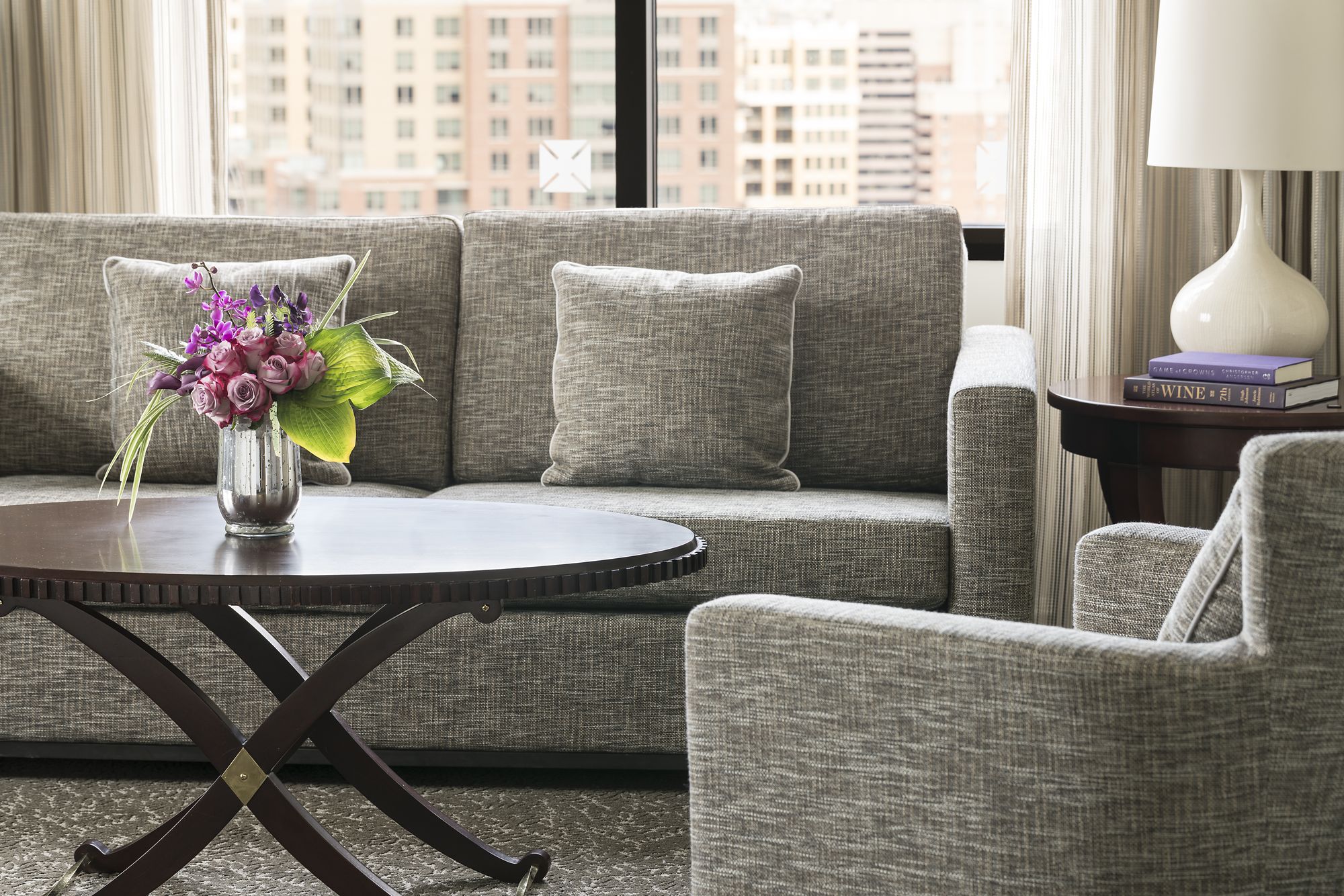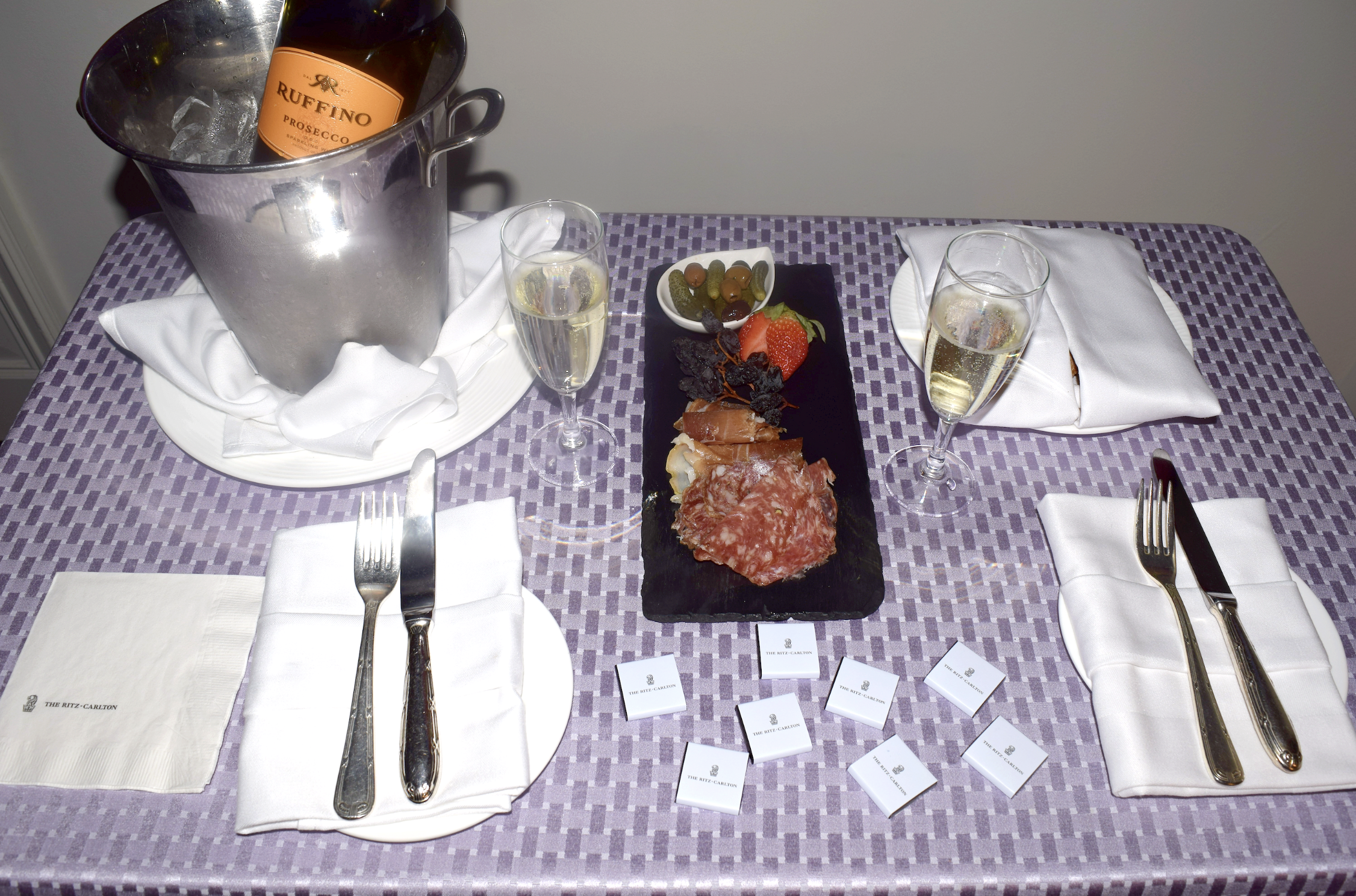 What can I say? Our pre-Valentine date/staycation was off to a yummy start. 😉
I love staying at luxury hotels. My family and I travel a lot each year and we stay at different hotels all the time. Needless to say, we're becoming sort of experts (so to speak, haha) at seeing what a hotel is lacking on or if it has great or poor service. I can tell you, The Ritz-Carlton Pentagon City didn't disappoint. Our suite was very spacious and the modern, sophisticated vibe the minute we walked in was undeniable. It had a one bedroom with a king size bed that was separated from the living room, and each room had a 55-inch TV with an LCD screen. It was the same week the PyeongChang Winter Olympic Games started on tv so we were truly enjoying watching the games on the huge tv screens in both rooms.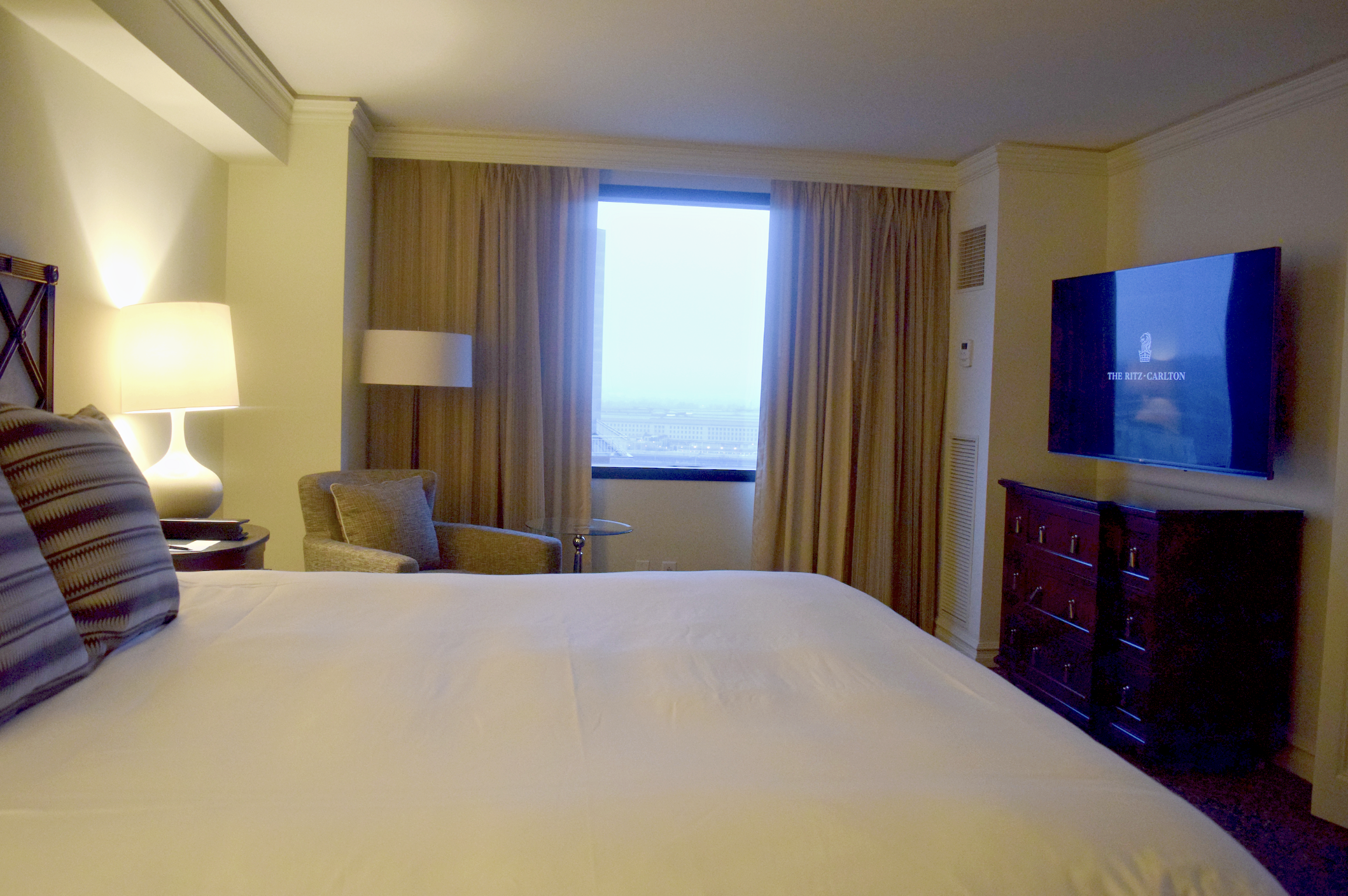 I love the tasteful furnishings and well-coordinated decor in every part of the suite and the expansive windows provided great views of the city.
And can I tell you? The bed was super comfy and everything from the sheets to the pillows were super soft and smelled so clean and fresh. We honestly spent the most time on it during our stay at this hotel suite. Oh well, what's a staycation without catching up on a much-needed R&R? 🙂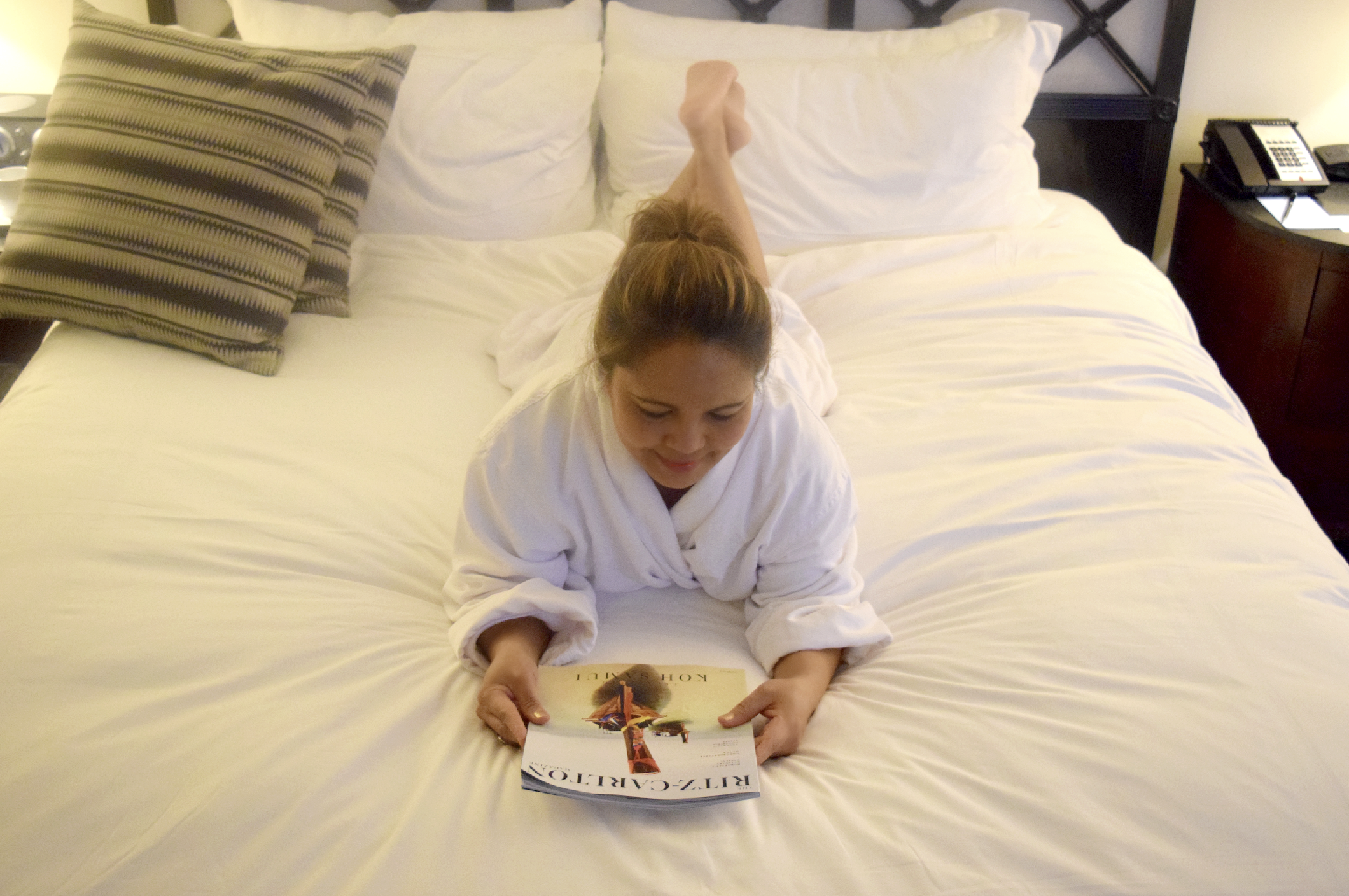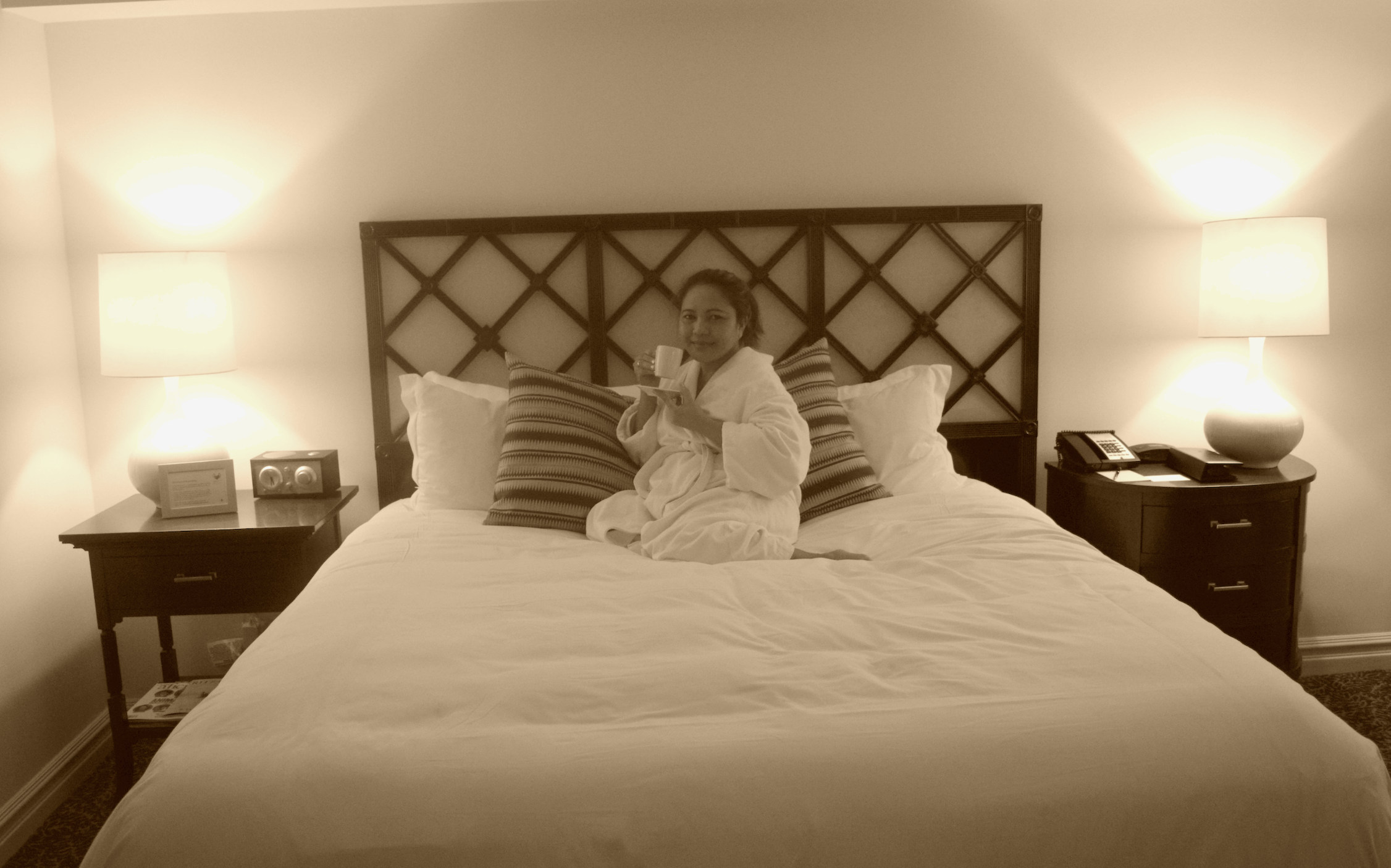 My husband and I were also really impressed with our suite's marble bathroom featuring a separate bathtub and shower with a double sink and luxury bath essentials. I needed a long, relaxing soak in the bathtub so it was the "icing on the cake" on this wonderful staycation experience! And great bonus: our suite also had a half bath by the main entry way so my husband used it while I was having my long, relaxing bath in the master bathroom.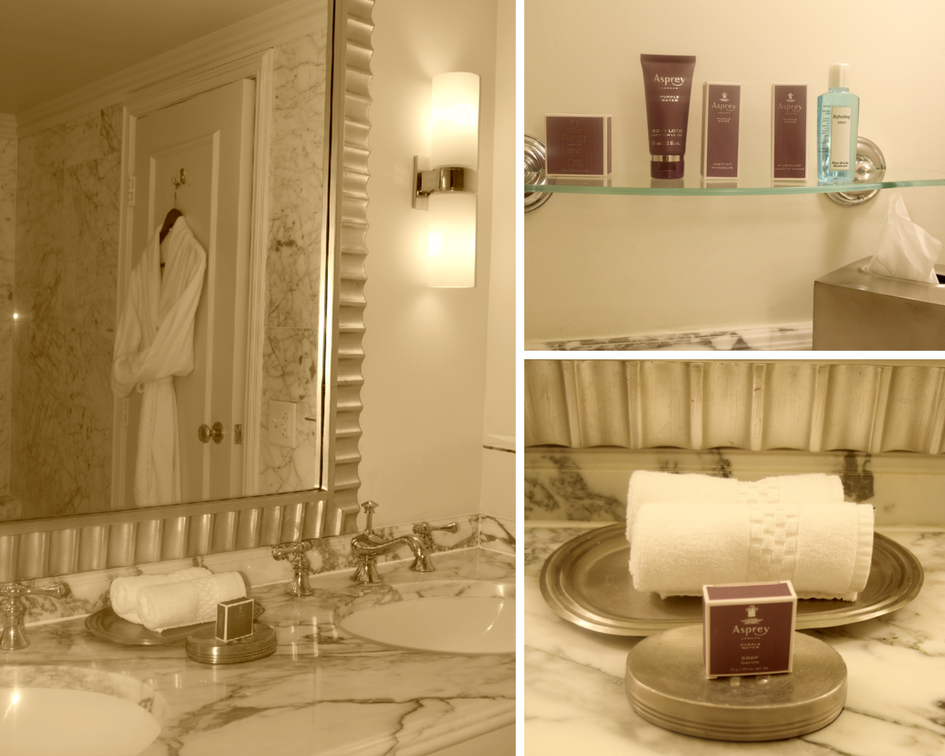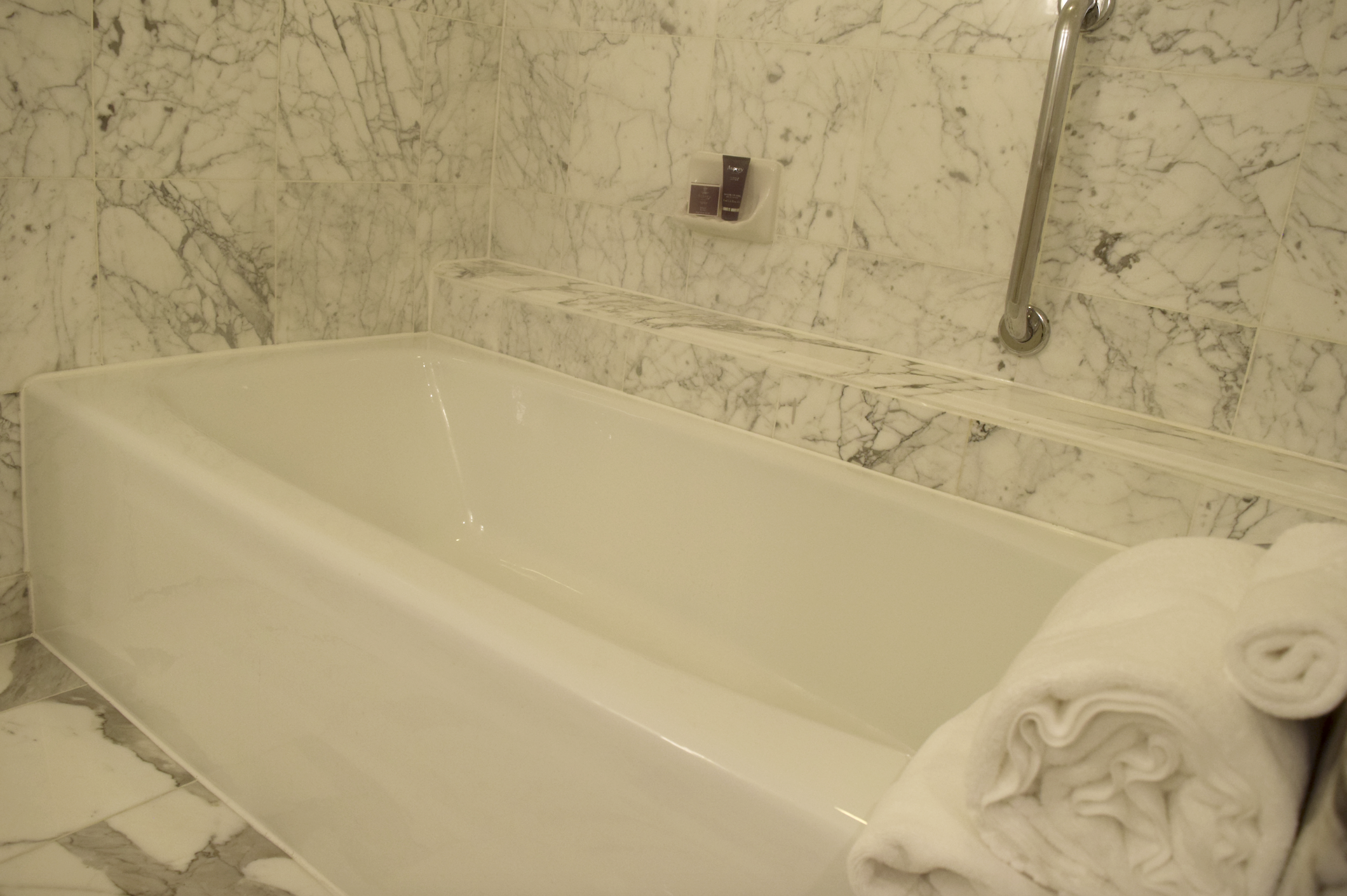 Another fabulous feature to this luxurious hotel suite is that there's also a personal dressing area with a vanity just outside the main bathroom. I have stayed in countless luxurious hotels in my life but I don't remember ever being in a hotel with this kind of cool extra feature. I love it!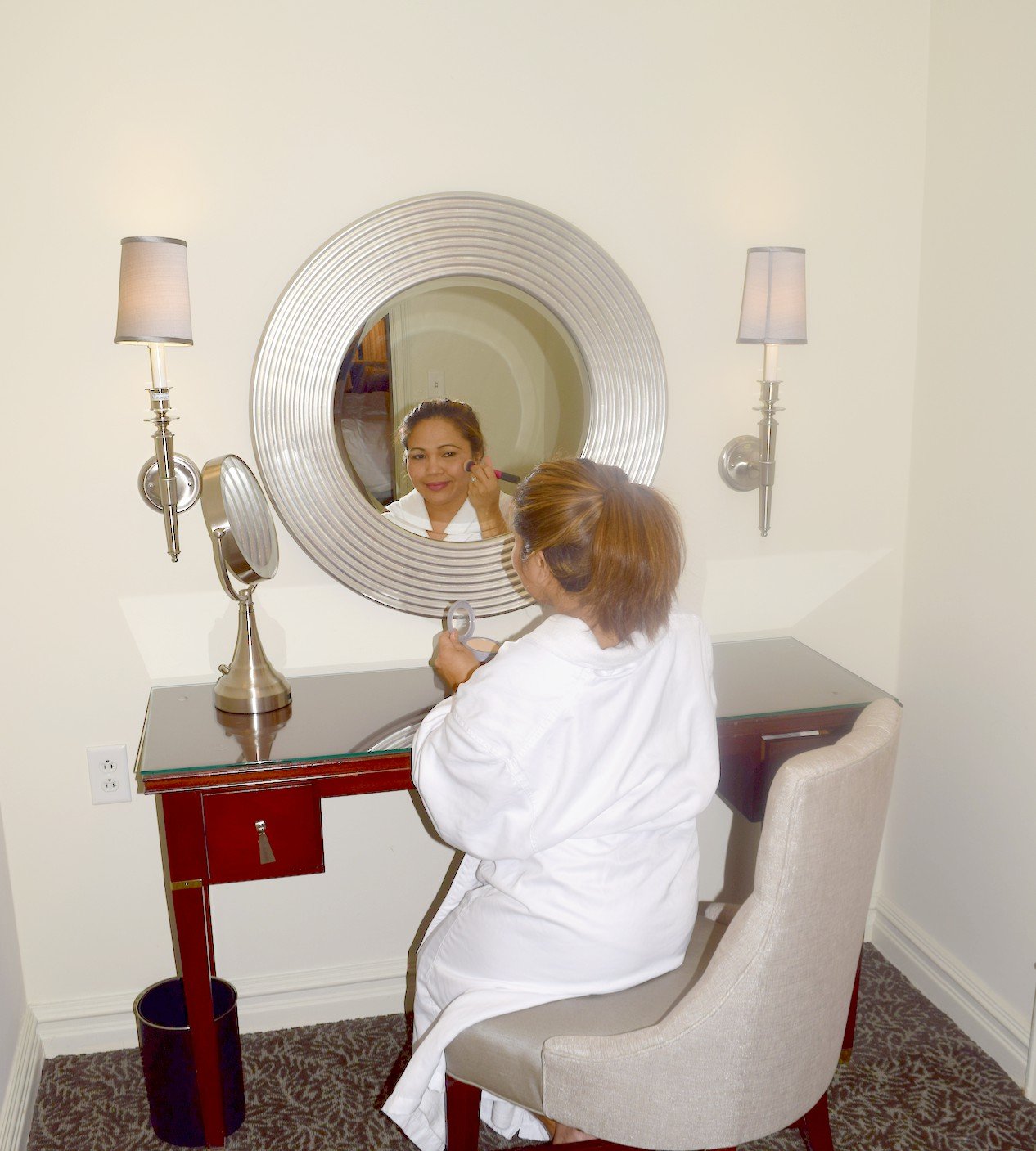 We were happy to have had access to the 18th Floor Club Lounge during our stay where food and beverages were served throughout the day exclusive to some hotel guests at the Ritz-Carlton, Pentagon City. We enjoyed every meal we've had here, the food was amazing and the staff were always so accommodating.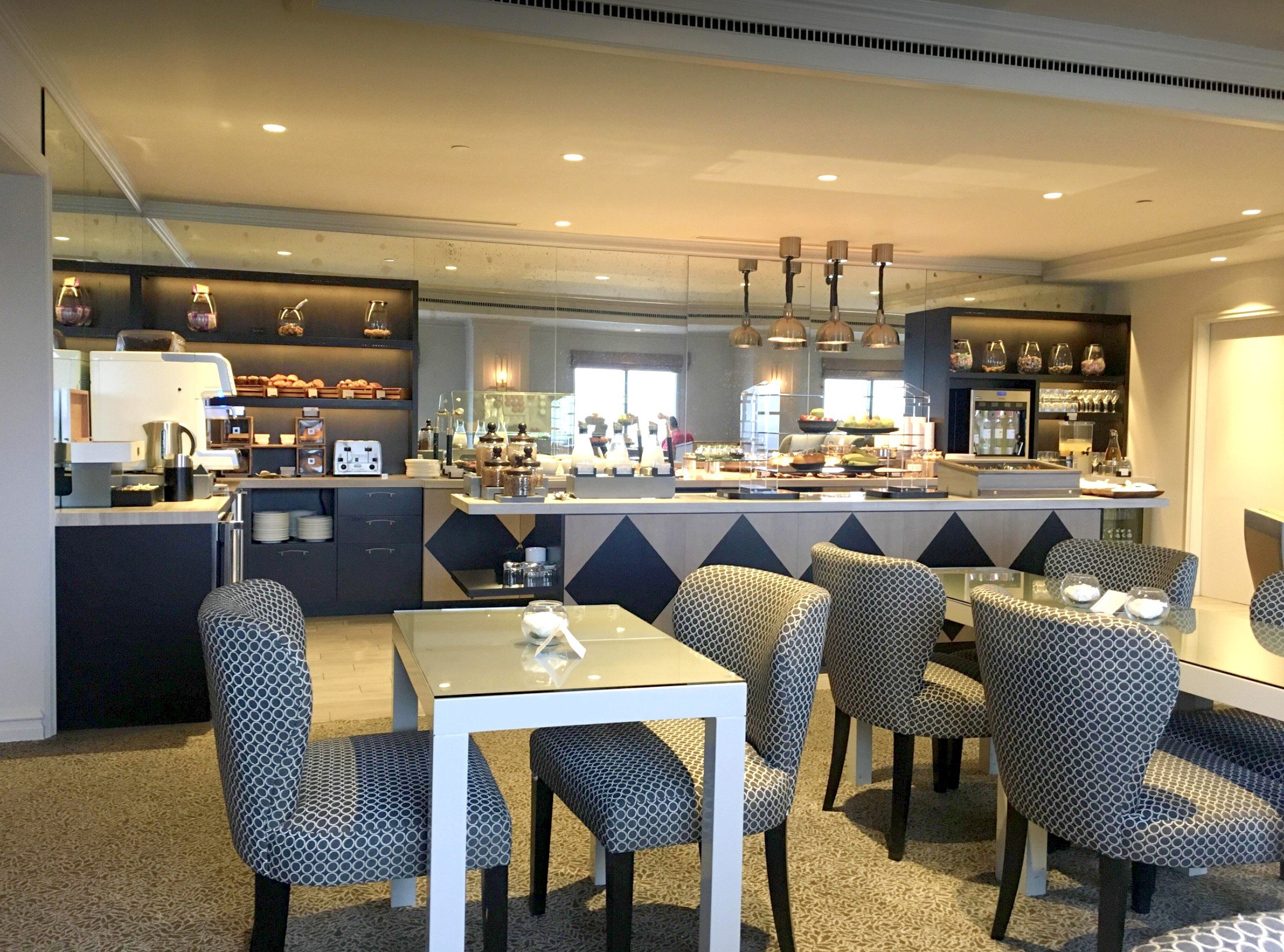 Although even if you don't have access to this service, you can still use the 24 hour room service or go to the hotel's fyve restaurant lounge located at the hotel ground floor where you can enjoy global-inspired cuisine and your favorite wine. Or.. if that's not enough, this hotel is also connected to the Fashion Centre at Pentagon City Mall where you'll find well-known restaurants like Matchbox Kitchen + Spirit, Shake Shack, honeygrow and more!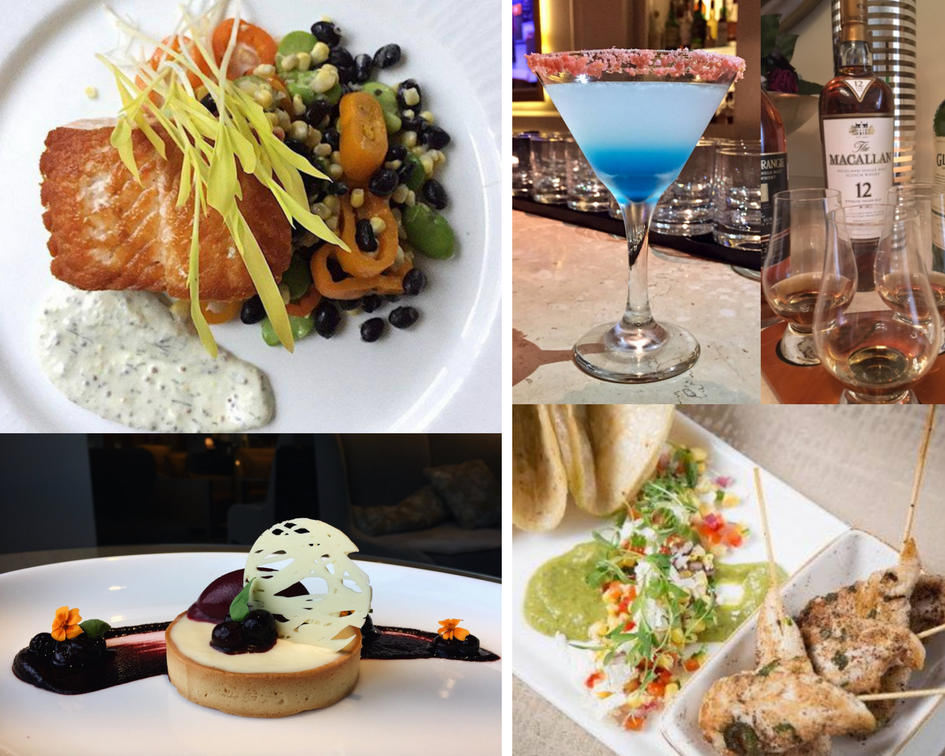 My husband and I love trying out new restaurants whenever we visit a new place so we were sort of "restaurant hopping" during our stay at the Ritz-Carlton Pentagon City hotel. So for dinner, we ate at one of the American restaurants at the Fashion Centre Pentagon City Mall, then headed to the hotel's Club Lounge for desserts after that. Finally, we ended our night out at the fyve restaurant lounge and ordered our favorite cocktails. As for the evening scene, everyone was laid back and dressed casual so we just fit right in.
Entertainment
If you're just staying at the hotel to unwind and relax, the hotel offers premium tv channels and Netflix services for your enjoyment. If you're anything like me and my husband and you still work on your computer while on-the-go, the wireless or wired internet access comes in very handy.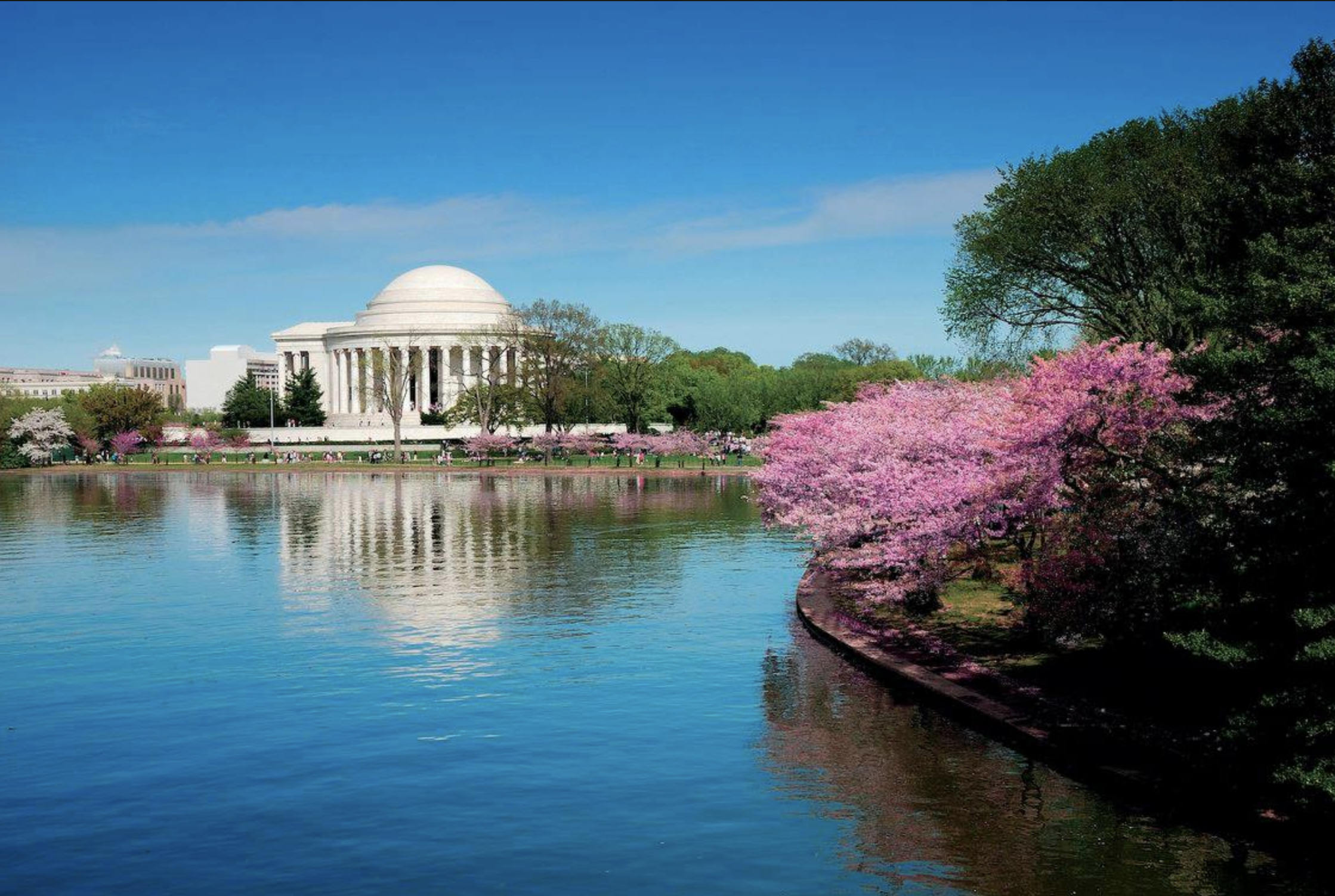 If you're wanting to explore the Arlington, VA and the DC area during your stay, the hotel has made it easier for you and your family to plan for this by providing you a resource page on their website. If you're staying with your smaller kids, you can check out the Ritz Kids page too for more details.
My overall thoughts
So if you ask me the questions, "Will you stay at this hotel again?" OR "Would you recommend The Ultimate Staycation package at this hotel to your family and friends?", my answers are "Yes!" and "Yes!".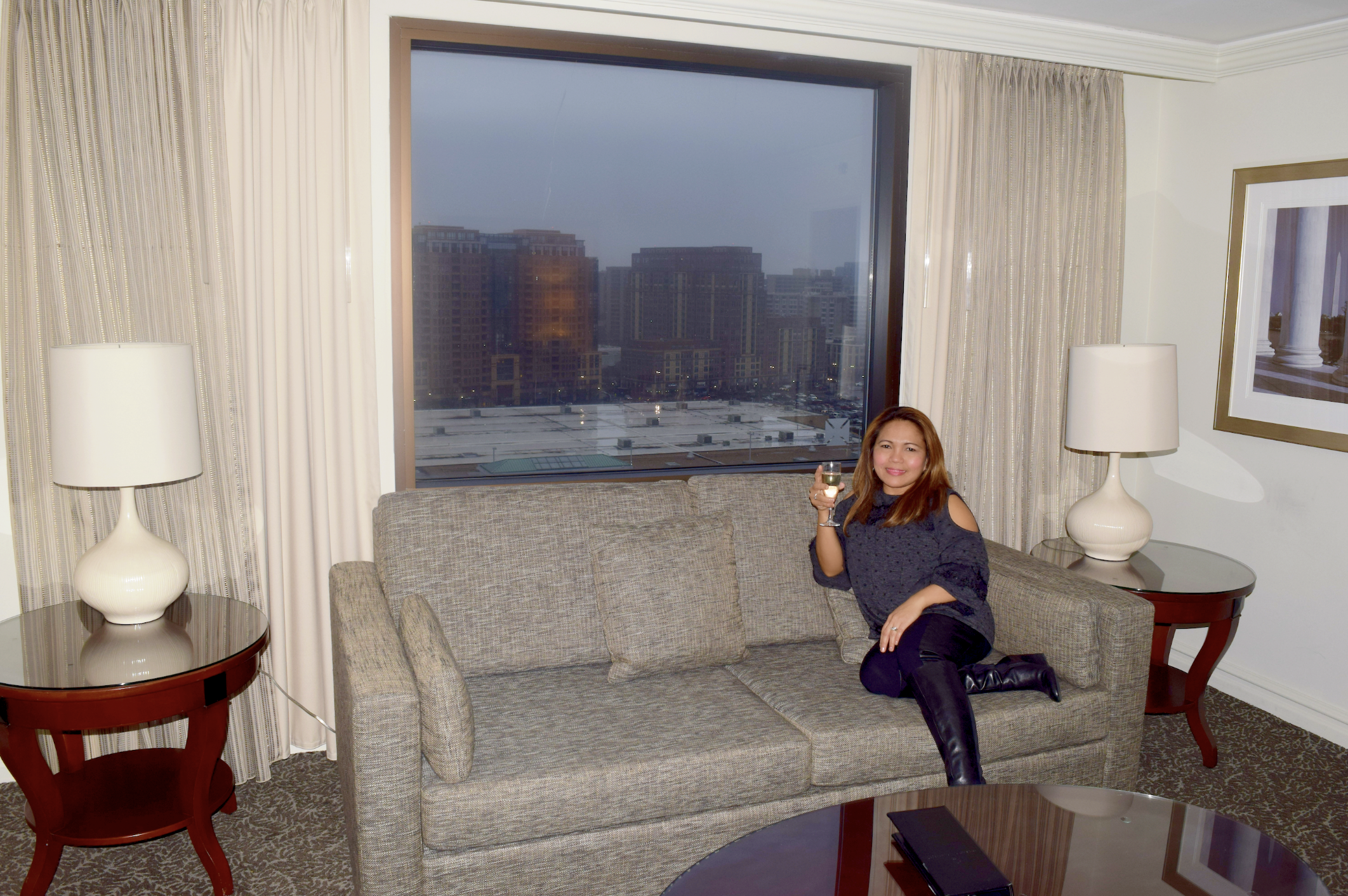 My husband and I had a great, relaxing time staying at this hotel. The service was outstanding, the food was excellent and the hotel staff were all efficient and friendly.
Yes, I see another staycation in the future with my family at The Ritz-Carlton Hotel Pentagon City!
I was hosted by The Ritz-Carlton Pentagon City. All opinions and text are my own.