I love pumpkin and I love granola bars. So last week, I made my Pumpkin Oatmeal Chocolate Chip Bars and I started thinking about other flavors I can incorporate in a granola bar. And since it's fall, I wanted to make something with pumpkin again.
So this past weekend,  I came up with this new recipe: Pumpkin-Almond Chocolate Chip Granola Bars incorporating my family's favorite morning cereal.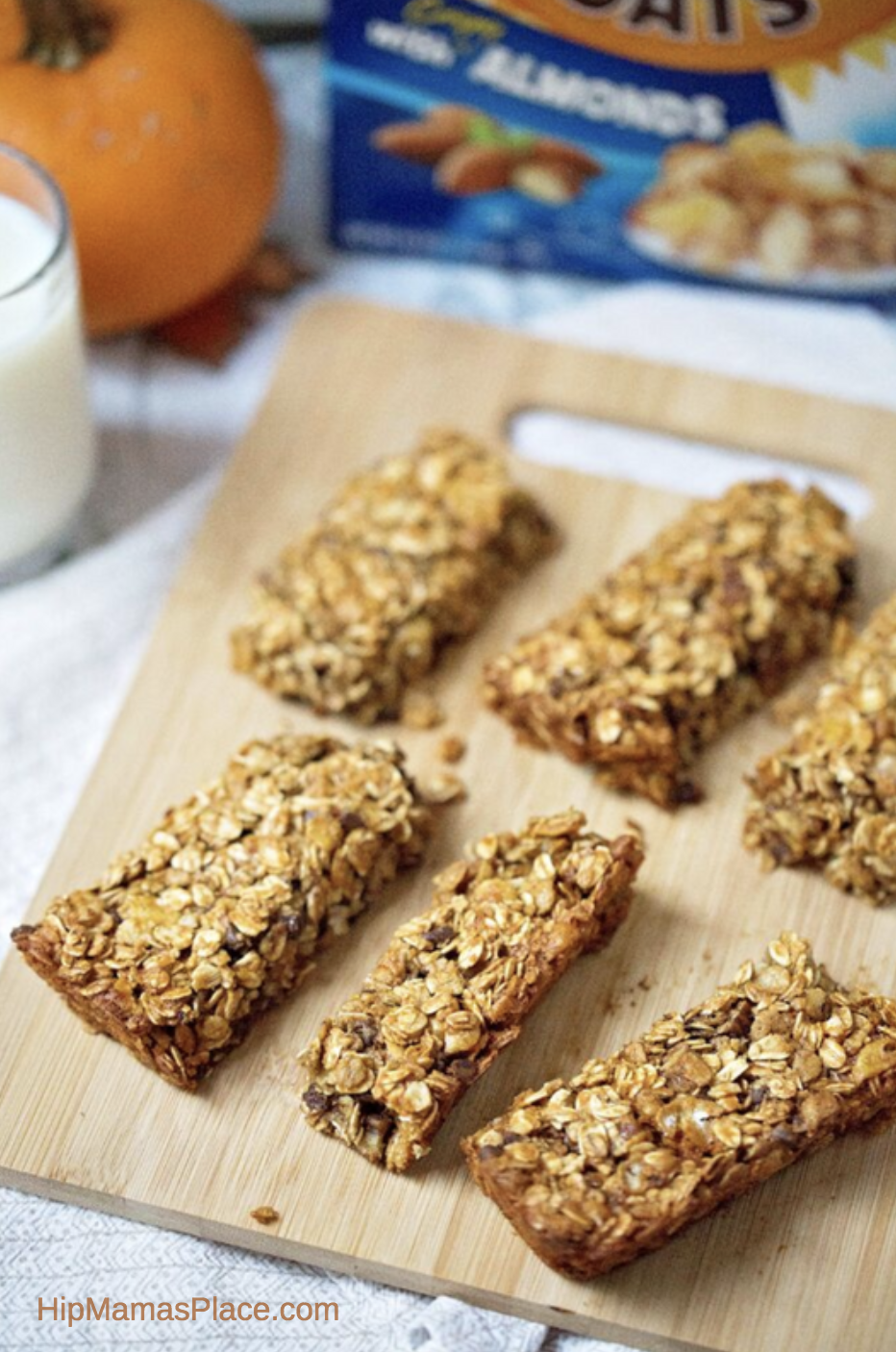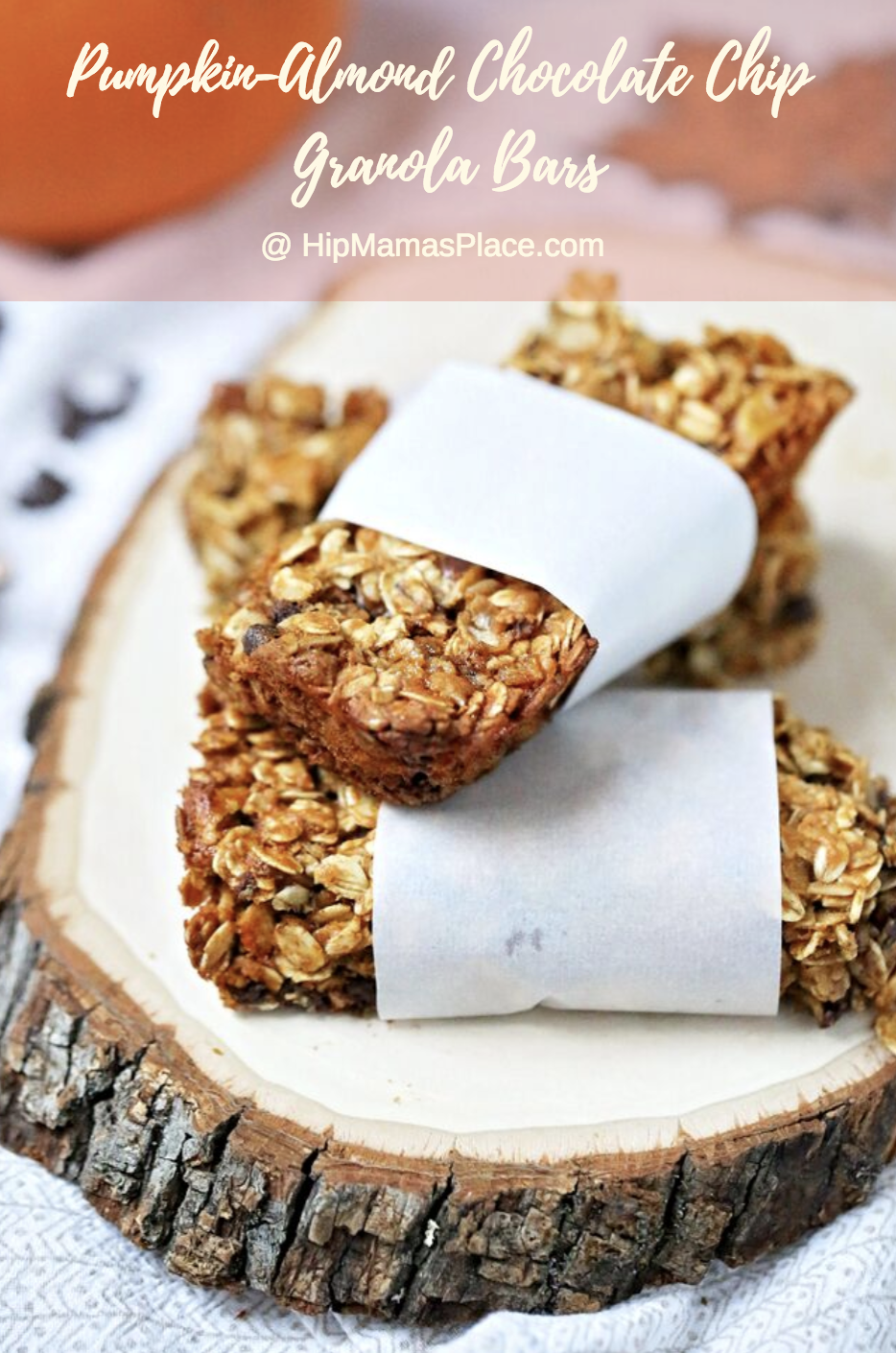 I was amazed at how these granola bars  turned out! There's sweetness from the honey, chewiness from the almond and walnuts, a hint of chocolate and cinnamon, and a bit of crunch.  The pumpkin puree makes these granola bars perfectly moist too!