This post is sponsored by Wegmans. All views and text are my own.
I don't know about you, but whenever I go grocery shopping, the first section I check is the produce department. It's like a candy store for me getting so excited about the colorful fresh fruits and veggies … and especially this time of year when everything seems to have that lively, summer-y, fresh vibe!
One of the stores I love shopping for groceries (especially for fresh produce) is my local Wegmans. And that's why I'm so excited to be partnering with Wegmans once again to bring you my newest recipe – Peach Arugula Salad and to tell you about the newest happenings this summer at Wegmans!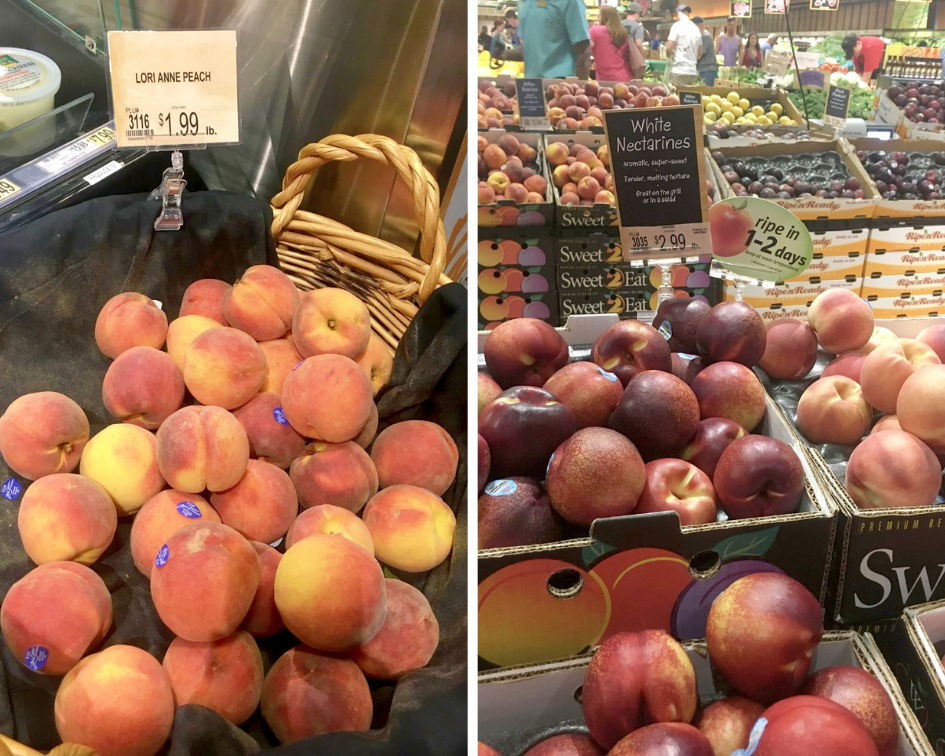 Wegmans has all the best-of-the-season summer fruits, including their exclusive Wegmans White Pearl Nectarines and Lori Anne Peaches – which are grown for and only available at Wegmans! I know that the summer fruit season is short, so we try to enjoy peaches and nectarines on their own, and then I find some fun and easy ways to incorporate them into my family's meals.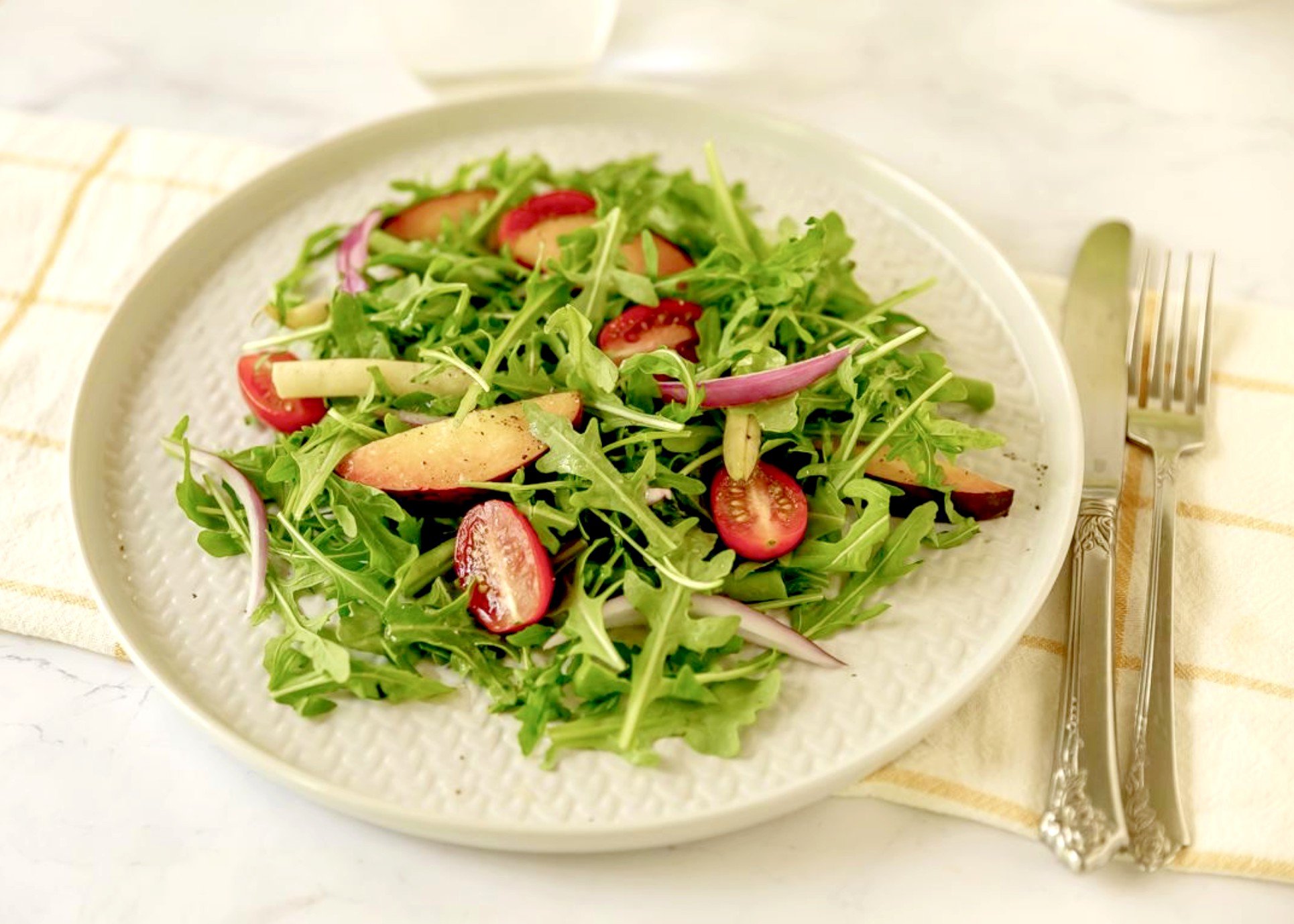 Like this Peach Arugula Salad made with Lori Anne Peaches.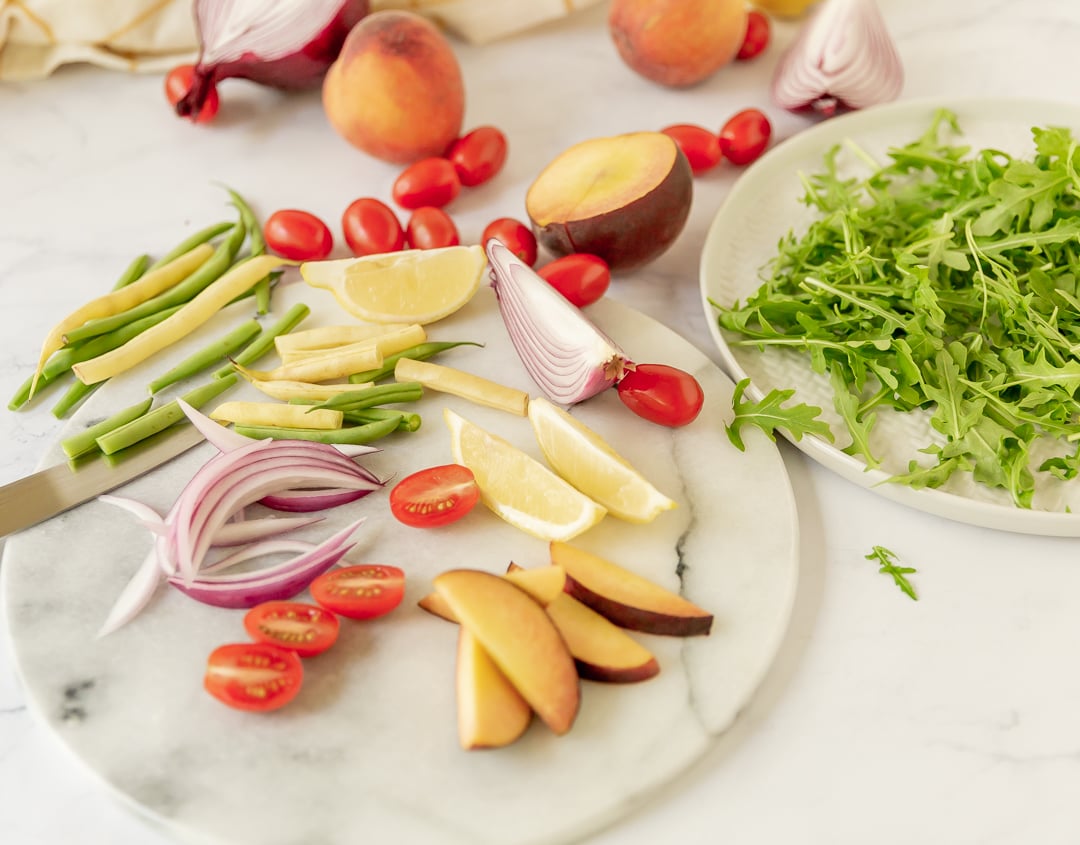 With beans, arugula, onion and peaches, this salad is just perfect for these hot summer days! I also really love the light, fresh lemon-y dressing made with Wegmans Organic Basting Oil and Wegmans Extra Virgin Oil.
I served this Peach Arugula Salad to my family with chicken tacos a few nights ago and we had a perfectly flavorful summer time dinner that everyone enjoyed!
I found the recipe on the Wegmans recipe page HERE if you want to try it.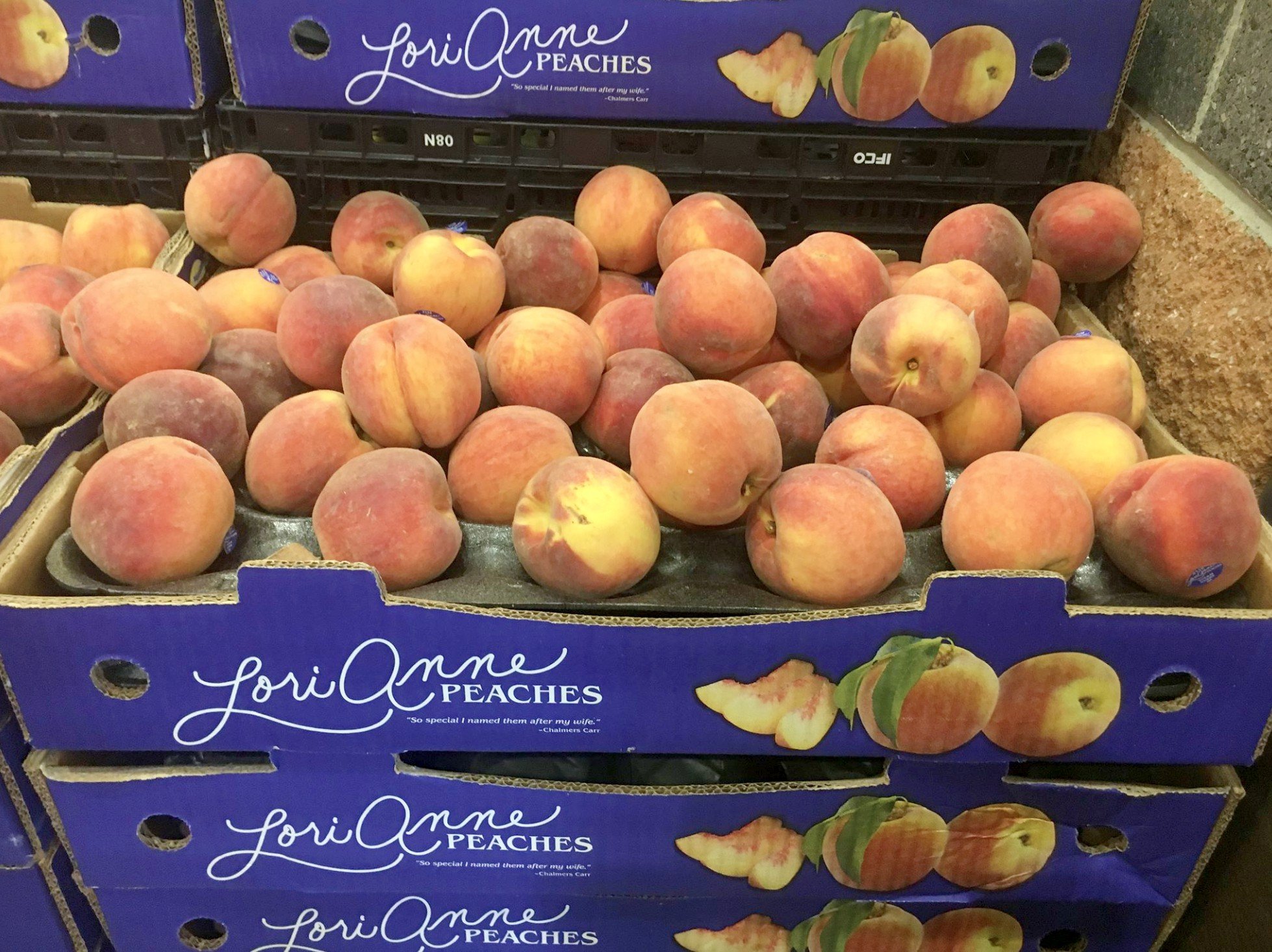 Now what really made this salad extra delicious is the fact that it's got the Lori Anne Peaches in it. These sunny sweeties are juicy and tender and what's interesting is that they're hand-selected and shipped to Wegmans stores straight from family-owned Titan Farms. I was curious about these peaches and here are some fun facts I found:
Lori Anne peaches were created for Wegmans in 2013 and they're now Wegmans' #1 peach in the month of July
The peach's namesake Lori Anne is after the Titan Farms' owner Lori Anne Carr. Titan Farms is owned by Chalmers and Lori Anne Carr.
Every summer, Titan Farms sends Wegmans more than 2.5 million Lori Anne Peaches.
Lori Anne Peaches are hand-picked directly into small toes, then sized and delicately packed in single layers for shipment.
Peaches ordered on a Monday are harvested and packed that day, shipped on Tuesday.
Whey they arrive at Wegmans 3-4 times a week, they've only been off the tree for 3-4 days.
Now since we're talking about peaches and fruits and salads, I'm excited to tell you about Wegmans' Summer Fruit Fest event which is running for two weekends at Wegmans stores!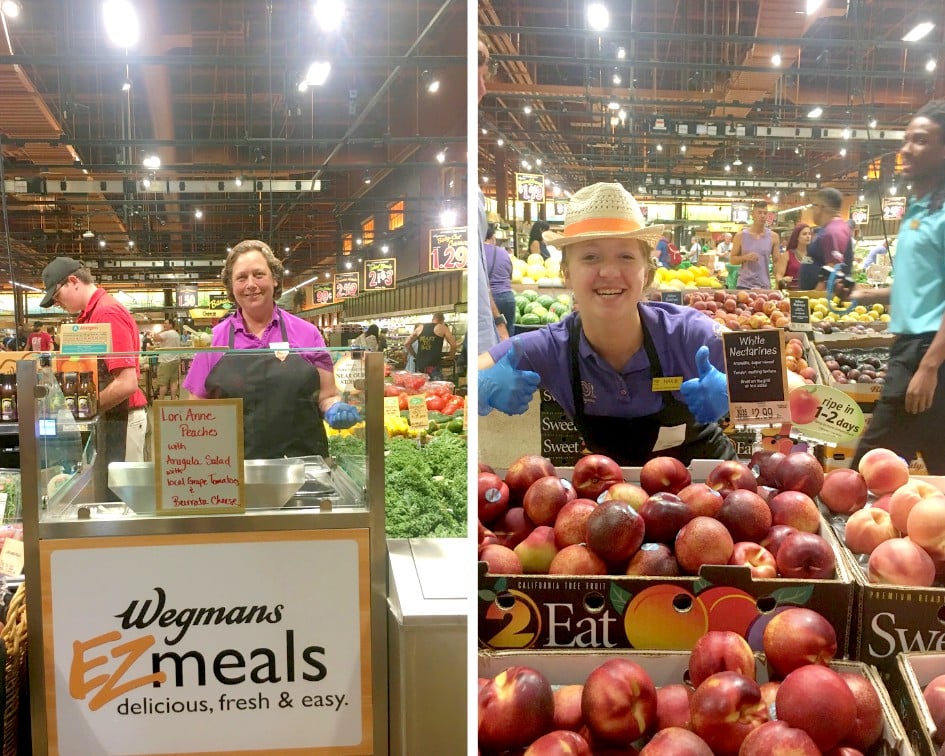 If you're near a Wegmans store, go check out the Summer Fruit Fest event this weekend on July 26 and 27, from 11 a.m. to 3 p.m. each day where you can enjoy food and drink samples in produce and throughout the store, which will include:
Summer fruit flight
Peaches with Burrata and Balsamic Glaze
Peaches with Wegmans Organic Vanilla Ice Cream
Arugula and Peach Salad
Peach Crostata
Prosciutto Wrapped Peaches
White Sangria
Produce Peach Water
At the event, recipe pamphlets will also be available, or you can also get the recipes are on their website at Wegmans.com. Bring your family and friends at this super fun food event as there will be other activities and happenings too including a prize wheel, giveaway bag, cut-out photo prop, hats, bandanas, stickers and tattoos. I will be at the Wegmans Alexandria location this coming Saturday so I'll see you there if you're going!
Do you have a Wegmans store near you? What do you love about shopping at Wegmans?
LOVE THIS POST AND RECIPE? PIN IT HERE.