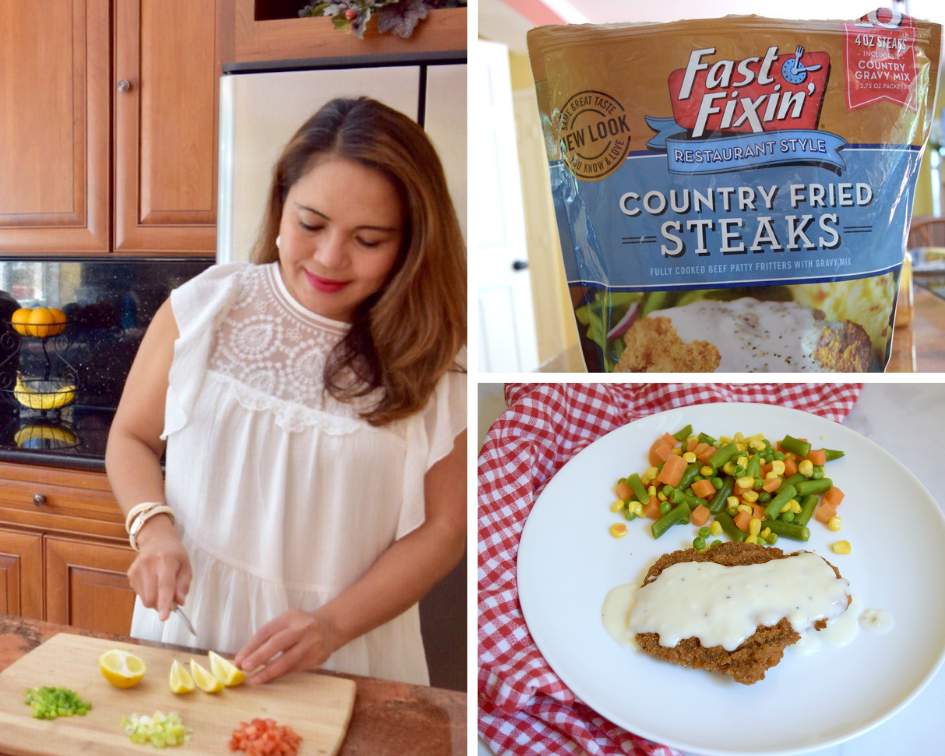 This is a sponsored conversation written by me on behalf of Tyson Foods, Inc. The opinions and text are all mine. #SamsClubFastFixin​
As a parent, life can get chaotic. Whether you are on top of it on a daily basis or barely making it through this adulting thing, there is never enough time! If you are struggling to have enough time to do everything in a day, it's time to make the most out of your day.
That's why I'm excited to partner with Fast Fixin' Restaurant Style® Country Fried Steaks – a quick and easy dinner solution for busy moms! These mouthwatering, flavorful beef patties are ready in minutes and they're becoming my go to quick dinner pick, especially on those nights when I don't want to spend so much time in the kitchen!
Read more about why my whole family loves these delicious, ready-to-cook restaurant-style steaks, along with my 10 time-saving hacks to make your life so much easier as a parent!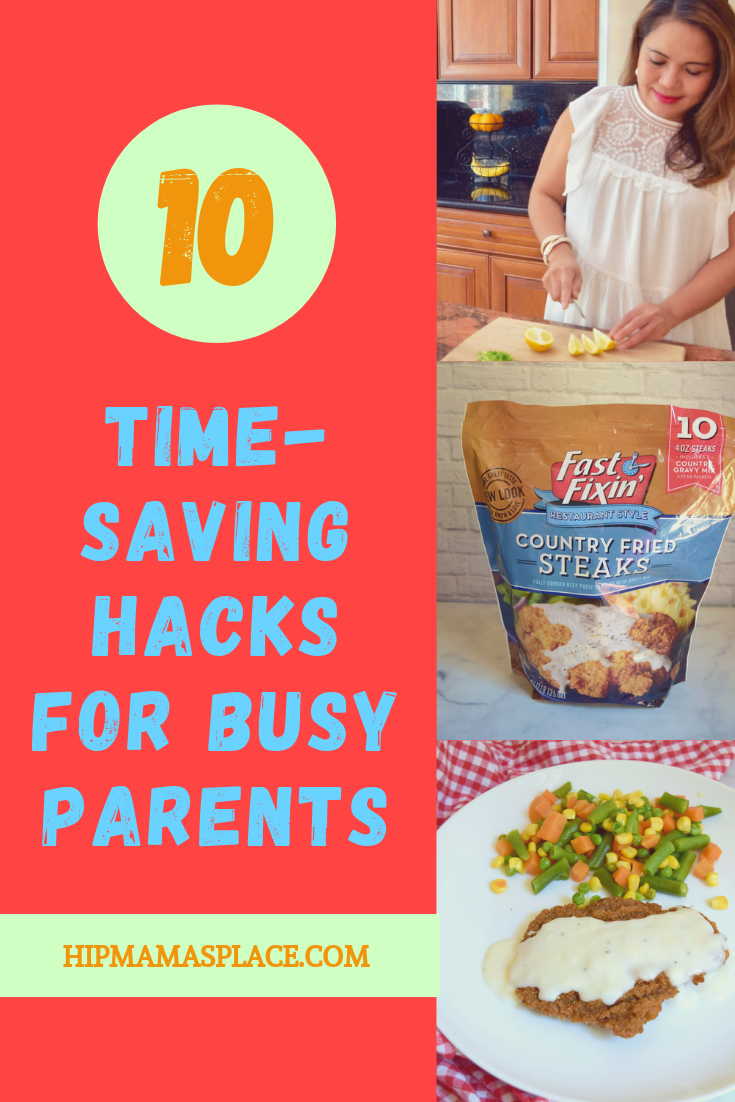 10 Time-Saving Hacks for Busy Parents
1. Make chore charts. Even 2-year olds can have chores. Make your kids pick up toys, clean the sinks, do the dishes, or sweeping the floor. The more your kids do, the less you have to do.
2. Put the trash bags in the bottom of the can. With kids, you are always filling the trash can. Instead of trying to get a new trash bag out every time, just have them in the bottom of the can so you can easily put one in the trash can.
3. Throw wrinkled clothes back in the dryer. Who has time to iron these days?! Not me! When clothes gets wrinkled, throw them in the dryer for about 5-minutes while you do other things.
4. Look for quick and easy to prepare dinners for the family. Do you find yourself at 4 pm still wondering what you're going to make for dinner? It happens to me all the time! Some days, I just want something quick to make without having to pick up the phone to order meal delivery.
That's where Fast Fixin' Restaurant Style® Country Fried Steaks come in.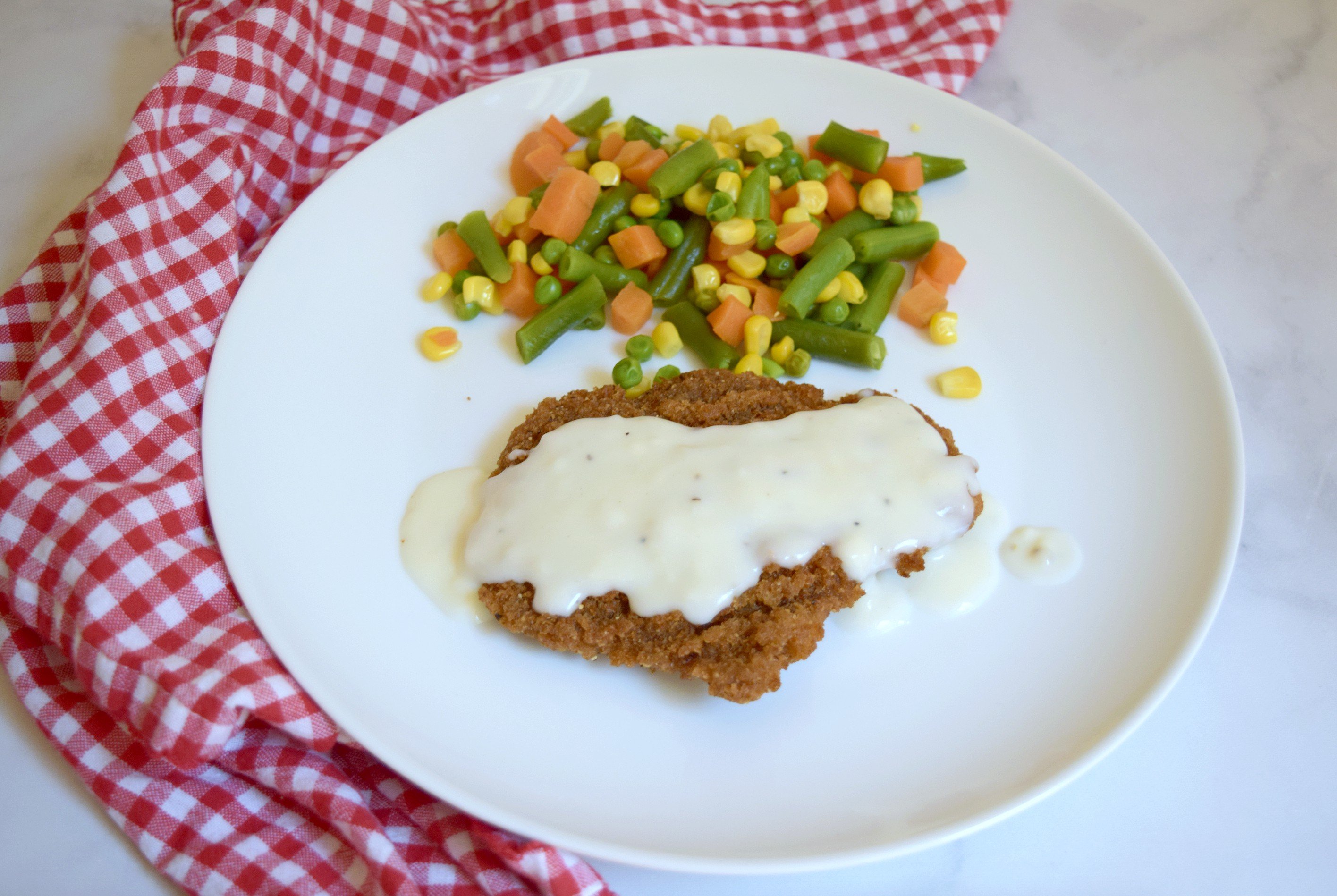 If you like restaurant-quality meals, try Fast Fixin' Restaurant Style® Country Fried Steaks! They're a quick and easy solution for delicious dinners the whole family will enjoy. They're ready in 2 minutes in the microwave or 15 minutes in the oven. The package comes with gravy mix too so you and your family can have a complete, satisfying meal in no time!
Back to school will be here soon and I know these delicious, country fried beef patties will come in handy for those busy school nights!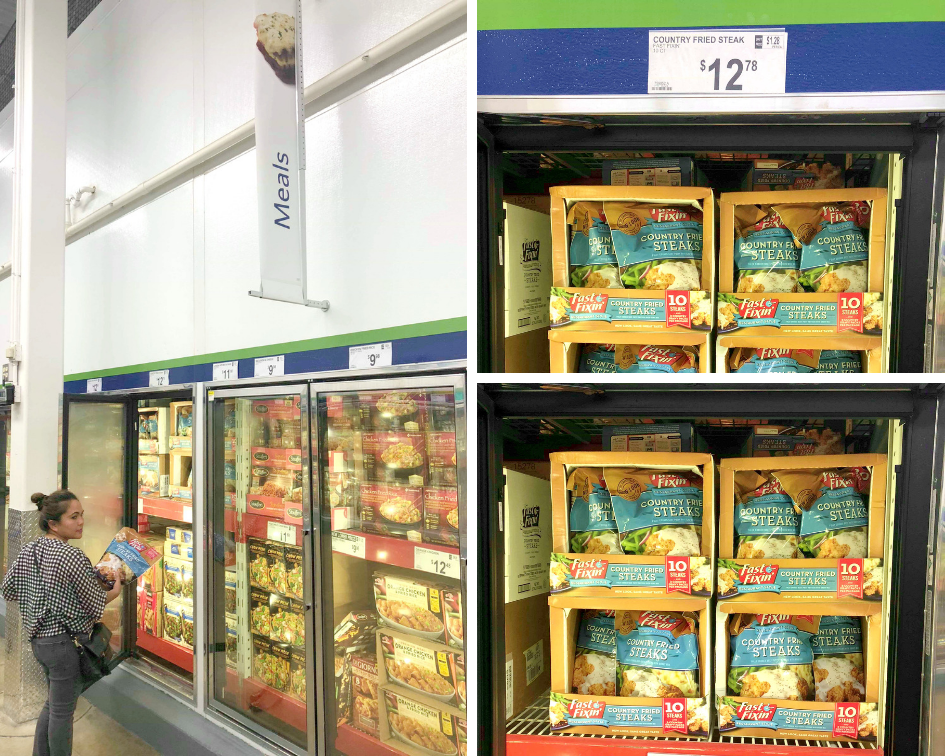 I got my Fast Fixin' Restaurant Style® Country Fried Steaks at my local Sam's Club at my last shopping trip. Now we all know that quality doesn't mean value all the time. But with these Fast Fixin' Restaurant Style® Country Fried Steaks, you know you're getting a high-quality product at such great value! The large size bag can feed a group or stock up for those hurried nights when you need easy week night meals.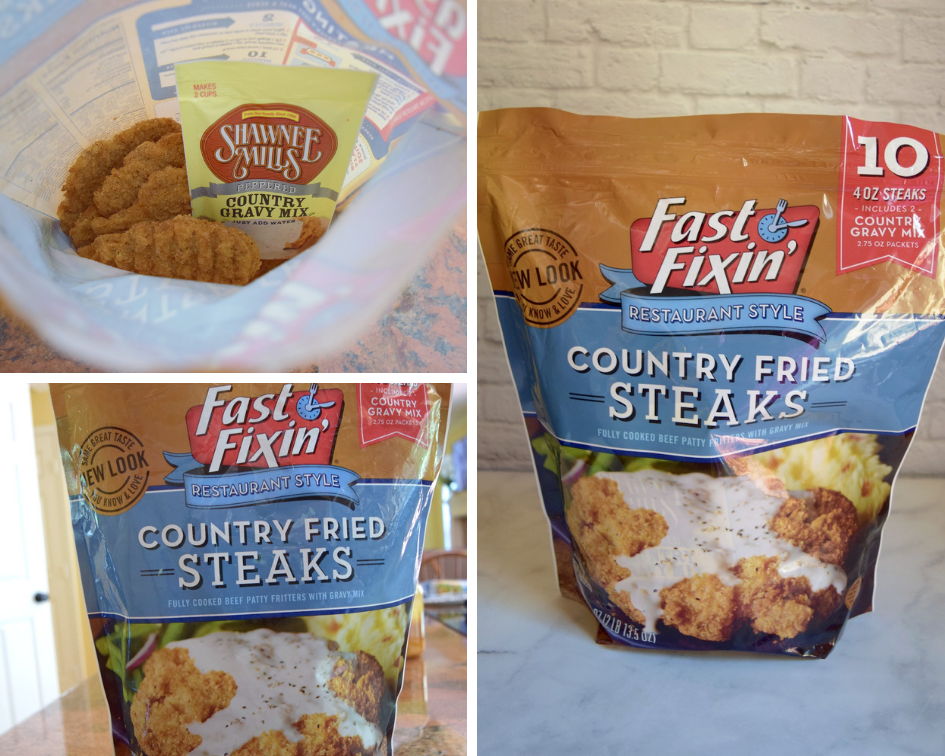 The Fast Fixin' Restaurant Style® Country Fried Steaks are now packaged in a convenient pack and no longer in a box. But don't worry, the taste hasn't changed. It's the same classic taste – just now in a bag! If you want to try these delicious steaks, there's a fantastic offer from Ibotta right now: earn $3.00 on Ibotta when you buy the Fast Fixin' Restaurant Style® Country Fried Steaks, 10 ct. package only at Sam's Club. Offer expires on September 19, 2019 or while supplies last! (Sounds like a great deal to me! )
So grab the Fast Fixin' Restaurant Style® Country Fried Steaks at the frozen section at your Sam's Club the next time you go!
5. Send them outside to eat. The easiest way to keep your house cleaner is to send those kids outside to eat. You won't have jelly fingerprints on your wall.
6. Use shower spray. Kids can get messy and scrubbing the shower is no fun. Spray the shower with shower spray after each use to save time cleaning.
7. Give kids their own bin. Save time looking for stuff by giving each kid their very own bin by the door. They can put their gloves, hats, and everything in the drawer.
8. Paper plate that ice cream cone. Kids are messy when they eat an ice-cream cone. Poke a hole in a paper plate and stick the ice cream cone in it. It will prevent the ice cream from dripping on your floors.
9. Steam the microwave. You don't have to spend hours scrubbing your microwave. Instead, place a bowl of vinegar and water in the microwave for 2-minutes. Anything stuck will just wipe off.
10. If you're struggling to think of things to do this summer, use my summer bucket list for tons of ideas.
What do you think of these time-saving hacks? Do you have some of your own you want to share? Tell me about it in the comments below!