How do you like your chicken? Fried or deep fried? Chicken can be made in many ways, and we all have favorite family recipes which bias our opinion. Luckily a friend shared a family recipe with me and I'm in love. So to the question of fried or deep fried, I say neither.
This baked chicken recipe is a definite keeper. From the marinating to the herbs and crunch, this new chicken recipe is now our family favorite for many reasons.
Healthy Baked Chicken
What is the worst chicken? Dried up and flavorless! This recipe ensures that doesn't happen. I've been warned before that baked chicken means dry chicken but this, on-the-bone chicken recipe keeps the moisture in. Plus baking keeps the unnecessary oils and fat out, while using chicken thighs gives you that "dark meat" moisture and natural chicken fat. Removing the skin is optional, but keeps the fat content lower if that is something you are concerned about.
My Secret to Moist Chicken
So how do you prevent dry chicken? Keep the moisture in for juicy chicken.
The buttermilk combined with herbs ensure that you get moist chicken, flavorful and juicy while giving a great warm taste that every meat eater will appreciate. The crust made from seasoned bread crumbs gives a perfect crunch, while not being too thick.
[amd-yrecipe-recipe:15]
The most important part of this recipe is letting the chicken basically marinate in the buttermilk. Marinating gives it taste but also helps to keep moisture in the baking process.
I love the slight taste of curry powder that isn't overpowering but gives this chicken a unique taste. You will have people asking "what is that taste?" Since curry powder has turmeric you get some potential benefits of it. (Curcumin is the main active ingredient in turmeric. It is a natural anti-inflammatory and is a strong antioxidant as well. You can read more about it on this National Institute of Health article.) But the herbs can steal the show on this recipe. I find that the addition of thyme gives the perfect "I've definitely thought out this recipe" aroma. It isn't overpowering but it lingers enough that I find the recipe isn't the same without it.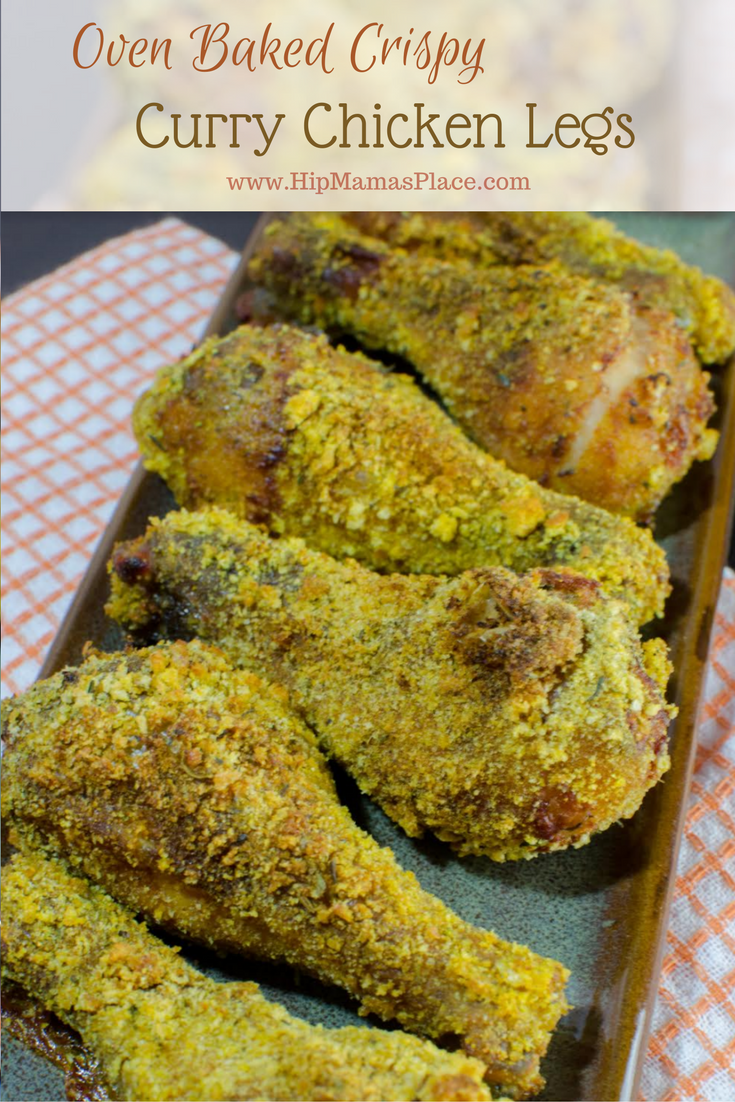 I like to serve chicken with rice, but it isn't required. Other side dishes to consider would be a pickled cucumber and tomato salad, or grilled veggies.
When it comes time to make chicken for dinner or as a party food, try this recipe and you'll definitely get accolades.