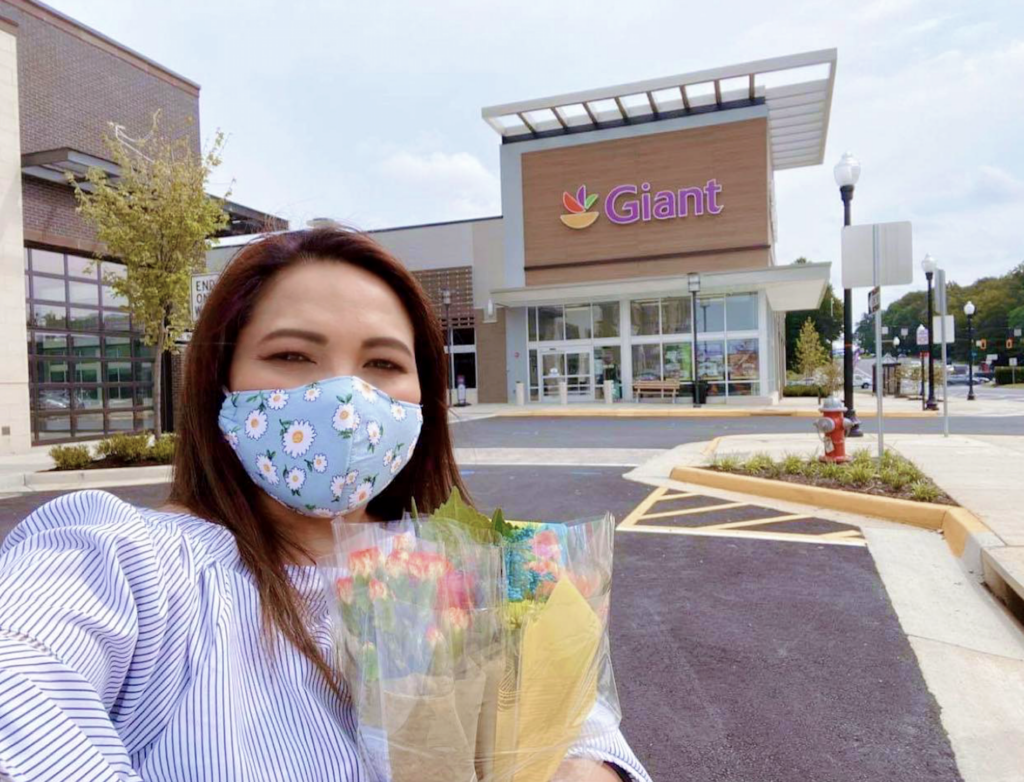 This post was sponsored by Giant Food. All views and text are my own.
Recently, I attended the grand opening of the new Giant Food store in Fairfax County, Virginia. I attended another Giant store opening in Falls Church back in March and it was such a fun day. Exploring a new store and picking up some delicious foods in the process is my kind of activity! So when I was asked to attend the grand opening of another store, I said yes right away without hesitation.
Giant Store Fairfax VA
The newest Giant Food store is located at 9400 Fairfax Boulevard in Fairfax, Virginia and officially opened its doors on August 21, 2020.
To tell you a bit of history about Giant Food: the store isn't new to the area. In fact, they have had a presence in Fairfax since 1954 and now they're bringing more locations to serve the local communities even better. Of course, this new store in Fairfax County is bigger with more modernized amenities and offers products and food options that are truly incredible.
So, what's inside the 53,000 square foot Giant Store Fairfax VA store? Everything you could ever want and then lots and lots of other foods that you never knew you needed!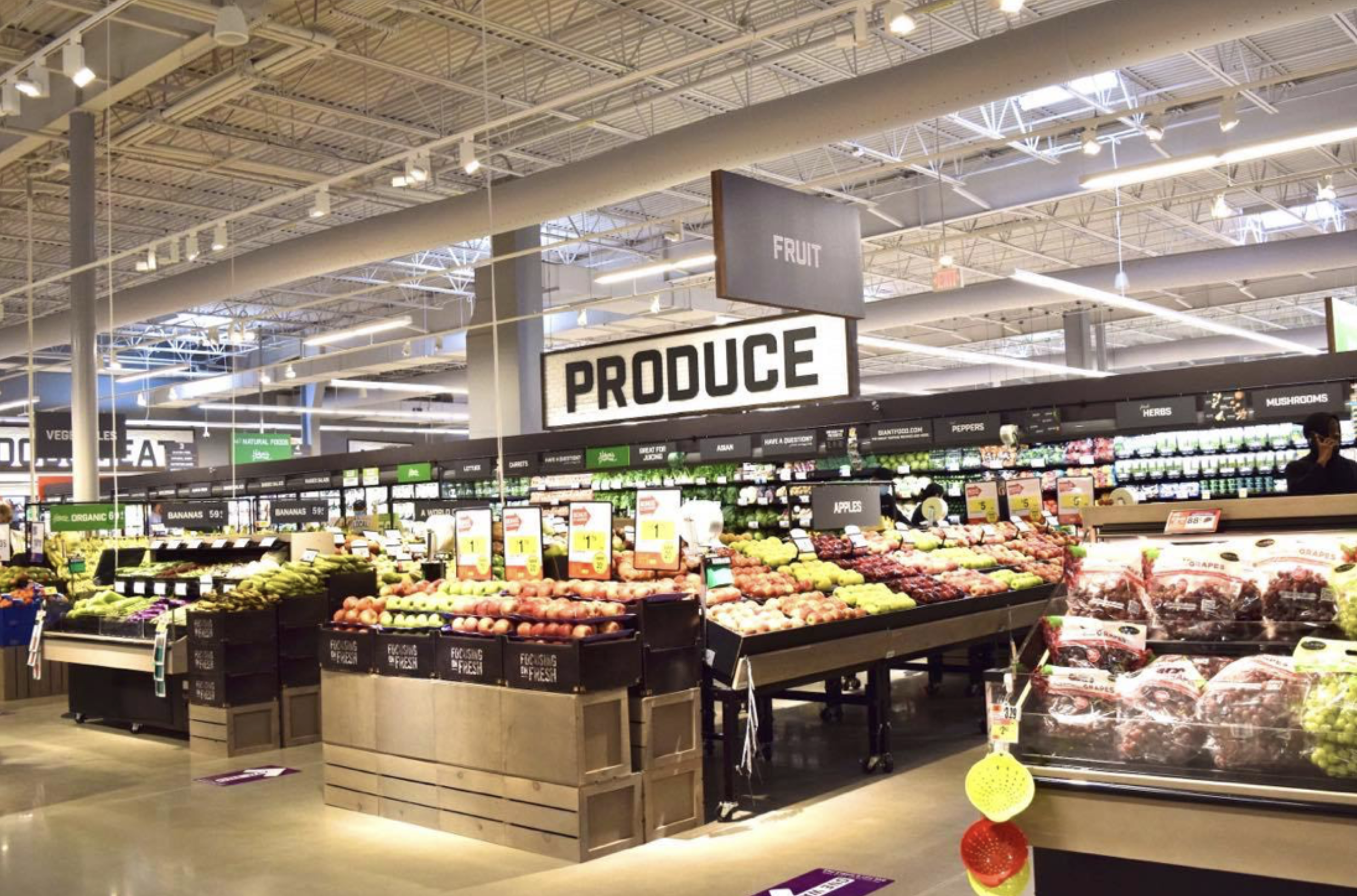 The Giant Store Fairfax VA store has an incredible produce section that was full of perfectly stacked fruits and veggies. Everything looked so fresh and they featured many local items as well.
If you're looking for pre-cut fruits, you'll have plenty to choose from and there is even a juice bar where you can sip on freshly pressed juices!
If you are looking for organic options, you're in luck! There is a huge organic fruit and veggie section and also an entire aisle dedicated to packaged organic foods. I really have never seen so many organic, non-GMO products and it made my heart sing! Choosing organic and healthier foods has always been something I try to do.
The meat and seafood departments at the new Giant Food store were just as impressive as the produce with everything fresh and fully stocked. I definitely stocked up on some meat while I was there and picked up some fresh salmon as well. The employees at the seafood counter were very helpful and able to tell me all about the seafood they had in stock.
And you know how much I love flowers! I was so excited to check out their full-service floral section. It's huge and there were lots of gorgeous bouquets, flower arrangements and potted plants. You can definitely pick something nice here for those special occasions!
Next to it is a full-service PNC Bank as well – very convenient!
If you are like, me, shopping is made even better when you have coffee in hand. Luckily, there is a Starbucks right inside the store! One stop shopping at it's finest. Of course, I grabbed a latte before exploring the grocery store- caffeine is necessary to complete a full weekly grocery shopping! And when that caffeine wears off, you may want to pick up some beer and wine to bring home for later. Luckily, Giant has an entire beer and wine shop too. Could this store get any better?!
While I was at the store opening event, I met with one of the Giant nutritionists who told me all about the new services that giant offers to help you eat and shop in a smart, healthy way. The company offers online and phone consultations with a licensed nutritionist one on one. You can also attend online nutrition classes, wellness webinars or listen to the Nutrition Made Easy podcast. The best part- all of these services are completely FREE! How amazing is that?!
I know that I will definitely be going back to the new Giant Foods in Fairfax. The clean, well organized store was a breath of fresh air and the overall shopping experience was exactly what I had been missing after all these months stuck at home. I strongly recommend heading over to Giant today and seeing the beautiful new store for yourself. Pick up some fresh produce, grab a few steaks for dinner or just pop a bottle of wine in your shopping cart for later…. they have everything you need!
For more information about Giant, visit giantfood.com
*GIVEAWAY!
Want to win a $50 Giant Food gift card? Then, head over to the Hip Mama's Place Facebook page, "Follow and Like" our page, then look for my post with details about how you can get entered to win! It's super easy and takes only a few minutes to enter. Good luck! 🙂 *This giveaway is closed*
WANT TO SHARE THIS NEWS? PIN IT HERE!