This post was sponsored by Giant Food. All views and text are my own.
I get so excited when I get to write and talk about the brands I love.
Before I moved to Virginia eleven years ago, I used to live in a place where a Giant store was only a few blocks from our house. So I've gotten to love shopping for my family's groceries at Giant stores for many years.
This past Thursday, I was given a wonderful opportunity to tour the new Giant store in Falls Church, Virginia. It was such an amazing experience as I got to explore each aisle of this huge store (over 69,000 square feet of store space!) with some people from the store management.
According to Giant, this new large Fairfax location features its new store format. The refreshed format offers an updated layout, the latest décor and more product offerings than ever before. This store has enhanced features that include a fresh cut fruit station as well as an extensive ethnic food section celebrating the local neighborhood's diverse community.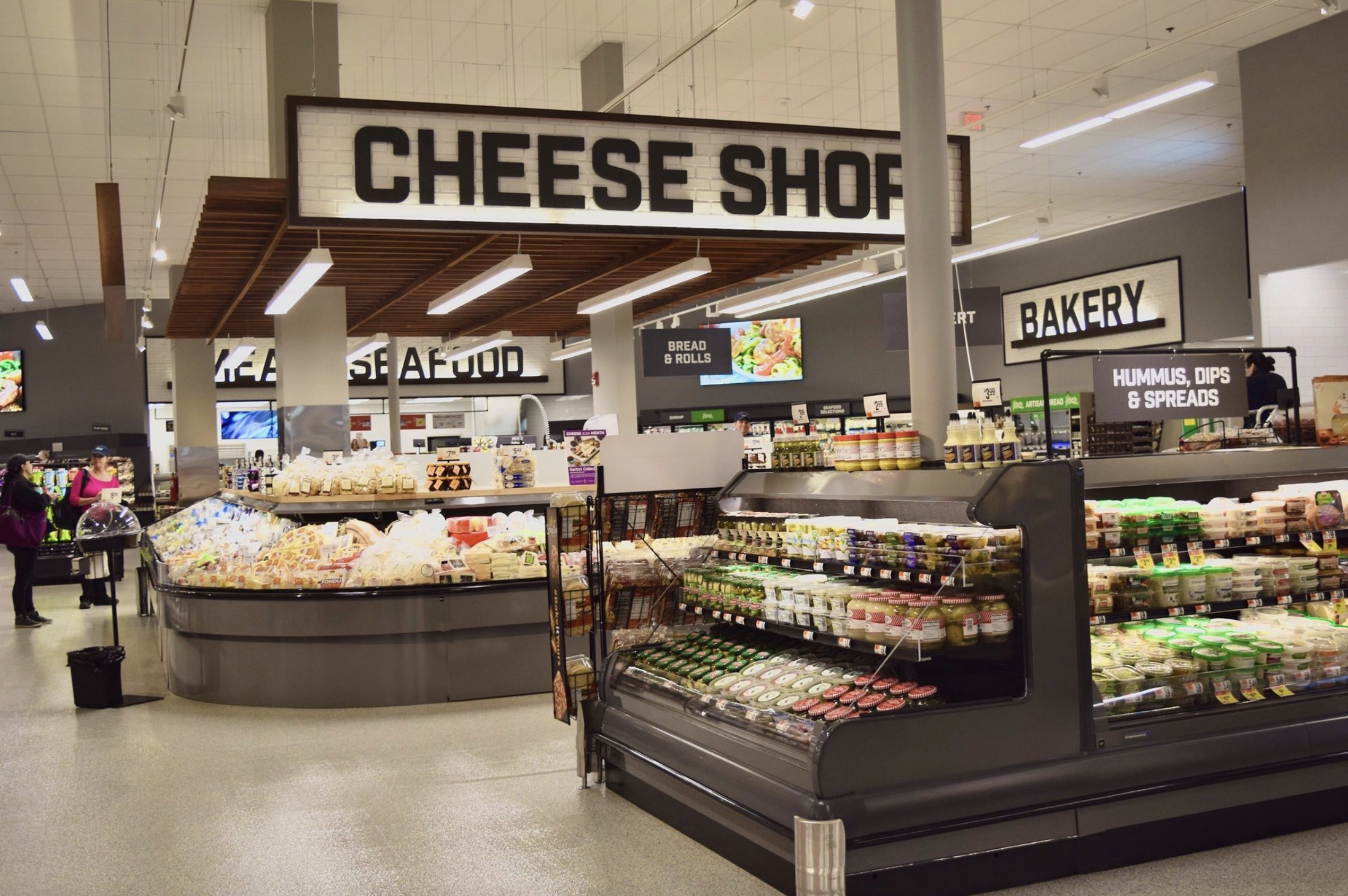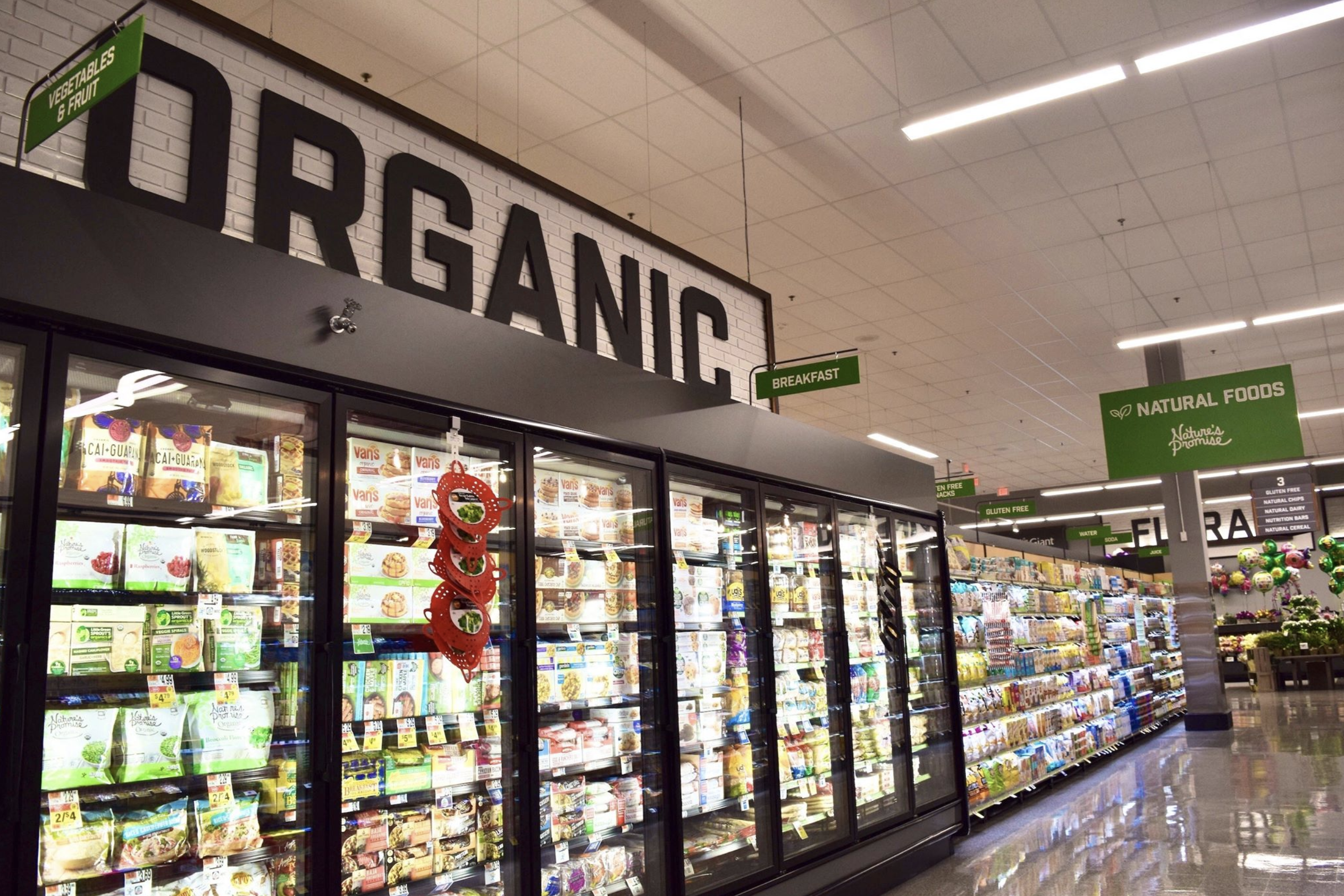 You'll also really love their expanded cheese, deli, meat and seafood departments. I visited the store for their pre-grand store opening day, so some of the products were still being added onto the shelves. But I can tell you that my top two favorite sections of the store are their huge organic food section and the wine section!
And oh, you know how I love fresh flowers! I was pleasantly surprised with this Giant store's full-service floral section – so many fabulous flower arrangements, gift items and party supplies here!
This store also has nice greeting cards, candy and toy sections.
As a busy mom, I'm all about finding ways to save time, so I use my grocery store pick up service quite frequently. This new Fairfax store features Giant's Pickup service, which allows shoppers to simply place their grocery orders online at GiantFood.com and in-store associates will hand-select, pack and deliver orders right to shoppers' cars. Now that's one great bonus for me!
At the Giant store tour, I also go to meet one of Giant's in-store nutritionists, Kristen McGill, who informed me about Giant's wellness and nutrition programs, and that there are registered and licensed dietitians available at Giant to help you make the best shopping choices for your family's health and well-being. If you ever need expert answers to your nutrition questions, just contact the in-store nutritionist at your local Giant.
Other unique features of the Fairfax Giant store include a Starbucks cafe, a PNC Bank and their own Giant pharmacy located inside the store.
I also admire brands that are focused on helping preserve the environment and Giant is one of those companies. They offer energy-saving equipment and lighting at this new location, which was constructed to be energy efficient and LED lighting is equipped throughout the store. They also have refrigerators and doors in the dairy, frozen, deli, meat, and produce sections to keep the items fresh and cold, while also preserving energy.
Now, what's not to love about the new Fairfax Giant store? Go shop already! 🙂
The new Fairfax Giant Food store is located at 6360 Seven Corners Center, Falls Church, VA 22044 and their doors officially opened to the public on Friday, March 6, 2020.
For more information about Giant, visit giantfood.com.
You Might Also Like…