Sometimes life gets stressful. Health concerns, work life, parenting, school or university, relationship troubles and the current state of the COVID-19 pandemic can all cause a rise in anxiety. Luckily, there are ways to reduce anxiety and lead a calmer life. As outlined in this article, sticking to morning and bedtime routines, being mindful about media consumption and getting active are all great tips to keep anxiety under control during stressful times.
How to Keep Anxiety Under Control During Stressful Times
Stick to your usual morning and nighttime routine
When stressful situations arise, those who already suffer from anxiety might find it beneficial to stick to their usual routine (like their morning routine) as much as possible. For example, setting your alarm at the same time as you usually would will help maintain a sense of normality. People who have been laid off or have had their hours reduced should resist the urge to enjoy a lie in every day. Doing things make you feel good in the morning, like listening to a podcast, reading a book or enjoying a coffee, helps get into the right headspace to be happy, productive and focused for the day.
Likewise, sticking to your usual bedtime routine will help reduce anxiety and eliminate insomnia. Getting enough sleep is a key factor in easing anxiety. A 2013 study published in the Journal of Neuroscience suggests anxiety is higher in people who have been sleep-deprived because their anticipatory and stress-inducing response processes is heightened. Establishing a good bedtime routine is a great way of letting your brain know it's time to switch off and wind down for the day. Plenty of research supports the idea that exposure to blue light from phones, laptops and tablets is more likely to keep the brain awake for longer. Limiting exposure to these devices an hour or two before going to bed helps to get into a more relaxed headspace and tells your brain it's time to hit the hay.
Stay connected with friends and loved ones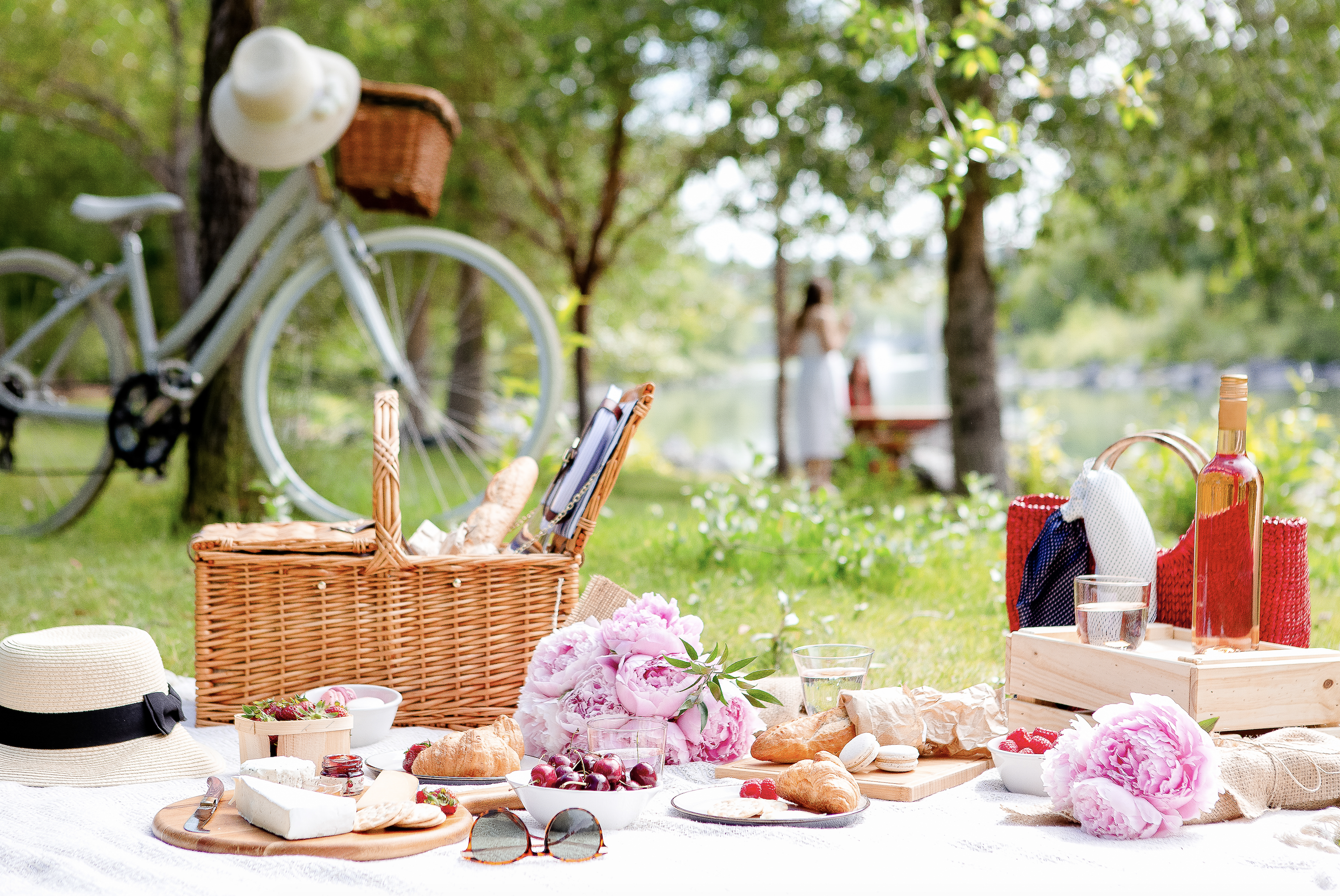 Staying connected with loved ones while separated during times of stress and heightened anxiety is essential. Just because it is not always possible to visit friends and family in person (especially during this pandemic) doesn't mean you can't stay connected. It has never been more important to talk and listen to those closest to you, whether that's by text, phone call or video conference. Support and community can also be found online.
Avoid watching the news 24/7
If watching, reading or listening to bad news is making you feel worried or sad, it might be time to switch off. While it is important to know what is going on in the world, keeping up with 24/7 news coverage can be distressing, particularly when there has been a recent distressing event like a health scare, plane crash or terror attack. For balance, try to seek out uplifting stories about communities coming together. Alternatively, watching a heartwarming TV show or reading a feel-good book are bound to lift your spirits when the news feels overwhelming.
Exercise or go outside
Exercise is imperative to good mental health. Try to find ways to move your body every day, whether that's through a home workout, a jog or a simple walk around the block. Going outside, even if only for a short walk or run, is a welcome change of scenery for anyone feeling trapped indoors. A growing body of research also supports the link between yoga and stress relief. Regular practice is said to reduce muscle tension, increase focus and calm the nervous system. Yoga is free and easy to try at home, all it requires is a quiet environment, a soft surface and a bit of space to stretch out.
Sticking to routines, focusing on positive news, keeping connected with loved ones and staying active can all provide welcome relief from anxious feelings.
What do you think about these tips on how to keep anxiety under control during stressful times? Are there other things you do that are not listed here? Please share in the comments!
LIKE THIS POST? PIN IT HERE!
You Might Also Like…