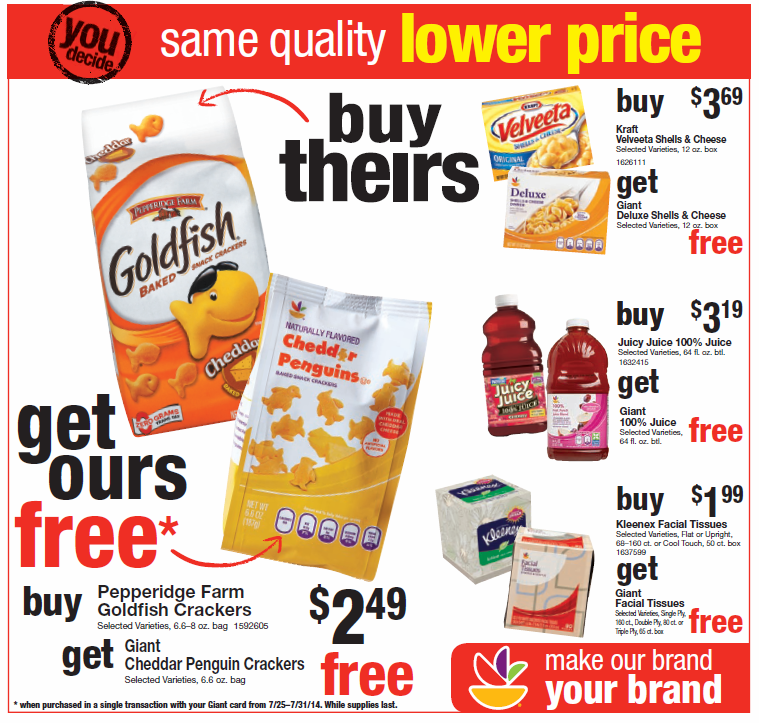 I admit, there are times when I just don't want to get bothered with coupons when I shop. So if you're anything like me, you'll be glad to know that Giant Food has once again offered the "Buy Theirs, Get Ours Free Challenge" to their customers!
Read on for more details about this awesome, new money-saving promotion from Giant Food!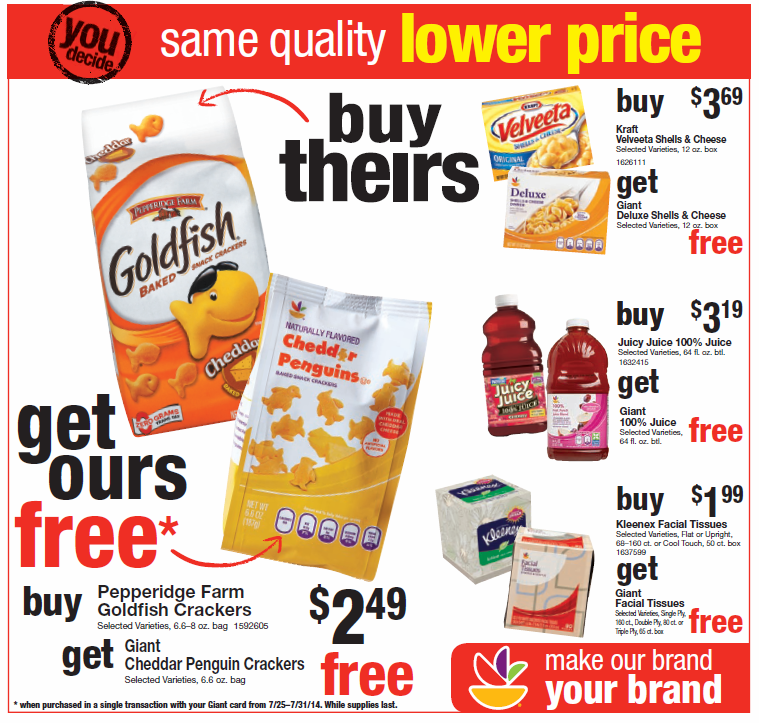 What is Giant Food's Buy Theirs, Get Ours Free Challenge?
This summer, Giant Food has once again challenged their customers to put its Own Brands products to the test in the Buy Theirs, Get Ours Free Challenge. During the weeks of June 29 and July 6 and then again the weeks of July 27 and August 3, when customers purchase select national brand products, they will receive Giant Food Own Brands equivalent products for free! This is a great way to try Giant's own brand of products to see how you like them.

And what perfect timing! With all the summer travel, family reunions, birthday parties and picnics we are doing (at least for our family!), the products in this summer's Buy Theirs, Get Ours Free promotion are just what every family need: BBQ sauce, peanuts, pretzels, tortilla chips, lunch meat, fruit juice, crackers, chicken nuggets, and corn flakes. They also include health, beauty care and home items such as sunscreen, laundry pods, tissues and mouthwash – and even diapers!
To see a complete listing of eligible sale items, just check your Giant in store and in the weekly circular available online at www.giantfood.com . I'm all about saving money for my family when I go shopping, so to save 10 – 35% by purchasing Giant Food Own Brands instead of the national brand … what's not to love? 🙂
Here are the free Giant Food Own Brands products you can get for free beginning July 27th. Just click the image below to see the list better.
You'll also be glad to know that all Giant Food Own Brands products are subject to a rigorous testing program and that hundreds of Own Brands products have been reformulated in the recent years to improve upon taste and quality, while still offering affordable prices! If a product doesn't pass these testing requirements, it doesn't go on a Giant Food shelf!
*Hip Mama's Place Disclosure:
"My reviews and opinions are 100% my own. I received promotional products from Giant Food necessary to write this review".
Don't miss out on the latest fab deals, cool freebies, fun giveaways, delicious recipes, DIY inspirations and more! Subscribe to the Hip Mama's Place email newsletter, Hip Mama's Place feed reader, or simply "Like" Hip Mama's Place on Facebook and/or follow Hip Mama's Place on Twitter!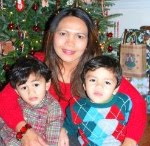 About the Author: Jocelyn Cañasa-Brown is a working mom of two boys and is a recognized blogger and mom influencer in the Washington, DC area. In her spare time, she designs and creates her own handmade jewelry, maintains her jewelry store on Etsy and is an active moms group organizer and leader both online and offline. Hip Mama's Place was nominated for Parents 2011 Best All-Around Mom Blog and named one of the Highest Rated Blogs and Sites on Nickelodeon ParentsConnect for the Washington, DC area. Follow Jocelyn on Twitter, Facebook and Pinterest.