This is a collaborative post. All views and text are mine.
Hello, friends!
Once in a while I like discussing about American history here at Hip Mama's Place. So today, I'm bringing you a little history about the Mayflower Passengers. Enjoy! 🙂
Have you ever wondered if your ancestors rode to the New World on the Mayflower in 1620? The journey to tracing your family heritage can start by studying a Mayflower passenger list and descendants. Find out if your last name or a surname in your family matches any of the passengers. Working with a genealogist will give you a clear insight as to how your family migrated to what is now America.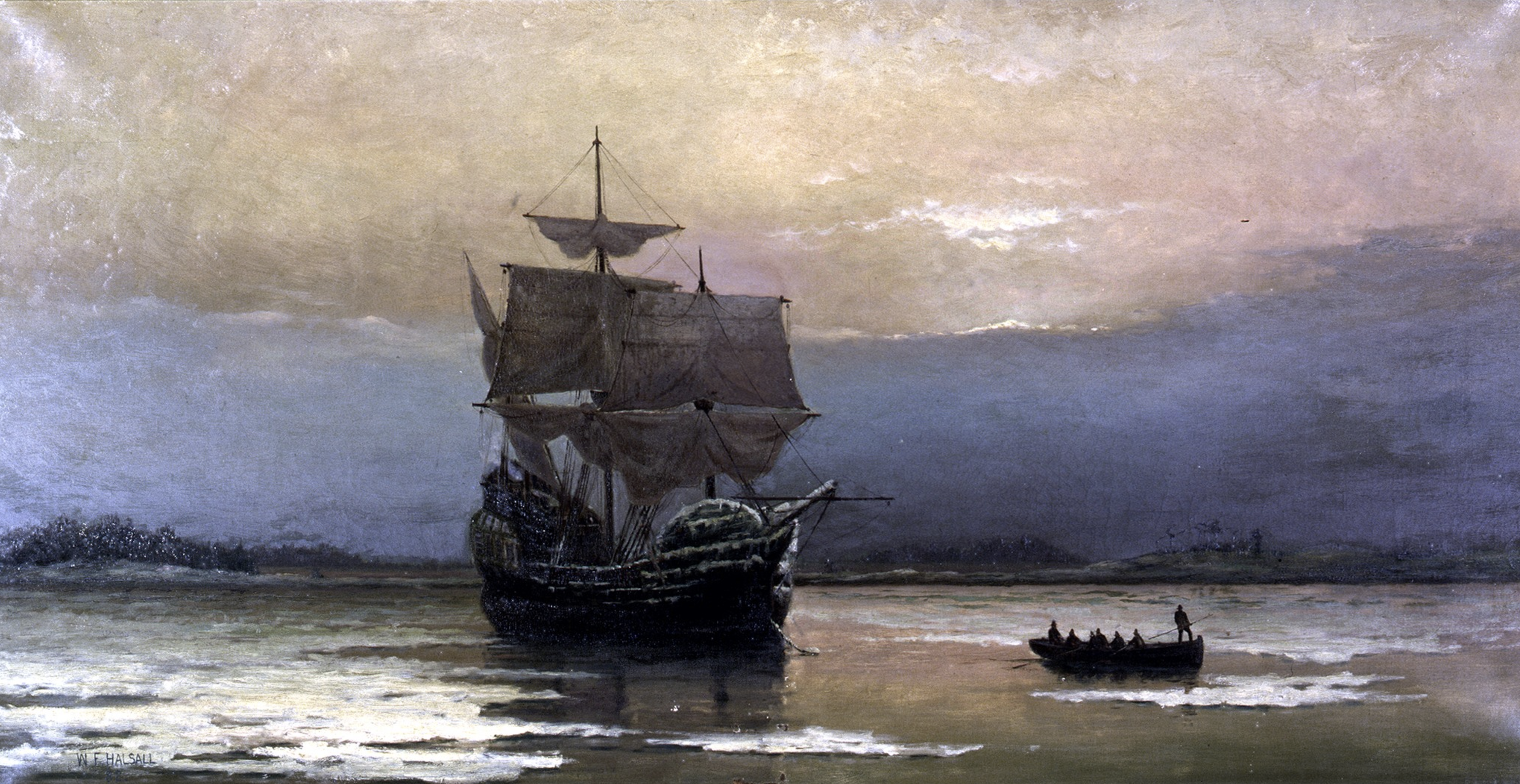 Significance of Mayflower Passengers
The reason why it would be compelling to know if you have ancestors who rode on the Mayflower is because those people were the first European settlers to develop early American colonies. The Mayflower passenger list comprises 102 Pilgrims who originally came from Leiden, Holland. They landed and settled in Plymouth, Massachusetts. Unfortunately, only half of these travelers survived after the first winter in the New World.
There have been over a dozen generations since then, but it's still possible to find out if you were connected with this crew. Well known figures who had ancestors on the Mayflower include Bing Crosby, Marilyn Monroe and Clint Eastwood. Additionally, several U.S. presidents were descendants of Mayflower passengers. Now that it's been over sixteen generations, some calculations reveal that there have been millions of descendants related to Mayflower passengers.
Ask Your Own Family
One way to begin researching your family history is to start asking older members of your family what they know. Many times it's fairly easy to find out your family's past for several generations just by talking with parents and grandparents. Sometimes people keep old artifacts and then forget about them until someone mentions them.
Even if your family tree has no connection to the Mayflower, you may still want to learn about your family history. It's much easier to research history of the past few centuries due to the emergence of public records and local newspapers. You may end up being surprised that you are related to famous historical figures. Chances are good for many Americans that they are related to at least one person on the Mayflower.
Tracing Your History
Finding evidence that links your family history to the Mayflower may come from a series of old publications that have tracked Mayflower family members. GenealogyBank has kept an archive of historical newspapers that include obituaries of people in the nineteenth century, sometimes listing their connection to early settlers. Even if you're not related to any of these families, you will come across interesting stories.
Another paper trail to follow is Mayflower ship passenger records, which are still available in Leiden. Genealogists have several other sources to draw from that document early settlers. Keep in mind that the first U.S. Census was taken in 1790, over a century after the first Pilgrims arrived at Plymouth Rock. While it's very difficult to find official records in this early period of American history, ancestors have left clues behind in early newspapers of the late seventeenth century.
One of the most definitive sources for this research is the General Society of Mayflower Descendants, which issues various publications that are available in public libraries. A series of silver books by this publisher features the first five generations of Mayflower descendants. A series of pink books focuses on Mayflower families, in which new information is constantly added.
Learn About History
The story of Pilgrims migrating to America is an important piece of world history that can help you understand how the modern world was shaped. Plotting your family history on a timeline that shows what was happening at that time could provide valuable insight about your heritage. The value in knowing your own family history can lead to storytelling interesting enough to write a book. Exploring your family history may give you access to old pictures and writings that may be considered valuable by historians.
Conclusion
Learning your family history can be accomplished partly from your own research and also from a genealogist with access to databases of old records. The reason it's exciting to find out if your ancestors were on the Mayflowers is that odds are favorable they were.
Photo Credit: Pilgrim Hall Museum