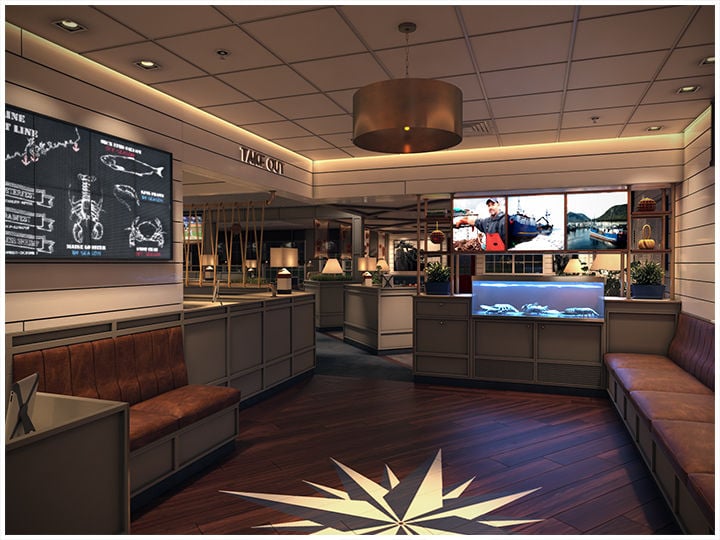 This post was sponsored by Red Lobster. All views and text are mine.
True confession: I love food. I love to eat them and I love making them. So I was naturally ecstatic when I was invited to tour and dine in at the newly renovated Red Lobster restaurant in their Manassas, Virginia location (7505 Broken Branch Lane). Not only do I love seafood, but Red Lobster is also one of my family's top favorite restaurants to go to! 🙂
Our Restaurant Tour
Opened on March 1, 1993, the Red Lobster in Manassas has been a staple in the community and I learned that most of the team members grew up in Manassas and are active members of the community.
I brought along my husband and stepson during my visit at the Red Lobster in Manassas and we were warmly welcomed by Jesse Green, the General Manager of this location. Jesse gave us a tour of the completely renovated restaurant and we were impressed by the massive changes. We have been to this restaurant many times before and the whole new setup and overall ambience were nothing like before.
"Having the first fully redesigned Red Lobster test right here in Manassas is a testament to our strong team, and more importantly, the strong community in which we operate. We're excited to invite guests to come re-experience Red Lobster – our regulars who we've had the pleasure of getting to know over the years, those who share their special celebrations with us, and those who maybe haven't dined with us in some time", said Jesse Green.
I also learned that when developing the prototype, Red Lobster conducted extensive consumer research to learn what guests value the most when dining out. Guests shared that they wanted a variety of ways to enjoy the dining experience – from big celebrations to date night to a Monday night family dinner or quick takeout. Red Lobster in Manassas is designed to address these guest needs through updated features.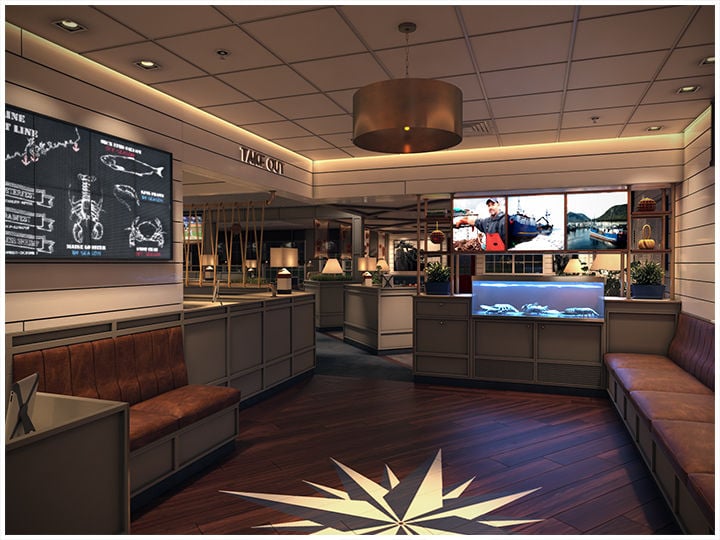 The Lobby offers a welcoming entry point featuring a nautical star and comfortable waiting area. You'll notice a new digital chalkboard which has information on current events and menu offerings like Today's Fresh Fish.
While you wait, you can take a look in the live lobster tanks.
There is also a new, more convenient location for picking up to-go orders.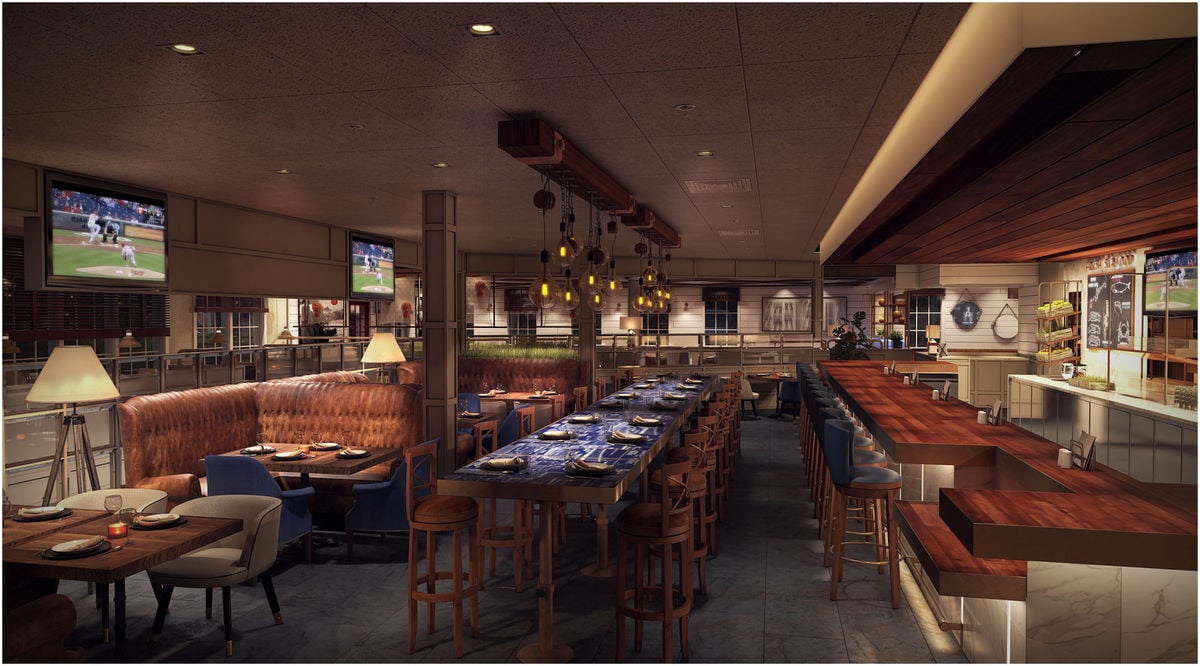 Bar/Lounge
The contemporized bar area features lounge-style seating and community tables – which are great for enjoying drinks, appetizers or tasting plates. More TVs have been added to the bar area for game-watching and hanging out and there is also an even wider selection of beer on tap.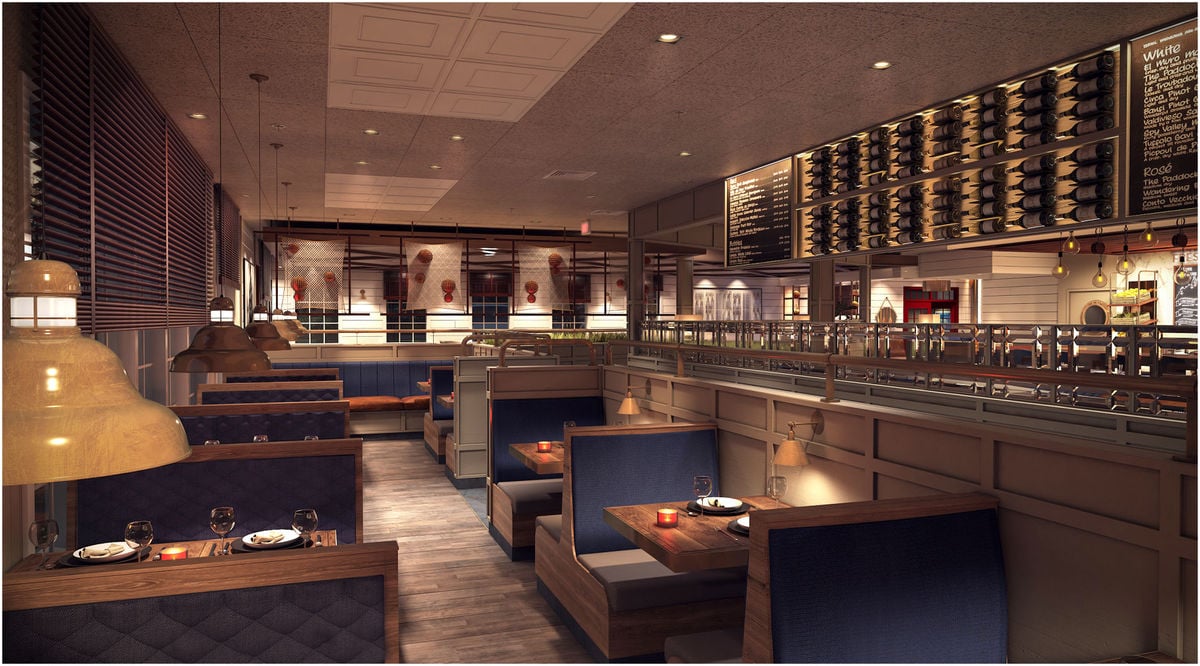 Dining Areas
There are multiple dining areas with flexible seating to accommodate both large and small groups and are refreshed with new paint and finishes, nautical touches, and modern tile floors.
Did you know? Some fun facts about Red Lobster
The temperature of the tanks is kept between 37-41° to keep the lobsters healthy
Lobsters are right and left-handed
The lobster on the Red Lobster logo has a name … Clawd!
The shutters in the dining room at the newly renovated Red Lobster Manassas can close to make it a private space for special events
Red Lobster will be collecting guest and team member feedback on the changes in Manassas to inform additional restaurant tests in the future
Our Dining Experience
We love dining at Red Lobster in Manassas. The food and drinks are just amazing and the service is great. We always leave happy and satisfied. The night of September 8th, 2017 was no different.
For a refreshing start to the evening, I had their new mojito-flavored cocktail drink called Berry Mo-Tito– a yummy concoction of lime, sugar, mint, Tito's vodka, sweet berry purée and fresh blackberries. I love it!
Besides their yummy cheesy biscuits (my favorite!) for starters, we also ordered from their "Tasting Plates" section of the menu.
Dragon Broccoli
Yucatán Shrimp
Red Lobster Roll
These are like small plates of yummy appetizers- each had distinct flavoring of its own. We thought we'd order a combination of vegetables, seafood and a little bread thrown in. Yummm! Everything was superb!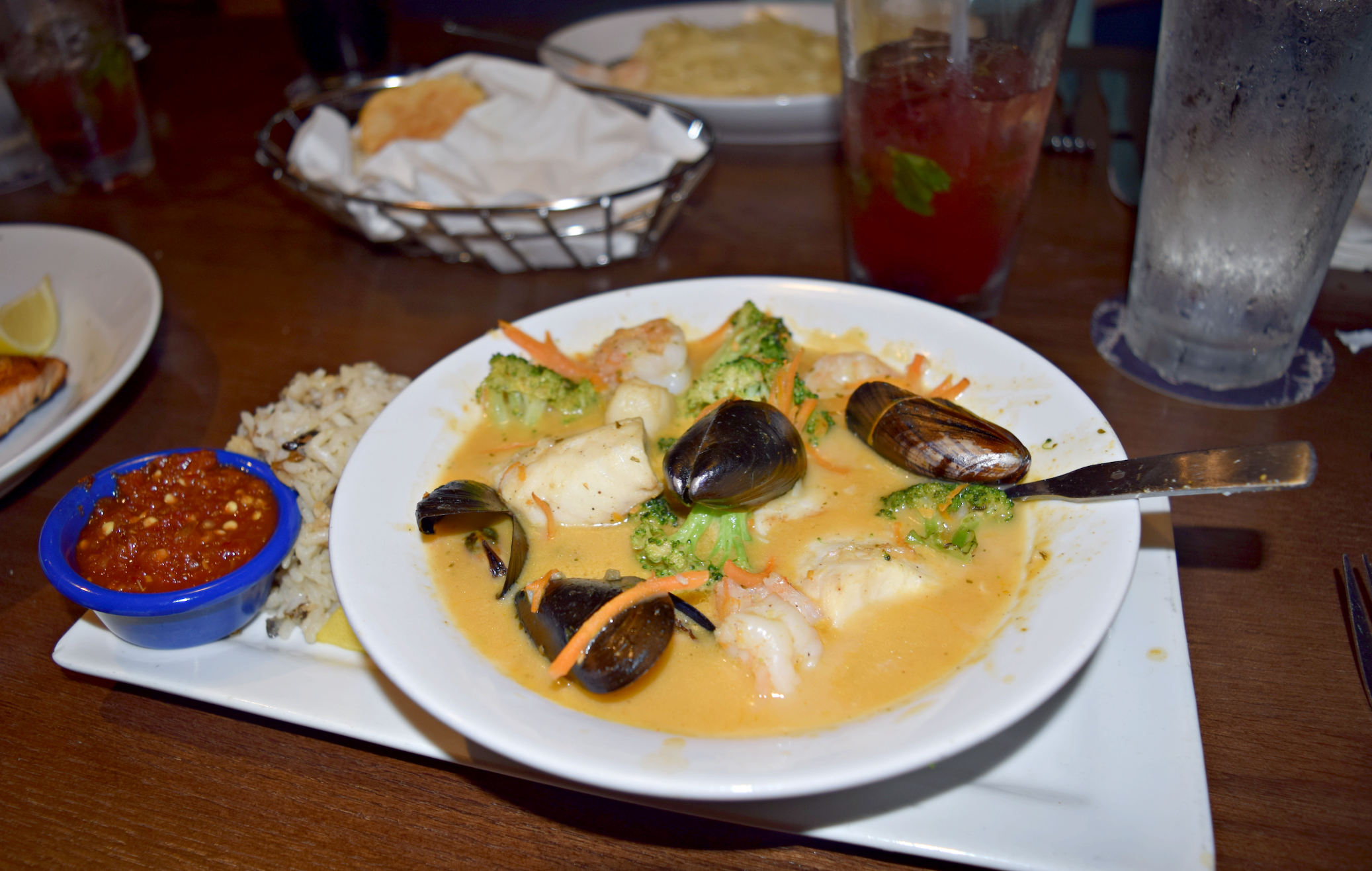 For our mains, I had the Thai-Style Seafood Bowl from their new "Globally Inspired" menu. Did I tell you? My husband and I love Thai food and when I saw this, I just have to try it! This seafood bowl has all the stuff I love- shrimp, bay scallops, mussels and fresh tilapia sauteed in coconut-ginger broth with mixed vegetables.
A scoop of rice on the side and a touch of sambal sauce adds a kick. Oh, yeah!
My husband had the blackened salmon with grilled asparagus and mashed sweet potatoes topped with chopped pecans and melted butter. He was still raving about his meal long after we left the restaurant. He said, " My whole meal was insanely good!". 😉
Jordan had the Shrimp Linguini Alfredo and he too, enjoyed his meal.
Overall, we had such a wonderful dining experience at the newly renovated Red Lobster in Manassas. The tour of the restaurant was a bonus treat to a great evening of amazing food and warm bonding with two of the most special people in my life! 🙂
So if you love Red Lobster, check out the impressive, fresh new look of their restaurant in Manassas while enjoying great food and a variety of refreshing beverages and cocktails!