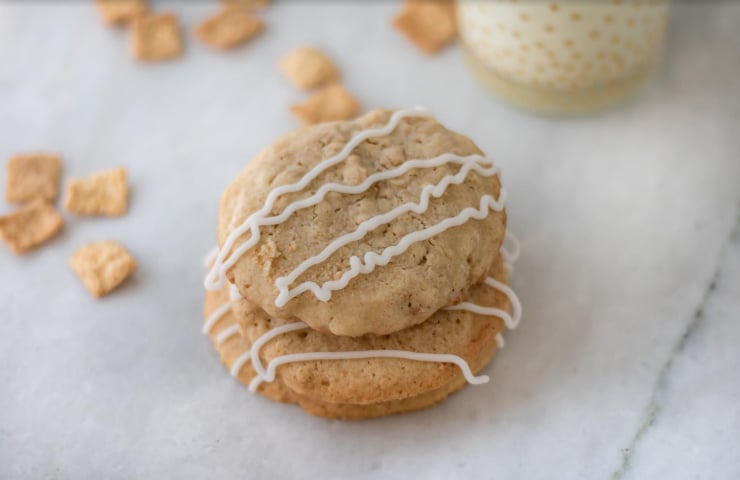 This is a sponsored post written by me on behalf of Post Consumer Brands. All opinions are entirely my own.
Do you go through boxes of cereal like it is going out of style? Let me let YOU in on a secret, Malt-O-Meal® cereal is tasty, convenient and less expensive! Available at your favorite stores, I like that Food Lion is not a "big box" store, and I can get in and out quickly with a few last minute things. And, when you have growing boys, cereal is one of those things!
Go for the bagged cereal
I like Malt-O-Meal, the "cereal in a bag" as my relative's daughter calls it, because it is easy to store. I don't have extra boxes waiting for recycling or taking up space in the trash. Instead, you can either put them into a bin, or use the resealable closure on the top of the bag and you're good to go! (Hint: Boxed cereal goes stale if you don't roll down the bag, with bagged cereal, you can reseal it, so I find, in my house at least, it doesn't get soggy if we head out for a week in the summer!)
But, my Cinnamon Toasters Malt-O-Meal (which is one of 34 flavor options!) doesn't last long at my house. Why? It makes a great cereal and a great crust for dessert too! We also love S'Mores and Golden Puffs around here!
Recipe Idea: Cinnamon Toasters Cookies!
These Cinnamon Toasters Cookies are great any time snacks, are easy to make, and a fun after school treat. What I like best about them is that even with the cookie cereal crumbles, they're still moist. The first time I tried this recipe, I was worried that there'd be a bit of a "texture" issue, but there wasn't! In fact, I think that they are perfectly moist, and they smell awesome! If you want to impress someone, bake these before they come over. They'll think you're a master baker, whipping up tasty treats like it is nothing! 🙂
[ultimate-recipe id="18325″ template="default"]
A few more ideas:
Use cereal for your pie crust!

How? Blitz around four cups of cereal for a few seconds to make it into a crumble, add butter, blitz again and easy crust for a cheesecake or other fun dessert!
Guess what, doing this saves a lot of money over pre-made pie crusts or even using graham crackers. Plus, the cinnamon is tasty and gives a nice and fuller flavor, complete with a bit of a zing!
Another fun one?

Use the apple zingers as a topping on an ice cream sundae. Actually, pretty much any Malt-O-Meal is great as an ice cream topping.
In fact, I'm thinking of grabbing a few different ones (sweet, chocolatey and more), a few kinds of ice cream, maybe some whipped cream and cherries and we're having an ice cream sundae party to enjoy back to school weekend! What about you?
But there's another bonus! I almost feel like Oprah right now, letting you in on these awesome favorite secrets I have. You can save even more money!
Yep, they're already extremely well priced, but Food Lion has In-store Catalina offer (ends 9/30):
1 MOM Brand Cereal get a $1 off 2 MOM Brand cereals on your next shopping purchase.

Buy 2 MOM Brand Cereal get a $1.5 off 3 MOM Brand cereals on your next shopping purchase.

Buy 3 MOM Brand Cereal get a $2 off 4 MOM Brand cereals on your next shopping purchase.

Buy 4+ MOM Brand Cereal get a $2.5 off 5+ MOM Brand cereals on your next shopping purchase.
Um hello, this Ice Cream Sundae Party just got less expensive! So much so that I'm adding in some Cereal Crunch cookies from the recipe above as well! And, if I have left overs, I can place the cereal in a baggie and we have snack ready for the next car ride!
Go here to get more ideas and see what flavors you want to try!
.